The Curious Case of SPT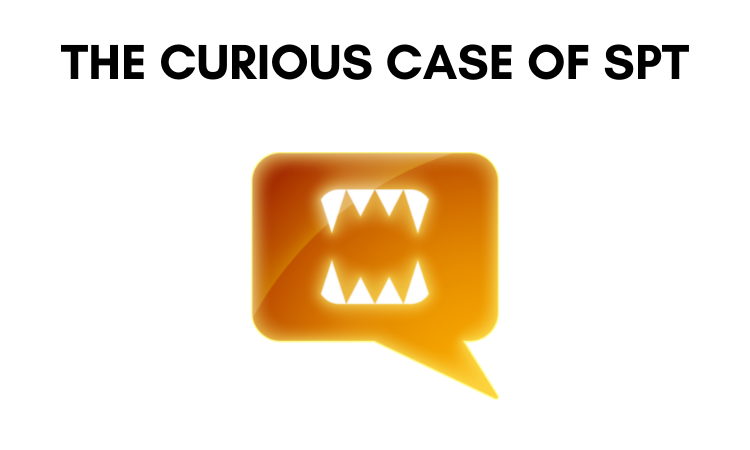 It's no secret...I have been making a 'bet' on SPT tokens over the past 6 months or so.
I've been slowly accumulating around 1000 SPT tokens a day from purchases and curation and stacking them up. I have a goal to hit 1,000,000 SPT tokens by the end of the year and am on track to do it...

Like I mentioned, SPT is my 'big bet'.
I feel like this is the least talked-about asset in the Splinterlands eco-system and I have some major concerns about it....
Reason number one, I don't see any plans for more use case after the SPS air drop is finished. One of the sneakier ways I've been able to accumulate SPS over the past 10 months or so has been...Stacking SPT!
But when the air drop is done, what happens to SPT?
Let's be honest, this just doesn't seem to be a priority for the Splinterlands team. They are much more focused on SPS, Voucher and DEC...Which makes complete sense, but one can't help but think...SPT is a diamond in the rough here. And sure, they do their weekly social challenges and encourage people to share battles, heck they may even share a Splintertalk link or two on Twitter...But generally, SPT is like the red-headed step child in the eco-system.
What would I love to see??
Some plans for the tribe and token...I think with the hundreds of thousands of accounts in Splinterlands, if we got a fraction of them using the platform to create content about Splinterlands we'd see even more growth. Splintertalk links being shared around social media would help raise awareness for the game and of course, the content that focuses on it.
And sure, 'blogging' isn't the first thing that comes to mind when you think...Play 2 Earn or gaming in general...However Splintertalk isn't limited to just being a blogging app. Maybe short form content should be encouraged, supported and spoken about a lot more in the coming weeks and months?
I'm not sure exactly how to tackle it, but I can't help but think...It's such an awesome community and adds so much value to Splinterlands.
What do you think of SPT and the Splintertalk tribe?
Can you see a future where this plays a bigger role in the game?
What would you like to see happen with it?
---
---