How The Reality Of The Splinterlands Economic/Gaming Model Will Change Your Approach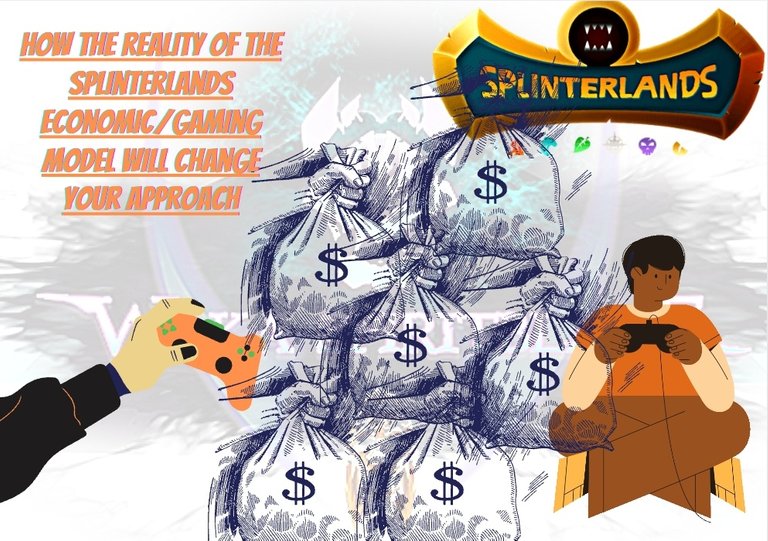 ---
---
Ever felt like you're smart and nothing can beat that smartness? Splinterlands has got you. I've been playing splinterlands for four months now and one thing I've realized is that people are the most creative when it comes to squeezing out something from absolute nothing. Now one thing you must realize is that splinterlands itself has been highly monefied pushing back it's gamified aspects (so also are many places) However, here's something to ponder on. For example, the gas fee on the ETH blockchain is infamous, by now, people shouldn't transact or build projects on it anymore, but the reverse is the case, people are still building, because the money is there, and when projects keep building, a lot of people would have no option but to keep going back.
---
Money > Personal Views & Objective
---
So people would feel angry, disappointed or sad when having to pay those enormous gas fees, but eventually they will, this is because user-friendliness has been thrown out the window and even if people don't like these high fees, it keeps the money in the system and brings even more people, it's sophisticated "carrot and stick" approach. Now competition drives value, it means the herd is thinned and people with more skin in the game are separated from those with lesser skin in the game, it's like a classic auction where people are being outbiddeddue to the willingness to own a particular commodity by a large amount of people, money comes into play and the competition become tighter and somewhat unfair.
---
The Infamous Model
---
This is the perfect example of what's happening on splinterlands some people are repelled by its economic model, they feel everything is about money, and you have to pay for everything. The model itself carves a cyclical model where value is being retained by use-case and utility. Every asset has its use case, these use cases have a particular function which cannot be eluded hence making every purchase an act of necessity or an act of expression.
Back in the days, the competition was minimal and this is because of less competition and less value. Immediately value came into the in-game assets and drove thousands of players in, the model changed, this brought in people with money and because the game needed the money, it had to create a sort of retention with crazy incentives which could create a willingness on investors cum playersto pump in the money and keep everything rather valuable
---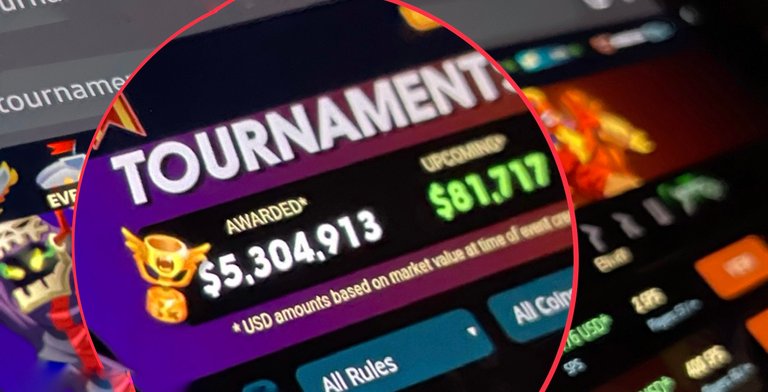 ---
Did you see my usage of the word "VALUABLE"? Competition is driven by value and functionality. The whole concept of play2earn is being revolutionized. This means that before people can be attracted to even play a game where they know they'll earn, they need to be firstly driven by the incentive because the concept is to play, but the drive in itself is the incentive. Make no mistake, this post doesn't justify the fact that the game is tweaking towards the money, this is totally the case.
I'm trying to create a comprehensive argument. The game wants to retain relevance and money is the way to retain relevance. Of late, the creators has taken to absolute marketing, forming partnership that could bring traction. The Waka Flocka move was pure marketing, and you can exactly see how the limited edition cards sold out in seconds, despite it being almost expensive and almost unaffordable. This itself is a textbook marketing scheme that can be used for advertising.
---
Competition Brings More Money
---
This is a testament to how money sways competition, making it one-sided. Howbeit, this is how it happens, like in an auction, while Splinterlands aim is not to beat off competition, the players themselves are tweaking the competition, driving the team behind the game to always have to tweak the terms and conditions of the game. For example, with the Waka* cards, the Splinterland team didn't design the card to sell out so fast, in fact, if we're to judge by it, the cost of the cards in itself should be repulsive enough to make people ignore it but no! Players themselves are economic actors.
Some people are beginning to see Splinterlands as a game that might financially set them up for life and due to this, they're putting in crazy money to carve out their own kingdom, not caring if it's turning the tables and changing the tide, take a look at the entry cost of anxie infinity for example. It is absolutely unfair on paper, in fact many people on hive didn't enter because of this expensive entry fee, but has it entirely stopped people from coming in? No.
---
Have No Skin? Try Again & Again
---
Now, not everyone is happy with how the economic model is eventually panning out, but this is it. You cannot keep everyone happy at the same time because we have different people with different need and want out of the game and the game would only tilt towards a particular direction at a time. It will come to a time when blockchain-gaming and play2earn will be so impactful, the entry point will be too outrageous.
This is why people are so crazy about buying in early into other games. (You can see the buzz around psyberX lately). However, the best course of action is to put the skin you can afford in the game and let the whales do their thing. It's crazy how there are so many ventures that requires skin, (money) time and effort, but the resources So little. However, if you believe in Splinterlands you have to accept the fact that the money is now part of the game, do your part, put in what you can afford, or try other opportunities.
---
---
---
Interested in some more of my works?
---
---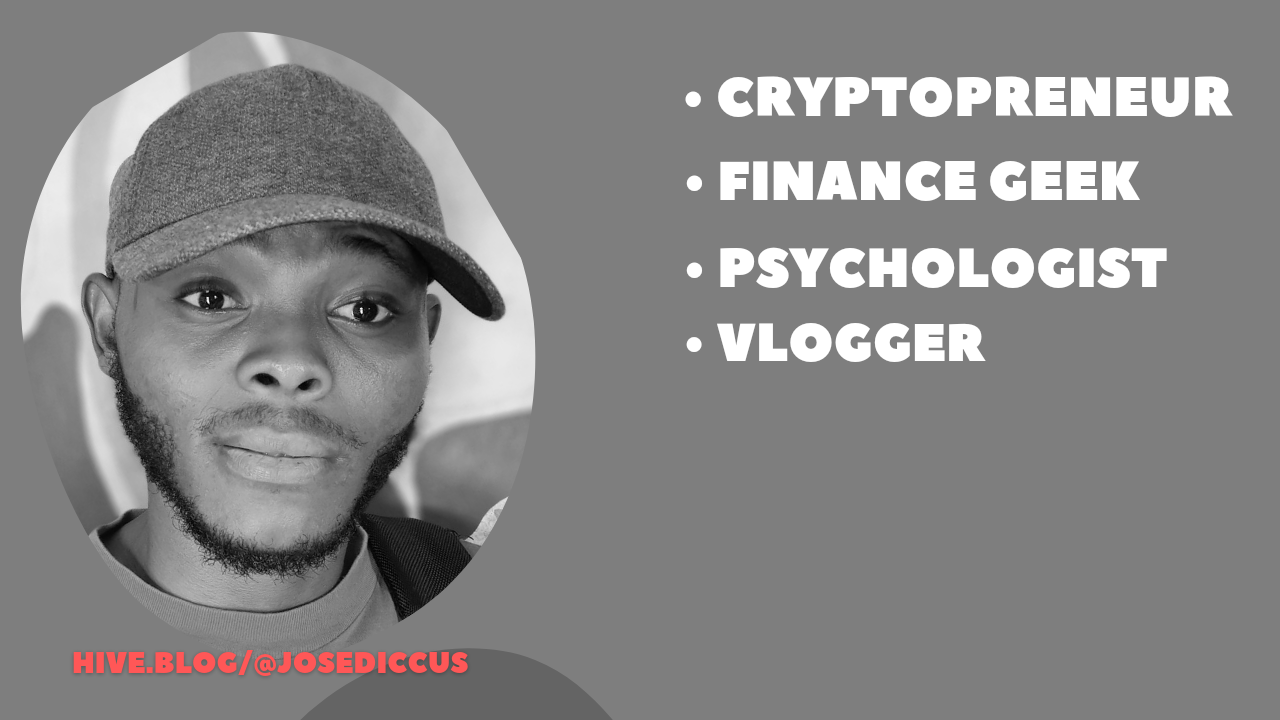 ---
@Josediccus, your brother-in-pen & heart
---
I'm hoping to reach more people who are broken at heart and spirit, so share on any platform or reblog
---
Posted Using LeoFinance Beta
---
---