Splinterlands: Aligning With The Right Incentive?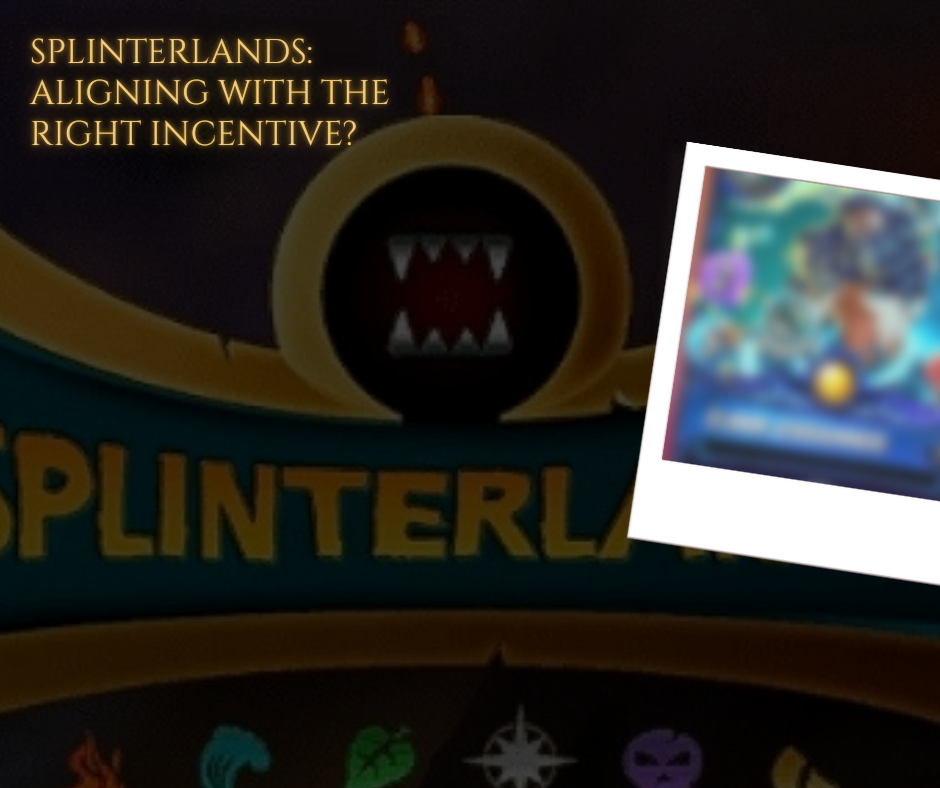 ---
---
I've been playing Splinterlands for over three months now, and initially I started as a person who wasn't totally a "gamer" in the sense that I've played competitive computer games back in the days, and I was always beaten at all time which has made me created a mindset overtime that I wasn't and shouldn't be a gamer. However, playing Splinterlands has been different, what makes it so? Let us first acknowledge the fact that money in blockchain gaming has made a huge difference.
One of the reasons why a lot of people don't see themselves as gamers is because they have tied the prospective time and effort they would be giving to gaming with extrinsic value, and while normal gaming in fact can be totally satisfying, some others would need a bigger motivation other than just the fun it offers to actually play it. Play2earn totally changes this. Centralized gaming will especially lose in this aspect when blockchain gaming offers a two-in-one opportunity; earn while having fun.
While I've been motivated by the fact that I can earn while learning, I've utterly come to see that playing Splinterlands is like real-time economics, the way you build your strategy is like being prepared to face unknown financial hurdles, hoping that you're equipped enough to actually the unknown circumstances that you'll be prospectively facing.
For example, I love using water as my favorite Splinterlands element, (I went as far as buying a DJINN OSHANNUS to play in the bronze leagues) my strategy was always to play powerful magic monsters with high speed abilities then back it up with a powerful melee monster that evades attack, plus just a range monster with a healing ability. This is because I believed that I'll attack you first, and before you can even breathe, I would have eventually knocked out your most dominant cards in the game.
This is synonymous to me having money and instead of waiting for my money problem to increase, I attack these problems from "the most important" to "the least important" and before there can be any compounding repercussions from these problems, I had already tackled them, rather than spending much time and allowing these problems become an issue for me. One thing a lot of people don't know is that real-time strategies are applicable to Splinterlands.
Sometimes in life, we are left to choose between two imperfect situations. In fact for a person who wasn't born wealthy or is wealthy already, every decision or course of action is always imperfect. For example, if I played a serpentine spy it's got this quick attacking melee abilities, but then I'd have to sacrifice longevity, meaning that the moment it's taken out, my strategy my take a huge dent which means I might end up losing, not because I had a bad strategy but because my opponent's strategy was rather better.
Competition, or a quest to sit on top of the food chain requires having the means, the scope and guts, however, in the most difficult of situation, having the most unsuitable form of money or equity helps us to develop strategies that we think are incapable off. Inasmuch as I haven't really earned anything tangible from playing the game, I've had to stand in the most difficult of situation to make financial calls that would inevitability influence how far I can go. One of them would be, hold DEC for SPS or use them to buy more card assets to build a respectable deck.
Whatever choices I decided to make, there's a benefit as well as repercussion and while my choices might reflect on what my aims truly are, it would differ from someone's else' choices who are coming from a different background, with different Objectives. This means that our need or end-games will eventually determine our choices, which aren't built on the principle of "right" or "wrong" but the aspect of priority. This is the aspect that sells the game for me.
Have you ever come out of a financial mess feeling rather victorious? Of course, this is the feeling that is accompanied when you scroll through the many economy aspects that comes with Splinterlands and finding yourself making a rather fulfilling decision. At the end of the day, play2earn have made many non-gamers to become top-notch strategists. This is because when it comes to killing two birds with one stone, blockchain games in general does it and splinterland explicitly makes it even better. In the future, many will adopt blockchain gaming, and if Splinterlands choose to go long-term, let's say, 15 to 20 years, it'll have become an industry that will redefine the concept of gaming in relativity to real-time economics.
In fact, it might become like a sort of demo practice for people who wants to be exposed to what it feels like to make calls that relates to money with benefits and consequences attached to them. My point is, Splinterlands might just be a game, but then, how one can financially and technically relate to the structure of its economy can also be applicable in real-time situations, plus it's redefines the meaning of gamer or non-gamers, which to me is rather dependent on the right Incentive.
---
---
Interested in some more of my works?
---
---
---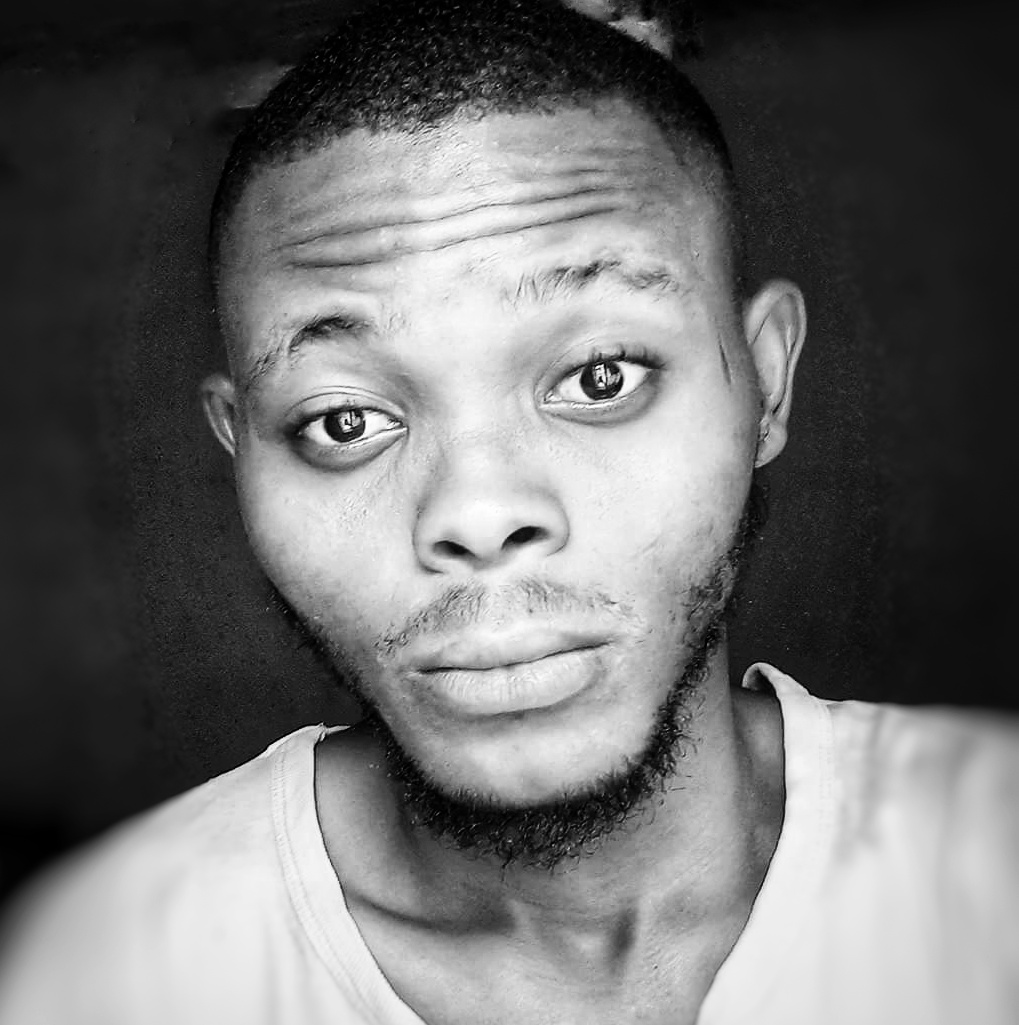 ---
My name is @Josediccus, a young Nigerian entrepreneur who is a Vlogger, A Psychologist, Poet, Sports Writer/Analyst & Personal Finance Coach. I'm using my contents as a process to create shared meaning as well as create expressions through which people on/off hive can relate. I believe content is a process to be enjoyed and relished and I'm up for any collaborations in my field stated above. Cheers
---
@Josediccus, your brother-in-pen & heart
---
I'm hoping to reach more people who are broken at heart and spirit, so share on any platform or reblog
---
Posted Using LeoFinance Beta
---
---