Splinterlands: Missing The New Chaotic Experience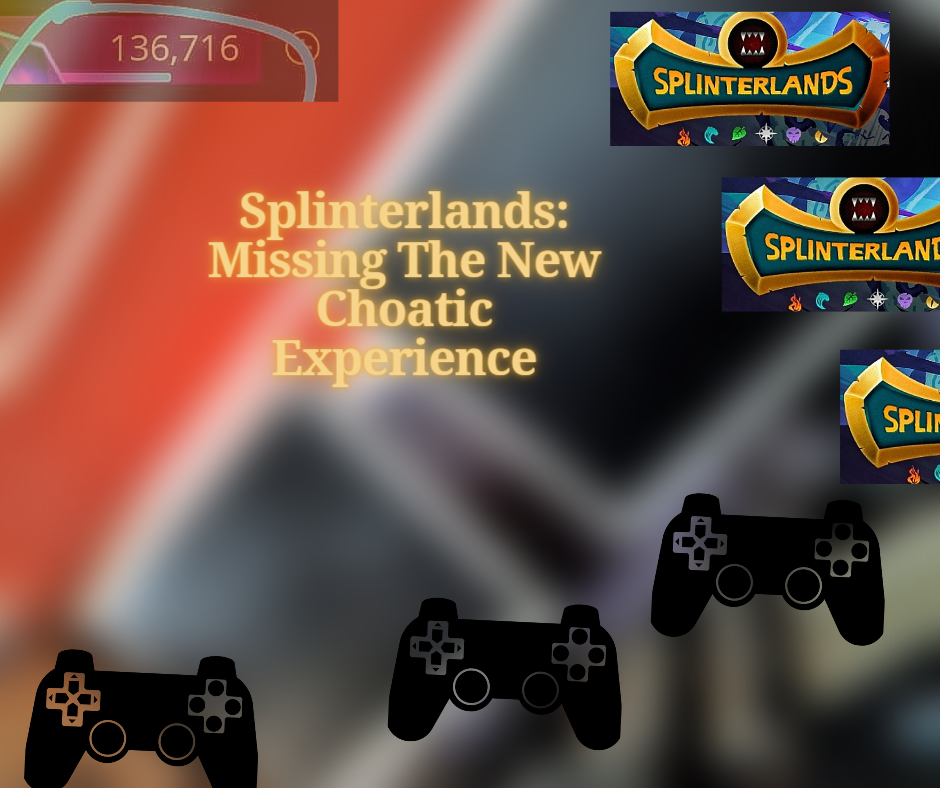 ---
---
I pretty much love to talk about Splinterlands and this isn't because I am a seasoned player or an avid investor, this is because it is my first dive into play2earn. Truth is, Splinterlands is all about the strategy. Strategy with money, strategy with skills in-game, strategies with knowing what is viable and what isn't.
Recently, the new cards have come Into inception and some of these cards have amazing abilities, and they're cheap too, totally annihilating the purpose of the old cards and taking them off board. I was getting used to playing with the water Splinters before the release of chaos legion and when the chaos cards came in, everything changed.
Suddenly, you had these fancy cards with stunning abilities, incredible magic monsters with attack abilities and all, it's of course I've found it rather difficult to understand most of these new cards because I'd been away on other commitments. My former water monsters like the DJINN OSHANNUS can no longer withstand attacks from melee monsters especially the ones like the cursed windeku* with thorn abilities which has devastating attacks.
---
The Strategies Skills Money Inclination
---
One of the most stunning thing about splinterlands is that you don't even need to know how to play to win, it's a game where your resources can actually take you really far, however it is, every individual is bringing their A" game, their personal strategy to help them tweak the system to their advantages.
I've found out that being dropped to a lower league after every season can come with its advantages and disadvantages and after having not played for over two weeks, I felt like a whole new player, however, I'm always happy to dump the knowledge I had, or better still, revamp it and of course make better plans as well.
I've been studying some excellent death splinters and some of my opponents pull up with those deadly devils and sometimes, in one fell swoop, they take out my entire deck. What has this taught me? It's taught me that strategies counters strategies and most of the in-game skills we build overtime, comes from actually learning from others.
---
Adding 88k DEC
---
That said, strategies about the money aspect sells even better than the in-game skills. Most times on YouTube, I've seen videos with titles on how to do better, especially with limited resources, a lot of people would be actually interested because it's business: everyone wants to have more for owning less
These past few days, I've actually taken to buying DEC, firstly because I have SPS goals, you can actually say I'm obsessed with SPS, why not? For now, I love the fact that I can stake it and earn a voucher at least up until vouchers are no longer airdropped for having SPS. I'm wondering what would become the incentive to actually staking SPS if the voucher airdrop came to an end.
However, I put in that money and bought an extra 88k DEC, so my SPS airdrop flew from 5 to 14 per day, but, this isn't the end goal for my Dec which is at 136K currently, I've been away for quite a while now, but it feels like credit is the the new thing, anyone knows why credits are now desired all of a sudden?
My other aim is to buy myself more cards and of course compete, however for now, I just want to get to SPS before I decide if to buy cards, credits for chaos legion or maybe, just read some more posts and watch more videos to actually see or know more.
One thing is, missing out a day on splinterlands comes with a lot, the game is dynamic, changes with every move and this is definitely exciting and scary at the same time. The games have taken an exciting new look, new players basically needs to play their way in, while people who already had skin in the game, would just relax, put out their decks for rents and actually earn.
That said, I feel some people are already bored with the whole game process, while money is the main motivation for them, they tend to drift away into boredom and one thing is, I love the way, the game always comes back rather revamped, and these new cards are a perfect example.
---
2022: More & More Games
---
That said, I'd fully like to try out other games from January, while fully concentrating on splinterlands, I believe its influence on people, the impact and the growth might make a lot of people anticipate the release of Ragnarök, the NFT airdrop and all, overall, giving value and essence to the entire blockchain in general.
2022 should be a year of diversification, and I'm challenging my pals like @starstrings01 and @k-banti to see 2022 as a year of gaming and diversification. @nathanmars said if he'd built with splinterlands in 2019 rather than dtube that he might have probably been set for life.
Anyway, the splinterlands ship hasn't sailed yet, I believe we've all come to terms with the exposure splinterlands brought to hive in general, the opportunities with other games would come, I guess everyone would be taking their time.
---
---
Interested in some more of my works?
---
---
---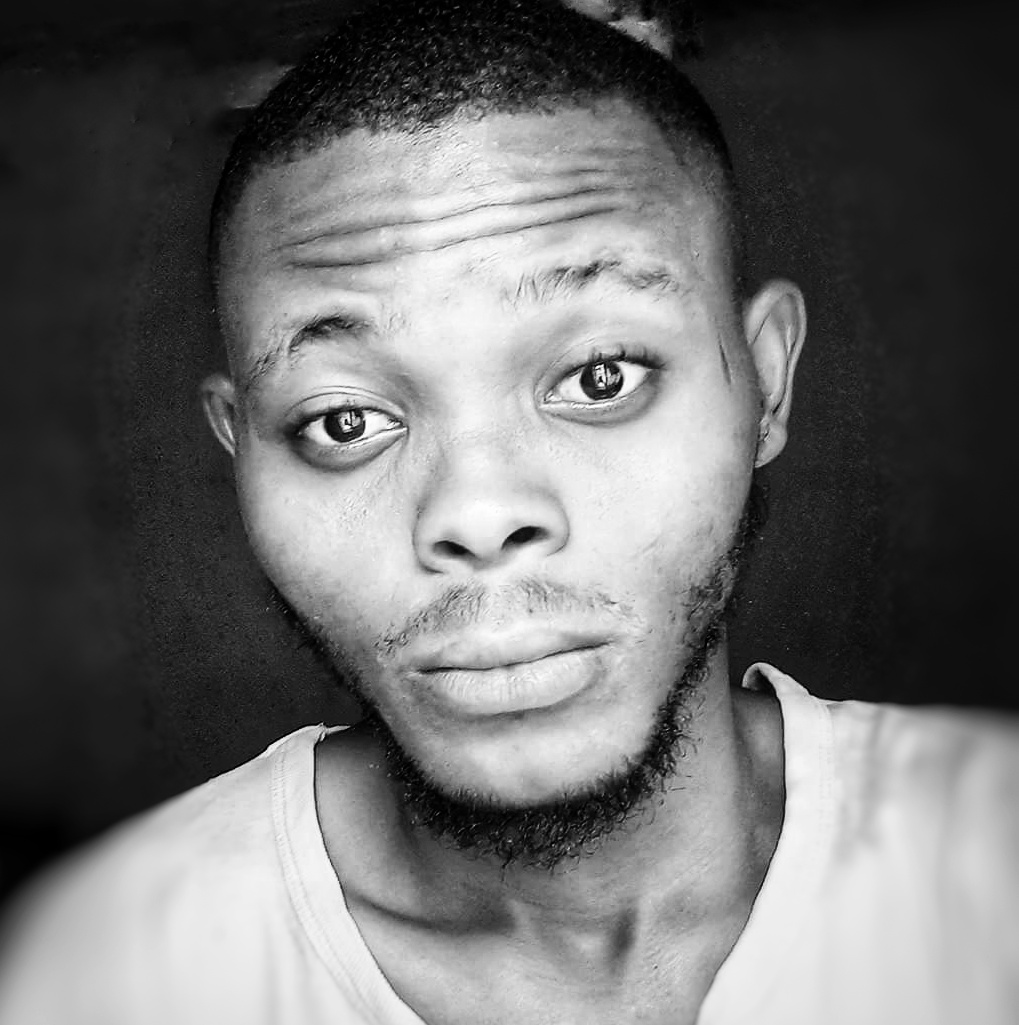 ---
My name is @Josediccus, a young Nigerian entrepreneur who is a Vlogger, A Psychologist, Poet, Sports Writer/Analyst & Personal Finance Coach. I'm using my contents as a process to create shared meaning as well as create expressions through which people on/off hive can relate. I believe content is a process to be enjoyed and relished and I'm up for any collaborations in my field stated above. Cheers
---
@Josediccus, your brother-in-pen & heart
---
I'm hoping to reach more people who are broken at heart and spirit, so share on any platform or reblog
---
Posted Using LeoFinance Beta
---
---