SPLINTERLANDS: Surviving In A "DEC-less" Bronze League III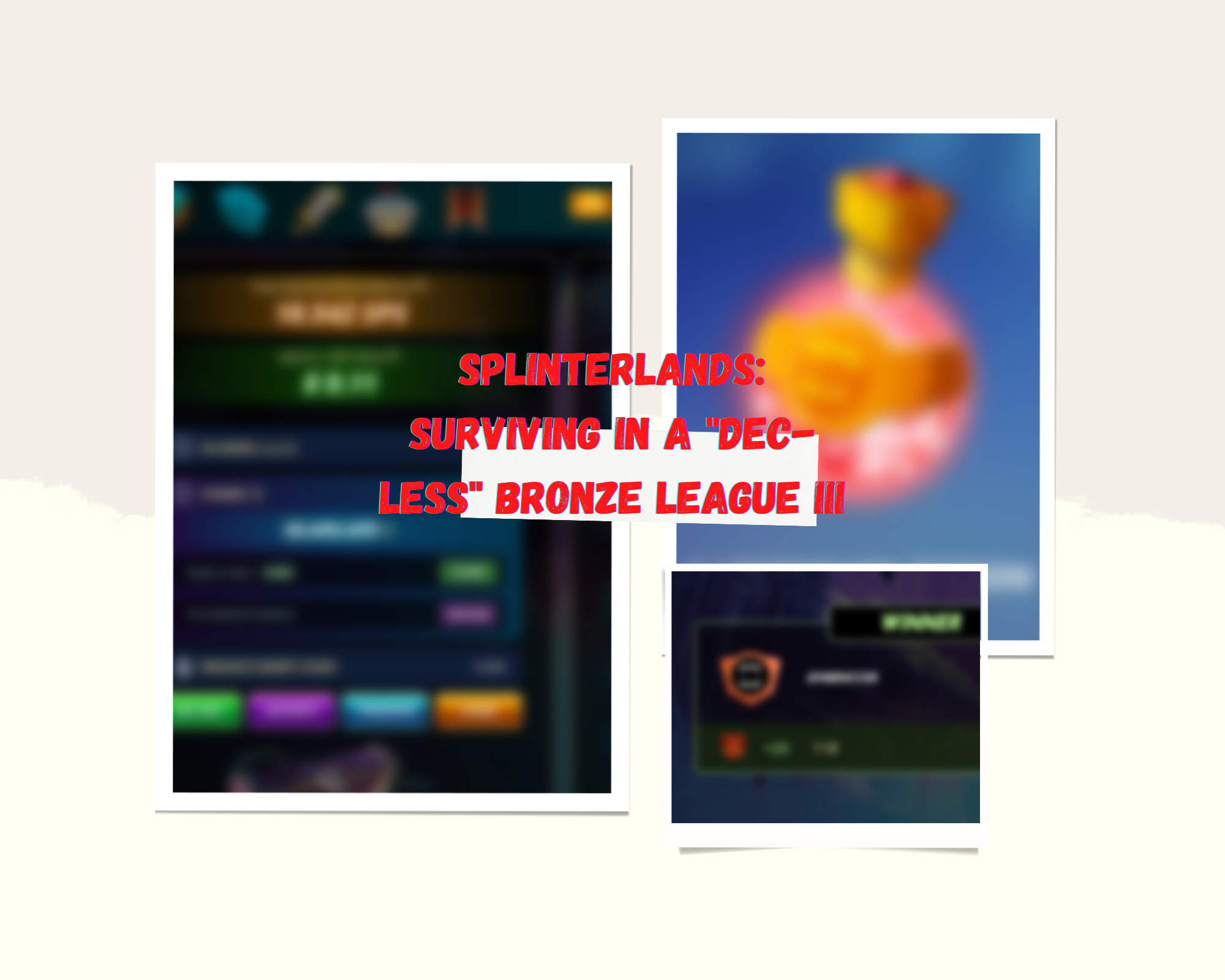 ---
---
My last quest was a fire quest and here is the last game of the quest which I won to claim one legendary potion charge, which by any means, I do not know what to do with it. For a longtime I've not gotten anything other than this, except a gargoyle devil priced at 40 DEC at the moment.
For two days and counting, bronze league III no longer receive DEC for winning games, I saw the announcement and straight away, I felt those tiny DEC to new players is always a sort of motivation for the time spent knowing each of the cards strategizing, knowing the course of the game. Wasn't as if these DEC was quite much but then a persistent new player, could bring in a little investment plus their earnings too, and they could build their deck in maybe one or two years of playing.
However, I understand that this was done to curb some aspect of abuse. Of course these decisions aren't easy, governance in general isn't easy, tough calls aren't. With the promise of money comes more greed, however, I felt that some sort of algorithms could be put in place to spot a new user and a user with multiple accounts.
---
Way forward.....
---
However, I'm not one to complain, rather I just try to look at the point of view of the people in charge. One thing I predict is, as Splinterlands keeps getting lucrative, it'll create more need for greed and greed isn't a feature of "long-term". But then, the team has done excellently well, this shows in how big users on the chain wants to throw in their massive pocket and of course earn ostentatiously.
Since people are willing to lock in their funds for more money, it shows how the economy around Splinterlands is lucrative in all aspects. There's always an incentive for holding something, and this certainly creates a value within the system.
Of course, constant changes would need to be implemented to curb abuse, manipulation and of course keep the value price wise. It's why I'll probably understand the changes, basically it might hurt new users to some extent, but I like to see how adjustability would take its course in due time.
---
Accumulating DEC
---
I probably decided to keep buying, accumulating and hold DEC, in smaller quantity then stake it in-game rather than have it lie around, of course this earns me SPS daily and should the price constantly stay afloat, I might have to still use it to buy myself some cards at the end of the airdrop. One thing I've decided is to give it time, dedication and passion.
There's always this feeling that buying a spell book is all, but then it's only the beginning. If people didn't actually need to buy spell books before they began, they'll probably quit faster than they should, but then that $10 sometimes acts as retention fee, even if it's not much.
5 out of 10 new users wouldn't want to give up their $10, in fact they'll have no option but to put in extra fund to make meaning of their initial $10 investment with the spell books. This is just my theoretical aspect of seeing things, at the end of the day, I might be wrong.
---
Time & Money
---
However, I'm not really a daily player due to some crazy commitments I have on my hands. However, my win ratio has increased in over 7 weeks of sparingly playing the game, I've navigated through the various splinters with the cards I bought and the ones at my disposal.
One thing is, I've gotten so many ideas from different people, and it's been difficult to even know what to do exactly, the decisions to hold DEC was strictly mine, however I've been advised to spend some sizeable bucks to buy higher level monsters which isn't an option considering the inflated price.
Did I mention that I cannot rent? This is because of firstly the cost, and I'm not a daily player and this would result into a loss for me. I try to complete my daily quest and not go beyond that due to time constraints, but then, I have to increase my collection power to actually leave a DEC-less bronze III league.
---
Long-term looking into SPT
---
I'm also looking at SPT as well, I'm looking to buy to see if I can curate contents with it, but this is probably a plan I'm hoping to put in place, from 2 to three months from now. Not only that, but I'm hoping to become involved everywhere, except for lands, it's a plan I hope to put in place in the coming months or even year.
I'm taking my splinterlands Journey pretty slow but steady, and I'll probably need to think of now strategies except playing daily quests. That said, I was thinking if I could get some players to delegate rather than rent cards to me, they'll have to state the specific time they want to delegate it to me.
(PS: I don't even know if delegation increases collection power, I'm guessing it actually does) and in other to appreciate them I can offer to send them some DEC from the one I'm holding as a form of appreciation. Please if you can, I would totally appreciate it.
---
---
Interested in some more of my works?
---
---
---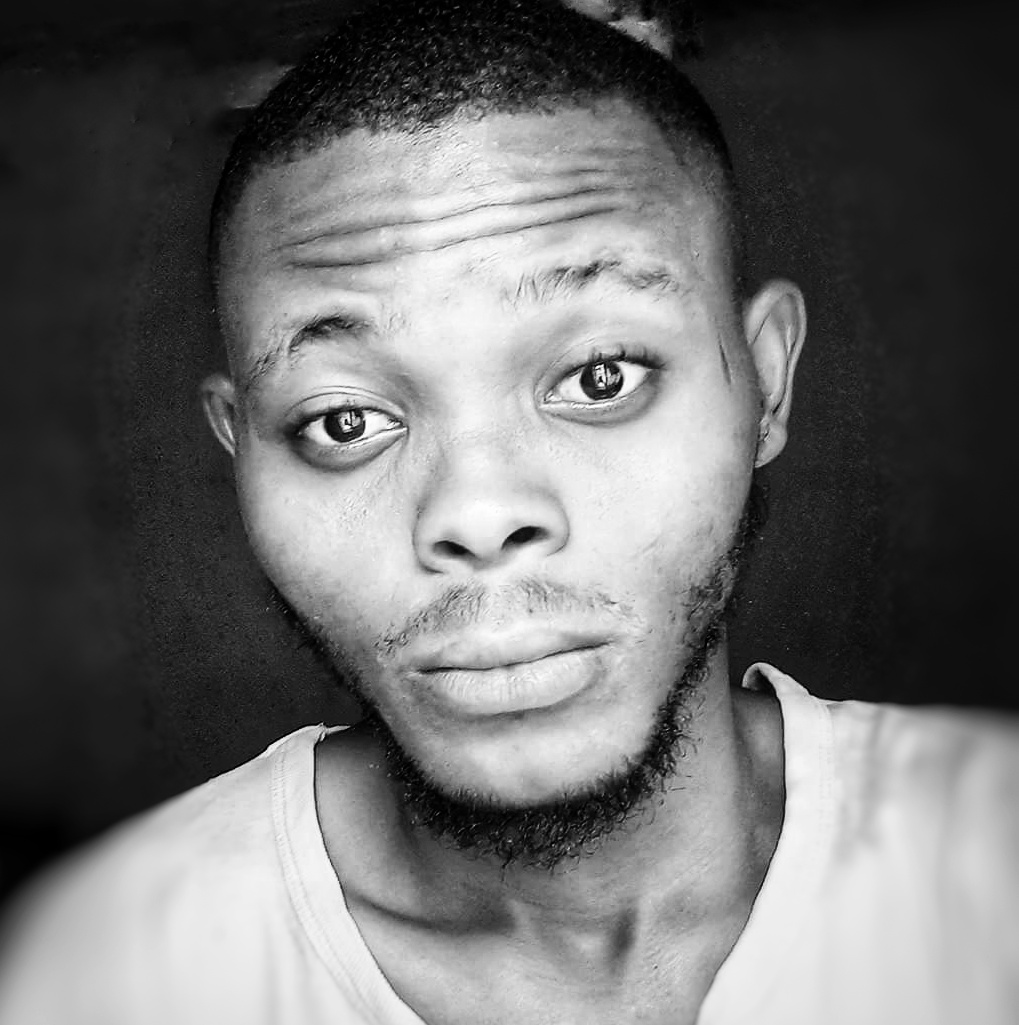 ---
My name is @Josediccus, a young Nigerian entrepreneur who is a Vlogger, A Psychologist, Poet, Sports Writer/Analyst & Personal Finance Coach. I'm using my contents as a process to create shared meaning as well as create expressions through which people on/off hive can relate. I believe content is a process to be enjoyed and relished and I'm up for any collaborations in my field stated above. Cheers
---
@Josediccus, your brother-in-pen & heart
---
I'm hoping to reach more people who are broken at heart and spirit, so share on any platform or reblog
---
---
---