Splinterlands: The Cost Of Entry & Nearing an All Time High?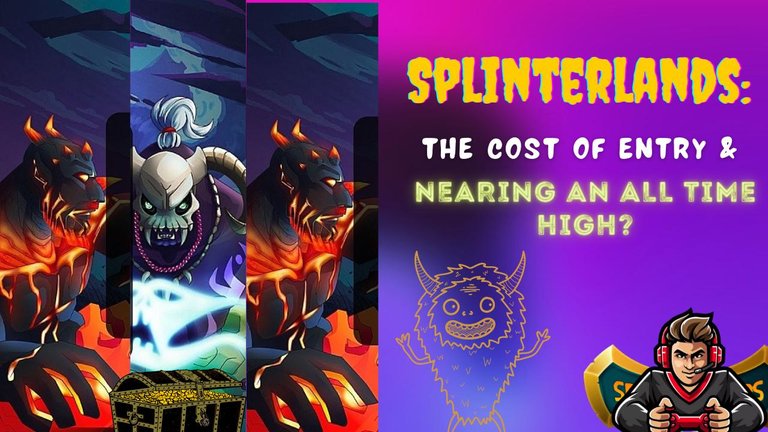 ---
---
Splinterlands is becoming even more difficult to play and every season that ends, you'll need some amount of money to keep up with the competition or you risk the chance of being blown away by people with real money and formidable assets.
Does this feel tiring? No. Frustrating? Yes
Splinterlands is never tiring and this is because of the excitement of expectations, the groove of the game, and the crazy tinkering that needs to happen for value to be squeezed out even in the unlikeliest of situations.
You have the human sentiment that sells the urge to keep investing, the addiction to opening the packs, staking SPS per day, earning those sweet APR, upgrading summoners and deck, and the joy of finally unleashing your minnows to slaughter someone's morale and leaving them hurt, psychologically and physically.
---
How much in $$$ does it take to do this?
A lot of people might not know, but this is the feeling. I don't know if people who run bot accounts experience this. Although this isn't relatable to everyone. I know some people just buy cards and put them on the rental market, buy a huge chunk of SPS, load hundreds of riftwatchers gems, and run bots, to these people.
I know it's safe to say they just want to maximize their investments. But for people like me, it's more. Apart from the fact that Splinterlands is addictive, it's also enjoyable, which means playing for a certain time gets you hooked and this is the appeal that sells. Well, this isn't the only thing.
---

---
Rewarding Your Passion?
Why not?
I remembered when I started watching football, betting made sense and this was because a lot of people took the opportunity to reward their passion. It's the same here, splinterlands brings a blend of reward and passion and this is why it's easier to become a sellable concept, in a world where gaming is relevant. However, this excitement doesn't come with only advantages.
There's the constant frustration of always having to meet the demands and the excruciating details of having to spend and shop right because having money alone isn't enough, it's just the beginning. This is because without making the right choice it's difficult to squeeze out value from any venture and splinterlands is no exception.
---

---
Chaos Legion Vs Riftwatchers
Going back to the game, I feel that chaos legion packs brought a bigger excitement, than riftwatchers is currently doing, I might be wrong or maybe it was because I started playing during the launch. I think this was probably because chaos legion was cheaper and there was the possibility of earning an airdrop, this wasn't only the buzz, one could probably create a cheaper tactic around the chaos cards and it was more like what offered more value.
from an average players perspective, chaos legion packs did offer more value, but I'm thinking this value is being extracted from the packs and being given to the riftwatchers gem, the transfer of value is business oriented and intentional, so it'll be easier to actually to see that while in-game changes are going on, it's simultaneously affecting the economic aspect. It's pure genius.
Nevertheless, since the release of riftwatchers, the splinterlands whales have been upping the ante, spending mad money here and there, flipping assets, and hoping for some good fortune.
Why not?
The intimidation can become a motivation, but this begs the question: are we going to get to that season where some entity outspends others and take the game away from average people? I'm hoping this doesn't happen even if the advantage is that we know the money is staying in the game. But we'd eventually need to keep it low, for entry-point purposes as well.
The Rewards Can Be Massive
The other day, I think I saw someone get $100 worth of SPS in their season's reward and while many might think this is no mean feat, it actually is. Feats like this keep people motivated to do more. To bring in more money and to earn more as well.
However, the reality is that the game is being taken away from mediocrity, and this might mean that you might need to dig to conjure up extra dollars or face the fear of being taken to the cleaners all the time.
---
---
---
Interested in some more of my works?
---
---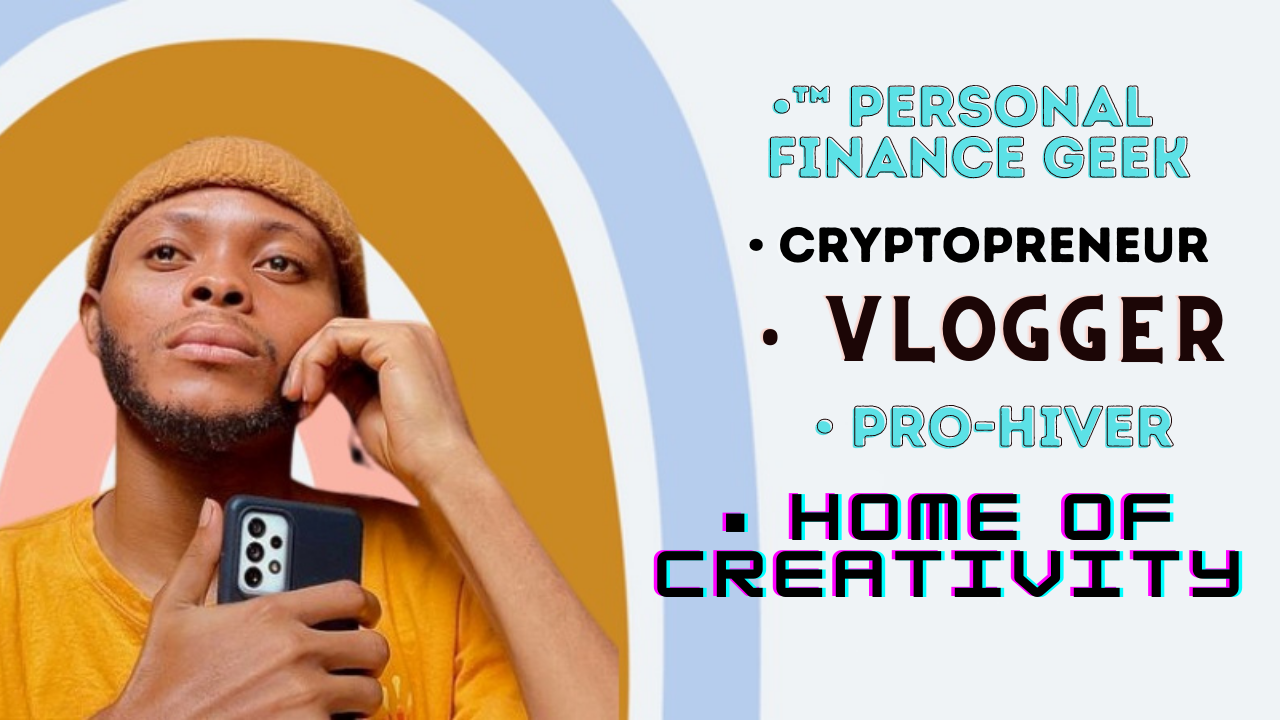 Posted Using LeoFinance Beta
---
---