Splinterlands: The Gold League Continues To Be Elusive.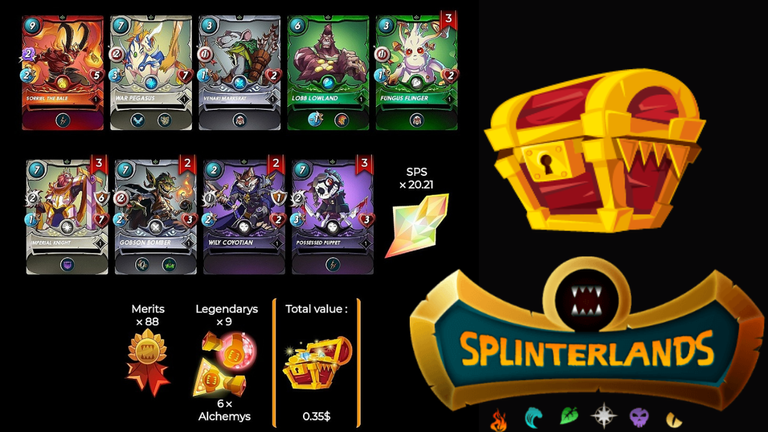 ---
---
It's the Splinterlands' end of the season and one which I struggled to finish in silver one. I finished with 17 Gold chests two seasons ago.
At the end of the just concluded season, I finished with 39 silver chests. I could have earned more on the last day, but I didn't want to lose the silver one spot I already secured, because of the fear of being dropped to bronze 1.
Silver chests are hollow, I missed earning gold chests, but the inability to get into gold was the main reason why I stopped earning gold chests. But it was a good season, not in terms of the reward.
I got 16k SPS delegation from @burlarj and @aftersound. It did help me with earning these silver chests, it could have been worse, massive appreciation guys.
In the aspect of the rewards, they weren't as good as I expected them to be. I'd have given anything to actually get a CL pack, or even some decent chunk of SPS, or maybe some summoners to keep growing my rack, but the only decent reward was one legendary, potions, and many other common cards. It's not the first time.
However, in my previous season, the reward was good, I did expect a reduction in the value of the reward, but I didn't know it would be this, but that's the excitement of playing the game isn't it?
You can't help but marvel at how stiffening the competition has been. I used to qualify to play in the diamond leagues, but I can't even get into gold anymore.
Of course, it's true that I need a chunk of reinforcement, and investment to help me strengthen in the place that matters, but these days, it's become a psychological thing: you head into games expecting to lose, irrespective of how you played to the ruleset, or how well you've developed a well-crafted strategy.
It was a season where players with good decks were complaining about playing superior lineups. One which they haven't seen or known. Humans are wiser than the bots.
Talking about bots
....It's rumored that battle helpers are still in the modern format of the game, and some of the services have not been completely obliterated. (I'd give anything to play against a bot at this stage) However, I don't know how true this is.
Playing Splinterlands exposes you to the best of the best. Is it the money, the finesse, or the class?
Certain lineups give you the chill
Certain summoners scare you to death and from the beginning of the game, you'd already know you'd lose. It was such a season.
Maybe I should have expected too much from a silver chest. I earn gold chests before the latest changes on Splinterlands, and it's surreal to see a chest to empty without any substance.
It's a motivation to start playing in the gold leagues again
However, it'll take more than this. There's just no escaping the rampage or onslaught out there, just into the new season.
I tried as much as possible to escape losing, and I went on a 13-game losing streak, no matter how careful I tried to be. The rewards in modern are as juicy as ever, and I'm playing in modern by default because of how difficult it was to play in the wild format.
However, I'll be looking forward, to going back to the drawing board and trying to figure out a solution to continue playing in modern.
---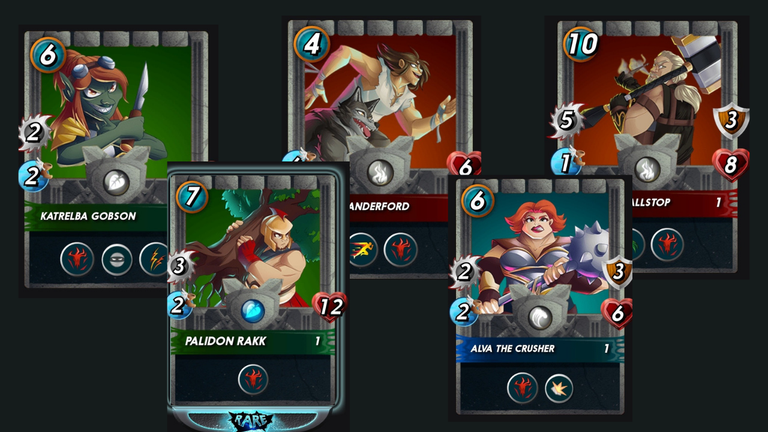 ---
Guild Progress
Away from this, it's always been a decent outing in my Guild and I'm trying as much as possible to build my gladius cards. For five months now, I've enjoyed the opportunity to earn some nice SPS along the way. This has gone on to help my current SPS at 4k, before the end of September, I want to be at 5k. So, I'm hoping for all the luck for the new season.
---
---
Interested in some more of my works
---
---
---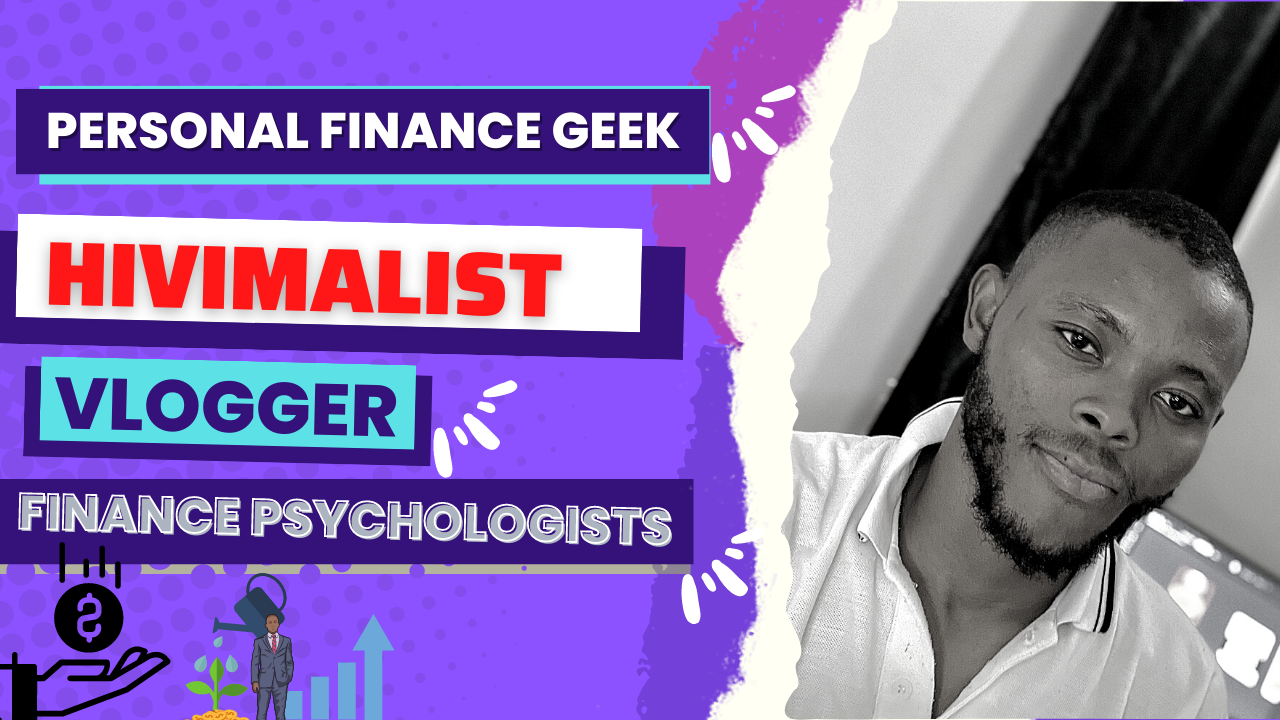 ---
---