Splinterlands: The Illogical Concepts Of An NFT holder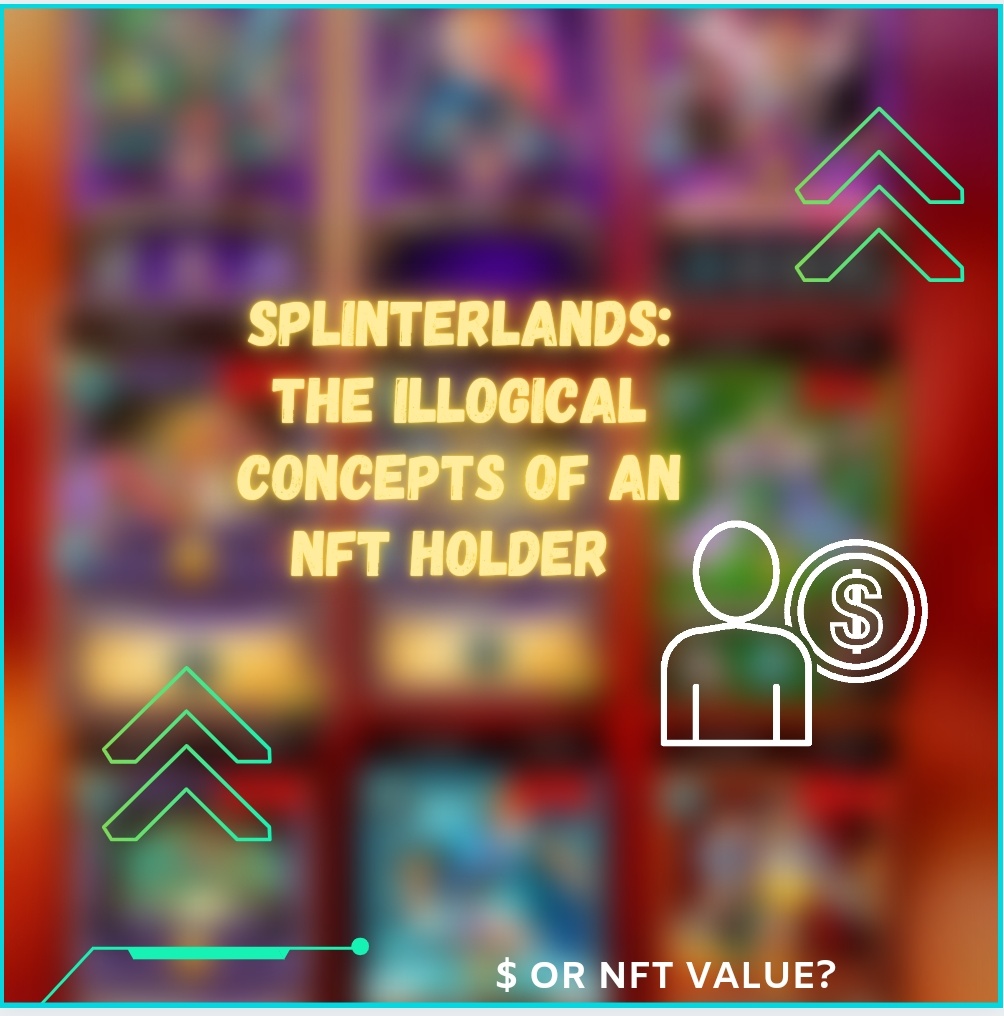 ---
---
So two days ago I heard of a Splinterland cards that went for $50k, and I began thinking, first, 50k is a lot of money when you convert it into a traditional currency like the Nigerian naira. Firstly someone who owned 50k would comfortably build a house, get probably invested in one of the lucrative business in the country as well as buy a mid-range car for themselves, literally setting themselves up for life and changing their financial standings depending on how much they can manage the money.
This is how life changing $50k can go, in the life of a regular person who has never traded crypto or even understand the concept of blockchain nor the projects that are built on it. Crypto is often synonymous with abundance, sometimes when you look at the money involved with gaming NFTs for example, it's not logical. The basic theories of economics are not applicable to it, there's just too much that feels rather unusual.
This would be the thoughts of someone who doesn't understand how the concept of value is differently applicable to blockchain and crypto. This sort of news would blow headlines, take for example "Splinterlands NFT card, sells for 50K", it would appeal to an aspect of an ignorant public, who would end up bashing the buyer. They would be thinking, "what could the buyer specifically be thinking?" Or even a thought like, "Do they know this money could feed homeless people in Yemen?"
They begin to apply real-time principles of economics of poverty and riches without even bothering to ask the right question. They wouldn't really look at how the economy is totally different from how real-world economics works. Likewise, they don't ask what drives the demand or the value of the said card that would make a buyer part with such an amount of money. While the NFT card's value in itself is not universally valuable to everyone, what then, would drive such a price?
In the past, I've watched my hive account value risen to like $38k for approximately $1 hive price. While this money in liquid could make me forever, I specifically hold the mindset that it's more valuable inside a system where it's constantly added to, and used to also enrich the system, the people and the value they bring. To someone on the outside, they could see me living a minimal life and call me a fool for having money in a system.
It's generally going to be a belief of people who aren't into the system. They don't understand how the system works and how the value is gotten, and this is why people who are involved with crypto will technically be smarter than people who are not. You see, the future of money is totally going to be different. A time will come where real-time assets wouldn't even be as valuable as NFT. So many are adapting to the system and creating unimaginable wealth for themselves.
If I was equipped with 50k, I would probably buy that Splinterlands NFT card, and why is this? Firstly the attributes that drives its value will generate more income. Secondly, it will act as an asset with the plausibility of increasing in prices due to the system. Thirdly, it would be used to generate other forms of rewards when it's put into play or use, probably generating income proportional to the price or more within a specific period of time.
The value of the card is bizarre, the owner might also hold it as a sort of rare form of art, while this might also be part of the reason for the price, it's functionalities or yield ability would be totally insane when compared to some of the most profitable real-time venture that could also be going for $50k as well. The money in the world of crypto is insane. It's the reason why anyone could be put in a different Financial standing without even planning to do so, in the beginning.
While so many will be driven by this "supposed anomaly", in the metrics of equating price with money others will stay interested and of course choose to specifically buy in. Needless to say, a time will come when the value equated to the dollar will no longer be a metric for measuring the value of crypto or digital assets, because it'll surpass any value the dollar may carry due to their abilities to generate income that exceeds some expectations.
It's currently beginning. While $50k is a lot of money, its worth has been tied to a gaming card. The description will generally flatter the card in itself because of the value that 50k weighs in real-time. It's purchasing ability and how useful it is to change one's economic situation. Nevertheless, the buyer of the card has still chosen to buy the card rather than use the money for something else. Not a lot of people will understand this Financial decision because of how the value of the dollars is always put in perspective.
---
---
Interested in some more of my works?
---
---
---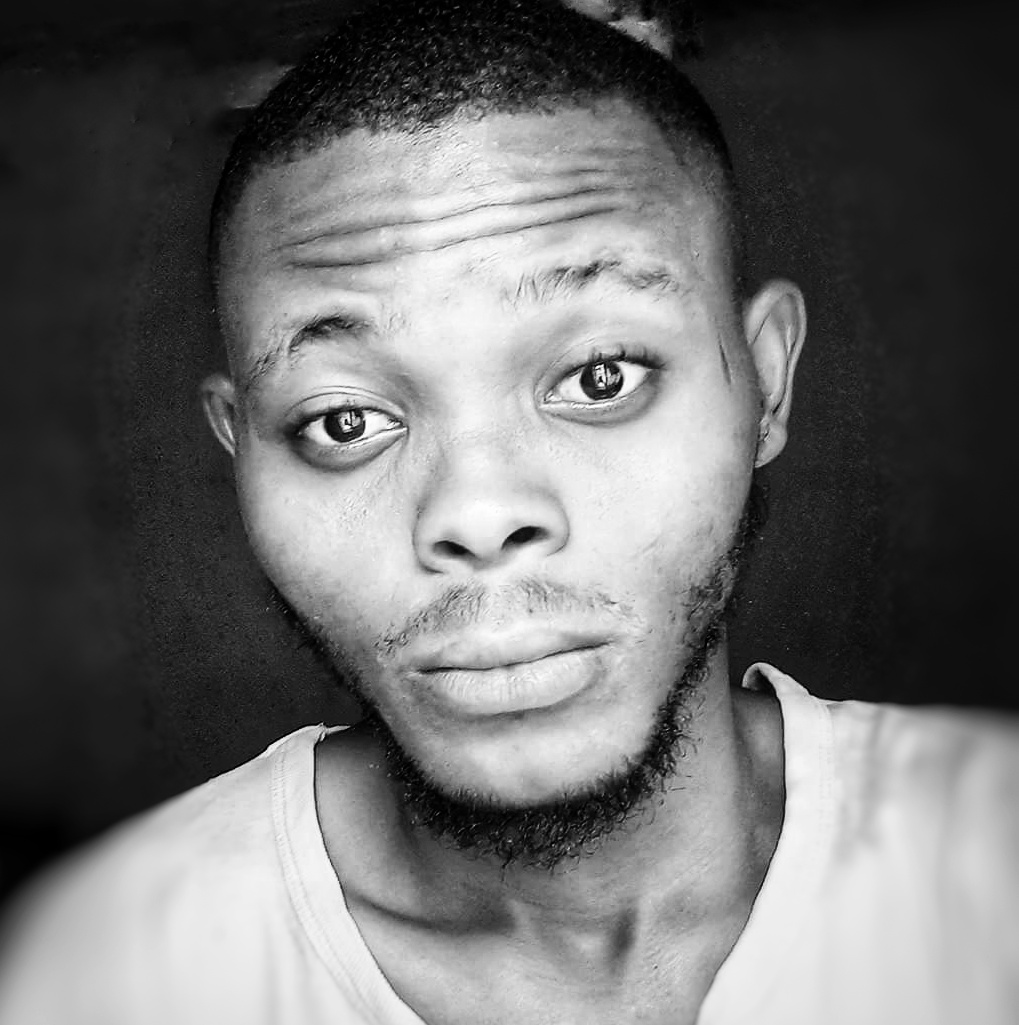 ---
My name is @Josediccus, a young Nigerian entrepreneur who is a Vlogger, A Psychologist, Poet, Sports Writer/Analyst & Personal Finance Coach. I'm using my contents as a process to create shared meaning as well as create expressions through which people on/off hive can relate. I believe content is a process to be enjoyed and relished and I'm up for any collaborations in my field stated above. Cheers
---
@Josediccus, your brother-in-pen & heart
---
I'm hoping to reach more people who are broken at heart and spirit, so share on any platform or reblog
---
Posted Using LeoFinance Beta
---
---