The Economics Of Compounding: 6660 LEO Plus 1K SPS Staked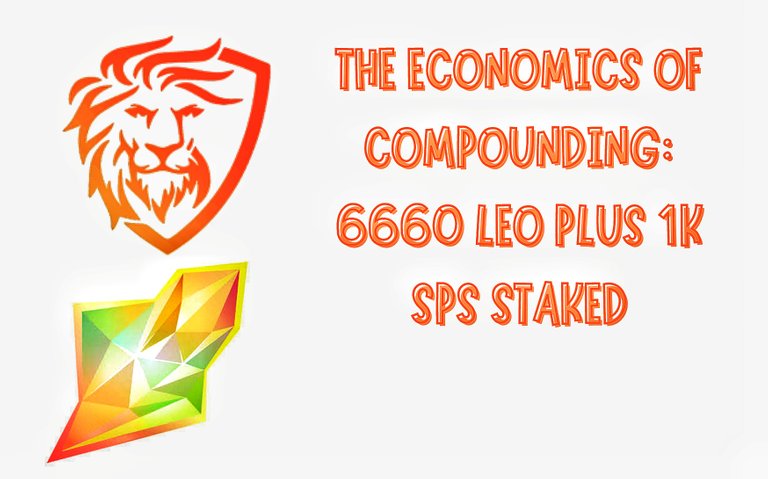 ---
---
Building LEO Goals
---
I have a terrible habit of compounding without checking for how much I'm making in curation in the USD value, either, weekly, monthly quarterly or even yearly. This is probably because inherently, I know I'm growing, I keep mental accounting, but I hardly do accounting when it comes to figures. Firstly I'm going to talk about LEO. It's the maiden token of the leofinance project and overtime it's shown growth, development and exciting use cases.
The leofinance team makes it attractive to hold by actually creating opportunities that make it possible for people to own it, there's the opportunity to delegate your Leo to earn more Leo, there's the staking opportunity for curation and more opportunities we're created for it immediately Defi came into Leo. I started building my Leo stake in 2020, I bought a large chunk of what I now own and one of the major regret I hold is actually not buying more.
My target for the year is ending up with 10K staked Leo, and today I'm glad to say I have 6660 LEO staked. Normally delegating this would earn me a nice chunk of Leo which I can in turn power up and grow the stake even faster, but then I have chosen to use it to continuously curate contents. This is a slower way to actually grow, but then I am not the kind of person that tries to accumulate so much in such a short period of time. To me, time is a distinctive hindrance when it comes to anything crypto.
A lot of people are guilty of always measuring how much they'll accumulate over a given period of time. They do this in order to measure the time taken to see if it's totally worth it or if it's not. This is always huge. Accumulating crypto might not feel fully rewarding on the surface especially when you're gathering, staking and compounding until there's a substantial increase in price, and it'll feel eventually worth it.
---

---
The Discipline To Mitigate Deviation
---
One of the reasons why I tend to achieve my milestones faster than I think, is because I do not deviate from building my goals irrespective of any external factor/pressure to do otherwise. For example one of the most procrastinated things when it comes to finance is saving. In reality, saving is one of the most desired goal of every human, but it's also the most underachieved as well. Saving is like staking when we compare it, this is because there's the pressure to sell to invest in other projects or take care of needs.
This is the same with saving. Sometimes one's needs are so overwhelming, each day also comes with responsible that requires financial recluse. At the end of the day, one needs to be financially discipline at the face of numerous needs to actually attain the goal of saving.
---
The Systemic SPS Compounding
---
As for SPS, I started accumulating it by buying DEC in October last year when I started playing Splinterlands as well. Now while this might not be relative, I want to make you understand that, getting SPS is achieved by owning DEC, it's a specific airdrop that lasts 365 days. There's 163 or maybe more days to go for airdrop to elapse, but this isn't the focal point. When you eventually stake SPS, you prospectively earn VOUCHERS and even more SPS, while the economics behind vouchers are different. Staking SPS earns you more SPS which you can stake to earn more SPS.
This is classic compounding at its best. Now 1K is a round figure, and I've been accumulating it for over 5 months without selling or moving it. Now there is this illusion that some people grows faster than the others. The truth is, this is possible because intentional investing yields intentional growth. A lot of people aren't intentional about their investing strategies and goals, making them empty procrastinators at the end of the day.
---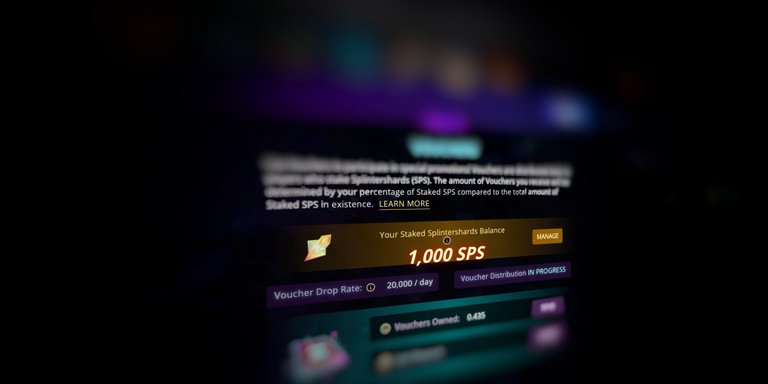 ---
Milestones: Proof Of Growth
---
When all is done, celebrating milestones is the proof of how seriously we've taken the concept of growth. Without growth, we cannot attain milestones, and because one can financially grow, they'll have gotten the resources that are the prerequisites to achieve this growth and put it in motion. Most of the time, skin in the game (effort) is a bigger requirement. While LEO and SPS is currently dropping, this hasn't changed my mindset about accumulating them.
For some people, changes in price determines the degree or pace at which they accumulate. This is why it's very difficult for some to take advantage of the different seasons. For example with low prices, the buying pressure reduces, making it cheaper to accumulate, it's basic school economics. These same commodities become difficult to accumulate immediately the prices begins to increase. Accumulating is easy, it only needs one to be intentional about it.
---
---
---
Interested in some more of my works?
---
---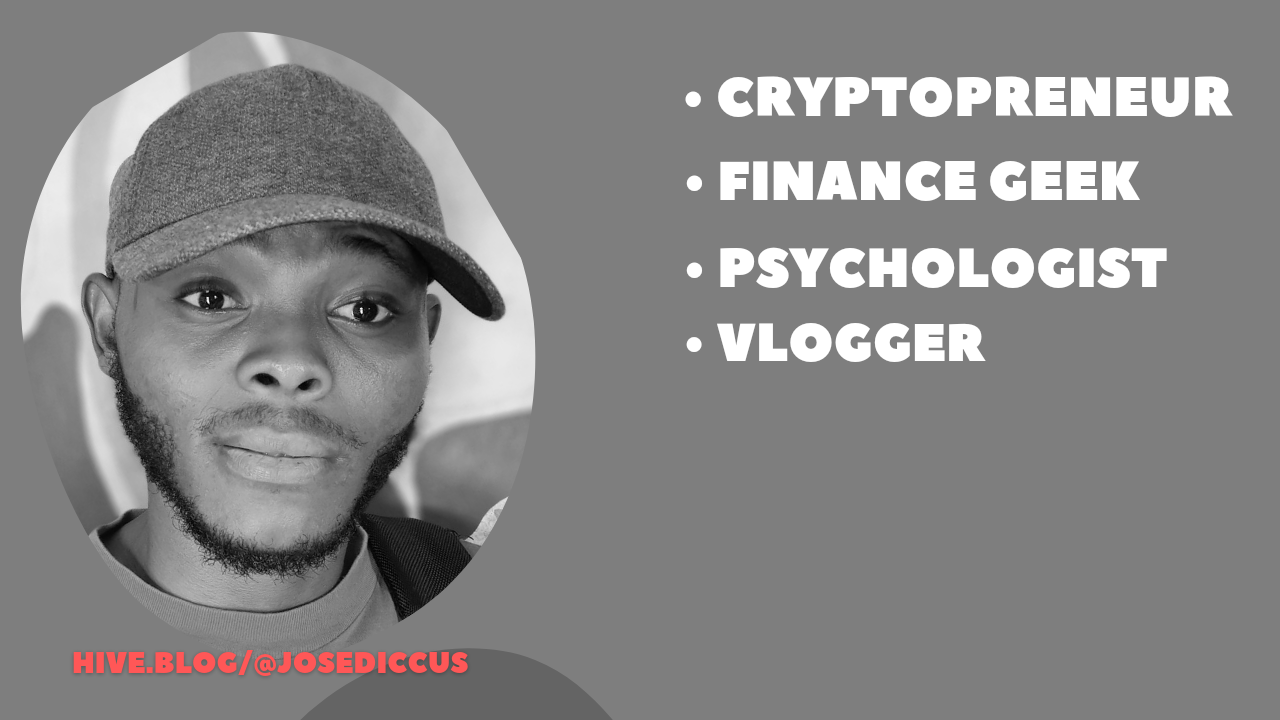 ---
@Josediccus, your brother-in-pen & heart
---
I'm hoping to reach more people who are broken at heart and spirit, so share on any platform or reblog
---
Posted Using LeoFinance Beta
---
---