Splinterlands SHARE YOUR BATTLE Weekly Challenge featuring Stone Golem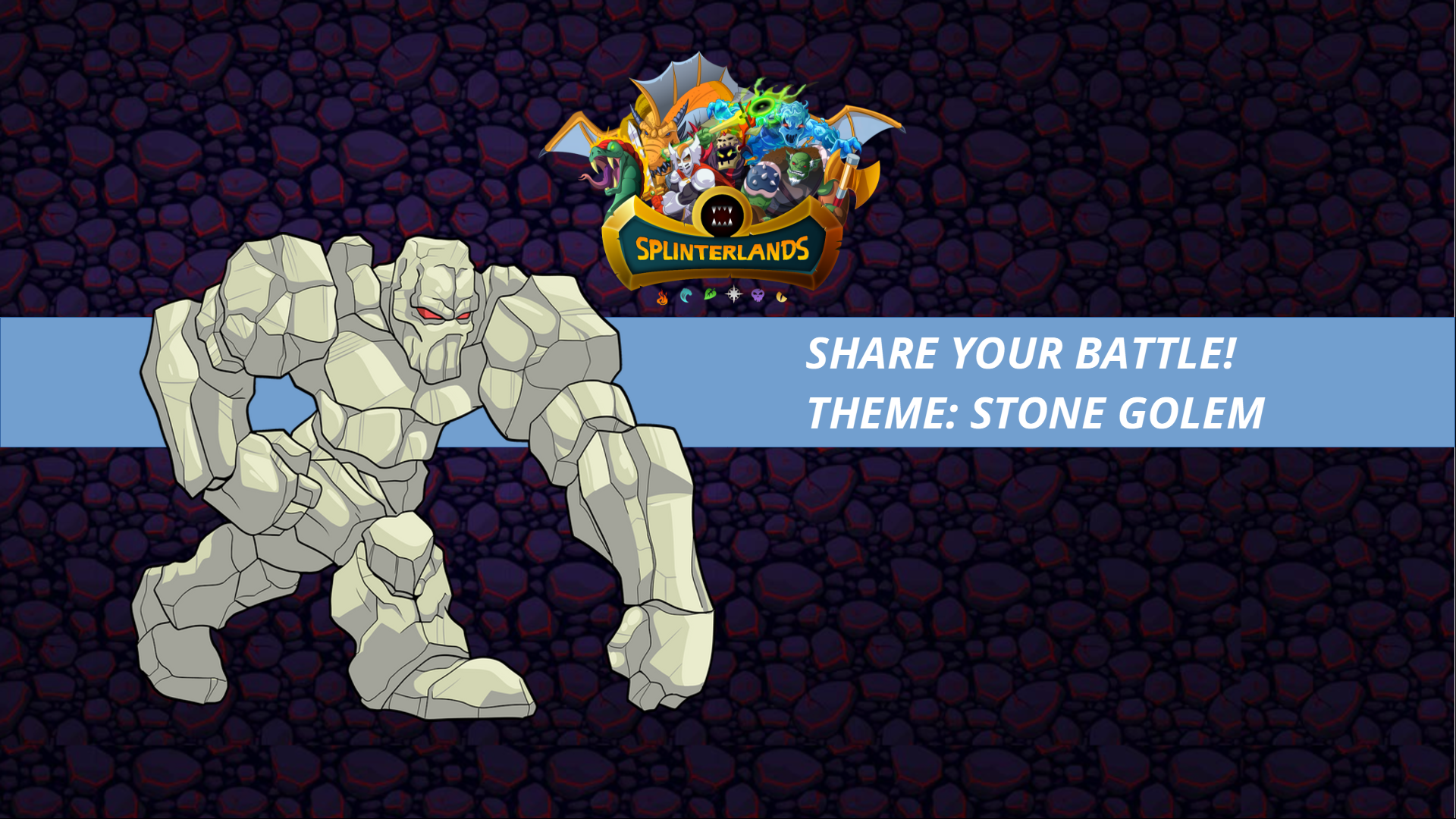 This week's featured monster is one of the TANKs in Splinterlands, the Stone Golem!!!

Stone Golem belongs to the Earth splinter with SHIELD ability at its initial level and STUN in it's leveled stage.
The SHIELD makes the monster more durable againts melee and range attacks.
The STUN ability has a chance to stun the enemy making it unable to attack on its next turn.
---
Battle rules and strategy
The rule set in this matched was Fog of War, mana cap of 25, and the playable Splinters were Earth, Life, Death and Dragon.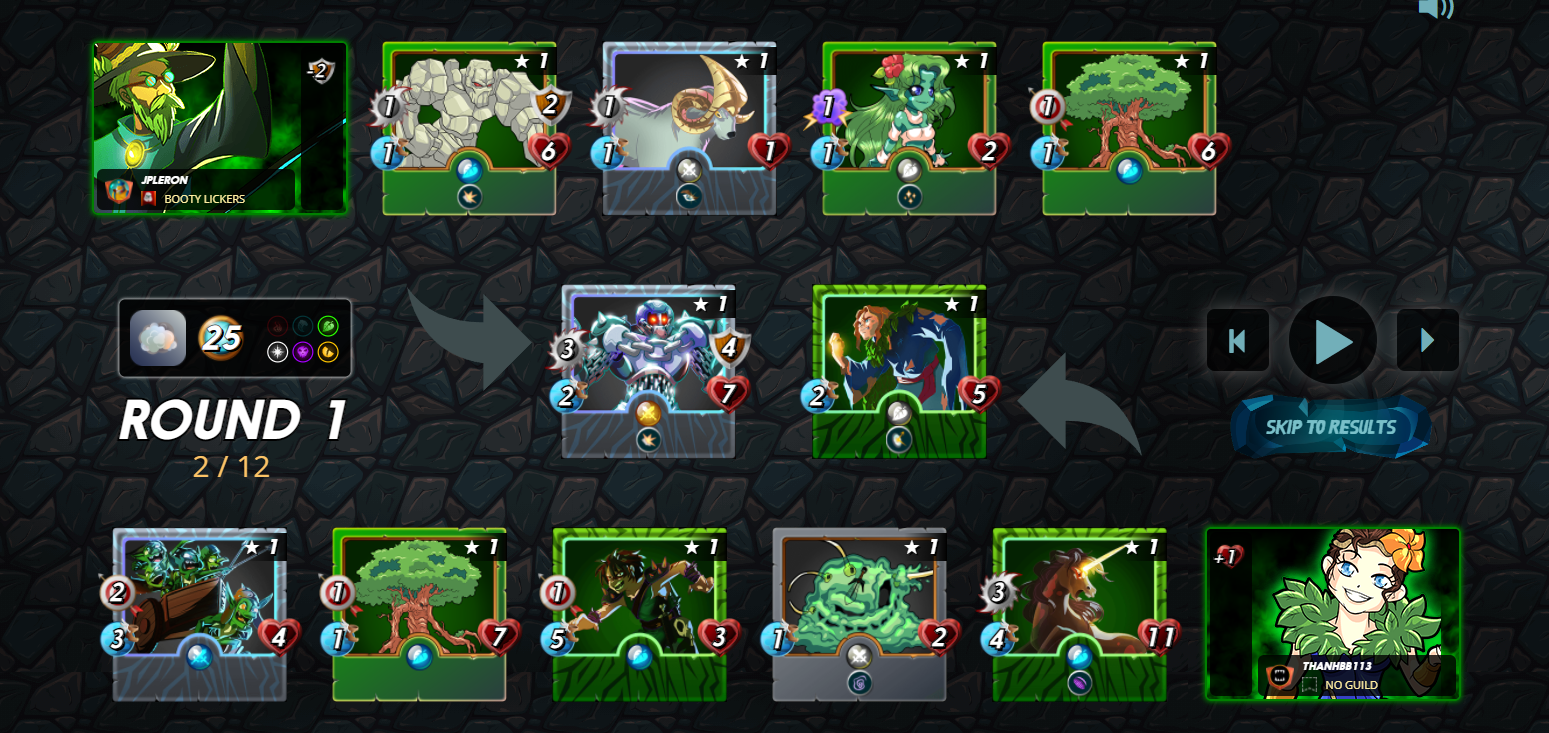 My Line-up
Summoner => Wizard of EastWood for shield reduction. This allows opponent's monster vulnerable to melee and range attack.
1st => Chain Golem for high melee damage and shield ability.
2nd => Stone Golem as pseudo tank incase my main tank gets killed early. With the SHIELD ability, it decreases the melee and range damage from opponent.
3rd => Battering Ram for the Opportunity ability. Sneak and Snipe ability were removed from this match so the Opportunity ability is the only way to attack enemy backline while our Golems (Chain and Stone) are holding the front line.
4th => Wood Nymph for heal and magic damage. It will helps our tank to survive longer.
5th => Earth Elemental with range damage and high HP.
---
Did your strategy work? What will you try differently next time?
My strategy definitely worked. As you can see in the replay, we won the match even though my Stone Golem didn't do anything (he is the star of the week so why bother him to fight, right?)
What will I try differently in the next game will be to put Stone Golem on the spotlight. Well basically to let Stone Golem be the main tank and put additional damage dealer on the backline.
---
Do you like the STONE GOLEM? Why or why not?
Yes, I definitely like Stone Golem due to his toughness against melee and range attacks. With low mana capacity, Stone Golem is a good choice for tank position.
---
Here is the link to my battle.
You can also watch it in Youtube.

If you like to participate in this activity as well, you can check this link for more information.
---
---