Share your battle! Weekly challenge! Carrion Shade!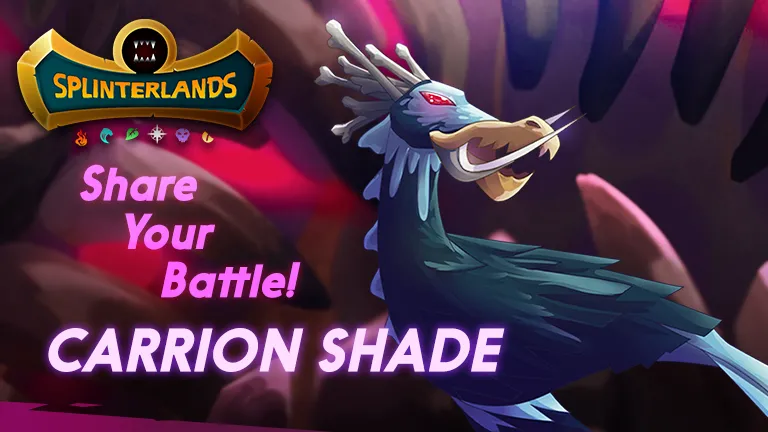 Image source Splinterlands.
Hello splinterlands community, how are you? Today i'm here to participate the weekly challenge, i hope you like it!
This week's theme is the Carrion Shade, a card without initial skills, but at its level three the flying skill is unlocked, even with one of mana, its level three can be very useful in some battles with low mana.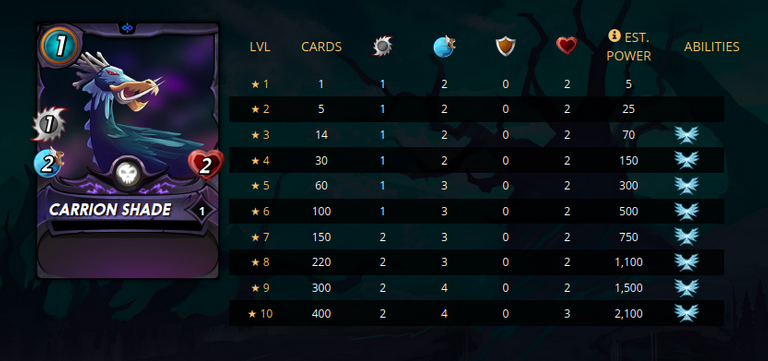 Rules: As i play in a low league, the rules here don't apply.
Mana: 16.
That was my composition for this battle: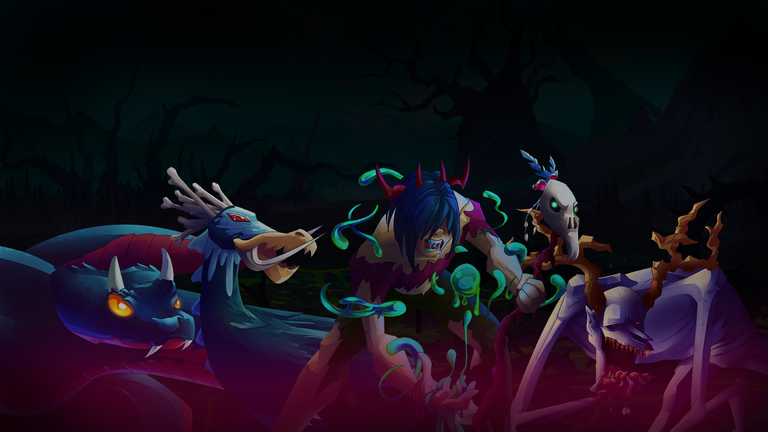 Thaddius Brood: As a summoner I thought he was a good choice, even if he didn't have cards with magic damage, his other debuff that is reducing the enemy's health would be very useful against any composition.
Cursed Windeku: To fight cards with melee damage this card is the best choice of the death deck among the starters as its skill called Thorns makes it return two damage to the melee that attacks it, if the enemy card has the skill Shield, this returned damage is halved.
Silent Sha-vi: With only 6 mana left I could choose the Undead Badger which also has the Sneak skill and the Death Elemental, but because they have a low health it would be risky, so I chose the Sha-vi which is much stronger than the two together.
Carrion Shade: And with only one mana left, there was room for the Carrion Shade, even if it couldn't do anything, it could still be attacked by other cards with Sneak skills.

This battle was in my favor, that's because the amount of miss was big and I think that made me win, if it was different maybe I would have lost, I'm not sure.
---
---