Share your battle! Weekly challenge! Deeplurker!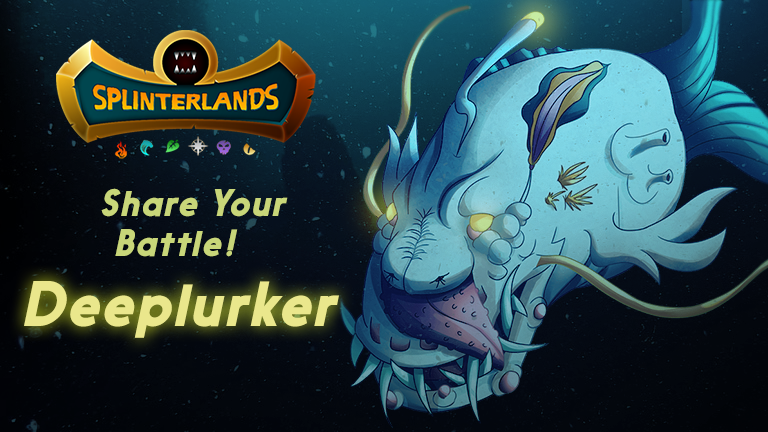 Image source Splinterlands.
Hello splinterlands community, how are you? Today i'm here to participate the weekly challenge, i hope you like it!
This week's theme is the Deeplurker, a card that has the Opportunity skill initially, then at its level six another skill is released, the Poison, and finally, at its last level the Demoralize skill.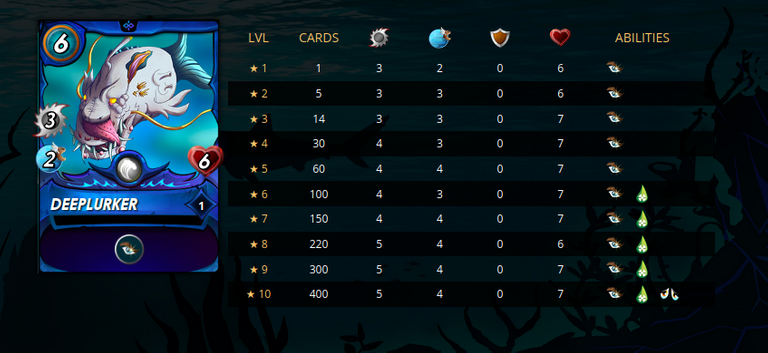 Rules: As i play in a low league, the rules here don't apply.
Mana: 29.
That was my composition for this battle:

Byzantine Kitty: I decided to rent a summoner this time, normally I only rent monsters, but for this battle something different would be nice. I was surprised by the power of Byzantine kitty, a very strong summoner, mainly combined with the Dodge and Flying abilities, in addition to this summoner adding a great amount of speed, the True Strike abilities that allow the card to never miss the attack and the card itself summoner's ability, Heal, which heals the allied tank.
Serpent of Eld: As a tank, Serpent of Eld was an excellent choice, mainly for its Dodge ability giving it the chance to dodge melee and ranged attacks, even more with its increased speed, making this chance even greater, making it an extremely strong card.
Flying Squid: In the second option, I chose to use the Flying Squid, with a very good speed, increased it would be excellent, its skill would also be great for this battle, since Reach allows the card to attack the opponent's tank from the second position.
Deeplurker: As in this battle all cards would benefit from a high speed, monsters with the Opportunity skill would be very welcome, and the Deeplurker is an incredible opportunist, with a high amount of damage, the damage would be huge on the opposing composition.
Ice Pixie: To complement the composition, Ice Pixie was my last choice, even though she has a low health, her Flying ability, with the increased speed, would make her a great dodge.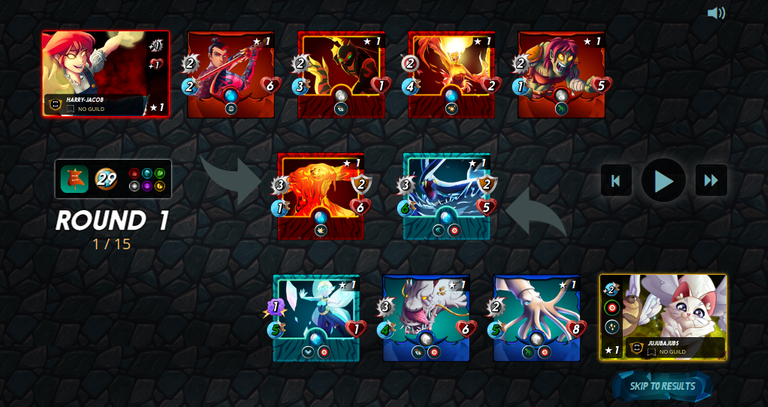 This was my first battle of the season, and it would be bad if I started losing, even though in theory I would have the advantage, it didn't stop monsters with a low amount of speed from hitting the attack, even more so on a tank with the Dodge skill and six of speed, against a monster with only one speed, another point was that my composition was very unprotected in the back line, without shield, it would be easy for Sneak, Snipe and Opportunity to finish my cards.
Battle complete.
---
---