Weekly challenge! Shadow Snitch!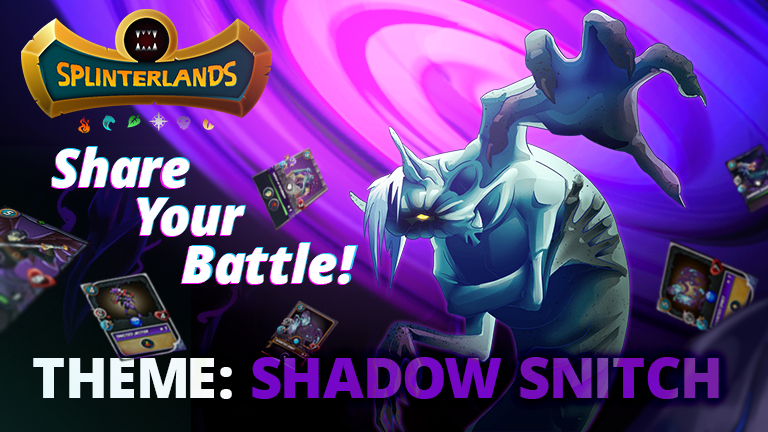 Image source Splinterlands.
Hello splinterlands community, how are you? Today I'm here to participate in my first weekly challenge, I hope you like it!
This week's theme is the Shadow Snitch, a card that has the Reach skill initially, then at its level six another skill is released, the Affliction, and finally, at its last level the Dodge skill.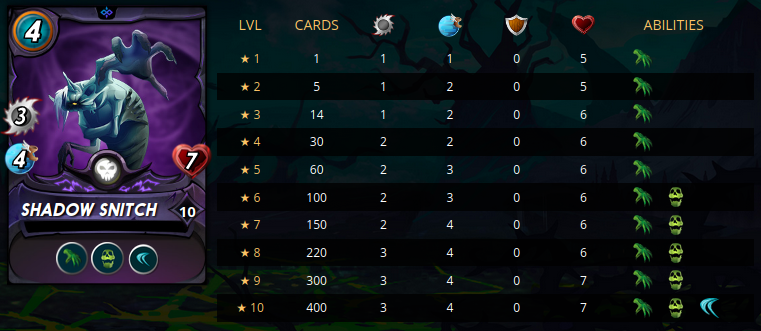 Rules: As this battle had no rules, i had greater freedom to choose my composition.
That was my composition for this battle.

Thaddius Brood: I chose this summoner thinking about the possibility of my enemy using cards with magic damage or at least a lower amount of health so that my sneak could defeat the cards more easily.
Cursed Windeku: As a tank i chose this card because of its thorns ability, which deals melee damage, making it a great tank to defeat enemy tanks.
Shadow Snitch: As this week's theme, this card has the ability reach, making it able to attack the enemy tank if it is in second position, despite its attack being very low, it compensates in the amount of health.
Death Elemental: This card was chosen considering the possibility of my enemy using magic or ranged attackers because of its snipe ability, and as it has magic attack, any shield would be ignored.
Silent Sha-vi: Since i needed attackers to defeat the back line first, the sneak would do this role very well, and this is one of them, with a good amount of attack and speed.
Undead Badger: One more sneak to attack the back line, despite not being as strong as the other, its speed is the same, in addition to the low mana cost.
This was a very hard battle, i didn't expect so much magic damage, but luckily they didn't have a very high amount of health, so it was winnable, but for a moment i thought it wouldn't.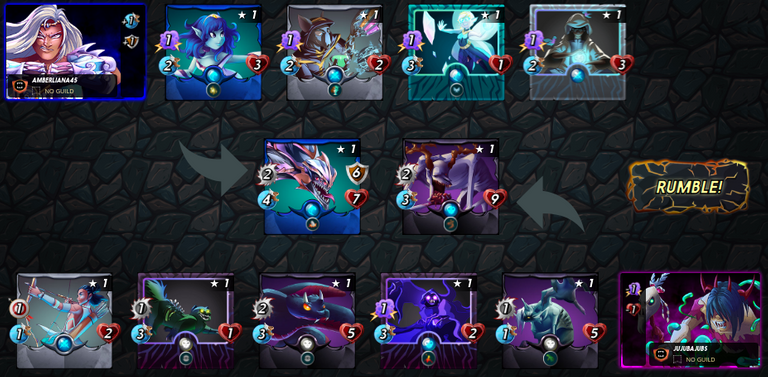 ---
---