Pretty pleased with my CHAOS LEGION card opening!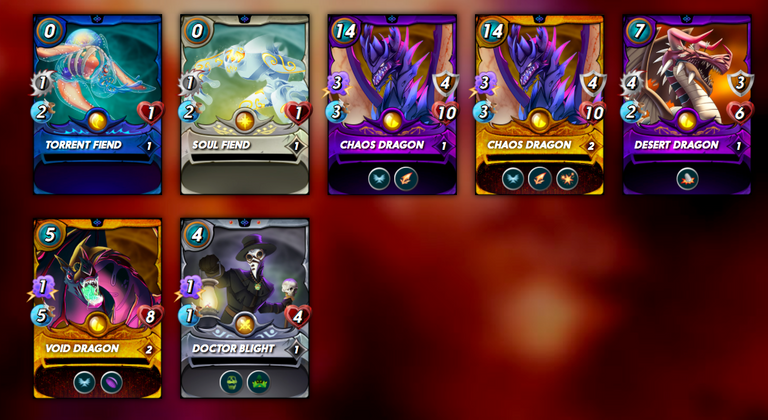 I play splinterlands every day and also brawl with my guild The Misfits but I am totally out of the loop on all the news and details. When the vouchers started dropping I was surprised to learn that we had to WAIT so long to open the cards, pure torture!
I ended up buying 52 packs and selling off the rest of my vouchers, I first opened 47 packs (was considering sitting on 5 for resale) and was thrilled that I got a gold legendary VOID DRAGON :0
The FOMO was too great so I opened the last 5 packs (who is able to sit on these for so long I can't resist lol) and I'm glad I did because I ended up getting another GOLD LEGENDARY CHAOS DRAGOn, I guess there are just over 100 of each so I am happy my lucky streak carries on.
I ended up with a total of 7 legendary cards and 17 total GOLD FOIL 👁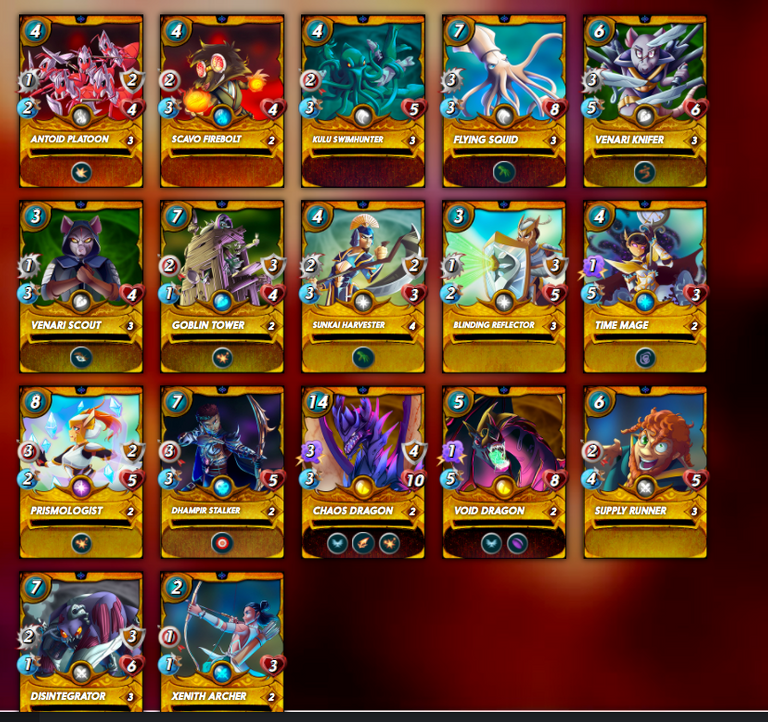 I've barely used any of them yet, it adds a whole new learning trying to figure out what works together!
---
---