Is it better to have SPS or HBD staked?
Hello people from all world!!
I write this text mainly for beginners in blockchain hive and in the game Splinterlands who, like me, are in doubt whether it is better to stake sps or hbd. So, let's go:
I have been on the blockchain hive since its launch, however, I have been absent from this posting platform for many months. I hadn't been in for almost a year.
One thing that a friend of mine warned me about on discord and I started to do it was to put hbd in stake, because, doing that, I earn 20% annual return. This is very good in any investment.
However, as I was a Splinterlands player, I left some sps staked. I saw that the sps is currently returning around 48% per year, however, I think we should divide this rate by two, because the sps stake is happening together with another item that I don't remember the name of. So, I believe the sps stake is around 24%. That's a very good rate. Of course, with the measured risks of cryptocurrencies that are much higher than those of traditional investments we find. We did not find such high remuneration in more conservative investments, including between dividends from reits and stocks.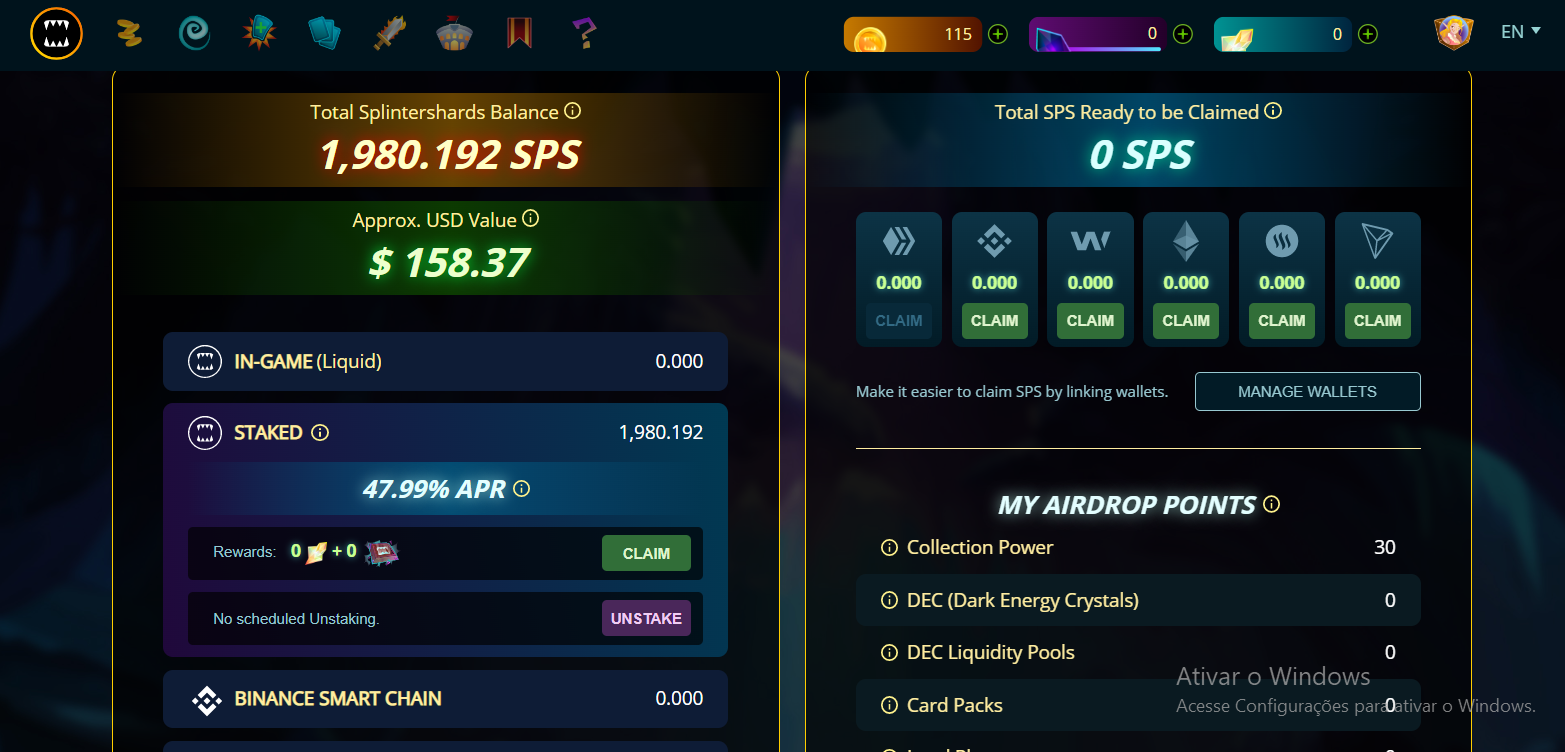 So, at first, the sps stake rate beats the sbd stake. In this case, it would be better to buy sps with the sbs received. However, we must pay attention to two things:
The sps price varies a lot and the hbd price tends to stay close to 1$, that is, while our hbd will always tend to the value of 1$, the sps can rise, fall or remain as it is. This will depend on the demand created in Splinterlands players. So, it may be that in a few months its value will be lower than today, making the hbd a better stake option.

The other thing is that we don't know what the sps stake rate will be. It varies depending on how much sps players stake in the game. It may be that in a few days, weeks or months the rate will be much lower than today, making the sbd a better stake option.
In conclusion, we must realize that it is not enough to just choose one of the two and make a stake. We should always keep an eye on the price and sps stake rate as they vary.
If you know other ways to stake that are good, please put them in the comments.
That's it folks. I hope you enjoyed. Good afternoon everyone!!
My referral link: https://splinterlands.com?ref=julisavio
Posted Using LeoFinance Beta
---
---