How to BUY and SELL Splinterlands Cards for $USD using GAME FLIP (with ESCROW)

So you want to know how to sell your Splinterlands cards for real $USD including the added protection of ESCROW to protect both the BUYER and SELLER? Well I'm happy to announce Splinterlands NFT cards are now available for trade on the popular (Mainstream) Game Trading Platform - GAMEFLIP.com
First A Little History
You see getting listed on GameFlip.com is something I've had in the works for many months. And having used Gameflip for a number of other mainstream games I seized this opportunity to get listed. First approaching the company to see if we could sell Splinterlands Cards on their website.
Of course, this was during the insane growth of late last year so it seemed like a no-brainer.
Here's the modest support ticket I raised...
(ignore the grammar)

Yes, I actually began this process in Oct 2021, and honestly was gonna give up after the back and forth conversations until earlier this year I received this follow up advice from Rick...

And sorry, for the delay in sharing this with you, but it appears Splinterlands folk already discovered this platform, so I was thinking no rush. haha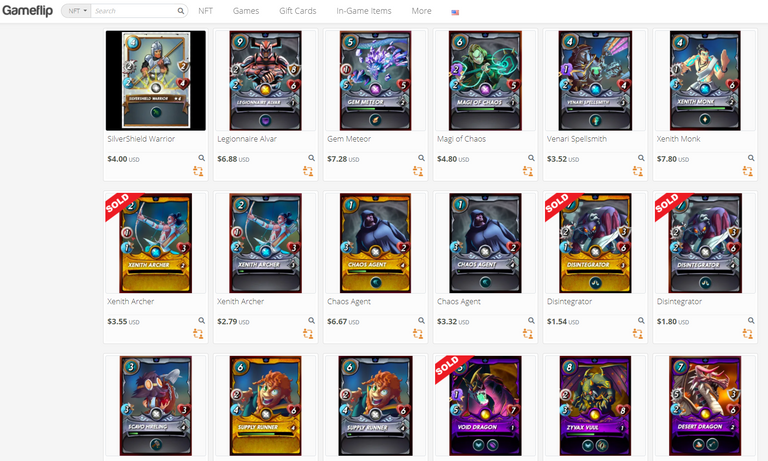 As you can see cards have already actually sold on the site, and it's a great entry point for those people new to crypto that can't navigate the murky waters of getting money into the system.
How Gameflip Works?
As a Seller
Basically you setup an account at gameflip.com and list your cards that you want to sell and the price you want for them.
So when you're in your account, click on 'Start Selling' and select Splinterlands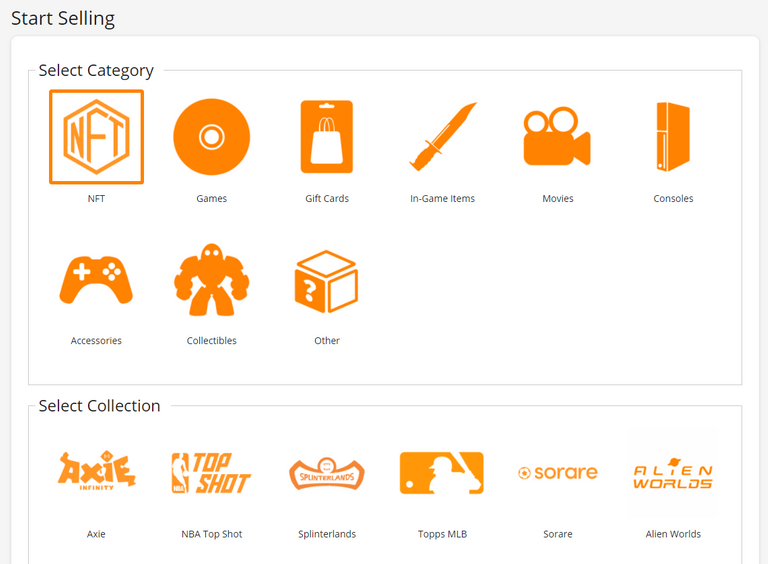 Now add the card you want to sell and add the relevant tags about the card.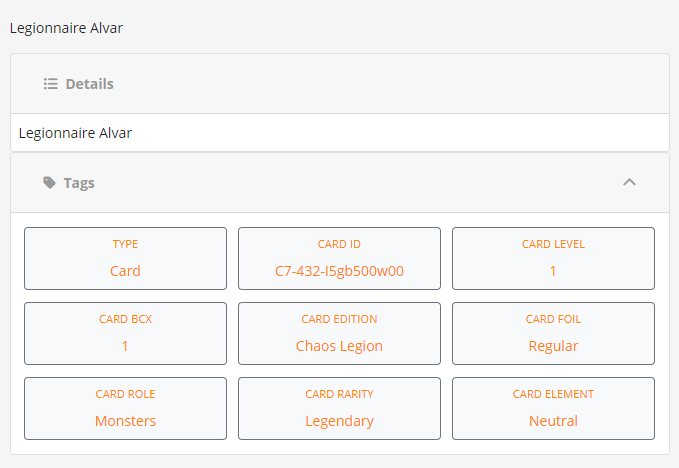 As you can see relevant information about the BCX, CARD ID, LEVEL etc are important, because this is a digital asset, so don't muck this up.
(Sorry I don't have exact screens as my account has some problems, but it's all pretty standard stuff)
Listing Fees are 8% (+2% for digital assets) which seems a bit steep for a casual seller but if you get serious, you can join the 'Gameflip Club' for $1 to get zero fees for the first $50 traded. (30-day free trial)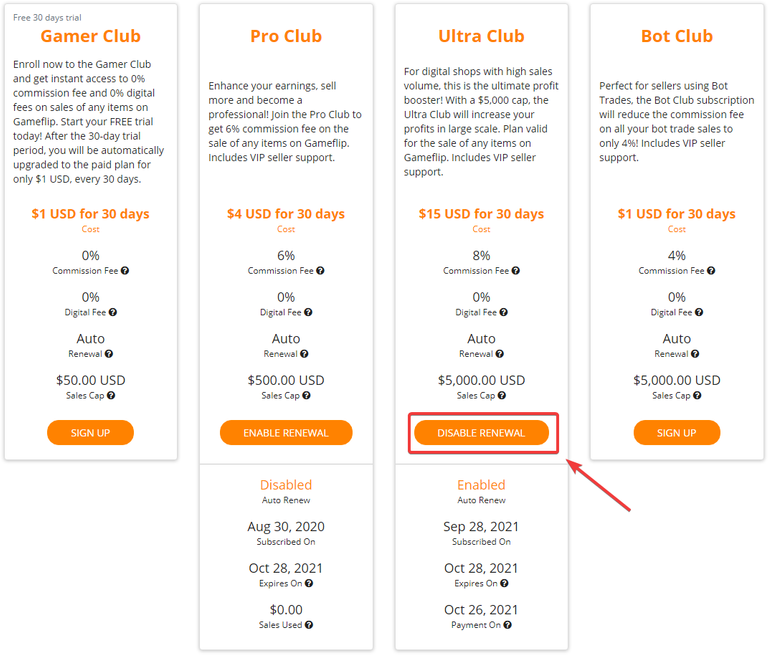 Read a bit more about reducing commission fees here
And once listed you can relax as you will get notified when someone makes a purchase.
I'd suggest organizing a time to do the transfer, so you can check everything is smooth as the buyer needs to approve the transaction before you receive your money.
Tip: Save screen snaps of the transaction information in case there is a dispute, but the blockchain never lies so we have that going for us :)
And money made through sales can be cashed out using the following payment sites:-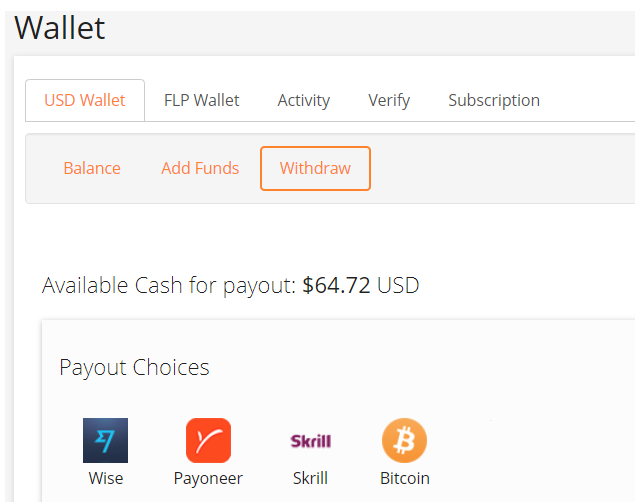 Note: There may be additional fees to consider depending on your payment method.
Here's a link to the cash out help page
As A Buyer
Well it's easy.
Create an account, and add some USD via credit card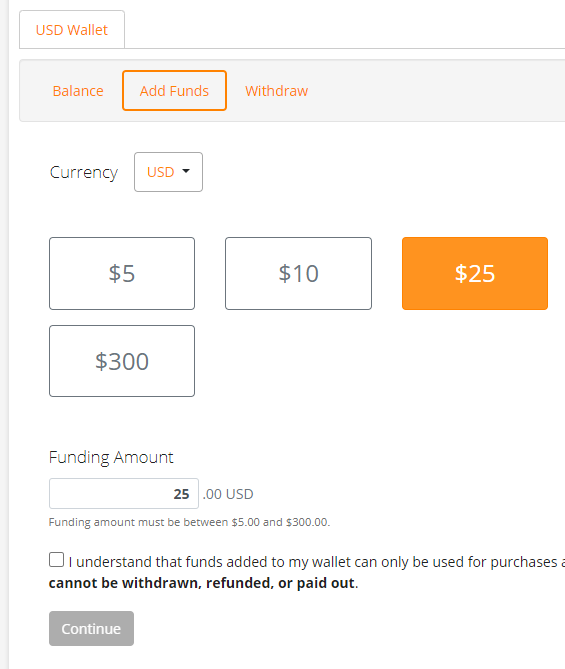 Then browse the available Splinterlands NFT cards and make a purchase.
The money is held in ESCROW until both parties sign off on the transaction. So this is great for new people to crypto who are afraid of potential scams.
Tip: Always check the seller ratings before buying on GameFlip. Sometimes if the price is too good to be true, then maybe it is.
So how can you help?
Well as this is mainstream gaming site, it's a great way to get some 'real' exposure for Splinterlands, but we need some activity on there and some trusted sellers.
So if you're an active trader on Splinterlands consider listing a few cards over on the site, to ensure we don't get delisted through in-activity.
And maybe reach out to the @splinterlands team to see if they can promote this listing too.
Anyway I hope in some small way this helps the SL Community grow this amazing game, and to spread it to more non-crypto people.
Sometimes the barrier to entry for crypto is daunting and buying or selling for USD just makes the process seem a little less painful.
GLHF
---
---