Splinterlands Season Report Card 1 - Just2random
So this is my first Official Splinterlands Report card, and yeah I've only missed 56 opportunities to track my process thus far. But to be fair I stopped playing for a long time, due to other commitments and a little burn out. That said I'm not fully using the kiokizz template because there are some stats I don't feel the need sharing.
Anyway, I'm back playing, making videos and making bank in the Splinterlands, so it's a bit easier to handle my COVID Lockdowns. (Yes, I'm living in literally the worse place on earth for COVID lockdowns and that's nothing to be proud of)
Season Performance
I reached Diamond III Rank this season and it isn't too shabby for most people, but previously I'd easily make Champion III, so it goes to show how far this game has come, and it's super competitive now.
To be honest my max teams are mainly Alpha and Beta and they just can't compete with those OP Untamed Maxed Teams. But, I'm more about profit, so I'm not prepared to combine what Untamed I have left.
I even tried a SPS Tournament and doubled my SPS investment pretty easy. :)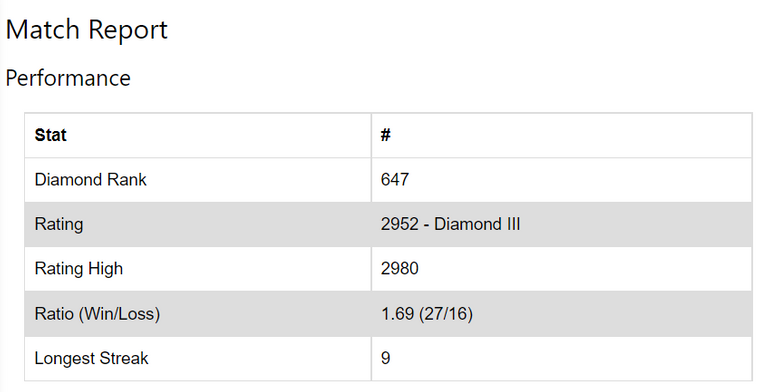 Rewards Cards
The reward cards value were pretty lame during the season, because they ran out of good rewards cards mid-season. But with a NEW set just released I expect next season to be much better.
(Legendary drops for reward cards seems near impossible these days)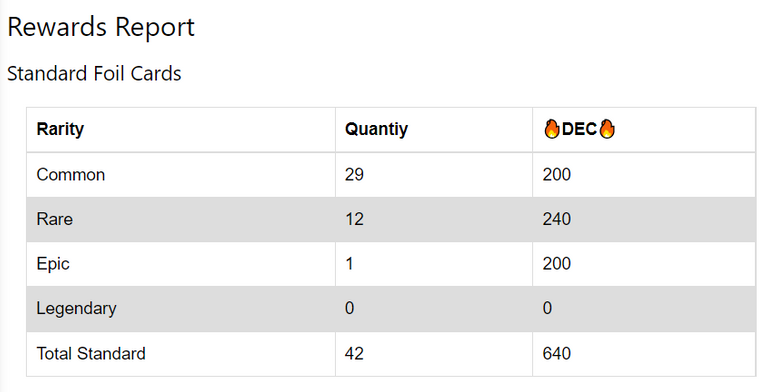 Rentals
As mentioned earlier I made bank on the rentals near the end of the season as people couldn't get enough Collection Power to redeem their rewards. Honestly it wasn't handled too well, but people are still playing so it didn't impact the community that much.
Hopefully once daily cooldowns happen, the rental market will balance out a little and you can make profit during the entire season.
Closing Comments
It's hard to balance playing and renting right now. I mean renting it essentially passive income but those daily quest rewards are kinda nice to have right now. So I'm gonna try to keep balancing my effort for reward this season and see how I go.
Let me know how you went this season. Were you UP or DOWN?
---
---