Splinterlands Art Contest Week 201 | DJINN RENOVA VECTOR-COMIC STYLE

"DJINN RENOVA"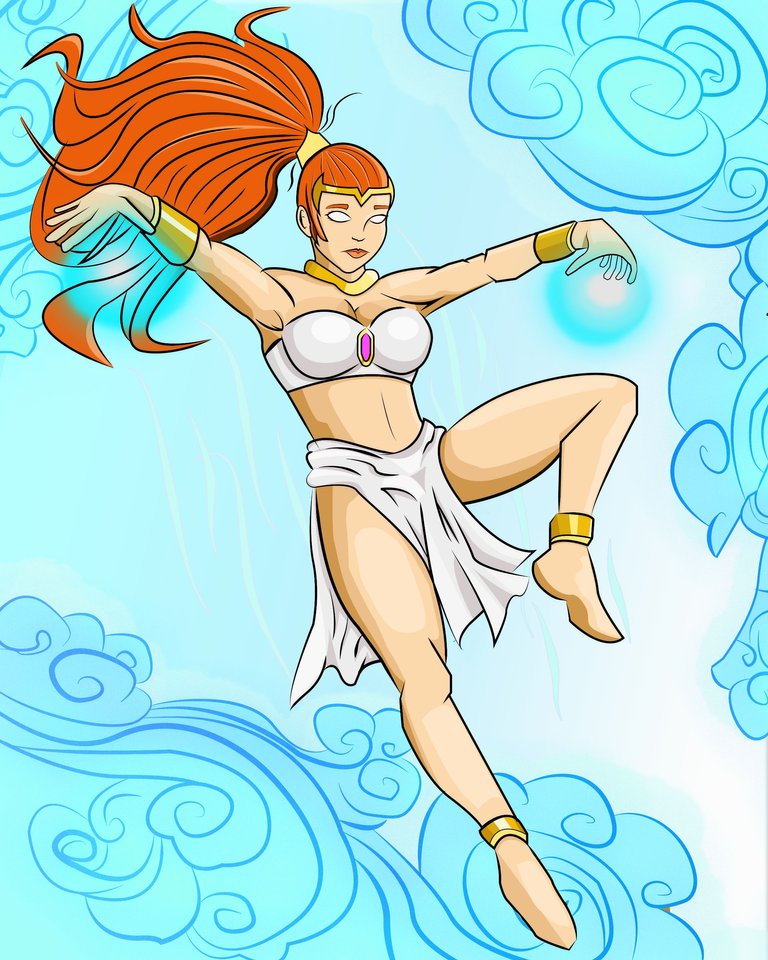 Hey Mateys! How's everyone? Hope all are doing well. This is my third time doing digital arts here on Hive. I am trying different art styles and I wanna see what suits me. I am continuing to develop my skills while I participate in a contest here in the splinterlands art contest every week. I would like to share with you this Djinn Renova illustration I made.

How I made this Illustration: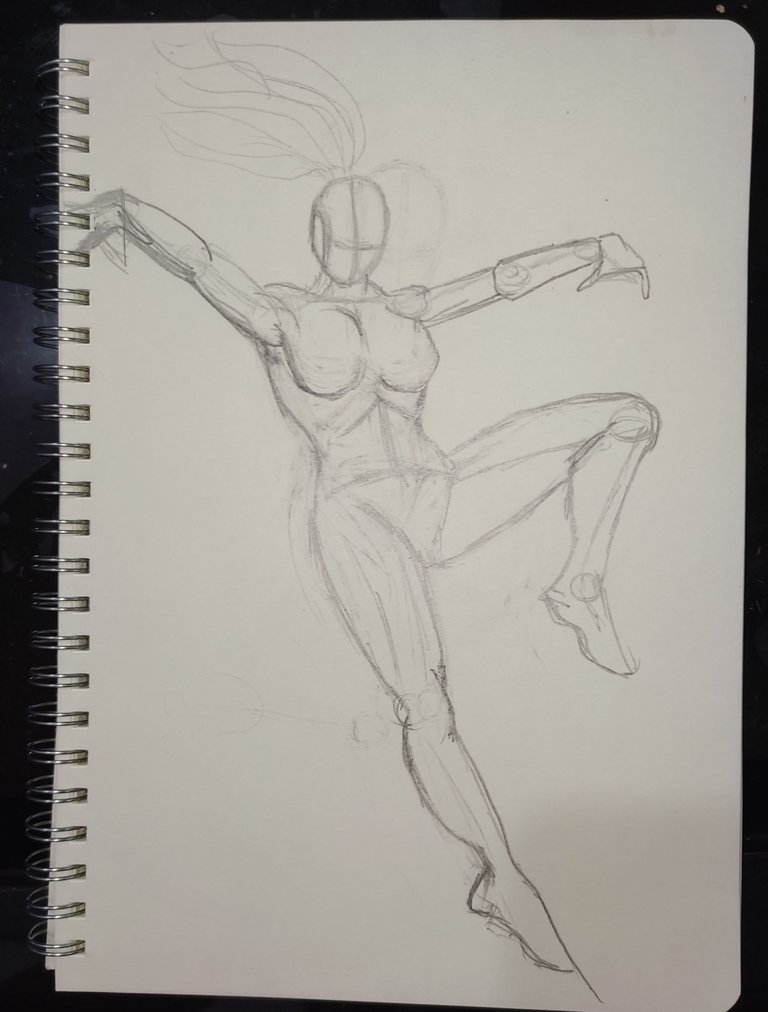 First, I sketch her body structure and think about what will be her pose. I came up with an idea that she like jumping high or flying in the skies xD since she is a Djinn.
---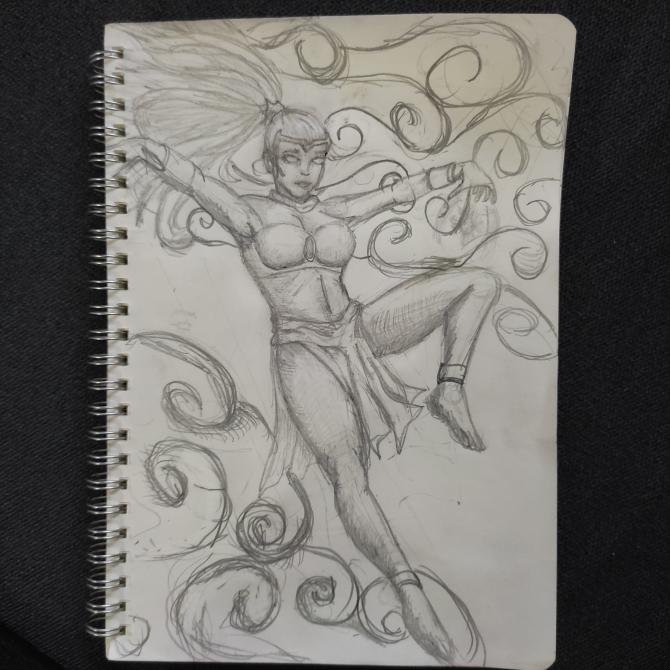 Now, I came up with this sketch I got hard time drawing on what will be her face since I draw sketches long time ago haha.
---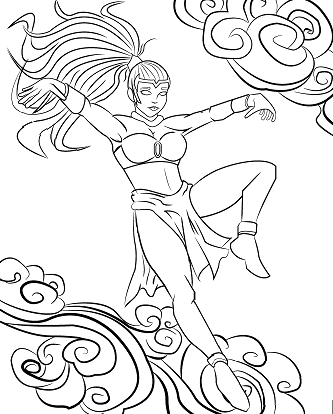 ---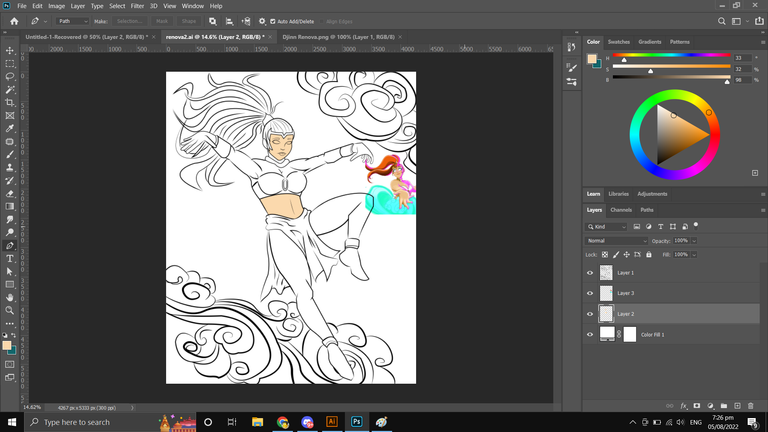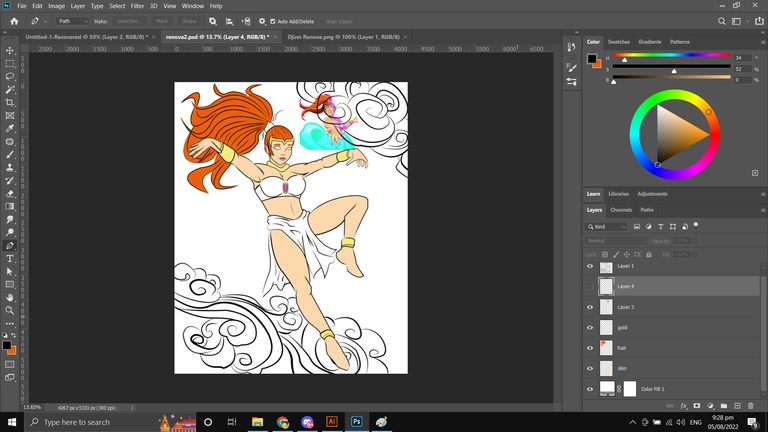 I started coloring her in photoshop since it is easier for me when I do it there. I get the color reference from the original Djinn Renova in splinterlands.
---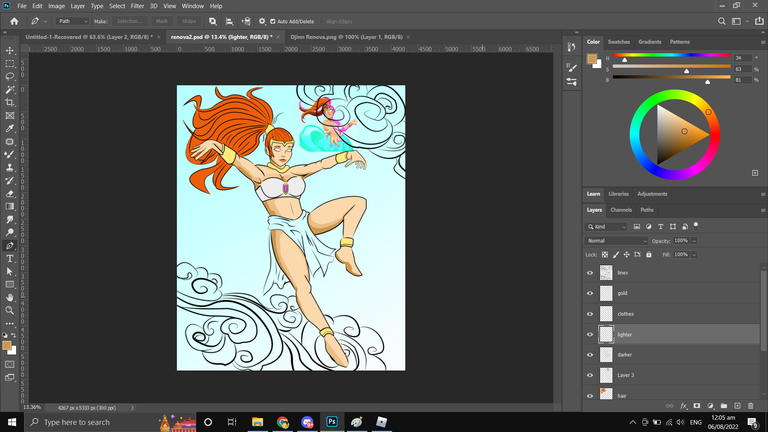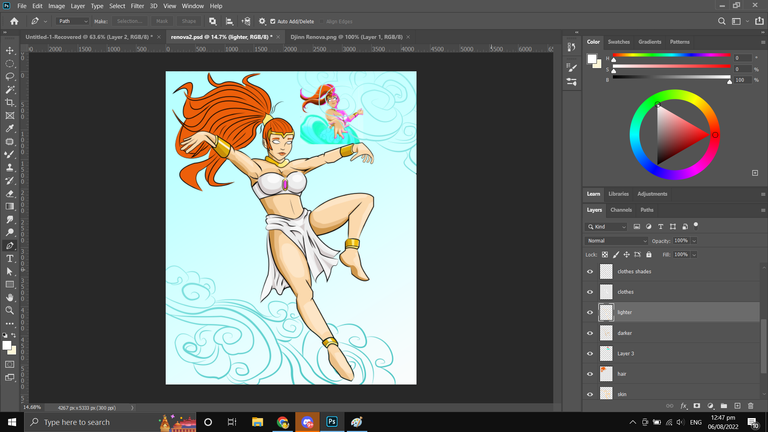 Next is I added some highlights (the lighter colors) and some shadows (the darker colors) to make it not look flat image. I also start making the background sky

The final look: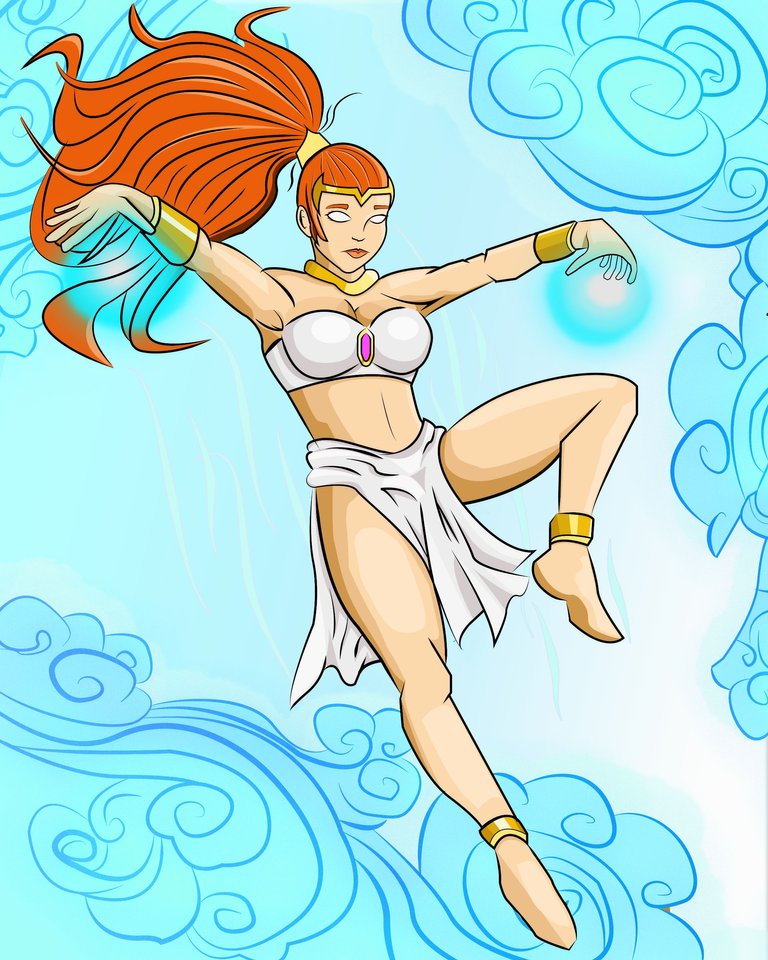 Programs I used:
photoshop
Illustrator
Duration 5 hours+
Reference: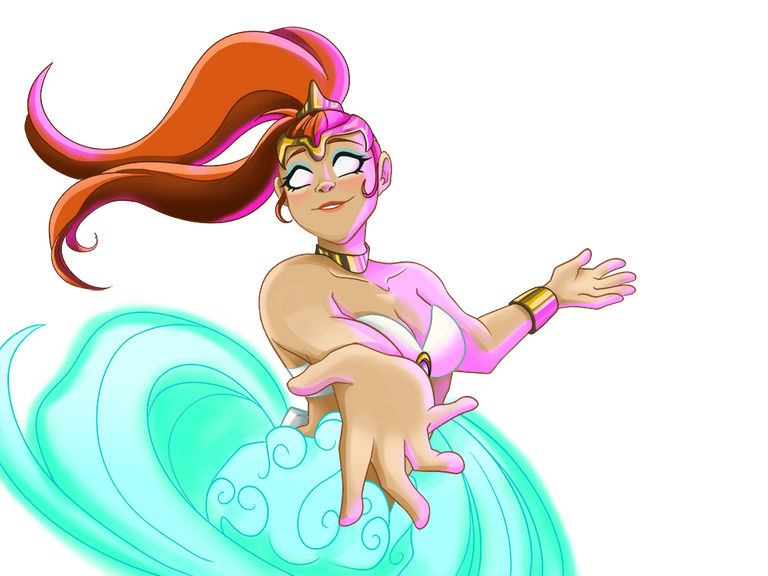 ---
Thats all guys! thank you for spending time checking out my blog!
And credits to @freezetag for his dividers.
---
---