SPLINTERLANDS: SHARE YOUR BATTLE WEEKLY CHALLENGE! Angelic Mandarin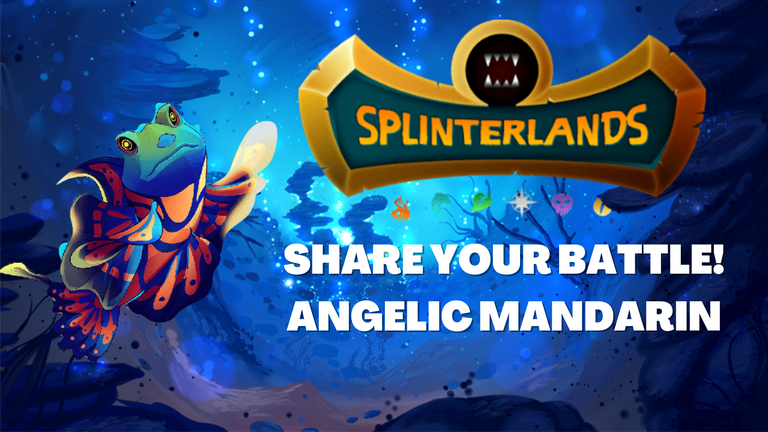 Ahoy Mateys! How's everyone? Hope all are doing well. Today I'm gonna show to all of you my Angelic Mandarin Battle. I participated on @SPLINTERLANDS "SHARE YOUR BATTLE WEEKLY CHALLENGE!" and the assigned monster card for this week is Angelic Mandarin. I'm gonna showcase what happened, how I use this card and who is Angelic Mandarin.

ANGELIC MANDARIN
A variety of the already beautiful mandarinfish, the Angelic Mandarinfish is said to be blessed by the magic of the sea. They swim in the most gorgeous of tropical waters, and live peaceful lives in harmony with all around them. It is said that the touch of an Angelic Mandarinfish has healing properties. And that if one sees an injured person in need, they will swim up and stare into your eyes. As if looking into your soul. If they deem you to be kind, they will heal your wounds.

ANGELIC MANDARIN STATS
Angelic Mandarin is 3 mana Ranged Water splinter. Angelic Mandarin is a water splinter card it is a very useful card on low mana battle especially on poison ruleset.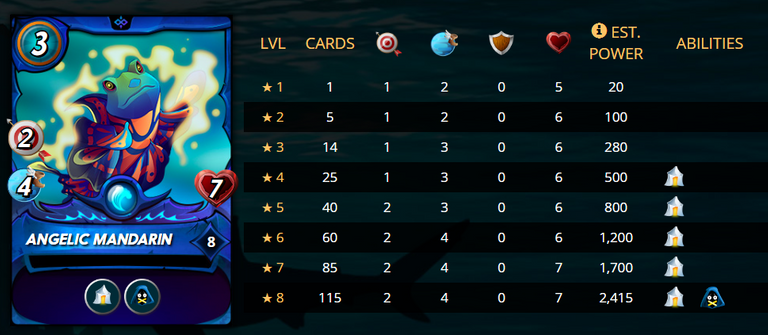 On this battle I'm gonna show I used a Level 6 Angelic Mandarin.
---


Triage - Heals the friendly back-line monster's Maxed HP that has taken the most damage.


Silence - Reduces the Magic Attack of all enemy Monsters by 1

THE RULESET AND LINEUP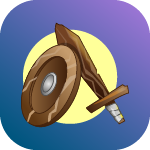 Rise of the commons - Only common and rares maybe used on the battles
15 MANA CAP BATTLE
---
![image.png](https://files.peakd.com/file/peakd-
hive/justingarcia/23tvVh3d3j9a7bB4q4smH9EswJDRgChkm68h2neKVDbFYPHVVXzEfvjbdKSNLDHWuMKPm.png)
Level 6 - KELYA FRENDUL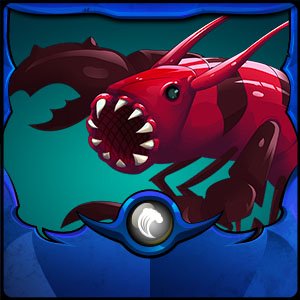 Level 8 - CRUEL SETHROPOD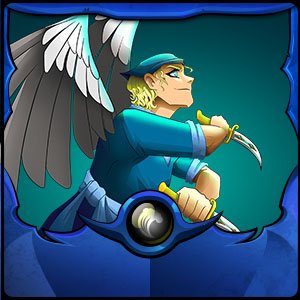 Level 8 - PELACOR BANDIT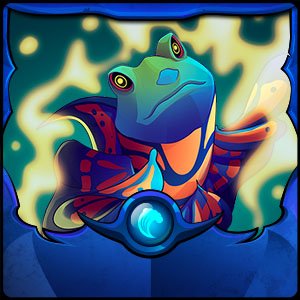 Level 6 - ANGELIC MANDARIN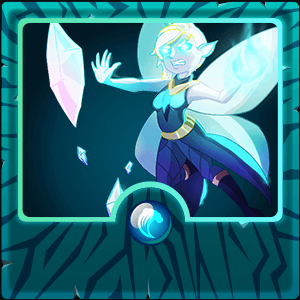 Level 6 - Ice Pixie
THE BATTLE:
BATTLE LINK : https://splinterlands.com/?p=battle&id=sl_88f15b7935513d7c6b1942c5e96dcb23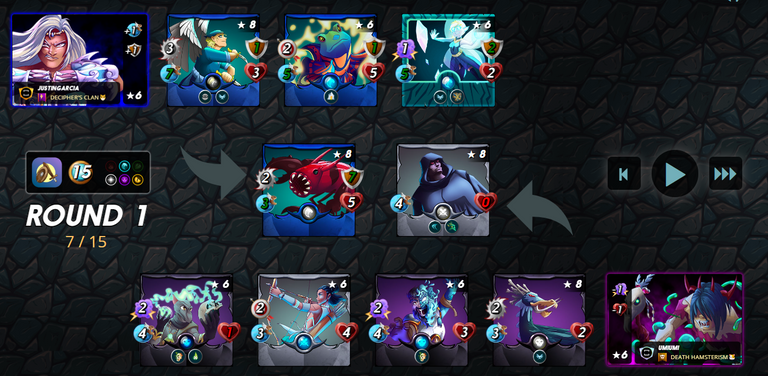 Round 1 - The situation is looking like that the enemy will burst our tank cruel sethropod
but luckily we are the first one we will attack so we can kill their meatshield chaos agent.
---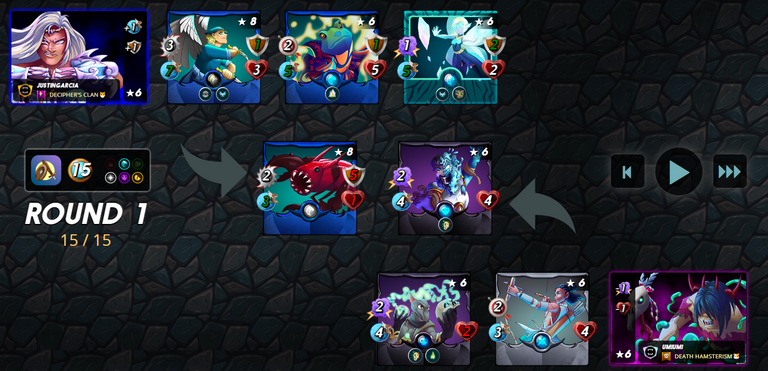 The pelacor bandit successfully eliminated the enemy's venari bonesmith and both angelic mandarin, ice pixie turned down their front line. Angelc madarin has also a good speed and decent health and attack.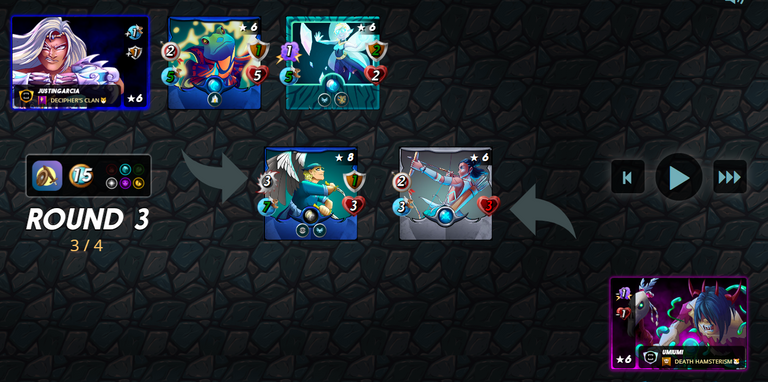 Our cruel sethropod died and the bandit killed their backline venari bonesmith before he got the first position. and now my team can easily beat them because there are no tank left.

MY PLAN AND CONCLUSION

I placed the ANGELIC MANDARIN second to the last position in a purpose that he can served as tank when cruel sethropod and pelacor bandit died. It can tank for a mean time because it has a
good Health for a 3 mana card and has a good damage.
Second scenario is to maximize ANGELIC MANDARIN Triage incase the enemy team uses a sneak.
The triage can sustain for a backline a round when the Ice pixie died. but other way around the opponent got defeated easily.
---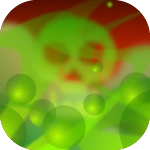 TIP: We can use triages using a poison ruleset especially on waters splinter that splinter has many triage, we should Include using angelic mandarin there because it can sustain a backline and prevent from dying.



That's all guys if you got in here thank you for reading my blog! See you again on my next blog!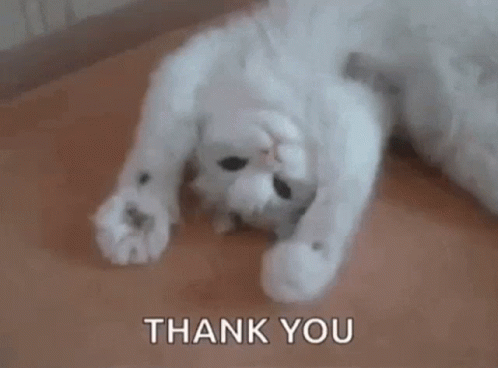 ---
---