New Reward Card
New Rare Death Splinter - Venari Bonesmith
Venari is latin word means "Hunt".
Venari Bonesmith is 4 Mana with 1 Magic Attack , 2 Speed and 3 Health.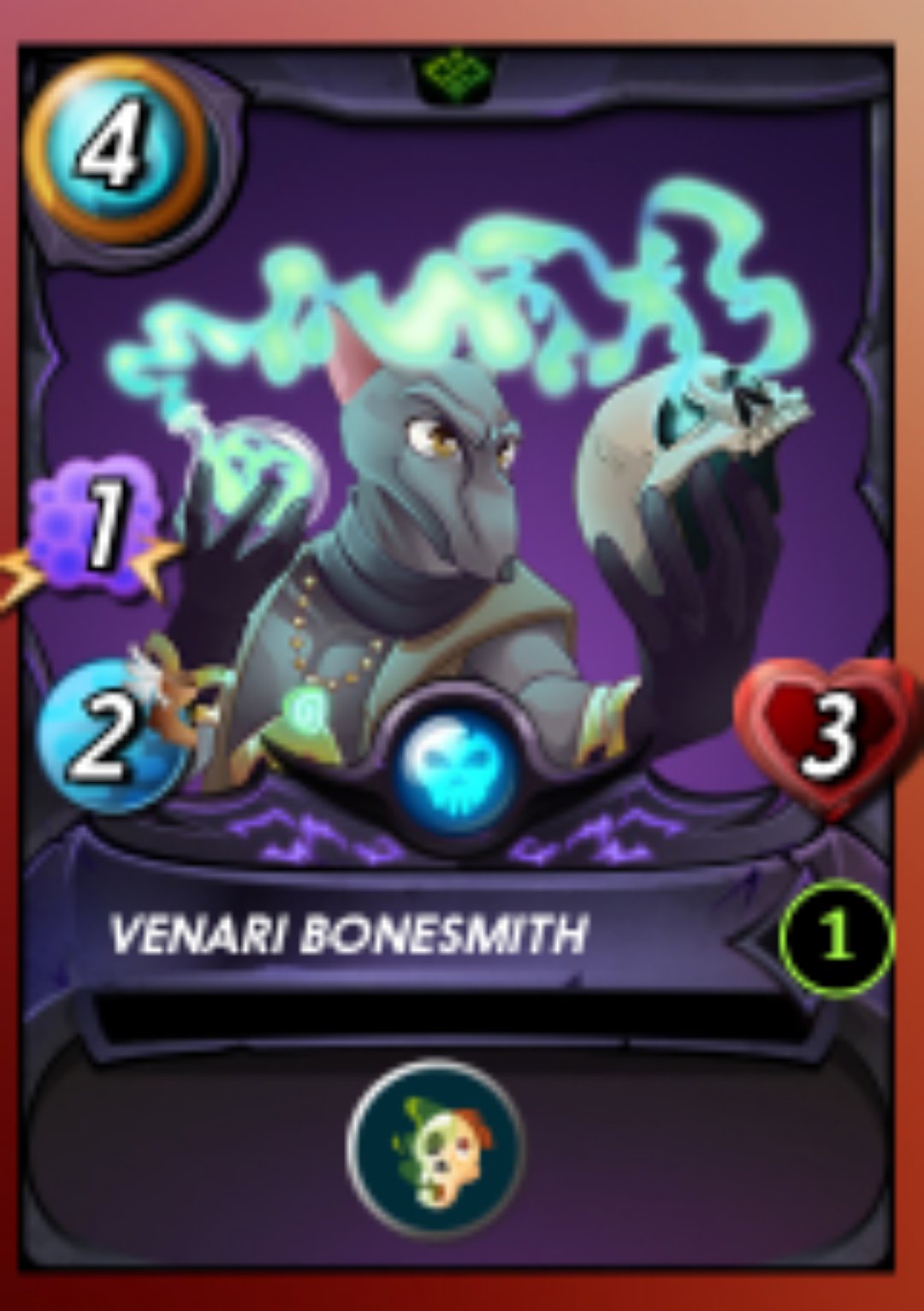 Its like Cheap "Ancient Lich" because of the life leech ability.
ABILITIES:
Level 1
LIFE LEECH - Monster's health increases each time it damages an enemy Monster's health in proportion to the damage dealt.
Level 4
POISON - Attacks have a chance to apply poison, which does automatic damage to the target at the beginning of each round after the poison is applied.
Level 8
DISPEL - When this monster hits an enemy, it clears all positive status effects on that enemy.
Thanks For Reading 😋
If Your Looking for Channel to hangout and chill come and visit Gank's Channel. He do DEC, SPS AND CARDS GIVEAWAY.
Link Below:
---
---