Easiest way to earn Splinterlands SPS airdrops !
Hello everyone ,
In this blog we will talk about one of the most famous blockhain game Splinterlands. While the game has changed the life of people who were the early adopters of it there is still something a new comer can do in the game and we will just discuss that.
There is a 365 days airdrop giveaway currently going on in the game. In this airdrop people who are eligible gets SPS token on a daily bases based on the amount of resources they hold within in the game.
By referring to the resources i mean the number of cards , in game currencies like dec or spt , card packs , etc.
So a new comer don't have any cards or in game currencies or anything else related to the game but here is still a way by which you can start earning sps airdrops with very small investment.
So for different cards you get different airdrop points but we don't have to do anything with the cards , we will be focusing on the dec tokens. One dec token gives you one airdrop point and 10000 airdrop points will give you 1 SPS approx per day.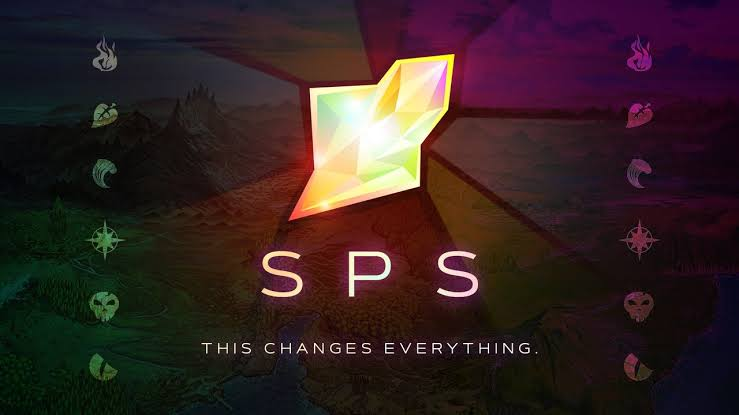 So that means if you can buy 10000 dec tokens you will start earning a SPS token daily according to the current calculation i have done. It might change a bit but you will be earning 1 SPS approx anyways.
So currently for about less then $50 you can buy 10000 dec tokens and then you will earn $0.2 per day as that is the price of one sps currently. $6 in a month and if SPS price goes up you will earn more and more.
So if you are interested in Splinterlands but don't want to play the game then this small investment might be a good way to enter into the game and start earning something by just holding few tokens.
That's all for this blog , i will be back with more interesting topics soon.
Thank you
---
---