Splinterlands – Where to next?
About a week ago Splinterlands came with its next update about Chaos legion which is their new line of cards. After the Alpha, Beta, Dice and Untamed packs now Chaos legion will be the next line of cards including details on how to buy them
What will these new updates mean to me as an average player with a small stack of cards and what will be the tactic?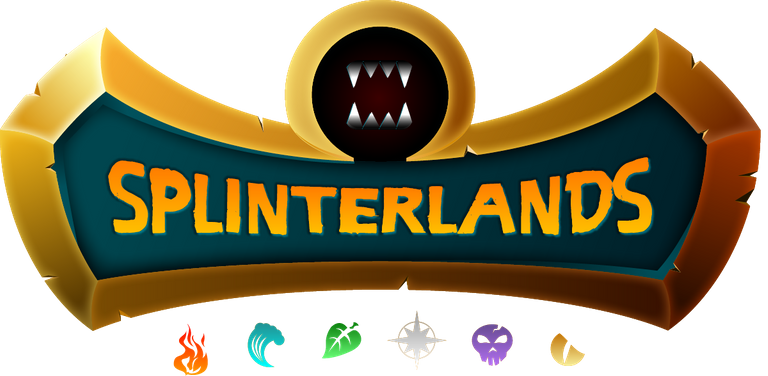 SPS
One of the changes already from a while back was the introduction of the SPS token which we all receive in a daily airdrop for holding your assets. It will be used for governance later on, but now also the staking of the SPS token finally has use case. Buying Chaos legion packs will be possible with credits. You know, the golden thing on top of your screen which no one ever uses. But now these packs will be only available with these credits, and you can buy your credits with DEC and SPS as well as other cryptos.
Perfect you think. Buying packs with SPS which you receive for free daily. Win win I would say, buying packs with free money. I get a couple of them and have around 2500 SPS, so I thought it would be some good shopping time for me.
But then came the big buttttttt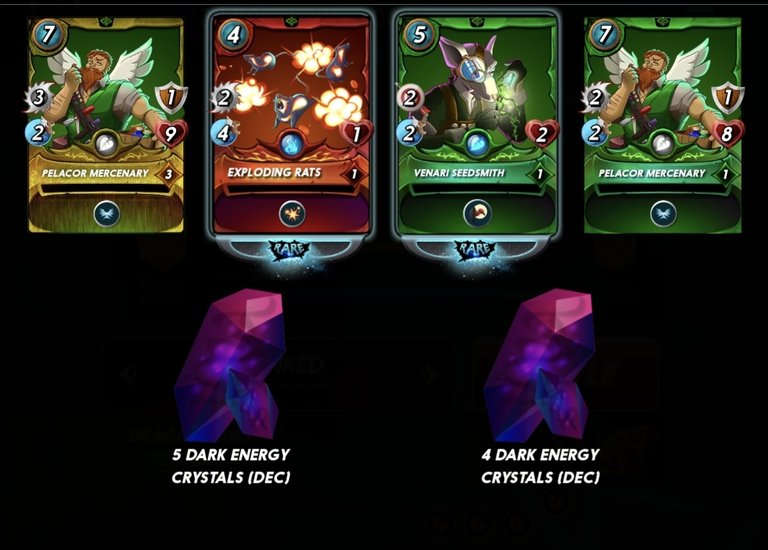 I still get nice daily rewards with my quests. Always still worth it, although a bit lower in price now
So a Chaos pack will cost $4 which is more expensive than the previous packs, but since the game went up so much in popularity, it seems reasonable before everything sell out in a heartbeat and the market will be over flooded. To buy a pack you will also need to pay with a different currency called VOUCHER. VOUCHER will received with having your SPS staked.
Crap there goes my idea of buying tons of packs with liquid SPS, because I need to stake them to receive VOUCHER. Annoying, which means this is brilliant market move actually. Reason for people to stake and not to sell, and there you have it.
You will receive VOUCHER on the daily and I am curious how much I will receiving. A sure thing is that with my 220K DEC power and the SPS that comes from that, no way I will be having enough VOUCHER for my planned 100 packs, which is kind of a bummer.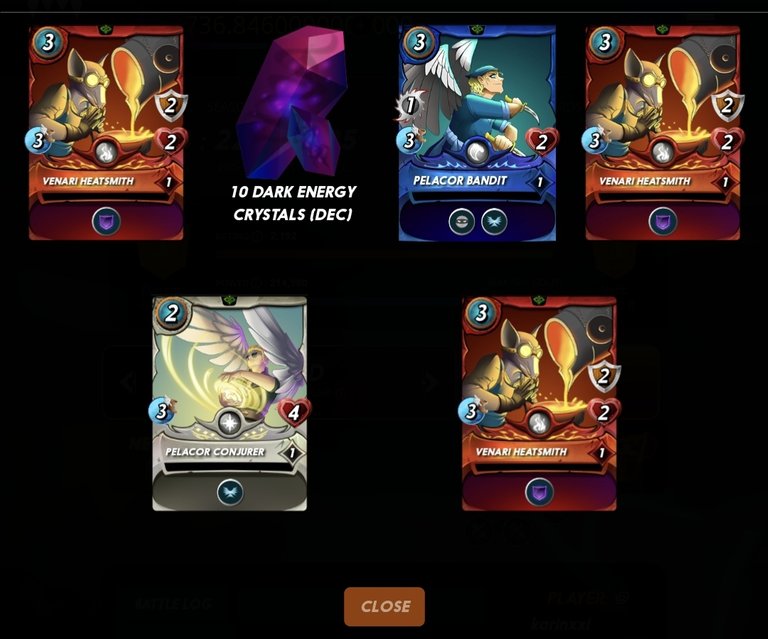 Not every draw of dailies is that nice. Can't have it all
So what then?
Good question. Of course there was also a big land sale a while back which still has no use case as yet. Also what you see in the brawl as well as with the land expansion is that Splinterlands is not really the game of the small player anymore. With my 220K DEC value and my 2237 ranking points I really am not that big of a player, even though all my cards are like level 4 or so, I am one of the lower ranked players in my guild, and there for not playing and not receiving any merits for that.
Are you catching my drift? If you are in the lower levels of playing the question will rise if you will be able to keep up with the bigger boys and if that makes sense. My collection was worth around 19K in its previous all time high and now it is worth around $12K which is still a crap load of money for digital cards. But the crossroad is there of what is wisdom with my collection.
Cashing out a bit and playing with that in the bull run, or hoping that I will benefit from the fruits of the next upcoming changes. Time will soon tell what the decision will be
---
---