SPLINTERLANDS SHARE YOUR BATTLE WEEKLY CHALLENGE! (ft. DRAGONS)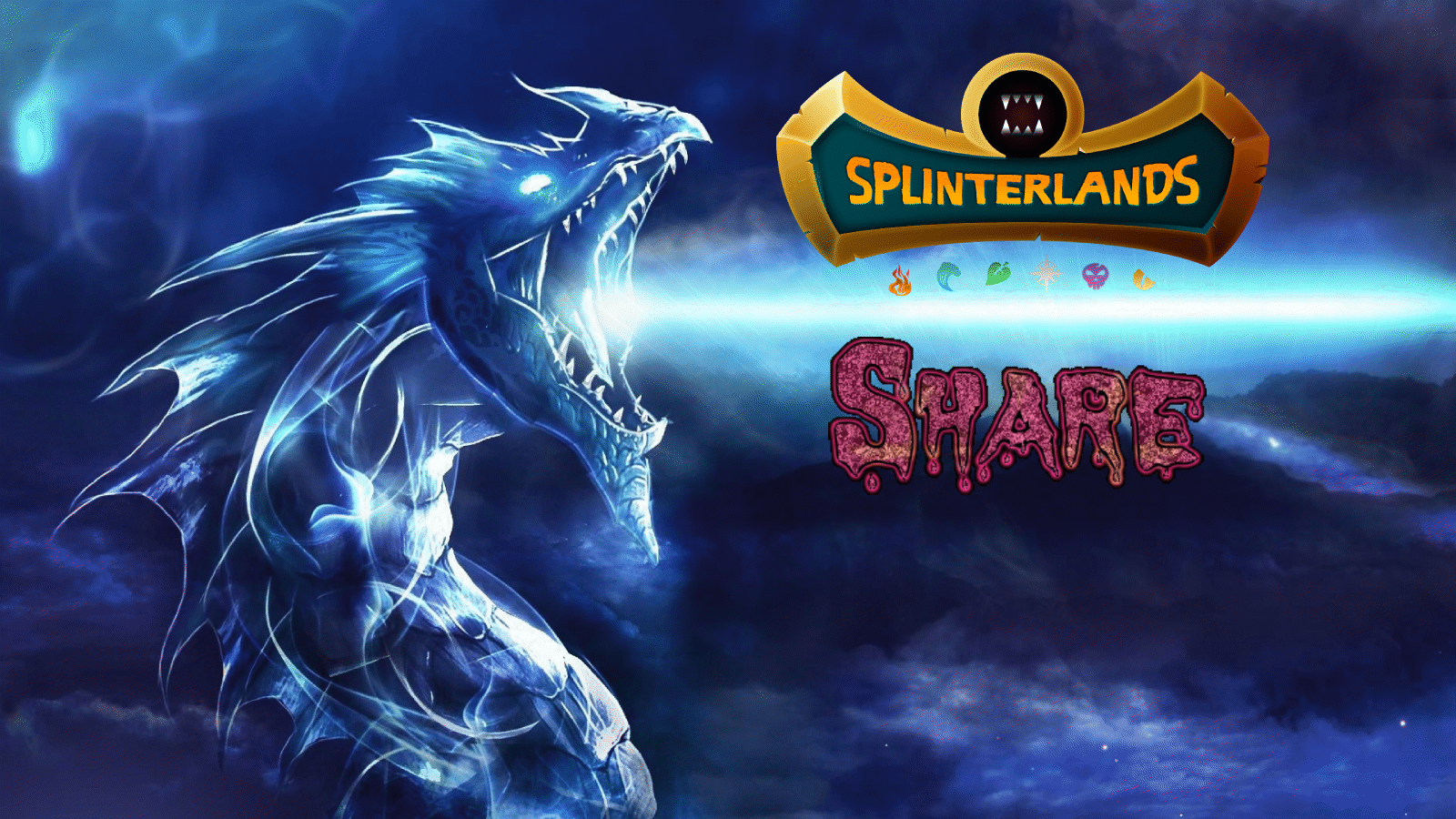 How is it going, folks? @kaylerfaye here and I hope this blog finds you well. Today's blog will be an entry to the "Share Your Battle Weekly Challenge!" brought to us by @splinterlands featuring my favorite deck, the dwellers from the land of "Draykh-Nahka" the Dragon Splinters. So why don't we double jump right in!


             The people and Dragons of Draykh-Nahka also known as the united Gloridax strongly believe in the great prophecy The Helio's Glory. It is said that after a great disaster the world would fall into darkness and that for his creations he would bathe the world in radiant light. Suppose the world became worthy once again through the guidelines outlined in the Codex. Helio would return and bring the world back to its former glory. Upon the fulfillment of Helio's Glory, all the Splinters will unite once again. That's why they want to control the Splinterlands to maintain peace and balance. The Gloridax do not directly attack other splinters and assert dominance to achieve their noble cause. However, they are ready to fight in case the balance is distorted. Their attacks are usually seen as interventions, keeping anyone splinter from rising to ultimate power.

             Through their vast networks of spies and devious battle tactics, they are known for playing both sides of the conflict. But they particularly ensure they maintain their strong alliance with the Earth & Life splinters as they possess healing and protective magics that the Gloridax lack. The Gloridax also supplies weapons, charitable aid, and relief efforts to the Water & Fire splinters. If need be, the gloridax instigate wars when a splinter gets too powerful. Drayhk-Nahka makes alliances, and then trades, funds, and equips weaker splinters to help fight stronger foes on an equal footing.


Battles Break Down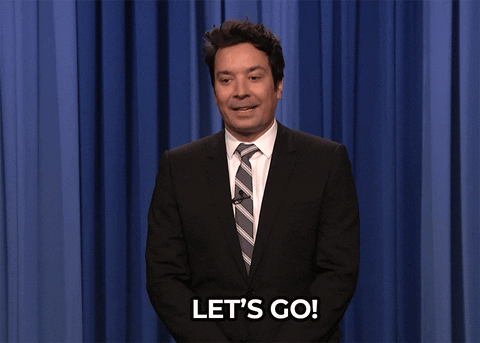 BATTLE #001
             At first glance, my opponent's team seems to be intimidating. His monsters are on Speed Steroid and landing a hit will probably be difficult. In addition, Equalizer Ruleset is in play, making it even more difficult to take them down. However, because of Chaos Dragon's Scattershot + Blast ability, I was able to chip away his backline monster's HP which led to my victory.
CLICK THE IMAGE TO WATCH THE FULL BATTLE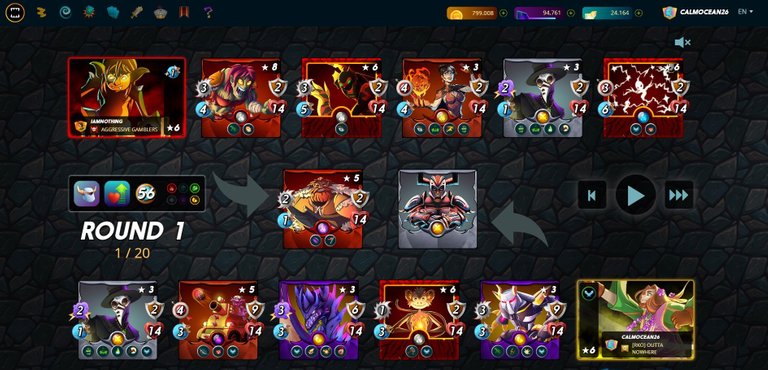 ---
BATTLE #002
             One of the dragon summoners that gives a unique ability that directly counters a ruleset to all monsters is Brighton Bloom. Providing my monsters with flying ability made them immune to earthquake damage unlike my opponent so I eventually won the match.
CLICK THE IMAGE TO WATCH THE FULL BATTLE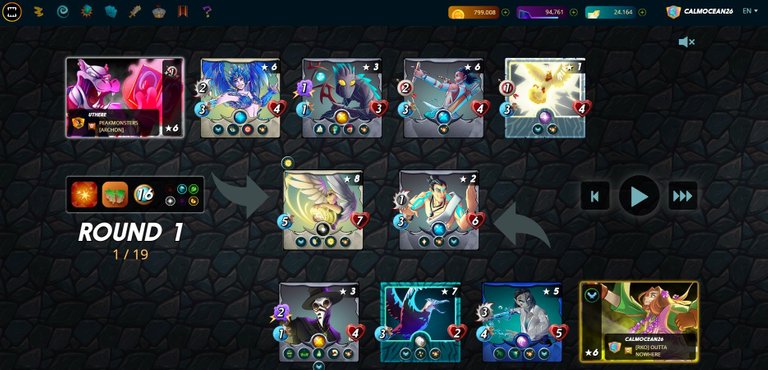 ---
BATTLE #003
             The combination of Quix's (- 1 Speed) debuff & Baakjira's Slow ability reduced my opponent's speed to 1 which allowed all of my monsters to attack 1st. Reminding me why Speed is king when it comes to turn-based battles.
CLICK THE IMAGE TO WATCH THE FULL BATTLE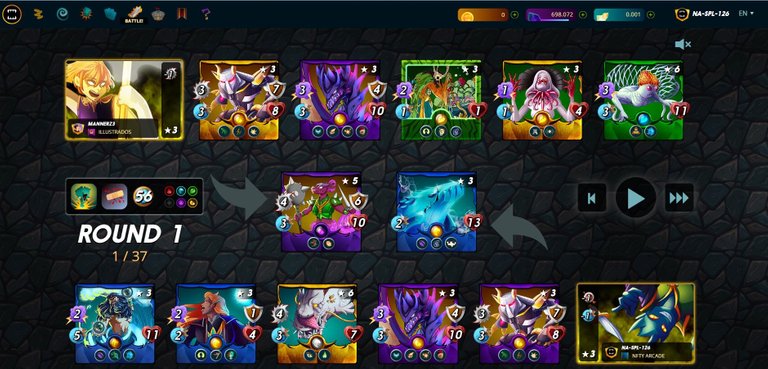 ---
BATTLE #004
             Quix + Void Dragon aced this match dodging all most all the attacks from my opponent. I'm sure my opponent got frustrated watching it.
CLICK THE IMAGE TO WATCH THE FULL BATTLE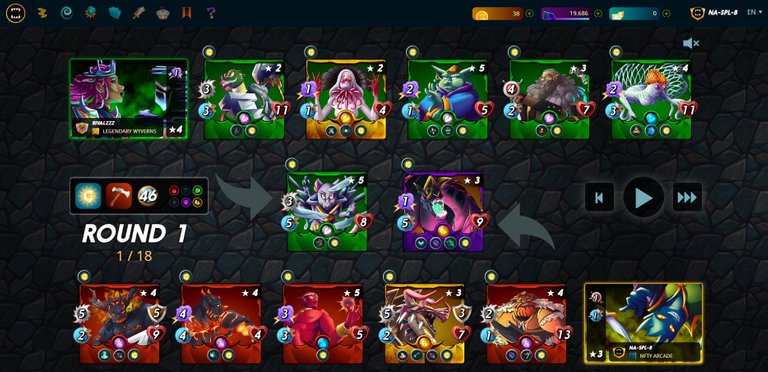 CONCLUSION
             Dragon Splinters has always been the most exciting deck for me and is easily one of my favorites to play around with since you can pair it with another splinter. I find the dragon deck to be very helpful, especially in rulesets such as; Even Stevens & Odd Ones Out where you usually have limited cards to choose from. Some of my favorite dragon cards in modern format lately are; Chaos Dragon, Dragon Jumper, Dhamphir Infiltrator, Carnage Titan & The Vigilator, so I highly suggest giving dragon cards a try.

             There you have it guys. If I missed out on something or you have some thoughts or suggestions you wanna share kindly do comment it down below or simply comment "Up" just to let me know that people read this. Also, if you find this article helpful or entertaining, a like & follow would be awesome. Upvotes will also be very much appreciated 😍😘. May God bless us all. Thank you and I'll catch you on the next one.
             Are you new to Splinterlands? You can use any of my referral links below to register for the game. I would gladly send some DEC to my referrals to help you get started.
https://splinterlands.com?ref=calmocean26
https://splinterlands.com?ref=kaylerfaye
---
---