SPLINTERLANDS SHARE YOUR BATTLE WEEKLY CHALLENGE! (ft. SOUL STRANGLER)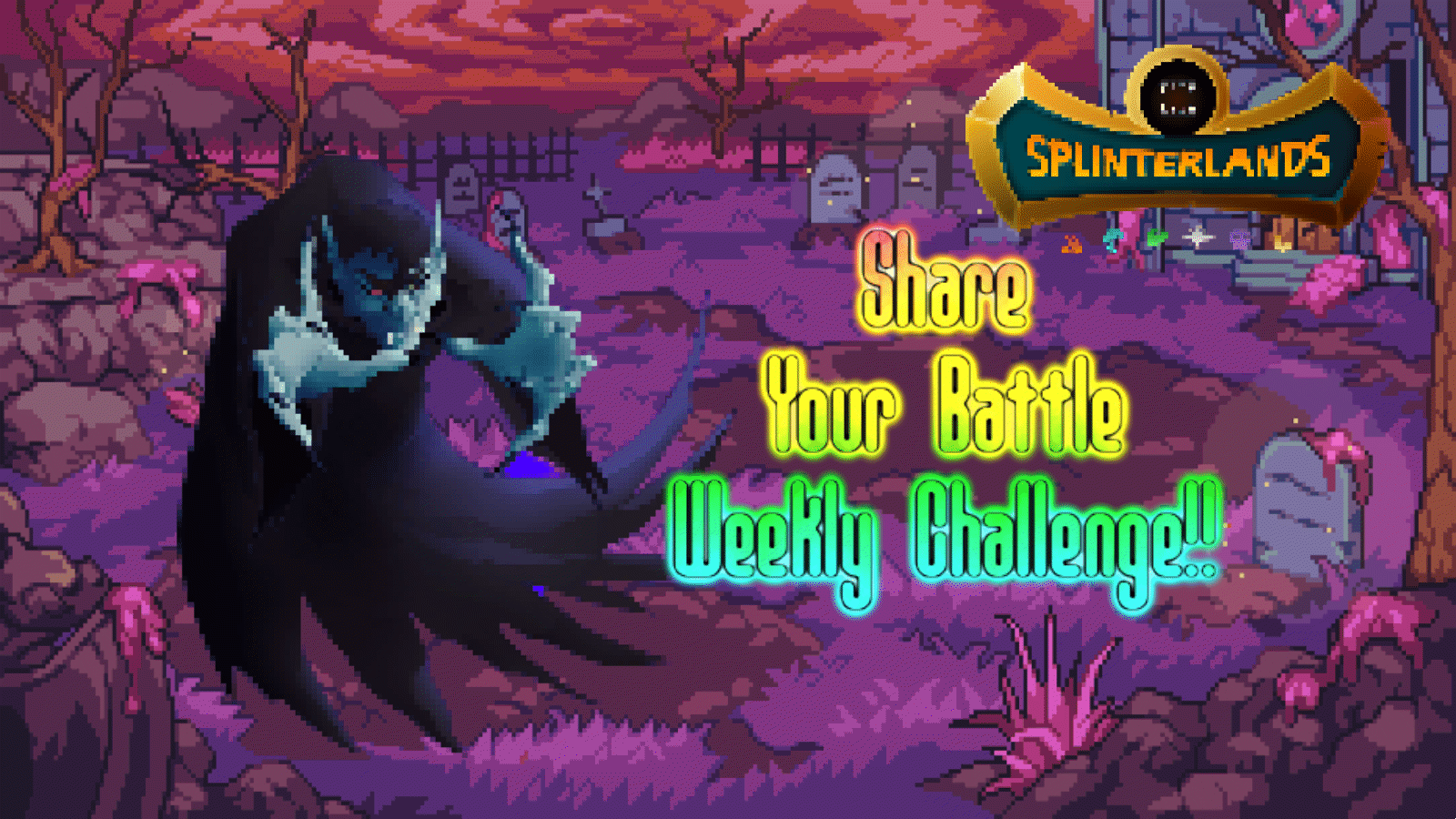 How is it going, folks? @kaylerfaye here and I hope this blog finds you well. Today's blog will be another entry to the "Share Your Battle Weekly Challenge! featuring the Soul Strangler brought to us by @splinterlands so why don't we dive right in to know more about this card let's go!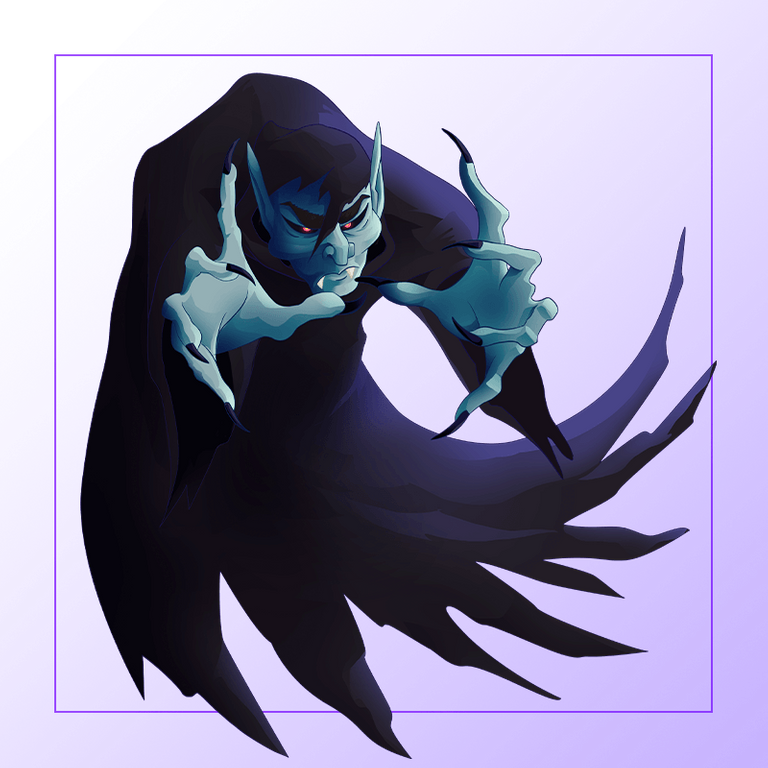 The soul strangler is a creature of nobility, of good stock and incredible wealth. They live in lavish opulence, wearing the finest attire and moving in the most sophisticated of circles, often engaging with the high born from other cities and enjoying intimate gatherings that last for days.
            However, when this vampire chooses to hunt, they take on whole new guise, almost shifting their form to become more accomplished for the chase. Pointed ears extend refining their hearing and their eyes change colour affording the ability to see in the dark – their preferred time to hunt. Long fangs grow from their mouth and vicious talons sprout from their fingers. But what you can't see in either form is the power they hold within their mind, an ability to attack at a spiritual level when they eventually find their adversary, squeezing the very life from them; a ranged attack that if not avoided, will have devastating consequences.
---

             Soul Strangler is a 3-mana card that was added to the Death deck after the release of Chaos Legion Edition. It has decent stats at level 1 having 2 Range attacks, 2 Speed, & 2 HP. But level 3 is where you want to have this card if you're playing at the lower league because it gets an extra range attack. This card only gets better as you level it and at max level, it unlocks the poison ability along with 4 Range attack, 3 Speed & 4 HP. Now let me showcase some Soul Strangler battles.

Battles Break Down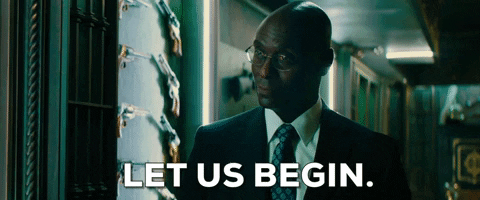 BATTLE #001
             Hitting my opponent's front tank with 3 damage early allowed my Curse Windeku to take their Cruel Sethropod down. Also because of Soul Strangler's 3 HP, it managed to soak up damage from my opponent's sneak attack protecting my midline monsters which win me the match.
CLICK THE IMAGE TO WATCH THE FULL BATTLE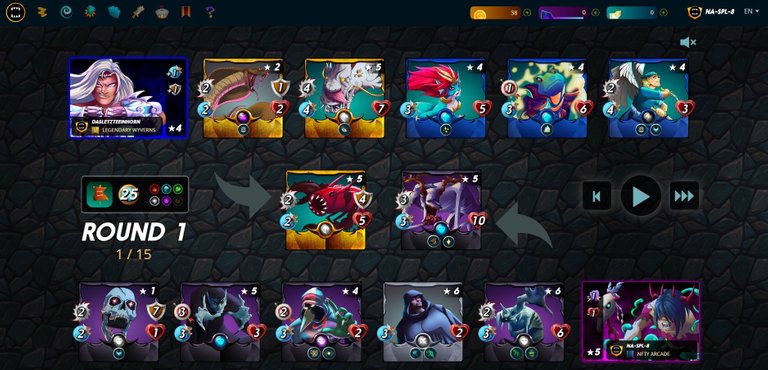 ---
BATTLE #002
             Because of its 3 speed, Soul Strangler rarely miss its target. My opponent's Regal Peryton has at least a 55% dodge chance against my monsters, it even managed to dodge my Curse Windeku & Weirding Warrior's attack but that didn't seem to matter to Soul Strangler at R1/T9 & R2/T5.
CLICK THE IMAGE TO WATCH THE FULL BATTLE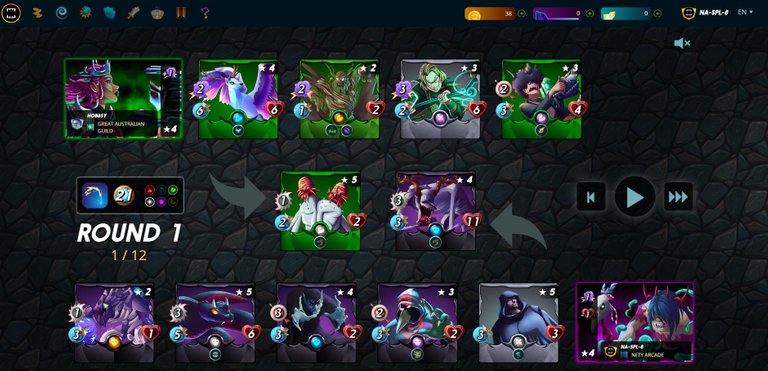 ---
BATTLE #003
             Here are some more battles where I used Soul Stranglers as a damage dealer. Soul Strangler may not be the star of these battles but it's worth sharing.
Battle 3.1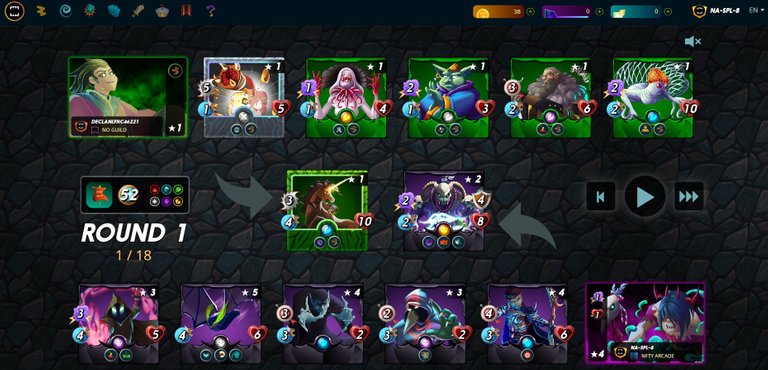 Battle 3.2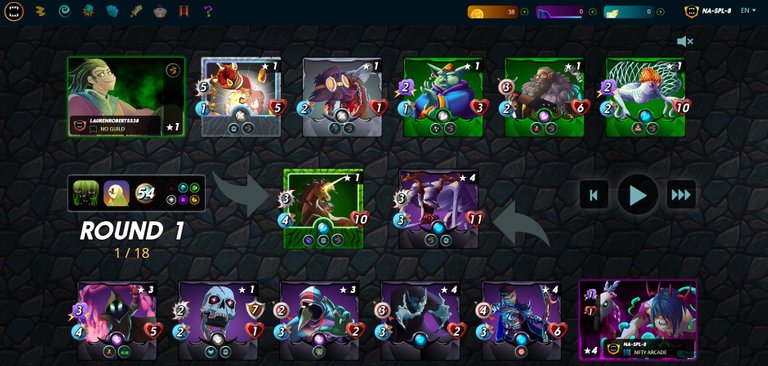 CONCLUSION
             Soul Strangler is one of the few low mana nukes available for Death deck. He can be akin to the Haunted Spider for the modern league format. For a 3-mana card, this card provides good damage and sustain which is suitable for rulesets such as; Little League , Equal Opportunity , Equalizer , Target Practice , Rise of the Commons , Keep Your Distance & Close Range. With many use cases especially in low mana battles, I highly recommend having this card.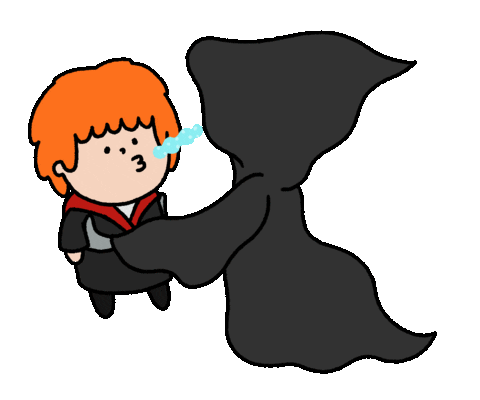 There you have it guys. If I missed out on something or you have some thoughts or suggestions you wanna share kindly do comment it down below or simply comment "Up" just to let me know that people read this. Also, if you find this article helpful or entertaining, a like & follow would be awesome. Upvotes will also be very much appreciated 😍😘. May God bless us all. Thank you and I'll catch you on the next one.
             Are you new to Splinterlands? You can use any of my referral links below to register for the game. I would gladly send some DEC to my referrals to help you get started.
https://splinterlands.com?ref=calmocean26
https://splinterlands.com?ref=kaylerfaye
---
---