SPLINTERLANDS SHARE YOUR BATTLE WEEKLY CHALLENGE! (ft. VENARI SPELLSMITH)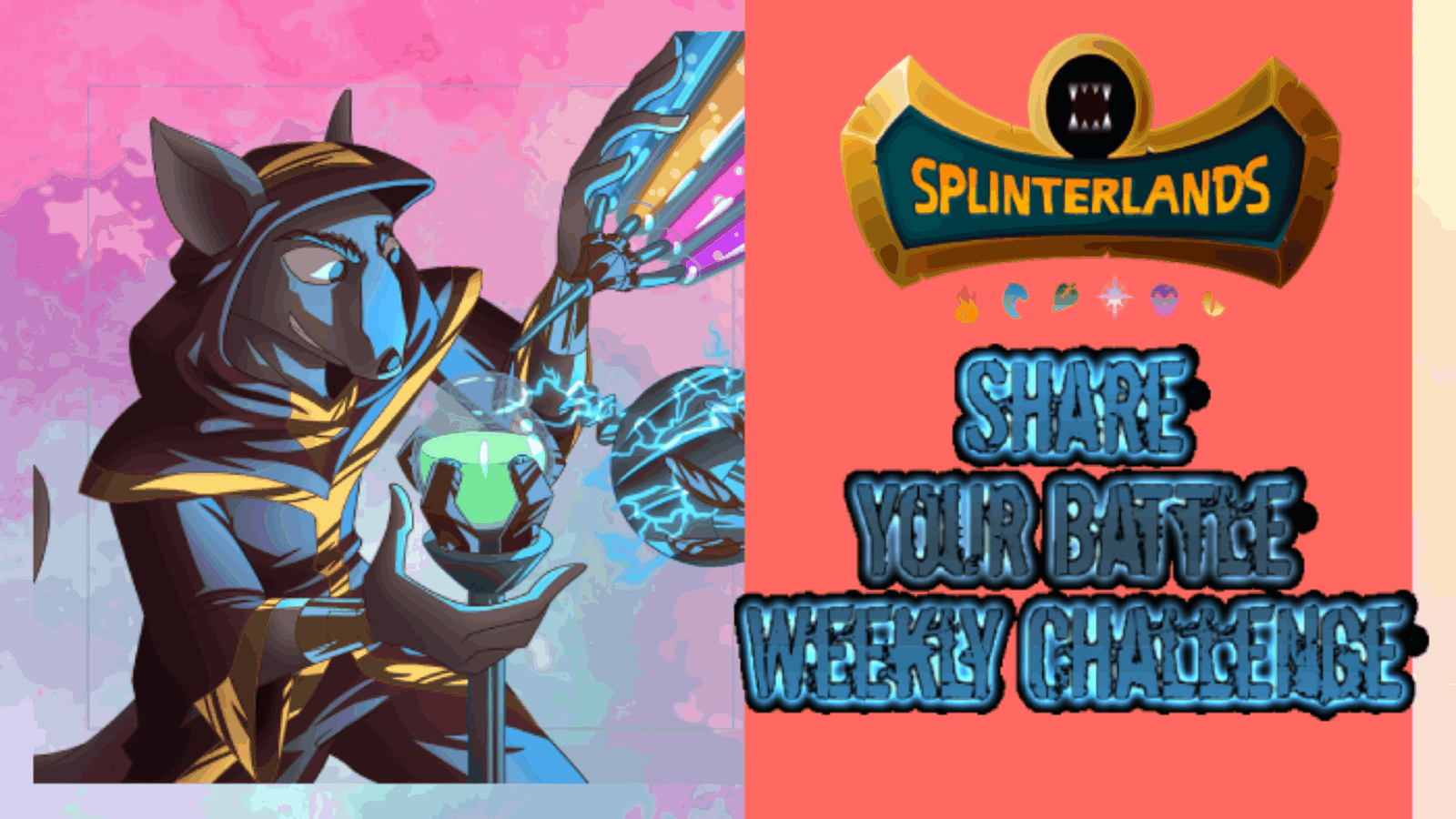 How is it going, folks? @kaylerfaye here and I hope this blog finds you well. Today's blog will be another entry to the "Share Your Battle Weekly Challenge!" featuring the Venari Spellsmith brought to us by @splinterlands so why don't we dive right in to know more about this card let's go!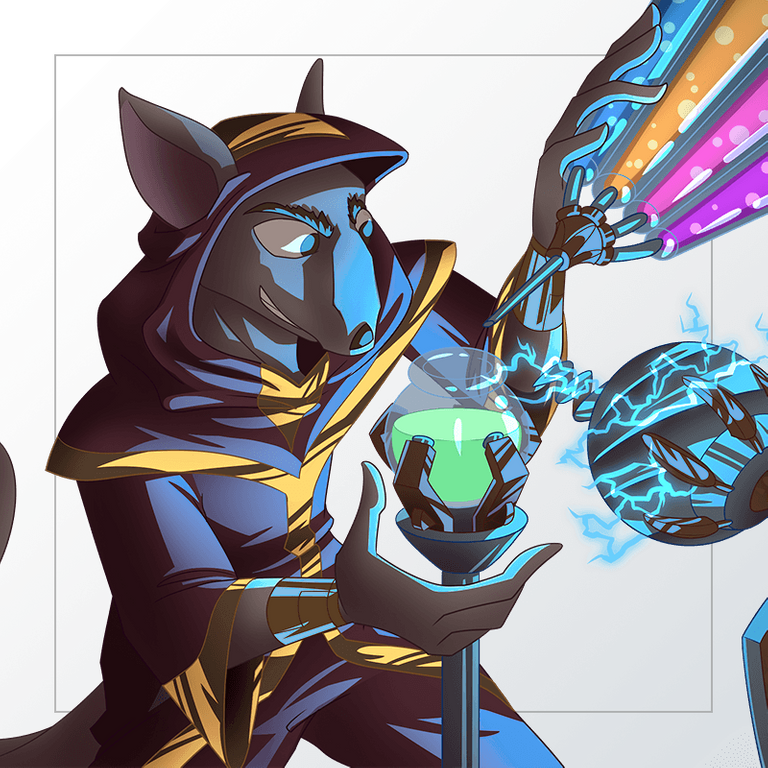 There are those who may think the Realm of Silence is a place of deep dark caverns. That could not be further from the truth. It is a region like any other in the Splinterlands that is full of homes, cities, and cultures. There are even universities that specialize in the study of magic, music, and geography. One such underground species that excels in academia are the Venari. They created the Institute of Application which acts as a study center for spells and tinkering. Those who wish to become fluent in spellcasting train to become Spellsmiths: masters of creating and using spells. It is through this knowledge they research and experiment with magic in order to unlock new ways to harness mana and the elemental forces. A Venari Spellsmith is so dedicated to the art of spellcasting that magic itself became a part of them. While they themselves can manipulate magic to damage foes, magic burns through their veins. Upon death, the radiating Mana explodes from their bodies, harming everyone around the Venari.
---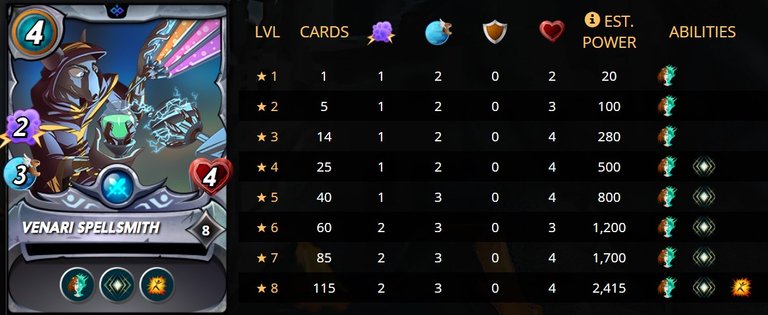 Venari Spellsmith is one of the Neutral card that was added to the game after the Chaos Legion update. At level 1 you get 1 Magic damage, 2 speed, and 2 HP plus the ability Dispel which clears all buffs on the target card. Those stats are pretty decent for a 4-mana neutral card. Level 4 unlocks a new ability Amplify which increases Magic Reflect , Return Fire , and Thorns damage to all enemy monsters by 1. At max level you get the Redemption ability that deals 1 damage to all enemy monsters if Venari Spellsmith dies.
---

Battles Break Down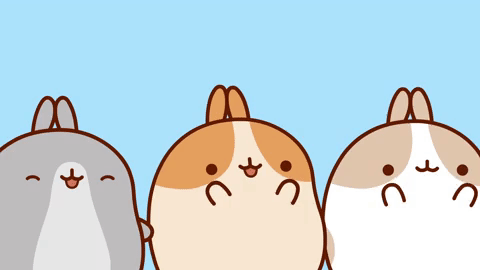 Apologies if I only have two battles to share this time. The link I saved on my notepad got corrupted and these two battles are the only one I was able to recover from my match history. But I'm sure that it is sufficient enough to prove the point.
BATTLE #001
             The death splinter is considered one of the weaker deck in-game as they seem to lack explosive damage. But in this match, Venari Spellsmith amplified the Magic Reflect damage that Summoner Owster Rotwell provided to my team which works perfectly against my opponent's heavy magic team.
CLICK THE IMAGE TO WATCH THE FULL BATTLE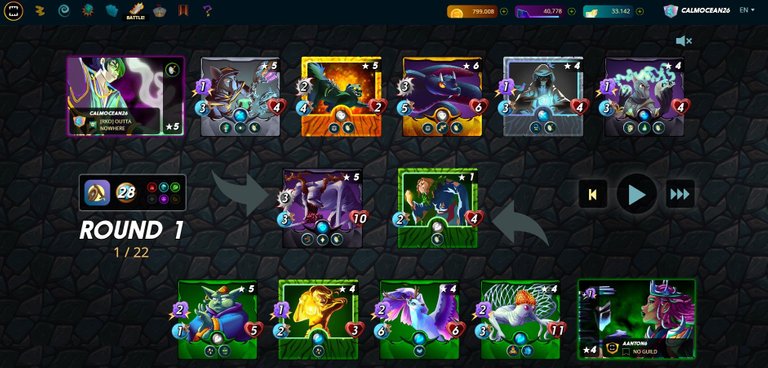 ---
BATTLE #002
             The same principle applies as above applies to this match but instead of Magic Reflect, Venari Spellsmith help amplified the Thorns damage my opponent receive to 3 killing his melee monsters which were affected by the Super Sneak Ruleset. Venari Spellsmith also dispelled Demented Shark's Inspire buff on itself.
CLICK THE IMAGE TO WATCH THE FULL BATTLE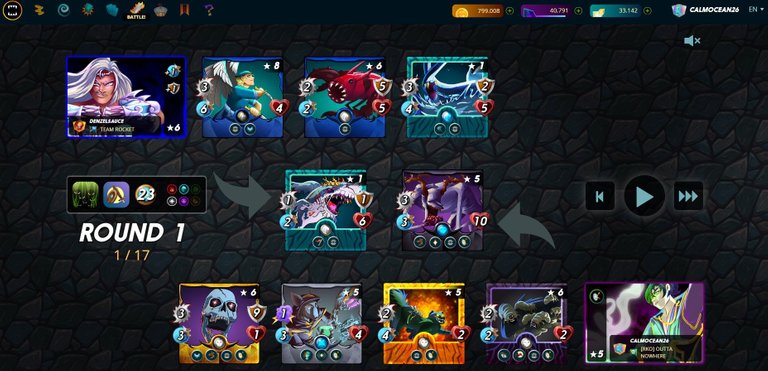 CONCLUSION
             I thought of Venari Spellsmith as a filler card before but I changed my mind. While that may be true in the lower leagues, unlocking the Amplify ability gives this card a significant boost in terms of its use cases. In Splinterlands you'll need to utilize every advantage you can get. Those small increases in the damage you can inflict or to dispel the opponent's buff which Venari Spellsmith provides are helpful especially for the death deck which mostly relies on utility to win. Venari Spellsmith is relatively cheap too so it won't hurt your wallet to add it to your collection considering the utility boost it can provide your deck.

             There you have it guys, my entry this week is a lil shorter than usual but I'll make it up to you on the next week's challenge. Nevertheless, I still hope you enjoy my content. If I missed out on something or you have some thoughts or suggestions you wanna share kindly do comment it down below or simply comment "Up" just to let me know that people read this. Also, if you find this article helpful or entertaining, a like & follow would be awesome. Upvotes will also be very much appreciated 😍😘. May God bless us all. Thank you and I'll catch you on the next one.
             Are you new to Splinterlands? You can use any of my referral links below to register for the game. I would gladly send some DEC to my referrals to help you get started.
https://splinterlands.com?ref=calmocean26
https://splinterlands.com?ref=kaylerfaye
---
---