PIZZA 1: The Stuffed Crust - Guild Update, Member Requirements, and Brawl Breakdown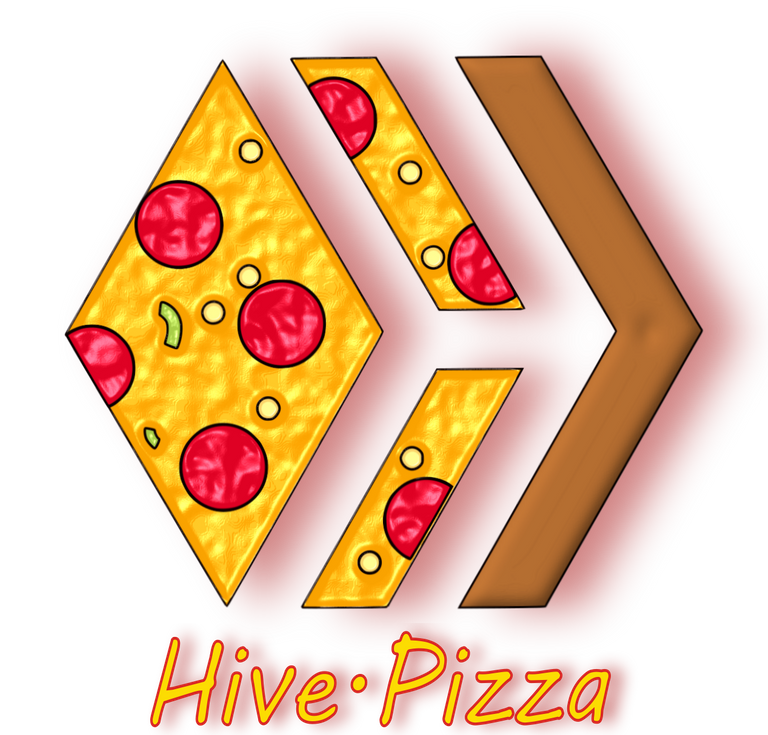 Hello beautiful humans of PIZZA 1: The Stuffed Crust!!
Another brawl is about to start, and it's time that we re-iterate the guild rules, requirements, and plan - for all of us, and for the clarity of new members coming up from PIZZA 2: The Deep Dish.
Expect these things to change a little bit as we go, as we're all figuring this out together. Please feel free to leave comments below, or in the Guild-Hall on Discord, or via DM to the guild leadership.
Guild Leadership: @fireGuardian, @torrey.blog, and me: @kennysgaminglife

Guild Updates
As you all know, we had a bit of a rough time with our last brawl, but we still managed to lock in Top 3 - something I am pretty sure we've done every single brawl since July (I could be wrong there)
The guild that really crushed us, the Immortal Gods 5 were definitely good... but the big thing they had over us was a level 3 Barracks, allowing them to ban Yodin Zaku from their enemies' teams - in home matches...
Well, that 3rd place ending got us enough crowns to level our Barracks up to 3 as well now! I've set our banned card to Yodin Zaku as well, as the top 2 choices seem like they would be him or the Scarred Llama Mage - and the Llama is (imho) much easier to deal with.
Current Building Levels
Hall - lvl 6 - 40k/250k DEC
Lodge - lvl 6 - Have to level the Hall
Arena - lvl 2 - 2.1k/30k DEC - Waiting until we level our Barracks & Collections more
Barracks - lvl 3 - 700/50k DEC
Store - lvl 3 - 1k/50k DEC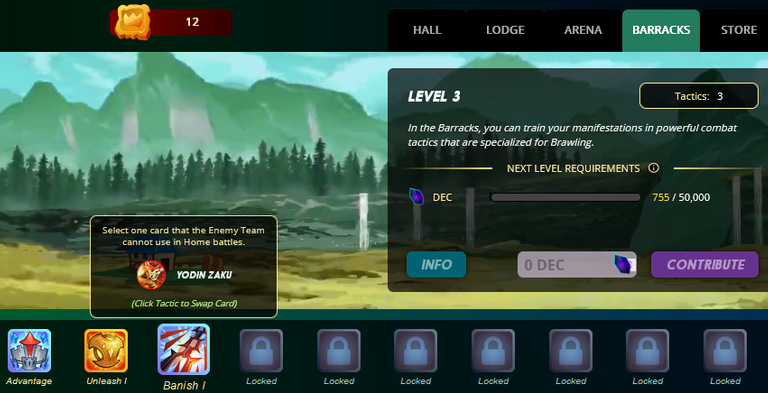 Building Donation Priority:
At the moment, we are holding off on leveling our Arena, which would move us up to the next tier of brawls, until we as a Guild feel more ready for it. That would face us off against the top 30 guilds, and they have WAY more invested in their decks and guilds than we can compete with right now.
Hopefully getting more and more coordinated as a guild, along with the release of Chaos Legion, the creation of Modern and Wild formats, more gladiator cards, and grinding away at these crowns to level up our buildings, will get us there soon. (Maybe by the end of the year?)
So, in terms of where to donate now... We need to level both the Barracks to maximize our brawl ferocity (next upgrade is +1 mana in all home battles), and the Store to get more Merits (meaning more Gladiators), as well as ultimately getting to the Gladius Stones (which double your chance of a Legendary/Gold Foil from Gladius Cases.)
Finally, we do of course want to continue leveling up our Guild Hall, which will allow us to further level the Lodge, and everything else, as well as opening slots for more members. Unfortunately, with the current price of DEC, we're something like $3,000 worth of DEC away from that one.

Rules & Requirements
Basic Guild Member Requirements
You must be active on discord AND/OR have at least 20 PIZZA staked
You must do at least 5 of your dailies quests weekly
You must donate at least 25 DEC weekly to the building we are upgrading
About the donations, Sundays will be the deadline for it
New Brawl Rules
Guild leaders will set all the fray slots, based on who the spreadsheet says is next. Please do not enter yourself in a fray.
Fray positions will be held by win/loss rates. If you lose more then you win, you will give up your fray and enter the line to get it back
If you enter a fray and don't enter any team, on the first time you will go to the end of the line, if you do it again you will be demoted to PIZZA 2
We have 15 members and 10 frays (not counting GF-only), so we need to give everybody a shot.
If you are in a fray for 3 or more consecutive brawls, you may be asked to give up the space for another active member who has been waiting for a fray (the better W:L record we all have, the more often this will happen.)
It's not mandatory to participate in the brawls. You can take week(s) off whenever you need, and you can choose which fray line you want to enter.
Let us know if you will be unavailable for brawls, so that you can be moved out of the next-in-line position.

Current Brawl Lineup
Here is the lineup for this week's brawl, which will be ending on Friday, October 15th. The number next to everyone's name is how many brawls in a row this will make for them. Even if you get a positive W:L ratio, we will have you rotate out and give someone else your slot after 2 brawls - if there is someone waiting in line for your fray.

To be clear, this means that someone who is currently in line, and didn't brawl last time (that's you in this case @nyxlabs), can technically request to bump someone in a fray with 3 or higher after their name, even if it's not the one that you're already in line for - assuming a few things:
You can compete in that fray, meaning either:
a) You have the cards (leveled) or
b) You will rent the cards, and enter your teams in the last 24 hours of the brawl.
You didn't just get removed from a fray for a negative W/L record in the most recent brawl.
You aren't currently sitting out due to a strike.

Brawl Reports
You may remember that a while back, I invited/asked members of the guild to publish a #BrawlReport at the end of each brawl, breaking down their highs & lows, where they need help, questions they have, strategies they love, and so on.
The idea is to help us all reflect, learn, share, connect, and yes - earn some crypto. Remember to use the tags #hivepizza & #brawlreport for these posts, so that they are compiled with the rest.
Also, be sure to use these tags on all your Splinterlands posts, to earn the most tokens: #spt #oneup #leofinance #proofofbrain #battle
Since starting this initiative, members of a few other guilds have begun publishing a #BrawlReport, as well as many members of both PIZZA1 and PIZZA2. If you're looking to get some feedback from the guild, and/or get a few bucks to buy cards with, this is a great way to do so!
Here are the @Hive.Pizza Brawl Reports published so far for the last brawl:
And here are the most recent #BrawlReport posts from folks in other guilds. It's catching on a bit!

Tagging the Team
Just so that you all see this; I'm going to post a link as a Guild Announcement in-game as well.
@fireguardian
@torrey.blog
@cooperclub
@nyxlabs
@nata86
@kuzuri27
@funnel
@mcgilli
@rappinregardless
@failingforward
@sentipl
@trenloco
@pjlg
@thecryptonnecter
@thebeardflex
I'll try to keep edits to this post to a minimum, so it doesn't keep sending you notifications :-)

---
---