Sunday Cinema Reflections: Flora & Ulysses
Hello beautiful humans!
It's been quite a long time since I did an entry in my Sunday Cinema Reflections series... like, the last post I made in the series was 8 months ago today... I just noticed that right now. Odd.
I'm also quite excited for this to be the first in the series to be published to #CineTV! It's a whole community and blog platform dedicated to movies & TV - and it's got a coin of course: $CINE.
How I came to write this article is actually pretty interesting too (I think.) I was browsing around doing some #spt curation, and stumbled across this epic art post by @japex1226 called The Great Wizard Squirrel-L. I of course felt called to leave a comment about my love of squirrels, my good old Squirrel Dealer playmat, and mentioned this movie. So I decided to write it up.
---
---
Previous Episodes of Sunday Cinema Reflections
Episode 1: K-PAX
Episode 2: Snowden
Episode 3: The Peaceful Warrior
Episode 4: They Live
Episode 5: Donald Duck in Mathmagic Land
Episode 6: The Big Short
Episode 7: A Bug's Life
Episode 8: Onward
Episode 9: Real Genius
Be warned, while I do not plan to spell out the whole story of any of these movies, there will most likely be at least some spoilers in every episode.
---
---
Episode 10: Flora & Ulysses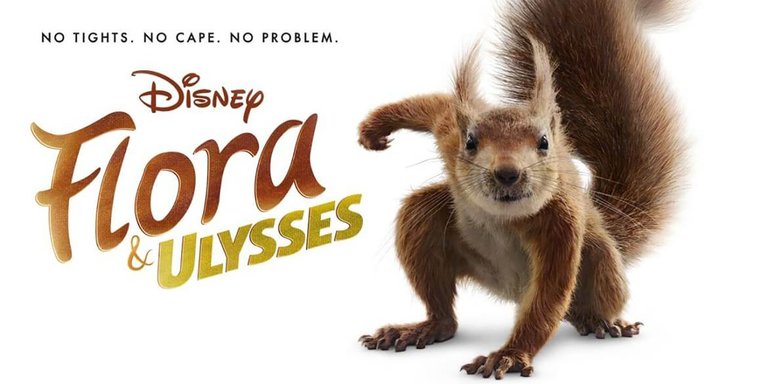 Image Source
---
---
The Movie
Flora & Ulysses is a Disney+ movie, based on a children's book by the same name, by Kate DiCamillo. Released in February of this year, this was the 2nd movie ever directed by Lena Khan, with a script by Brad Copeland (who was a producer on My Name is Earl and Arrested Development)
The movie centers around a girl, and a superhero squirrel. Now, if you had introduced it to me that way, I probably wouldn't have watched it. Instead, I found it through a list of upcoming comics-related movies... then waited and watched it when it came out.
Luckily I saw the trailer - and immediately knew I wanted to see it.
---
---
The Story
Flora, a 10 year old cynic, finds her world-view, and her world, turned upside down when she befriends a squirrel... with super powers!
Basically hijinks ensue. I really don't want to give much away, and there isn't exactly a grand, over-arching story in this one, haha. Just good clean fun.
---
---
Some Quotes
Flora: "If you're wondering how a squirrel's mouth tastes, it's exactly how you'd think. Fuzzy, damp, and slightly nutty."
~
George: "Sometimes its easier to pretend you are a superhero than to act like one."
~
: "Turns out the hardest thing about hope is watching the people who don't. And the only thing harder than that, is watching the people who once did."
~
Flora: "Even in the darkest of times, a true hero will risk everything to save the world he loves."
---
---
Why I Wanted to Share Flora & Ulysses
As I mentioned, the idea first came up because I had squirrels on the brain earlier today... but at a deeper level, I just found the movie to be inspiring, touching, absolutely hilarious, and pretty morally & ethically solid (especially for something coming out nowadays - from Disney no less.)
The way that the girl goes from full on cynic to being open to the magic of the Universe... Amazing!
It also happens to be just chock-full of great geek easter eggs and quotes.
---
---
Thanks for tuning in for another episode of Sunday Cinema Reflections, and please be sure to follow (links below) to catch the next one, plus all my other content.
---
My Social Medias
Blog (everything but gaming): https://peakd.com/@kennyskitchen
Videos (everything but gaming): https://odysee.com/@kennyskitchen:9
Blog (gaming): https://peakd.com/@kennysgaminglife
Videos (gaming): https://odysee.com/@kennysgaminglife:9
---
---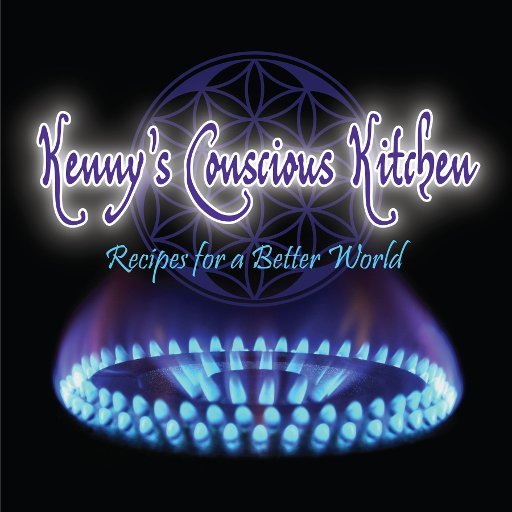 ---
---
Want to Support Me & Work Without Having to Give Me Anything?
If you're on Hive you can simply up-vote my post, and if you're watching my videos on Odysee/LBRY then I'm earning crypto every time :-) In case you're not yet, here's my referral codes for a variety of useful tools & resources. If you'd like to learn more about what they all are, check out my recent post on the topic.
| Hive | Odysee | Presearch | SimpleSwap |
| Actifit | Purse.io | Gamerhash | Splinterlands |
---
---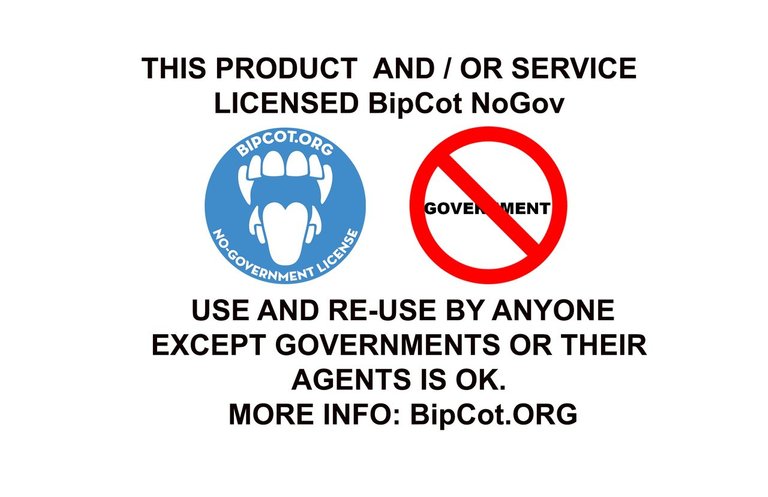 ---
---