Splinterlands Season 72 | Clean Sweep Brawl Report
Last season, I was fortunate to have once again won all of my Brawl battles! This is the second time I was able to accomplish this (see the first one here) and I'm excited as ever to share them.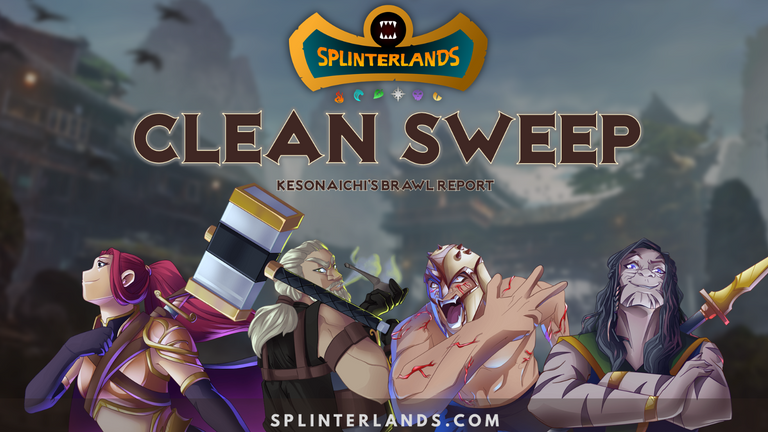 I'm always joining Chaos Legion fray, whenever possible, and this time I did join a Bronze league one, with 7 battles to fulfill. The Guild performed well as always and @manbots and myself won 7 out of 7 battles!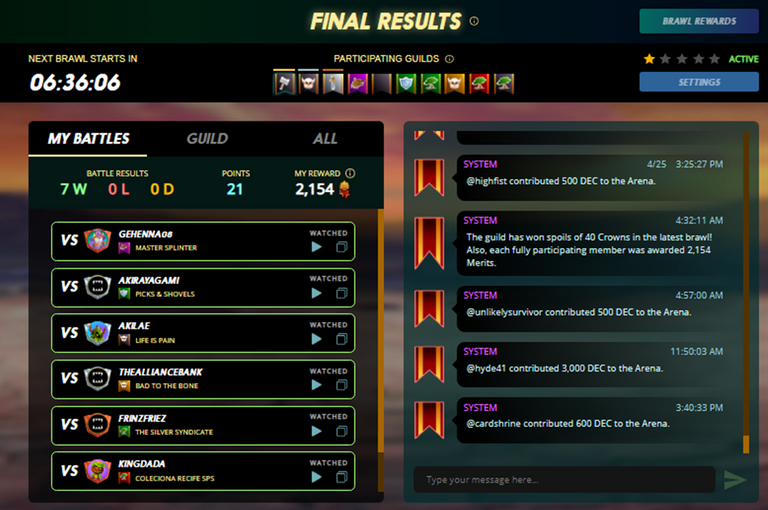 Glorious Gladius Cards

I can only use one Gladius card per battle, and I always make sure that I deploy one. Bloodlust is extremely useful and one trigger can result to a cascade of additional triggers, ensuring your victory. One particular card I always deploy is Quora Towershead.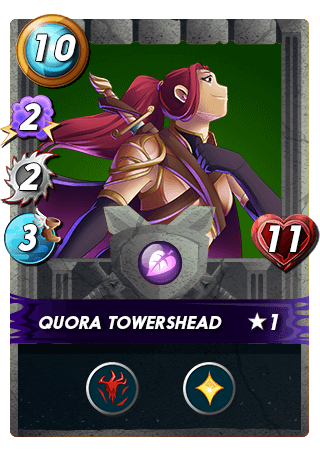 Quora has the same attributes (i.e. melee + magic damage) as Kralus, and works perfectly with Obsidian (+1 magic damage). Even for low mana matches, I make sure that I include her as her damage instantly becomes 4 magic damage (not to mention the other stats) when her Bloodlust is triggered. In this Brawl, I had her join my non-gladius monsters in 16, 21, and 25 mana matches.
---
Watch the 16-mana battle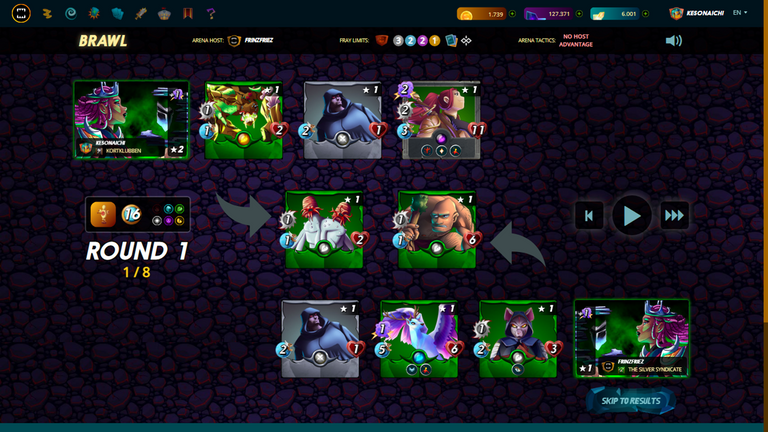 ---
Watch the 21-mana battle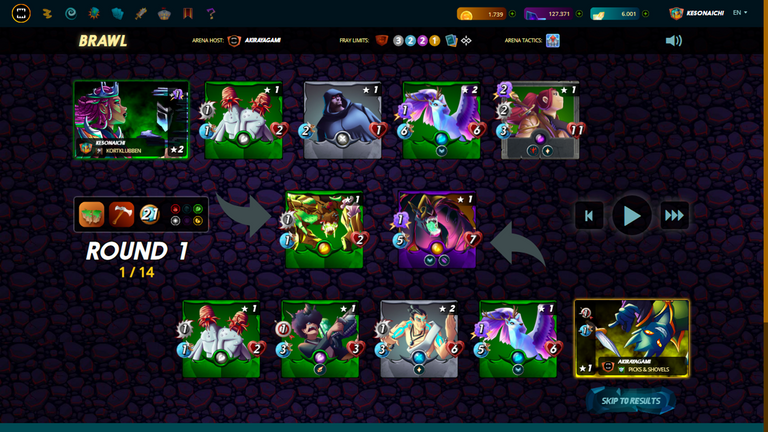 ---
Watch the 25-mana battle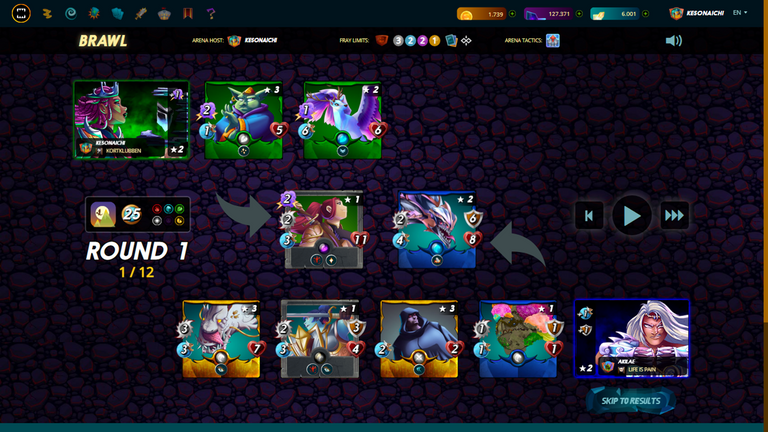 ---
When it comes to combos, the Grum and Chimney duo is amazing.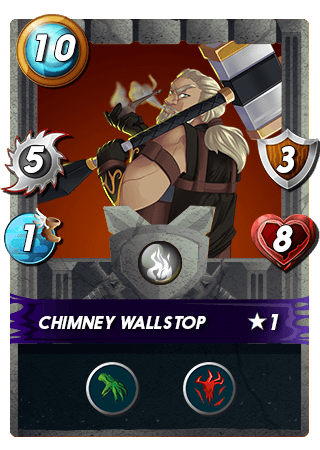 They concentrate on the enemy's tank and it's highly likely that one of them gets to trigger their Bloodlust in the first few rounds.
---
Look at this battle where we both used this combo!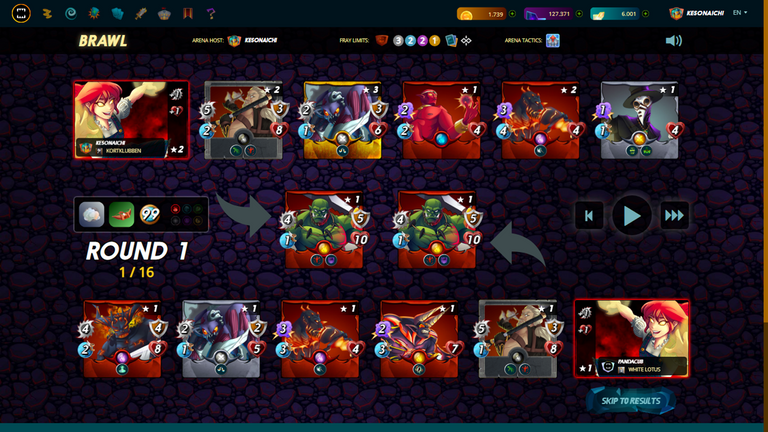 ---
Here's a battle without the combo!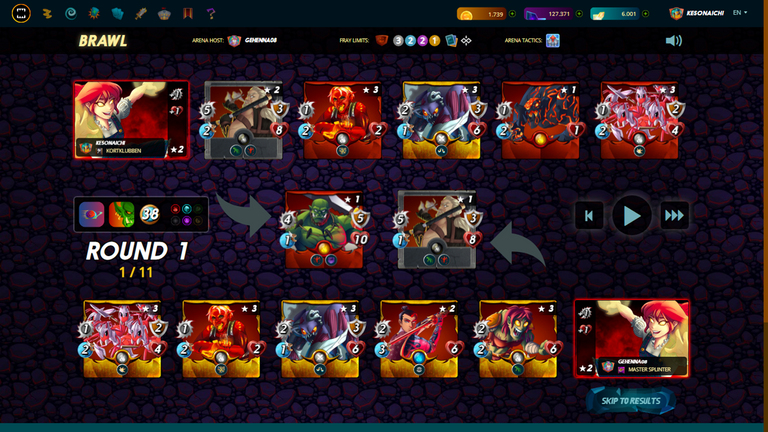 ---
This may have been my first Brawl where I used Kotriphus Bayne, as Cursed Windeku is reliable anyway.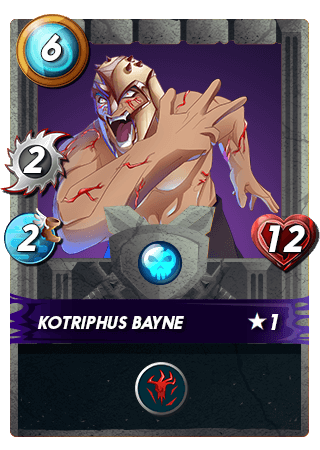 He's a tough tank at 6 mana, having 12 Health, and I was hoping he can finish what the two ranged monsters, Dhampir Stalker and Lira the Dark, heavily damaged in order to trigger his Bloodlust. Nope, not even once! But all is well!
---
Watch how my ranged monsters rampaged!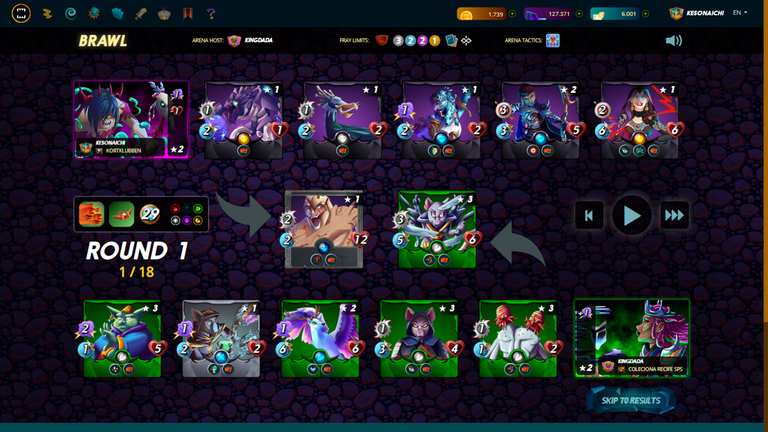 ---
Lastly is Orella Abadon, which was a filler in this low mana (15) battle.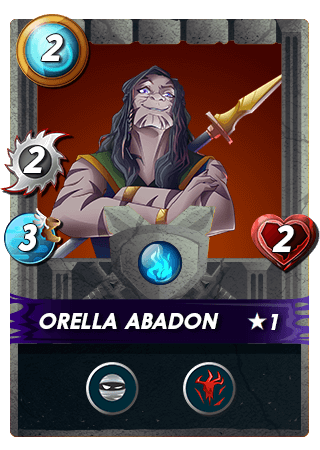 He served Forgotten One well, though, by destroying the armor of the opposing Forgotten One. It was a very close fight and I could have lost!
---
Damn that Shatter!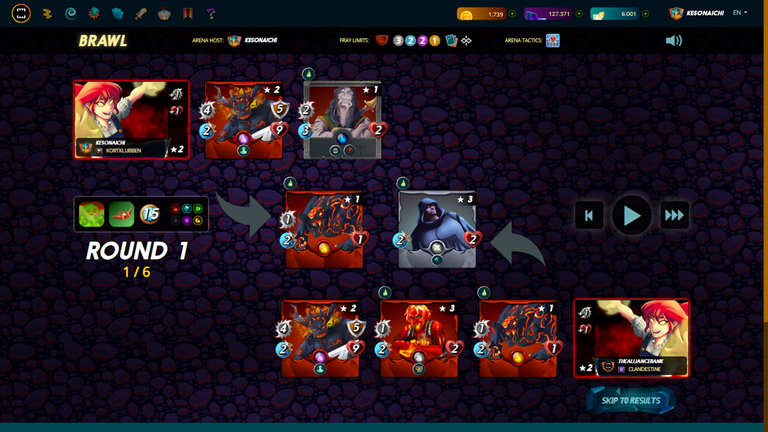 Join Splinterlands Now!
Splinterlands is a play-to-earn, trading card game in the Hive blockchain. If you're new to Splinterlands, you can find detailed explanation of the gameplay in the How to Play section of the website. Please feel free to join the game and the community using any of these links:
non-referral: https://splinterlands.com/
referral link: https://splinterlands.com?ref=kesonaichi
---
---