Splinterlands Chaos Legion Packs - (and why my investment goals went all to hell!)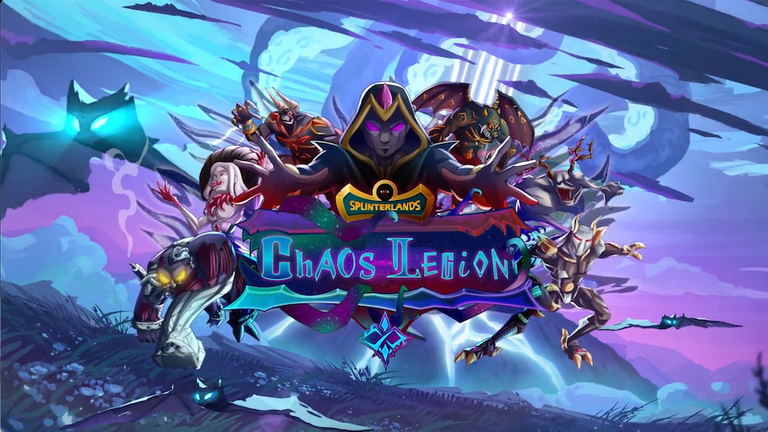 Photo Source
So the Chaos packs have arrived and can be opened. I have managed so far to avail myself of opening 15 packs and have pulled several real good cards. I'm very pleased with the new cards but that is not the purpose of this article.
You see, while I'm not new to crypto, I have not been in the Hive system for a year yet (it will be one year on March 30, 2022). Also, I am a late comer to Splinterlands, finally starting to play about five months ago. Yes, I'm loving the game and am learning how to better my play daily, but this too is not the purpose of this article.
I'm financially comfortable, but being retired am, by no means, rich. Right now I am only accumulating just under 4 SPS per day and 0.341 Vouchers per day from the airdrop. Nope, not setting the world on fire there, but it is what it is and is better than nothing.
To accumulate enough SPS (to convert to credits) and 1 Voucher to buy one measly Chaos pack takes three days savings for me right now. So without redirecting assets away from my planned investment strategy with goals set for the end of the year, I've decided to put the prior strategy on hold until after I get my fill of Chaos packs. So now my goal is to use the daily drops of SPS and Vouchers and add to that sufficient funds from other earnings in order to purchase one pack per day.
Please don't think I'm doing this lightly. To most of you this might sound trivial but I'm really not a big fish in the Hive ocean. However this move is a calculated one as it is my belief that Splinterlands and the Chaos Legions packs are poised for massive growth and ultimate return. A somewhat risky move by this small player, but in my opinion a risk well worth taking.
In any event, following this strategy will not bankrupt me, the only true downside is the delay in meeting my prior goals. And for so long as I don't have to touch the stash I squirreled away, when the open pack season hits, I should be able to buy the 50 packs I intended to buy without vouchers.
So good luck to you all out there. May each pack you open bring you a treasure!
---
---