Using Hive Keychain to play on Splinterlands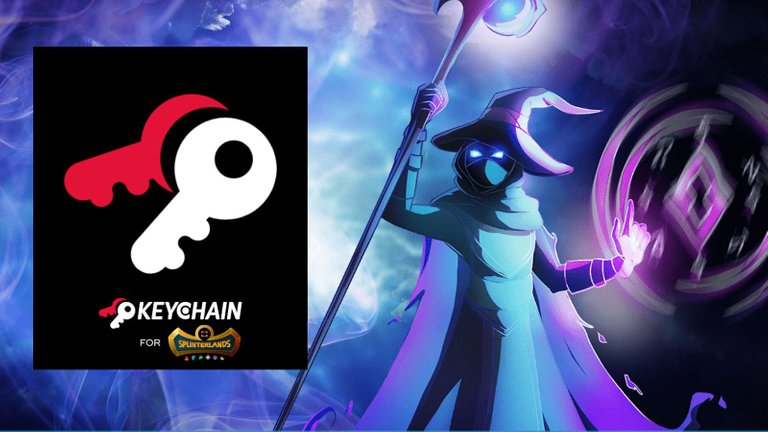 Read this post in other languages:
If you arrived here it is because you are determined to play in the smartest way in Splinterlands and the first master move is the Security of your account.
It is important to clarify that this game can generate real economic gains. For this reason the importance of your wallet is fundamental. Your Hive keys protect your account, the funds you collect in your wallet as well as your cards and other NFTs. And precisely because this information is so sensitive, if you lose them, there might be no way to recover them.
From this follows the first golden rule: you should make the best possible backup of all the keys assigned to you. We recommend you to make not only a digital backup, but a physical copy as well. You should always follow these three rules:
first: don't lose your keys!
second: don't lose your keys!
third: don't lose your keys!
Another vital recommendation is not to expose them by using them directly, to avoid at all costs having to write them down to access your account. This is precisely why the tool that you are about to learn about was created and that can guarantee that you will not expose your passwords on phishing websites and that you will always enter the correct key.
Once this is understood, you can go into the process of setting up and using Hive Keychain.
So to start you need to locate your keys. To do this you will click on your username and in the pop-up menu you will choose the Request Account Keys option.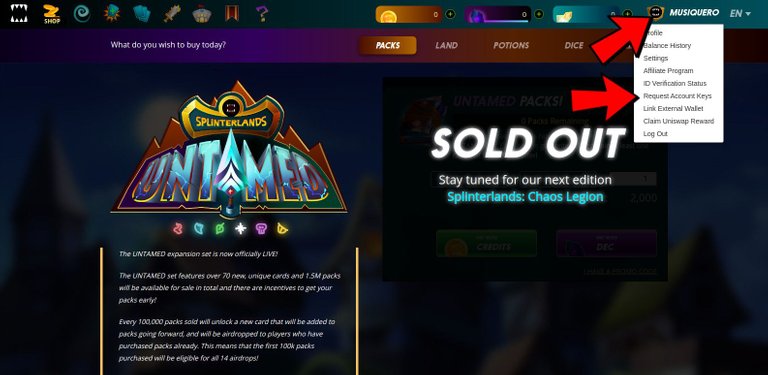 This will take you to a screen where you must confirm your request and once you have confirmed, you will be notified that an email has been sent.
In the email you will receive a link valid for 24 hours that will take you to the page with your keys, which will look like the following. It is this content that you have to make all the necessary backups, to avoid problems in the future.
Once you have your keys safe, you are ready to start with the installation of Hive Keychain.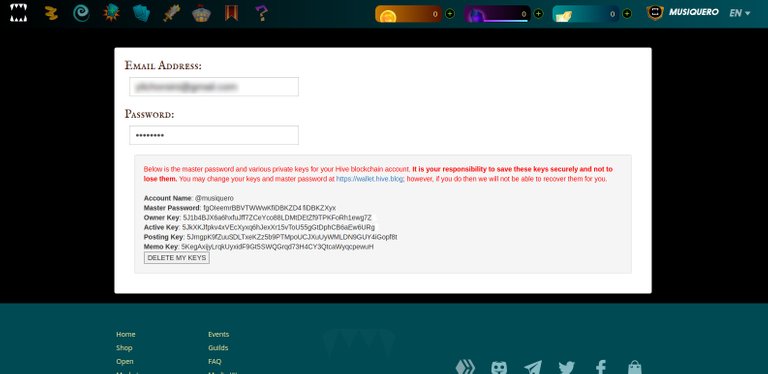 ---
On desktop computers
.
To start you must install the extension in the browser you are going to use. This tool is available for:
By clicking on one of the icons above you will be taken to the respective page (the one for Chrome and Brave is the same, as both browsers use the same extension).
Follow these steps to install the extension:
Chrome, Brave and Opera

.
1.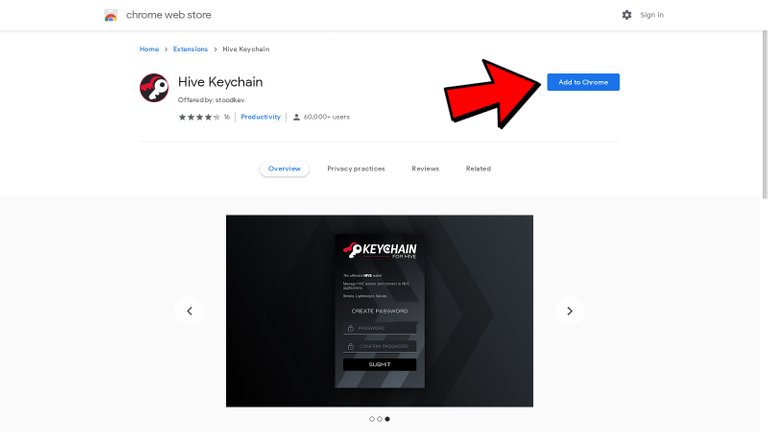 ---
2.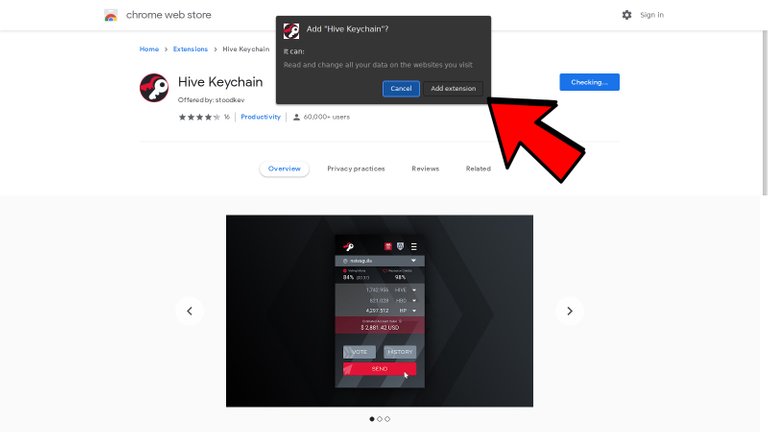 ---
3.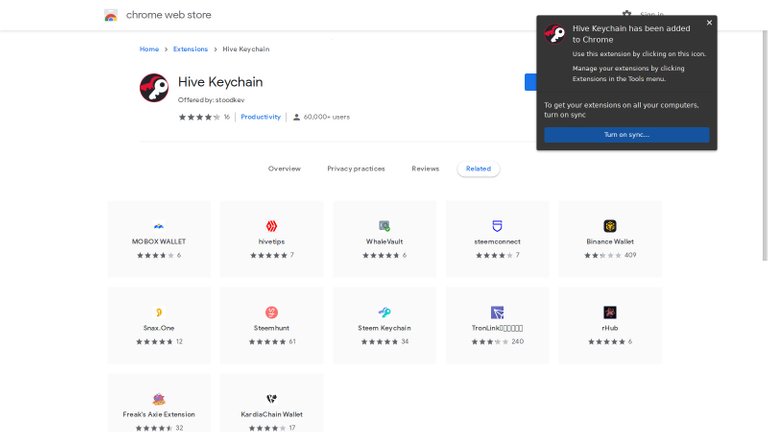 ---
4.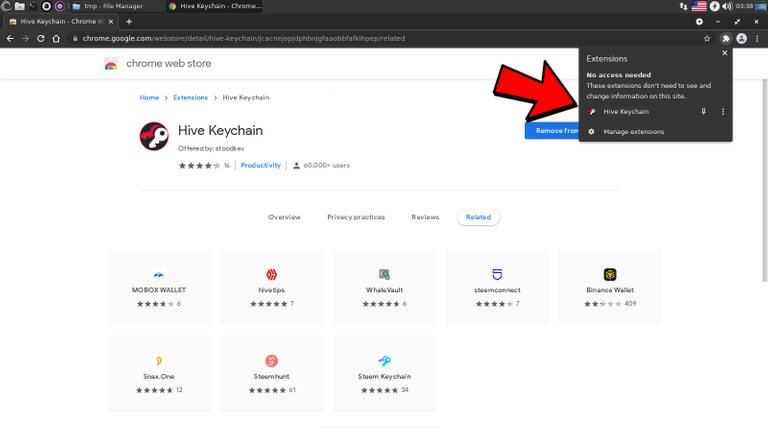 ---
5.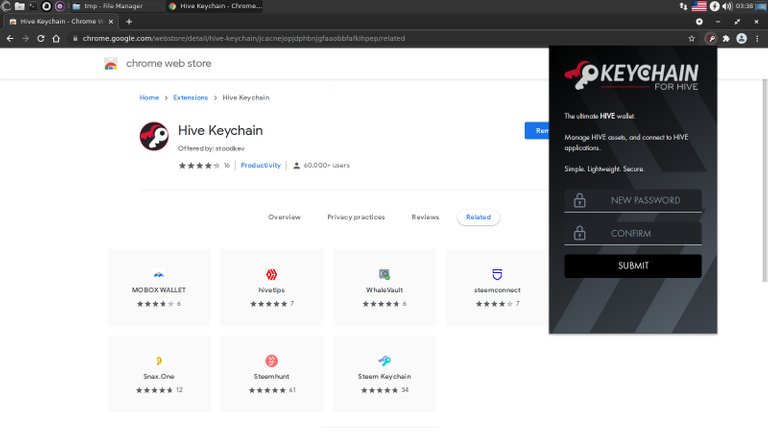 ---
Firefox
1.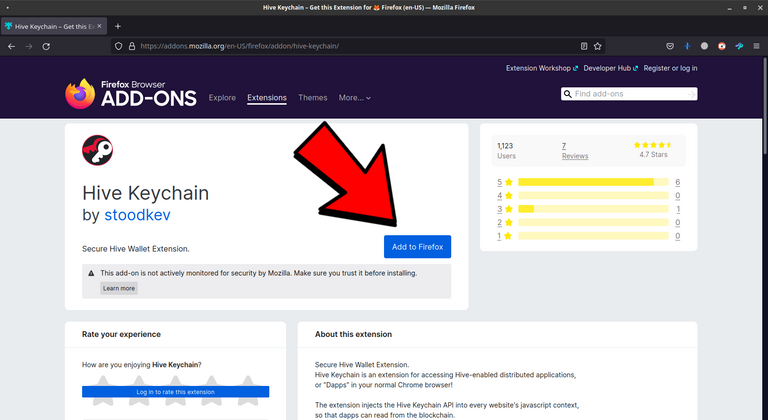 ---
2.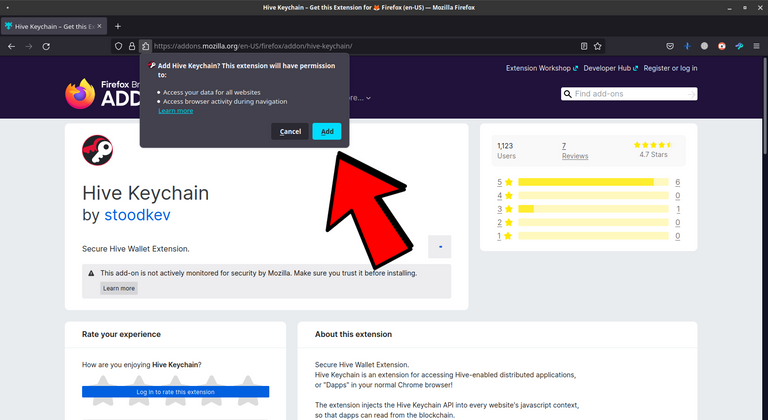 ---
3.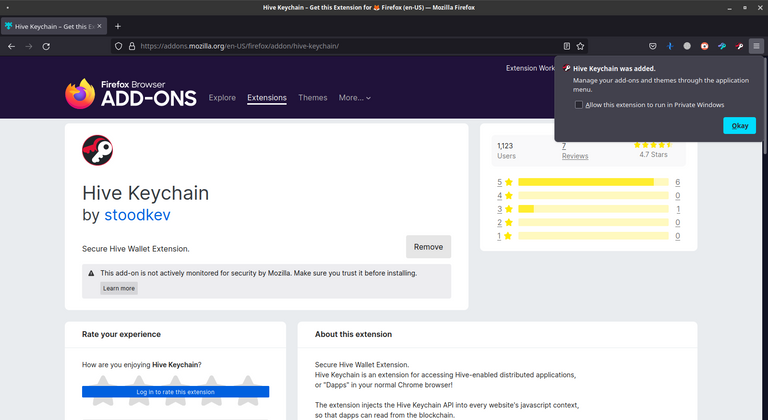 ---
4.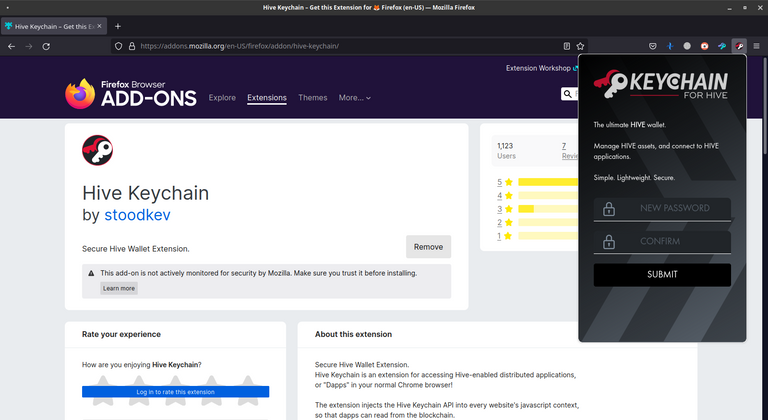 ---
Setting up Keychain
At this point you are ready to start the setup of Hive Keychain. The first step in this process is to enter your personalized password, one that is easy for you to remember, but that does not expose you. It must be at least 8 characters long, contain upper and lower case letters and at least one digit.
Once the extension accepts your password, you will be presented with the option to add your account. We are going to use the simplest one that allows us to store all the keys that we will need.
Select the USE KEYS/PWD option and on the next screen, enter your username and Master Key.
Remember that this is the most delicate key, because it is the only one that can be used to recover the account in case of hacking and you should only use it to configure your Hive Keychain wallet. The master key won't be stored in Keychain, it's only used to derivate the other keys needed.
Once you press the IMPORT KEYS button, the extension is ready to be used and it will keep in your browser the posting, active and memo keys, which are the ones you need for all your operations in Splinterlands. For this demonstration we will use the username @musiquero.
|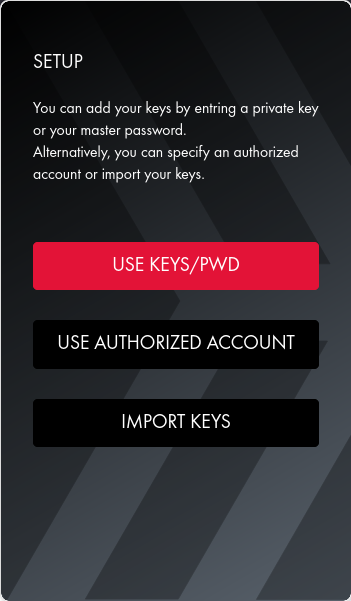 |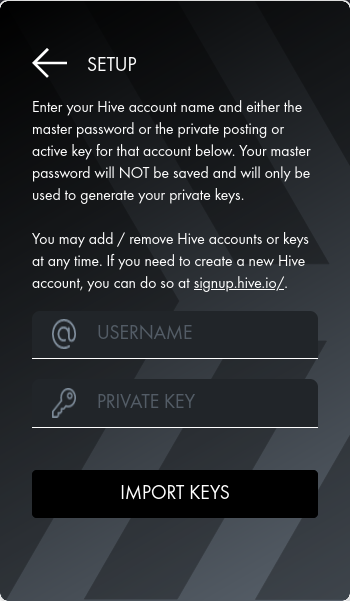 ---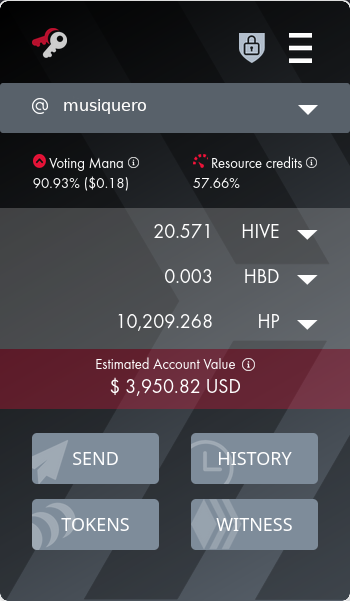 Exporting my keys
At this point you have the possibility to export your keys to a .kc document that will store your keys on an encrypted document. If you want to use this tool in another browser, or another computer, set up Hive Keychain again, using the same password, and export your keys to a .kc file.
On the new instance of the extension, you only have to import that document using "Import Keys" and all your keys will be imported to the new browser or computer.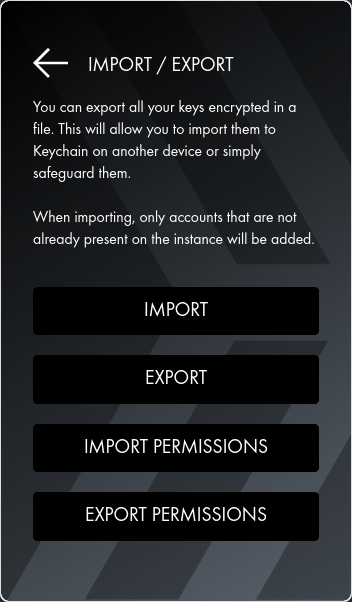 ---
Login to Splinterlands
Now that Keychain is set up, you can use it to login to Splinterlands. For that, navigate to the website and click on the Login button.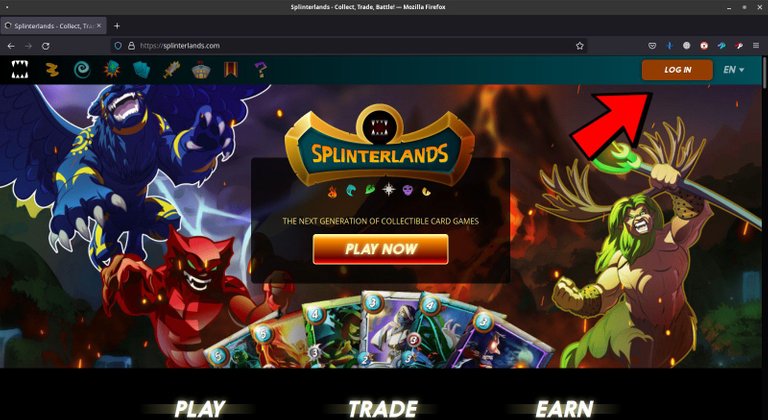 Enter your username and indicate that you are going to login with Keychain.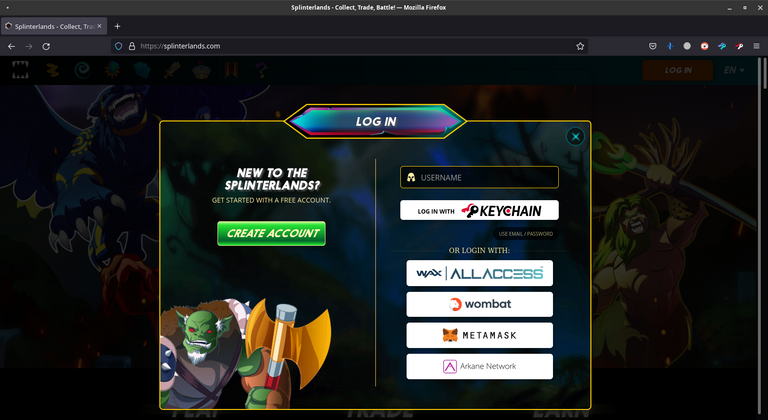 Upon making a request Keychain, it will first ask us for your personalized password if the wallet is not unlocked yet. Then it will ask for confirmation of the request to log in. You can disable this confirmation for next logins, by checking the box at the bottom left.
Clicking CONFIRM will close the pop-up window and you will have access to your Splinterlands account, ready to play.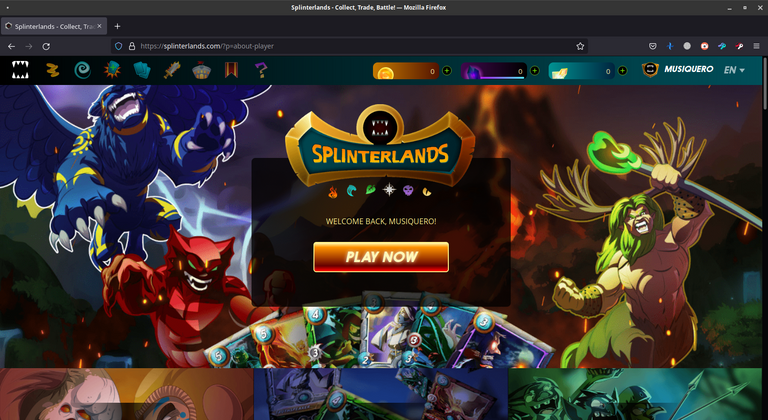 ---
---
On mobile phones
From these links you can download the mobile versions of Hive Keychain:
Once you have downloaded the mobile application, open it. The first step will be to assign a 6-digit Pin, which you must confirm.
The next step is to add your account. To do this you must enter your username and if you have already configured Keychain on your desktop computer, you can import the keys with the QR code. Otherwise, enter the master key provided to you on Splinterlands website.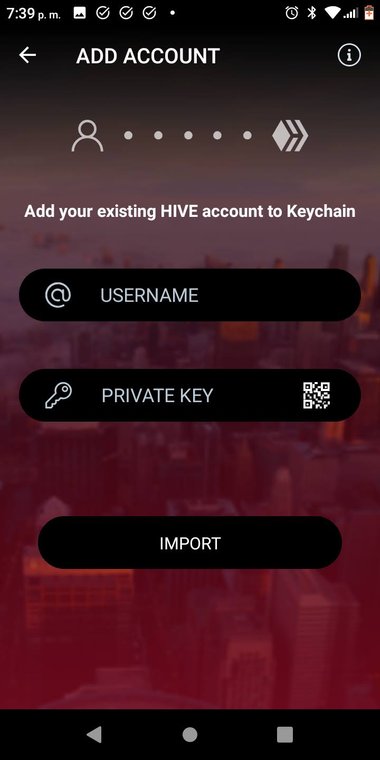 At the end of this step, the basic configuration of your Keychain is ready and you can start using it. By default, after entering your key, it will show your wallet.
---
Entering Splinterlands
The three dots on the upper right side serve as a button to open Keychain menu. From there, you can access the application's in-App browser.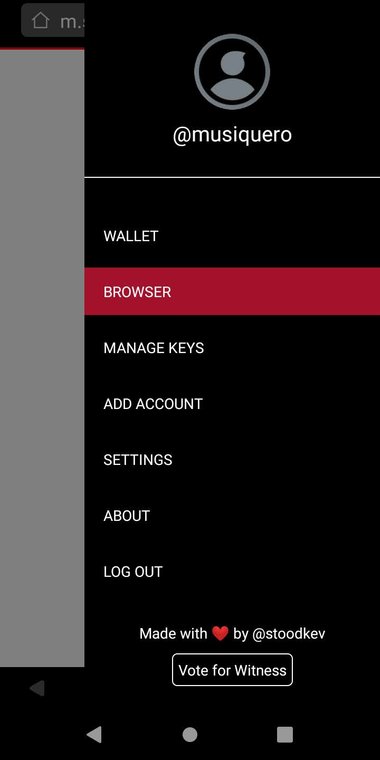 Click on the plus (+) symbol at the bottom of your screen to open a new window that will show us the Keychain home, select the Gaming button and then Splinterlands.
When you enter the Splinterlands website, you will be prompted to log in, the login button will be activated once you have entered your username.
Clicking Sign in will open the Keychain screen requesting your confirmation to sign in. If you select the radio button at the bottom, this action will be whitelisted and you will not be prompted for confirmation on your next login.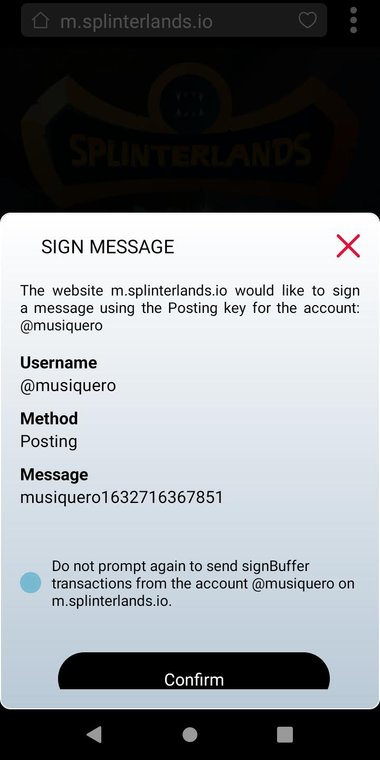 As long as this action is not whitelisted or is performed for the first time, you will receive a notification of successful login.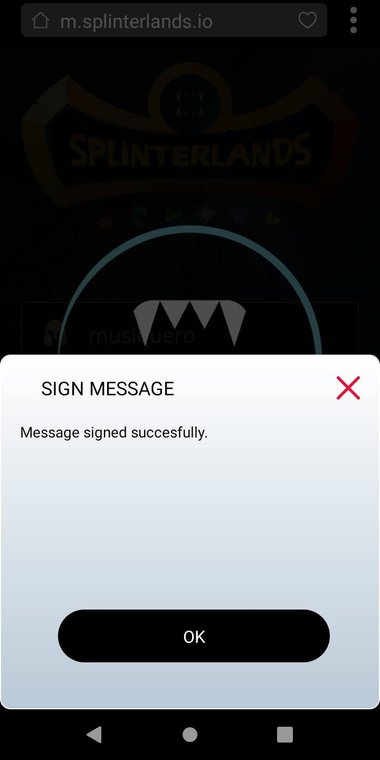 And that's it, you're all set for the fun to begin in a safe and reliable way!
---
Red arrow's source - All the screenshots taken by @ylich, the author for this post. Main image taken from splinterlands.com
---
---