Splinterlands Card Personal Review - Crippling Ooze
Hello Splinterlands Community,
I wanted to try and talk about Creeping Ooze and how it is an underrated card.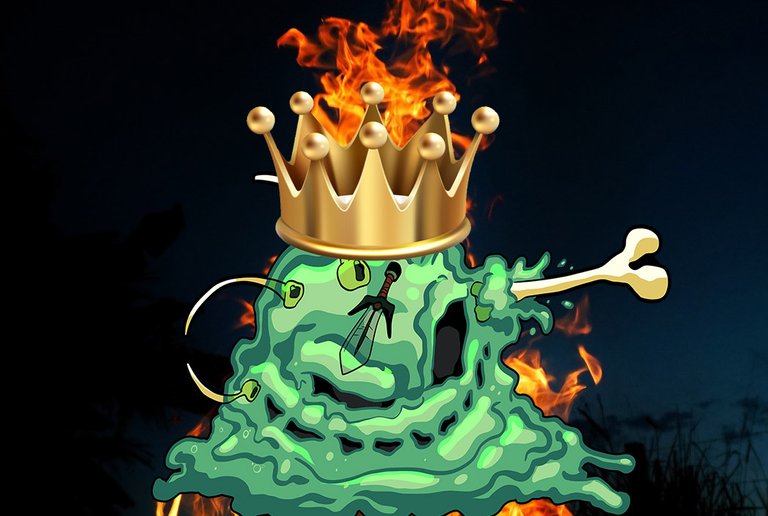 ---
In Splinterlands you have a lot of cards to choose from and the meta constantly changing and if i just say Furious Chicken then you know what I am talking about. A 0 cost overpriced card that is/was one of the most played cards in every composition. With Chaos legion and the Legendary Fiends, then you have the card already replaced at a much cheaper price with 1 negative. The fact that Fiends cannot be played in both upcoming format changes where card editions play a role.
---
Furious Chicken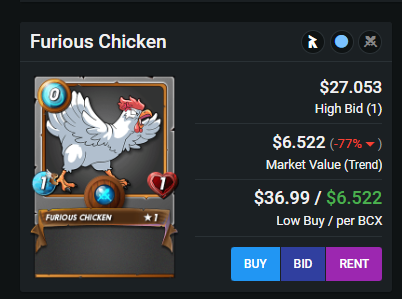 ---
Fiends


---
Enough of that, now let us get to the Creeping Ooze.
This card costs 1 mana to be put on the board and reduces the speed of all enemy monsters. Straight off the bat and this is a similar story with the Chicken, a very useful card and currently at a great price of around 3-4 $. I myself have a copy of it from the time when it was 10 $ which I don't regret. It is how it is and in fact this card has "paid" for itself for the utility and usecase and you need only 1 copy of it.
---
Let's look at the card
1 Mana 1 Speed 1 Health at level 1 and 2 hp at level 2.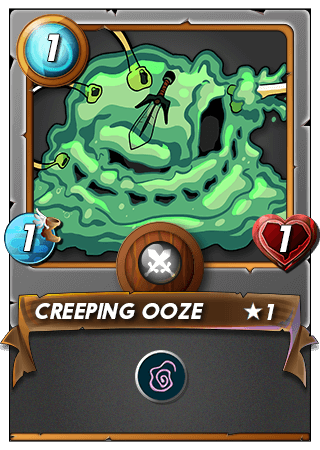 1 Attack 1 Mana 1 Speed 1 Health at level 4, also a good choice.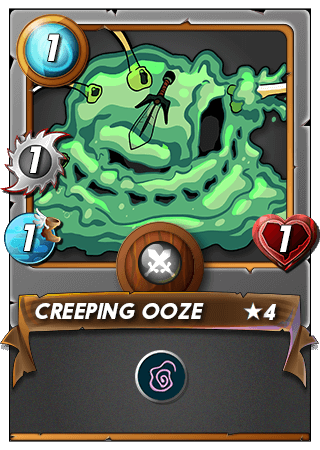 ---
Everyone knows the 12-20 low cost mana battles and how powerful the Red Splinter is. They are pretty common in the leagues bronze and silver, higher up you get games with more mana. Often times we play the same cards and it's a 50/50 chance for cards with the same speed to attack each other. With the Creeping Ooze things change from 50/50 to 100/0.
Here's an example
Red vs Red, my Serpentine Spy on it's way to guarantee the win because of having 1 more speed.
I marked their speed with my professional Paint skills just in case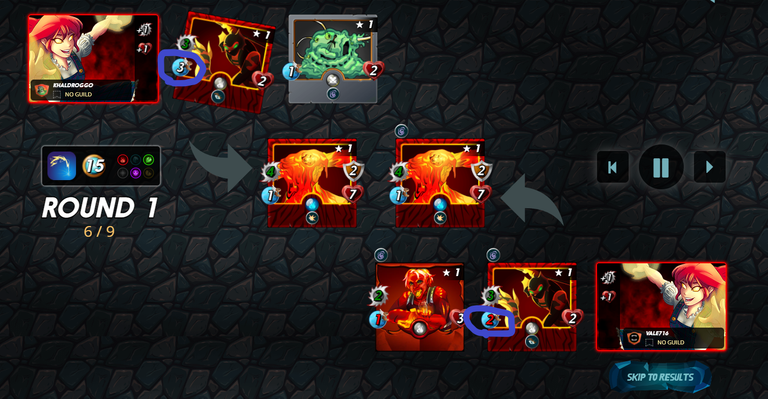 Usually you have to put him in front of Serpentine Spy to soak some damage and slow.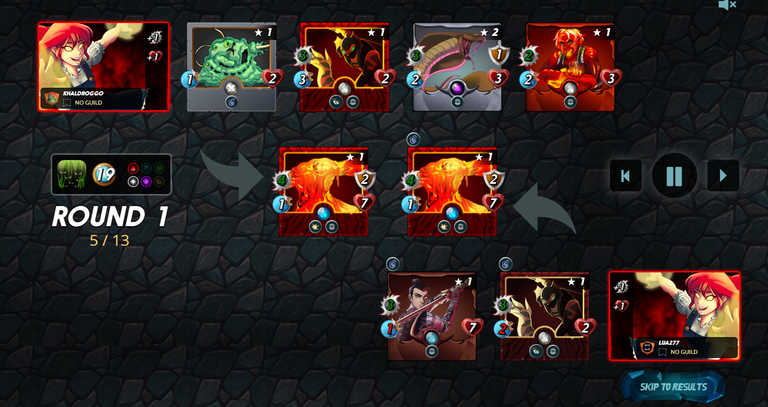 ---
Summary
Our friend the Ooze has many more examples and you can get really creative, combined with Blue Splinter for example with +1 Speed and +1 Armor or just as a meat shield in our current meta where we have a lot of new low cost monsters that we use as meat shields. Equalizer games and games where you have 1 more mana left and don't know what to put in there. But most of them don't have what the Ooze has, a skill for every league right of the start. For a price of a few bucks in comparison to other cards(Chicken noises) and still a very unique Card and it's Neutral!
Thanks you for stopping by, good luck!
Credit for all images used goes to Splinterlands.


---
---