👹 I Opened My Chaos Pack & Got Some Good Cards 🎴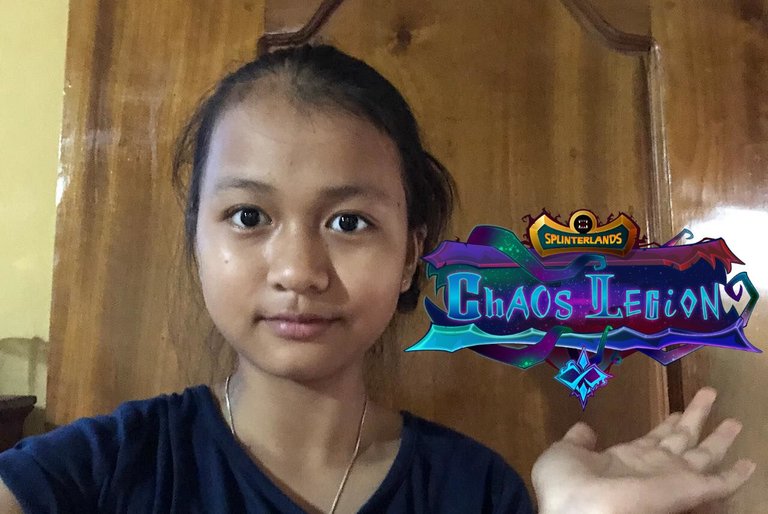 I want to share some cards I got from my Chaos pack. I will also share some information about them. I hope you enjoy my post.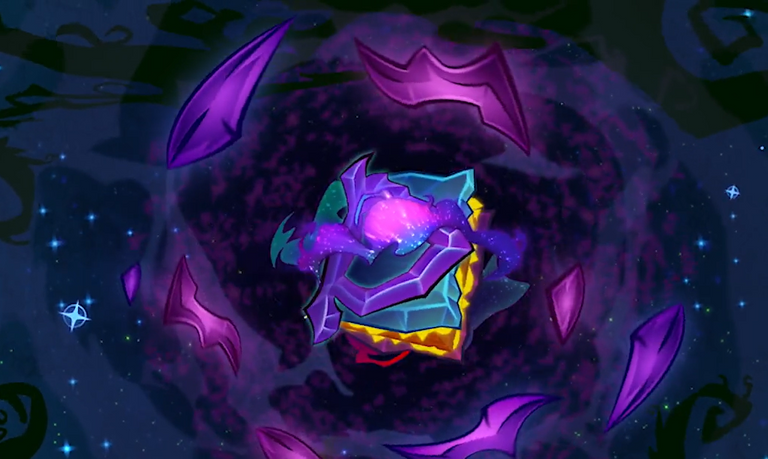 A few weeks ago I bought a Chaos pack and I got five different cards. Two of them are rare and the other are common. Every time I open packs or dices, my sister always wants to open the cards. I didn't let her do it this time because the last time I open a pack I didn't get any good cards. This time is better than before, I got two rare cards and not all common cards.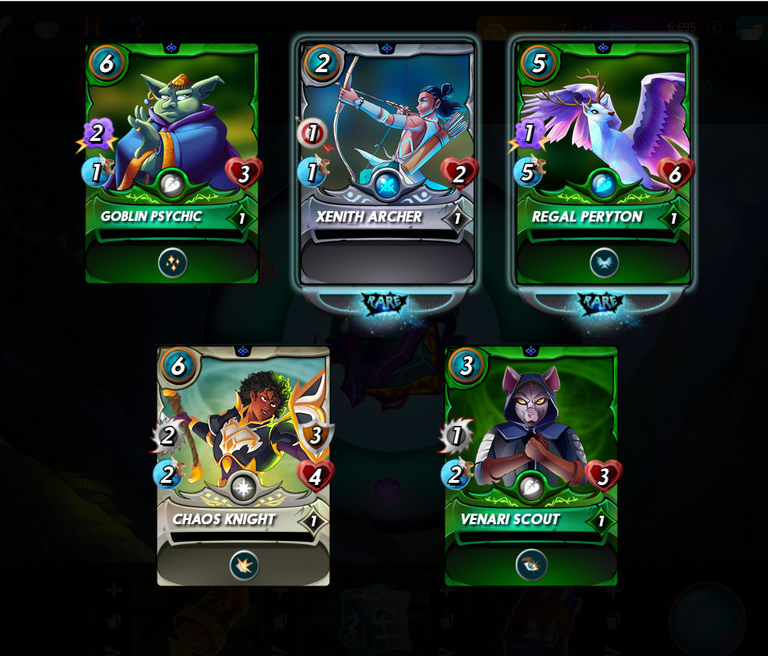 Here are the cards I got from my Chaos pack. Before I open the Chaos pack I can use those cards but I don't own it but now I owned it. I like all of them. Now, I think of it I wonder who draw all those Splinterlands' monsters and summoners. Who ever draw them must be very talented.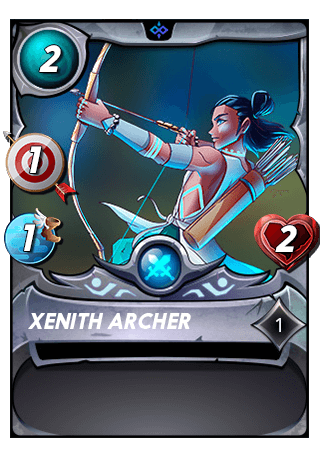 source
I got Xenith Archer and I really like the art. I think it is the most beautiful art among the the other cards. First, I really like those glowing lights. Her/his mana is only two. I don't really use Xenith Archer much but I use it once in a while.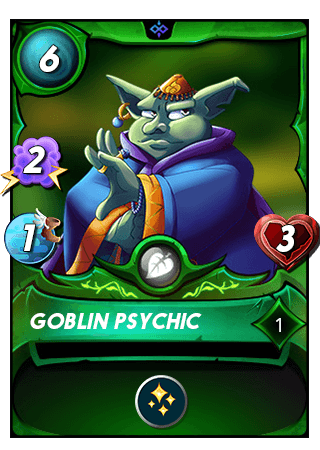 source
My next favorite is Goblin Psychic. She/he can heal the team in the first position. Her/his health is low but her/his magic is strong enough. I use this monster more than I use Xenith Archer. Her/his speed is the lowest but her/his ability is good.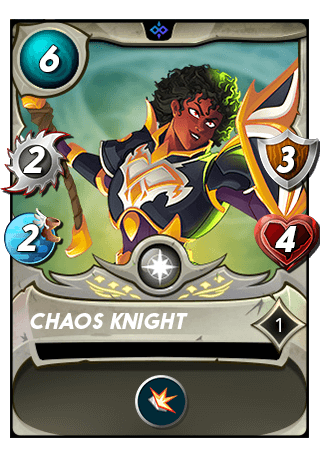 source
Next I'll talk about Chaos Knight. She/he has the ability to take less damage from melee and range attack. She/he has 3 shields, 4 hearts, 2 speed, and 2 melee. I'm not sure if this monster a woman or a man. I really like that shield.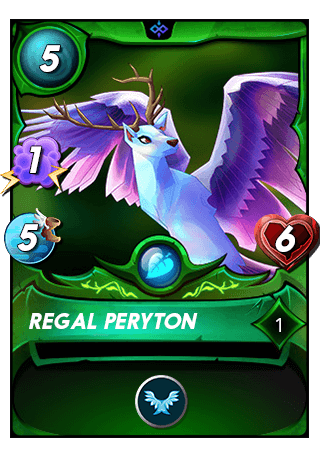 source
Regal Peryton is the other rare card I got. It is not a goblin or people, it is a deer with wing. At least that what it looks like. It looks very beautiful. Those wings are the most beautiful. It has 6 hearts, 1 magic, and 5 speed.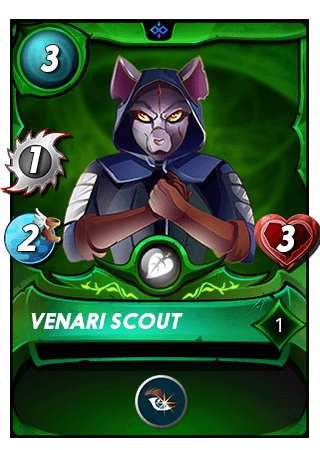 source
The last one is Venari Scout. I think this monster is a man. The style looks very dark. When I read this monster's lore. I found out that this monster is actually a woman. She has 2 speed, 3 hearts, one melee, and a opportunity ability. Monster with opportunity ability can attack from anywhere.

CLICK HERE TO JOIN HIVE AND START EARNING CRYPTO LIKE US
---
---