⚔️ My First Splinterlands Battle After A Long Time 👹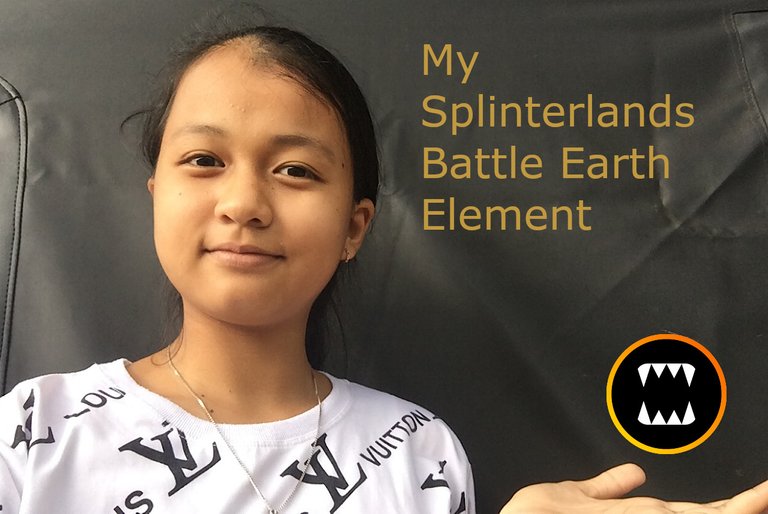 I want to share my earth element battle with you. I am a little busy so I haven't played Splinterlands for a long time, but I will start playing it daily from now on. I hope!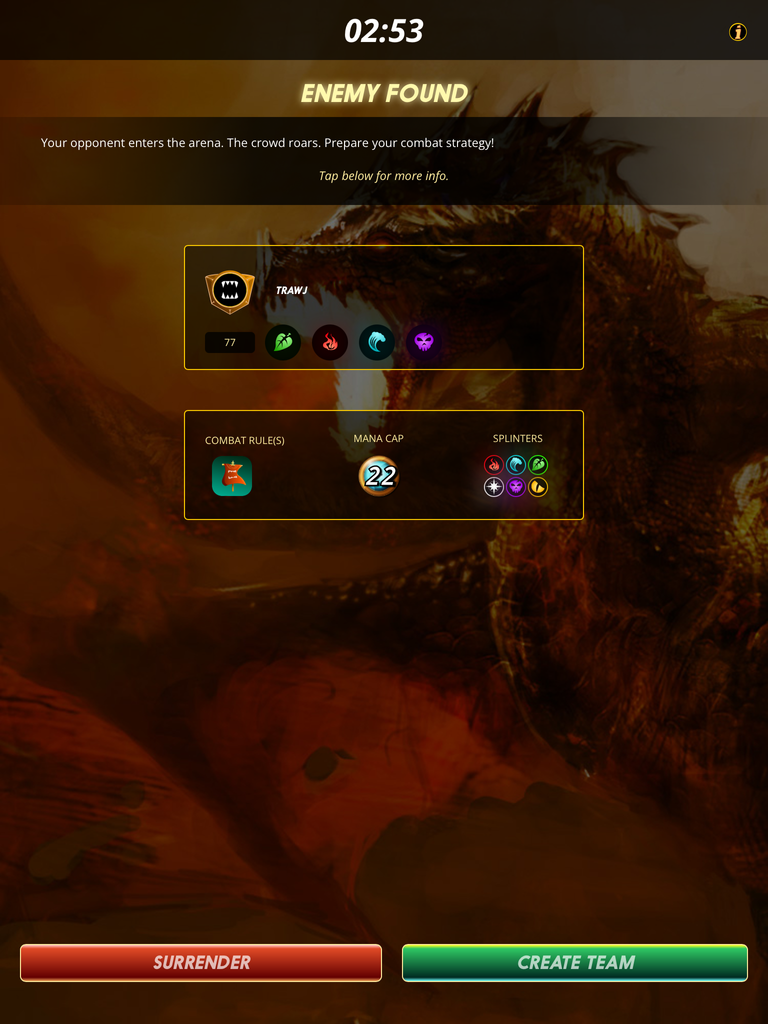 Today, I got earth quest. My favorite element is earth. Most of the time when I use earth element I always win. So, I was playing with TRAWJ. There is no rule for this match and I only have 22 mana. CLICK HERE TO GO TO MY BATTLE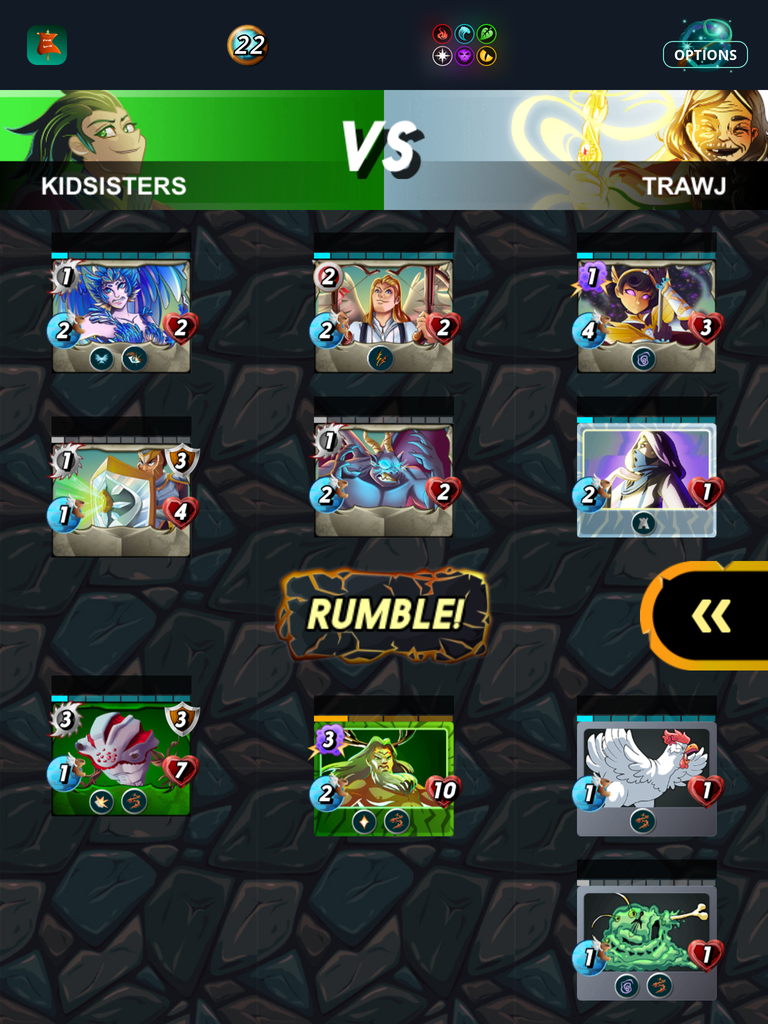 I only chose four cards and TRAWJ chose six cards. I usually play Splinterlands in my laptop but I want to try it on my iPad. I chose MYCELIC INFANTRY, KRON THE UNDYING, CREEPING OOZE, and FURIOUS CHICKEN.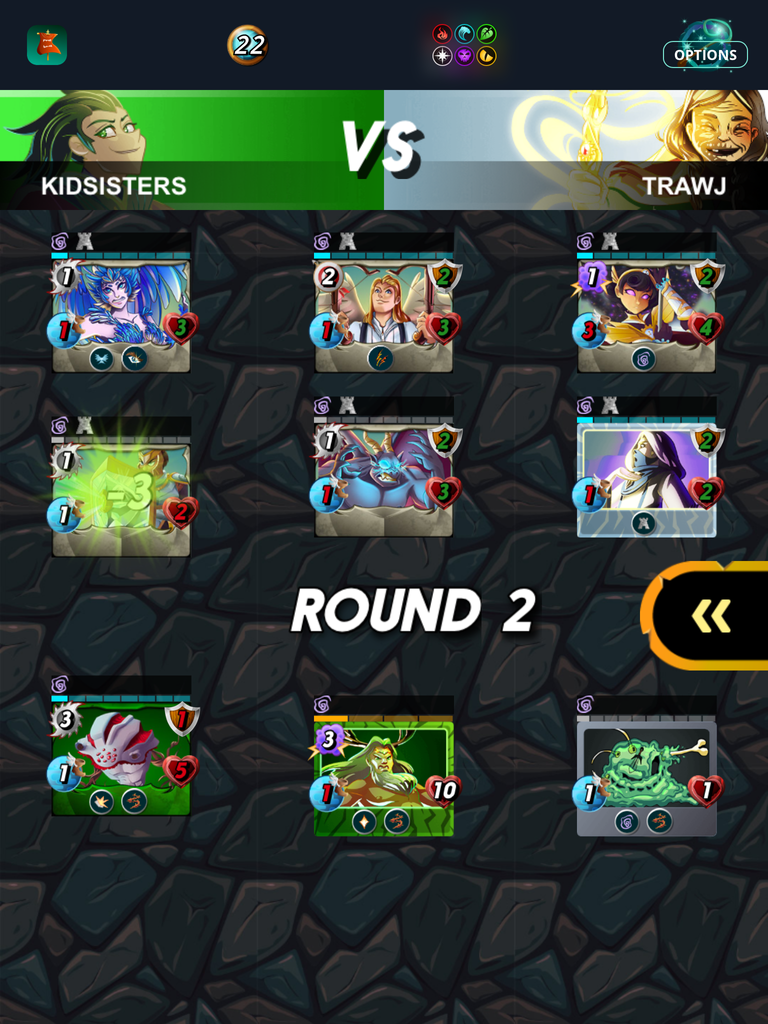 After round 1 I already lost a Furious Chicken but he/she hasn't lost one monster yet. Their monsters got a lot of special abilities but my monsters got Thorns abilities. Thorns gave monsters a special ability and every time a melee monster hit the monster with Thorns ability will lose 2 hearts.
I also lost another monster for round 2 but his/her team lost 2 monsters in one round. I also humming to the music too because I love music and this music sounds very cool. It sounds very dramatic.
I forgot to took a screen shot of round three but for round three I lost another one. At first I thought I was going to lose. Since I only have one monster left but mine can heal and my monster has the Thorns ability too. I got the card from a pack long time ago. Back then it was just $10 but now it is $140. A few months ago it is $400 but it dropped.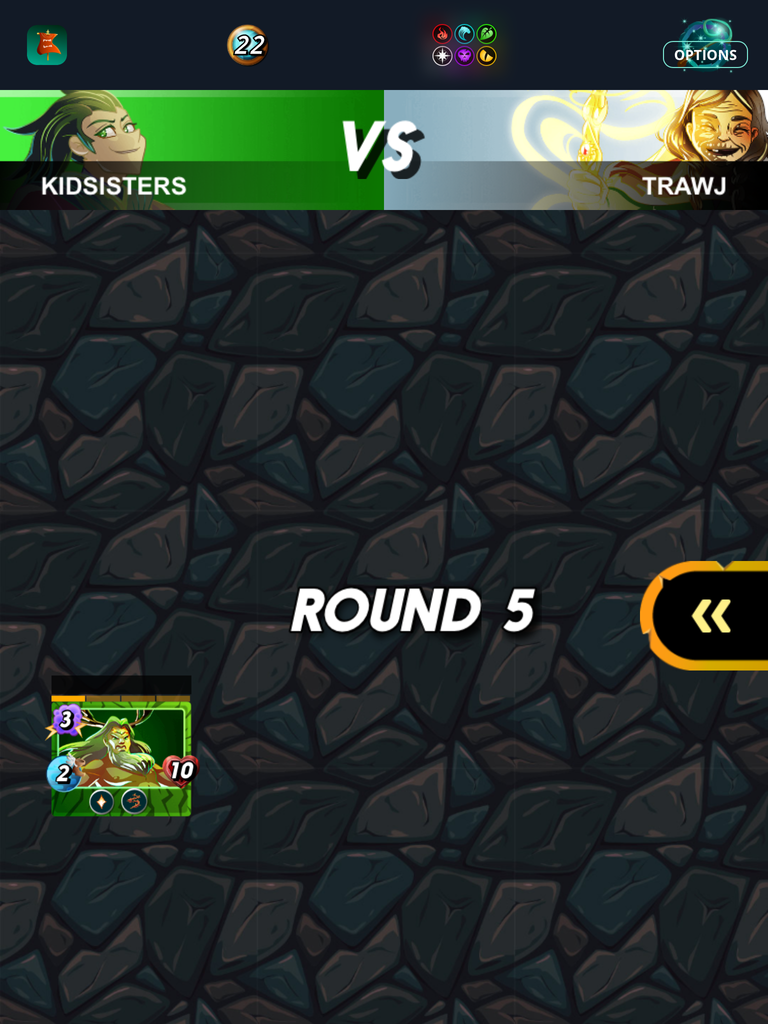 It took 5 rounds to finish the battle. I used to play a match that took less than a round because it is a tie. We (the player and I) even got the same summoner and same monsters.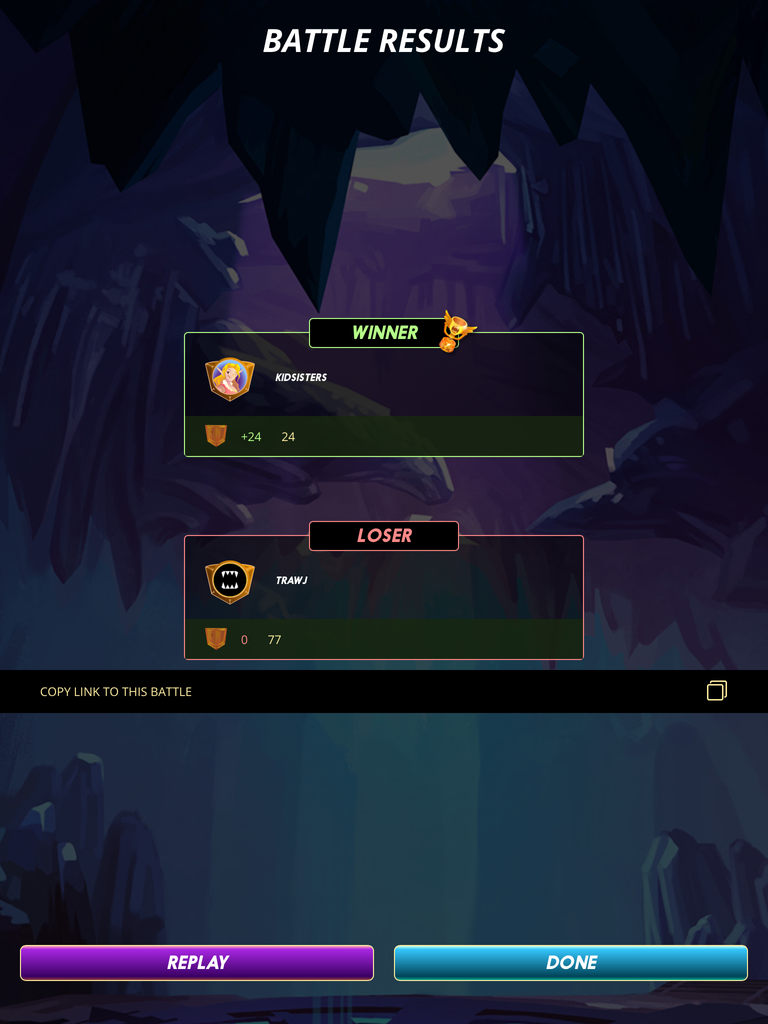 Here is the result. Like I said I haven't play for a long time so my rating is zero when I start but I now I got 24 from winning this match.

CLICK HERE TO JOIN HIVE AND START EARNING CRYPTO LIKE US
---
---