EOS Rewards. 2k+ DEC was used for renting to get Gold 1.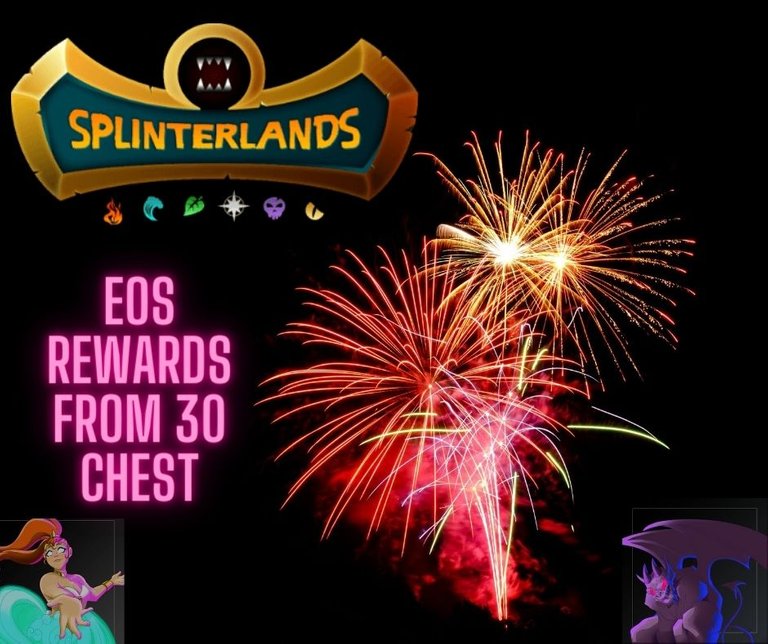 2 days before EOS, I rented cards for me to be able to climb on a higher league (Gold 1) and I spent 2k+ DEC for that. I wasn't expecting too much from the eos rewards, to be honest. I just really want to be in a higher tier when the rating resets. So here's what I got from 30 chests.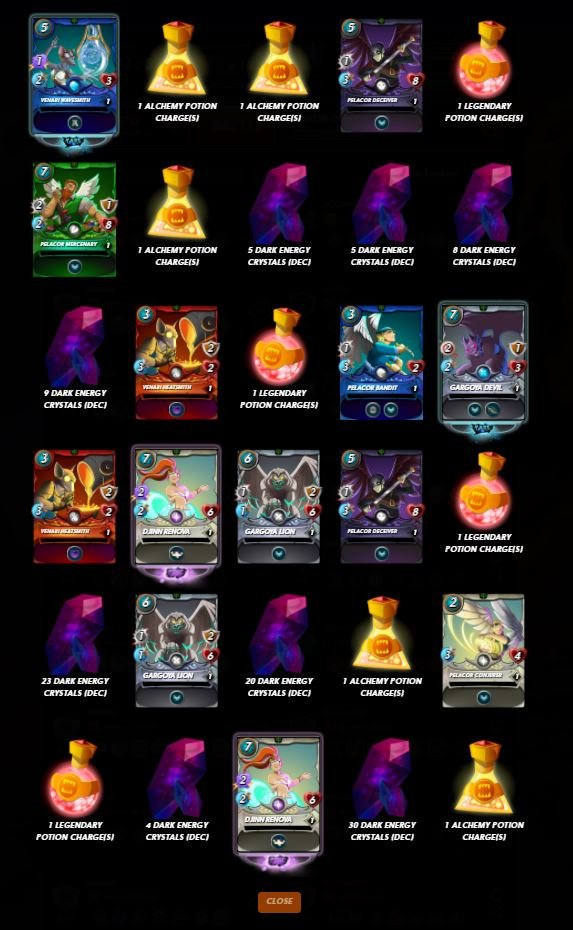 LOL! As I've said earlier, I don't really expect much from it.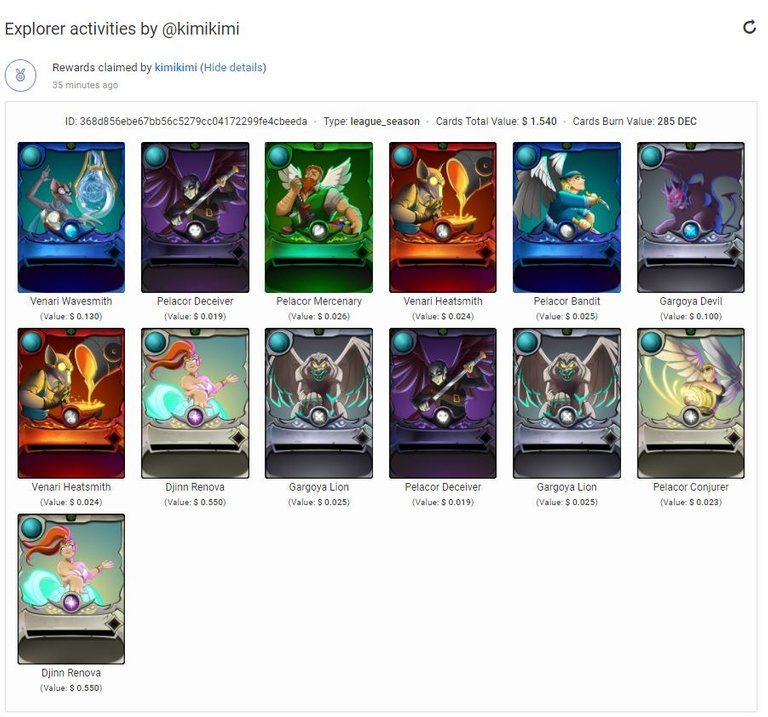 Actually, these cards are awesome because I'm still leveling most of them.
Just like this one, now I just needed 3 more DJINN RENOVA to level it up.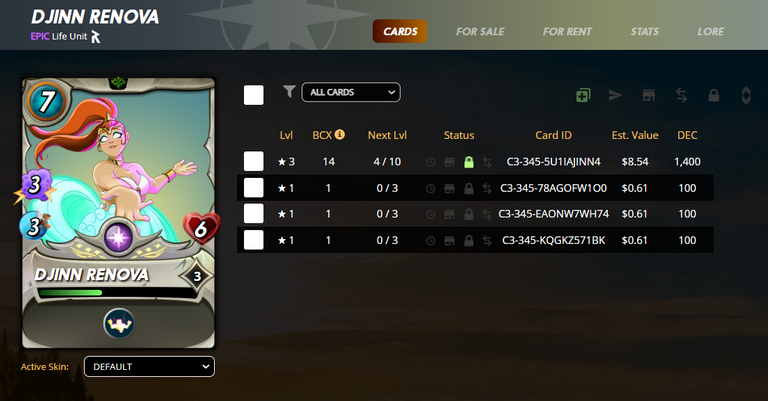 So even though I didn't get much from rewards, I'm happy because I learned new strategies using the new CL cards and I'm enjoying it.
This season, I will try to climb on Diamond League which I never really tried before. I hope I will be able to reach it by the end of the season.
---
---