Next tournament, there are 25,000 DEC prizes for Sunday - King Of Duels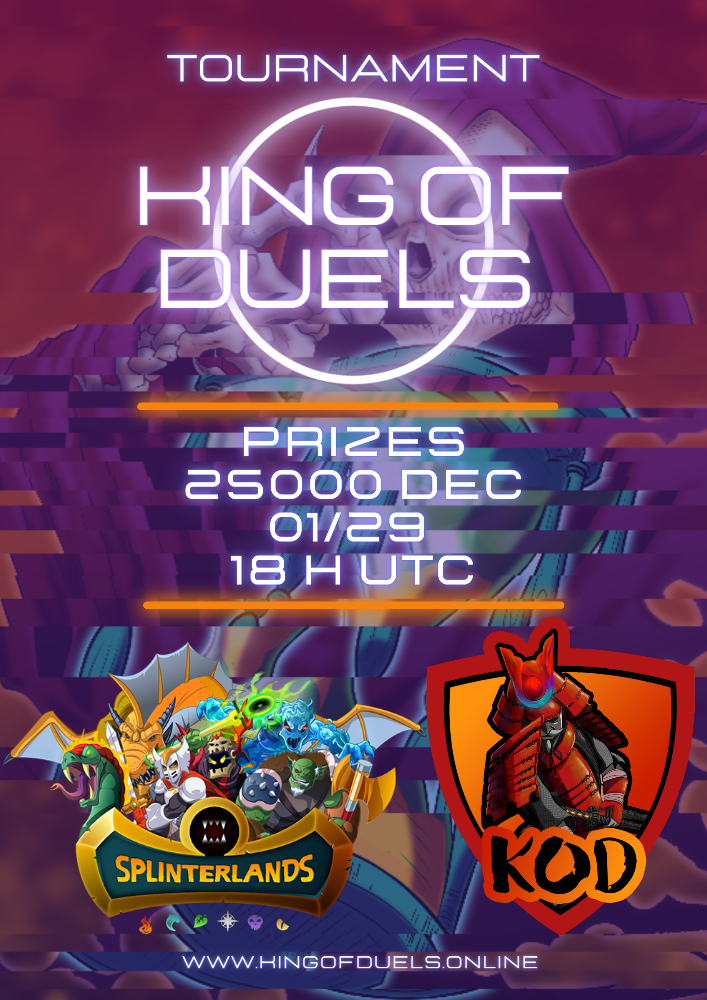 Good afternoon dear duelist today's post is a bit short but with very good information for the players.
A tournament is going to be held on 29/01/2023 at 18 hours UTC on King Of Duels.
The tournaments in KOD have the particularity that all cards are available in the tournaments, i.e. all players have the same possibilities, all players have the same cards available, only your desire to fight and your skill will matter.
---
To register is very simple, you have to follow these steps.
go to the link https://www.kingofduels.online/
if you are a new player you need the KOD token, in your profile you can deposit it, the registration costs only 10 KOD, approximately 0.2$ registration fee, the tournament is almost free.
Go to the play button then go to the tournaments button.
Click on the JOIN button and you are registered.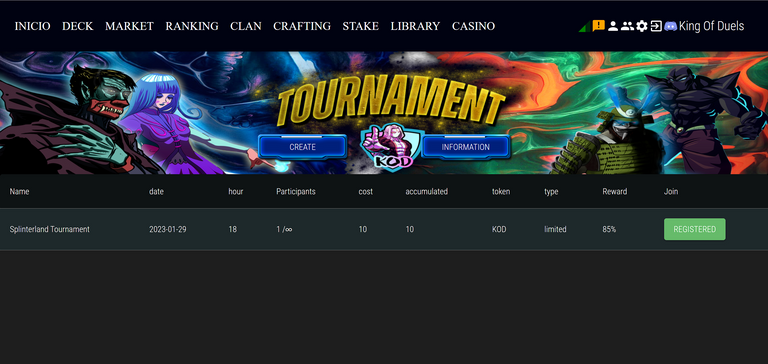 What is King of Duels?
King of Duels is a free-to-play digital TCG (trading card game) focused on using creatures, spells and other means to reduce your opponent's total life to zero. Drawing inspiration from Yugioh and other similar games, King of Duels aims to be a unique playing experience that is still familiar to TCG vets. Unlike most blockchain games, King of Duels is a fully functional game in which players can expect a complete PvP (Player versus Player) experience from day one.
---
---