A DOPE Splinterlands WILD Ranked Session (10 Wins - 2 Defeats)
If you feel like watching some #Splinterlands action then you've come to the right place, this weekly episode will not dissapoint you!
Everything went just perfect in this session! Hustled #Ranked points for almost half an hour and only lost 2 out of the 12 battles I played! Holy freaking sh*t this was an awesome session hehe!
Enjoy watching yo
Sign up on Splinterlands : https://splinterlands.com?ref=knowhow92
---
Thank you all for your support
As a full-time Web 3 content creator, supporting my content allows me to keep doing what I love.
Much love to everyone and always have fun.
@Knowhow92
Find me Here
🏡 Hive: https://www.skatehive.app/@knowhow92
📱 Twitter : https://twitter.com/theocharis_ch
📷 Instagram : https://www.instagram.com/haris_housos/
☀️ Odysee : https://odysee.com/@knowhow92:d
📹 Youtube : Knowhow92 on Youtube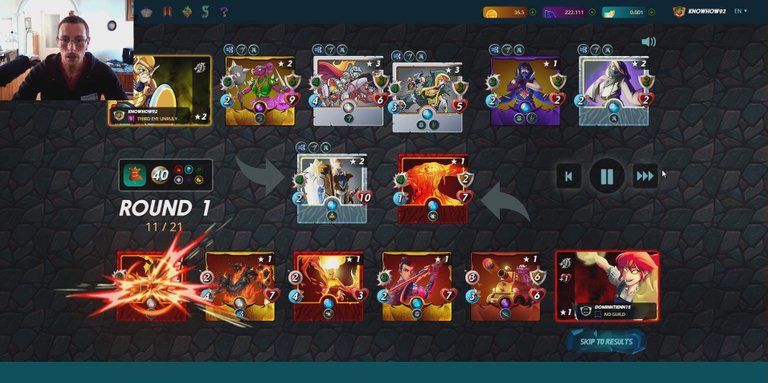 ---
---