A tough Splinterlands Wild Ranked Session - Silver III Gameplay w/ Commentary
#Splinterlands is my favourite #play2earn game for 2 reasons! First one is that it's a goldmine if you are a diamond hands player like me and don't sell the assets you earn by playing. The second one is that it's hella challenging and today's session was one of those super-challenging ones!
I played 9 Wild #Ranked Silver III games and unfortunatelly lost 5 of 'em! Didn't end this session in a positive score but did have a blast, tried some new combos and earned a few SPS tokens as well as Focus chests while I was at it hehe!
Enjoy watching everyone
Play Splinterlands : https://splinterlands.com?ref=knowhow92
---
Thank you all for your support
As a full-time Web 3 content creator, supporting my content allows me to keep doing what I love.
Much love to everyone and always have fun.
@Knowhow92
Find me Here
🏡 Hive: https://www.skatehive.app/@knowhow92
📱 Twitter : https://twitter.com/theocharis_ch
📷 Instagram : https://www.instagram.com/haris_housos/
☀️ Odysee : https://odysee.com/@knowhow92:d
📹 Youtube : Knowhow92 on Youtube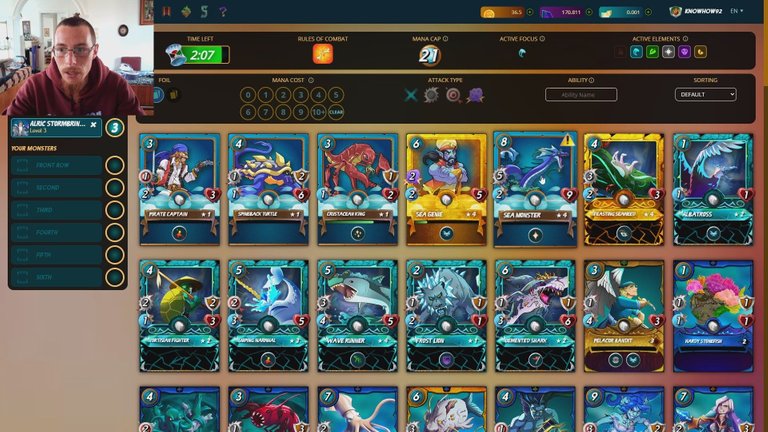 ---
---