Opening 10 "Genesis League Goals" Packs (w/ commentary)
Been holding my "Genesis League Goals" packs for a good few months now and earning GLX tokens for staking them but since staking period is over I decided to open them and see what's inside!
I think I did flip some cool cards judging from the market but you'll be the judge of that, haven't been keeping an eye on Genesis League updates so my knowledge is limitied. Have some catching up to do hehe!
What do you think about the cards I flipped? Any cool ones in there? Did you open your packs? Let me know at the comments section bellow yo!
Buy packs : https://goals.genesisleaguesports.com/
Catch up with GLS updates : https://genesisleaguesports.com/
#GMLSPA #GenesisLeagueGoals #GenesisLeagueSports
---
Thank you all for your support
As a full-time Web 3 content creator, supporting my content allows me to keep doing what I love.
Much love to everyone and always have fun.
@Knowhow92
Find me Here
🏡 Hive: https://www.skatehive.app/@knowhow92
📱 Twitter : https://twitter.com/theocharis_ch
📷 Instagram : https://www.instagram.com/haris_housos/
☀️ Odysee : https://odysee.com/@knowhow92:d
📹 Youtube : Knowhow92 on Youtube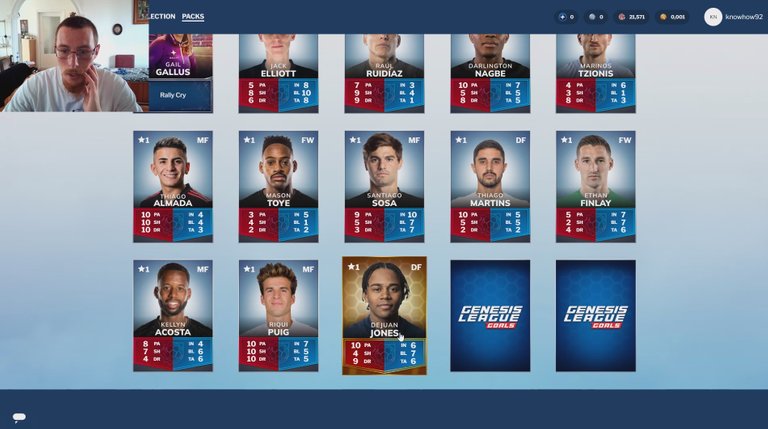 ---
---