Splinterlands - Early Season Ranked Hustle (Gameplay w/ commentary)
Wish you all flipped some sweet #Splinterlands season rewards everyone and at the same time getting ready to hustle them rewards as hard as you can this new season!
As for me, I didn't flip any dope rewards but did flip a couple Gold Foils as well as rare cards and already battling my heart out this new season!
In this episode I had a blast playing some Silver III #Ranked games, finished the sesh with a positive score (6 wins - 4 defeats) and earned a few ranked points as well as rewards chests! Could have done better but not bad I guess!
Play Splinterlands : https://splinterlands.com?ref=knowhow92
---
Thank you all for your support
As a full-time Web 3 content creator, supporting my content allows me to keep doing what I love.
Much love to everyone and always have fun.
@Knowhow92
Find me Here
🏡 Hive: https://www.skatehive.app/@knowhow92
📱 Twitter : https://twitter.com/theocharis_ch
📷 Instagram : https://www.instagram.com/haris_housos/
☀️ Odysee : https://odysee.com/@knowhow92:d
📹 Youtube : Knowhow92 on Youtube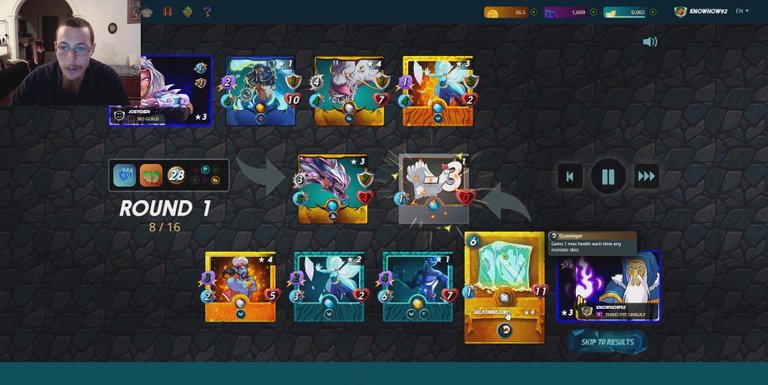 ---
---