Splinterlands Art Contest Week 214: Gold Dragon / Gold Drache
English
Hello my dear Hiveans... how have you been?
I am back again today to showcase my second NFT-Artpiece 😉.
This time I boldly try to create an image of the gold dragon, one of the strongest monster of the dragon splinter.
The gold dragon is a monster with magic power, so it will always hit the target as long as the opponent doesn't possess a magic reflect ability.
At the max level it would have 9 lives, 4 hitting power for each strike and 3 level of speed.
It has magic reflect ability and blast effect, it can also fly and refuel its health in each round.
There are only 27 pieces of the gold version of this card in the whole game environment. The estimated value of the gold card alpha edition at the max level now is 56999,97 USD and the lowest price for rent is 1996 DEC per-day, but only level 2 is available at renting market presently.
Deutsch
Hallo meine lieben Hiveans... wie geht es euch?
Ich bin heute wieder da, um mein zweites NFT-Kunstwerk zu präsentieren. 😉
Dieses Mal habe ich versucht, den mächtigen Golddrachen in einem NFT-Kunstwerk darzustellen. Der Golddrache ist eines der stärksten Monster des Drachensplinters in Splinterlands.
Der Golddrache ist ein Monster mit magischer Kraft, das heißt, er trifft immer das Ziel, solange der Gegner keinen Anti-Magie-Spiegel besitzt, der die Magie-Attacke reflektieren kann.
Auf der höchsten Stufe hat er 9 Leben, 4 Schlagkraft für jeden Treffer und 3 Stufen Geschwindigkeit.
Er hat selbst die Fähigkeit, Magie-Attacken zu reflektieren und noch einen Blast-Effekt. Er kann auch fliegen und seine Gesundheit in jeder Runde auffüllen.
Es gibt nur 27 Exemplare der Goldversion dieser Karte in der gesamten Spielumgebung. Der geschätzte Wert der Goldkarte Alpha-Edition auf der maximalen Stufe beträgt jetzt 56999,97 USD und der niedrigste Preis für die Miete ist 1996 DEC pro Tag, aber nur Stufe 2 ist derzeit auf dem Mietmarkt verfügbar.
Dies ist übrigens das Vorschaubild meiner Zeichnung: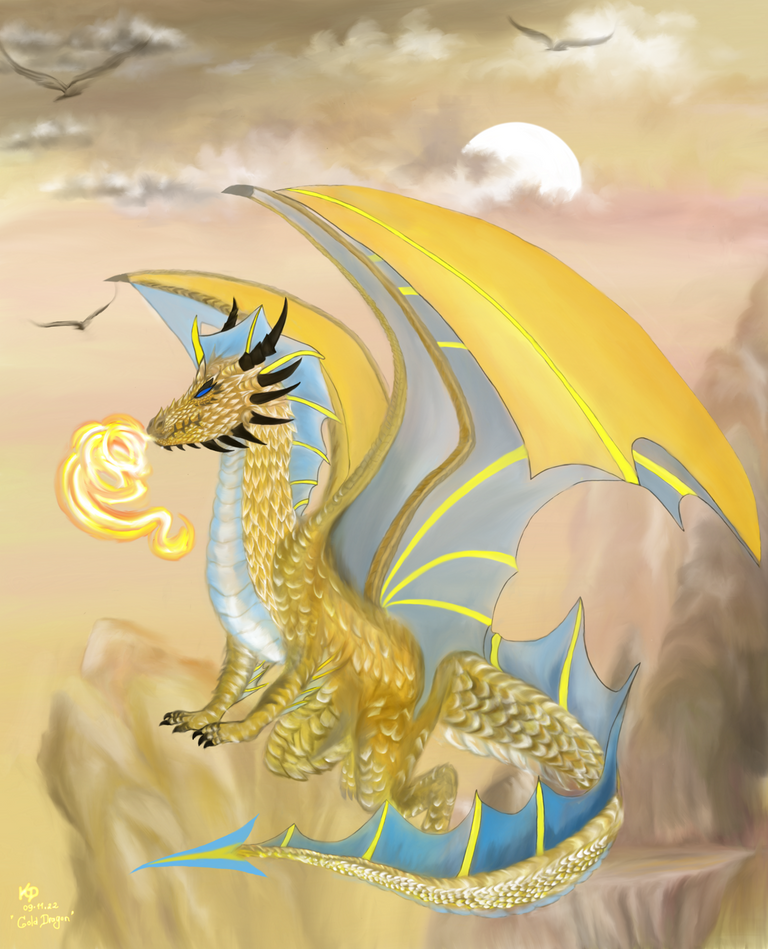 The original NFT-Version could be found and bought at NFT-Showroom and this is the link to my gallery:
Below is the original image of the card: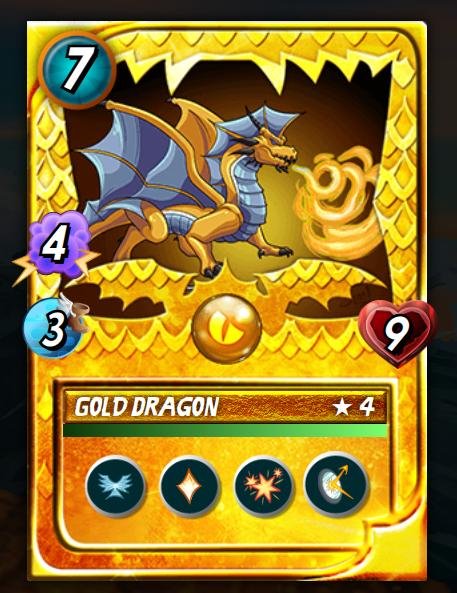 You can watch the drawing process through these following pictures below: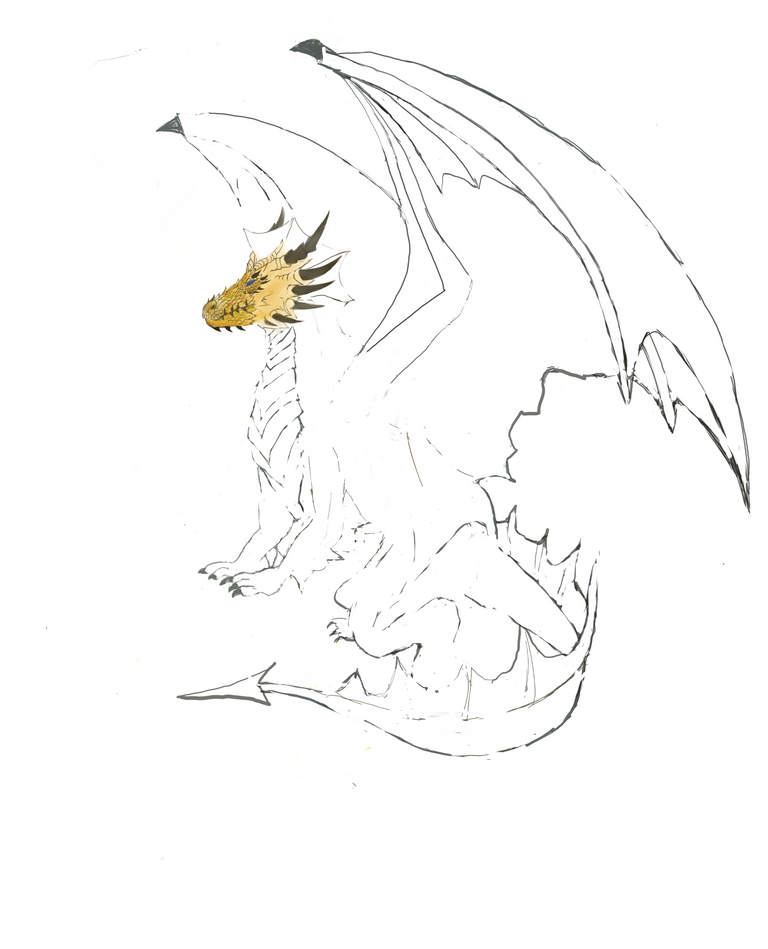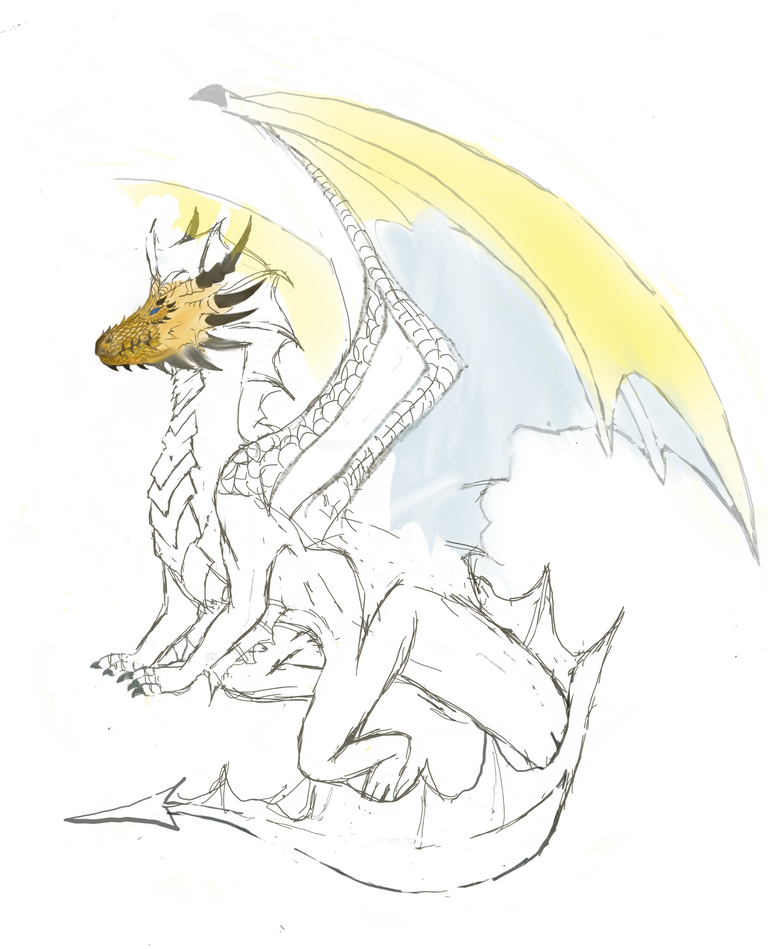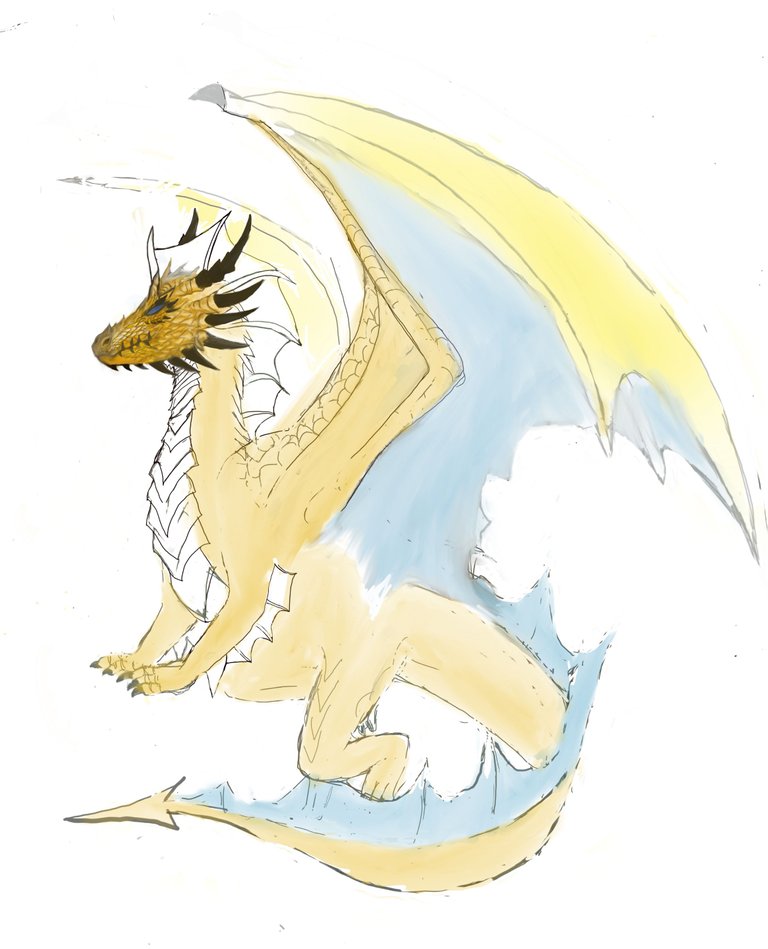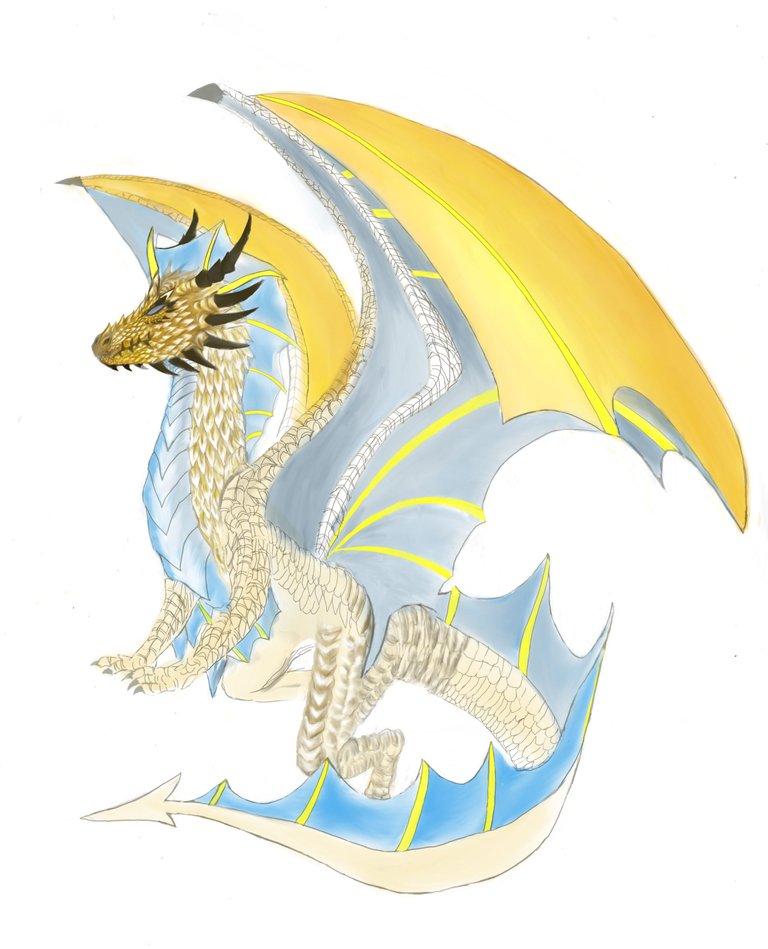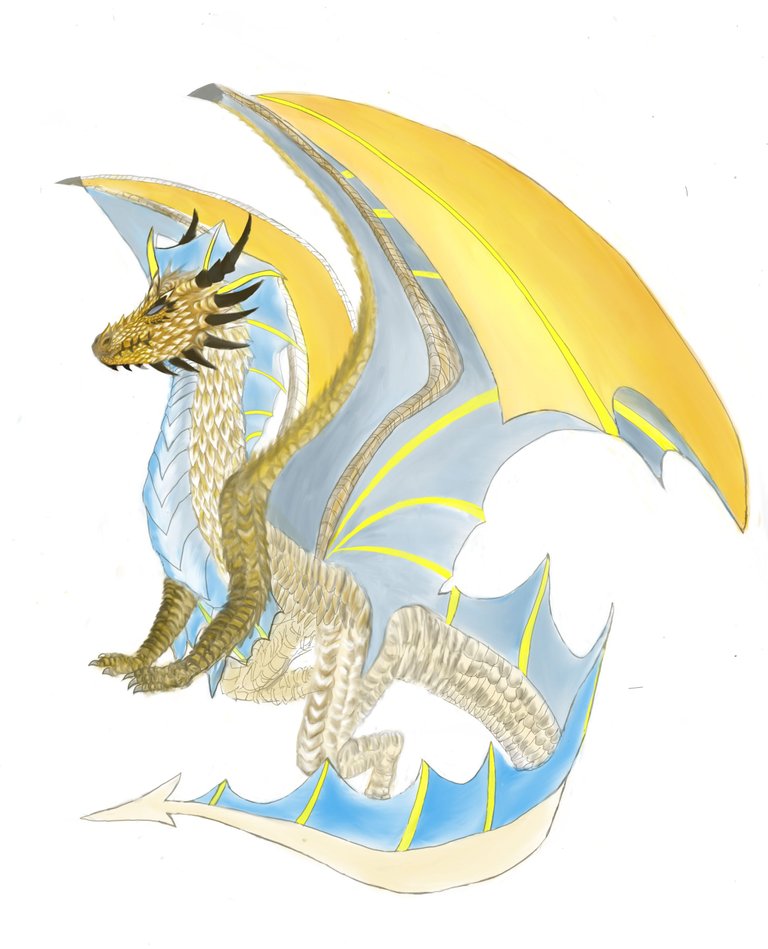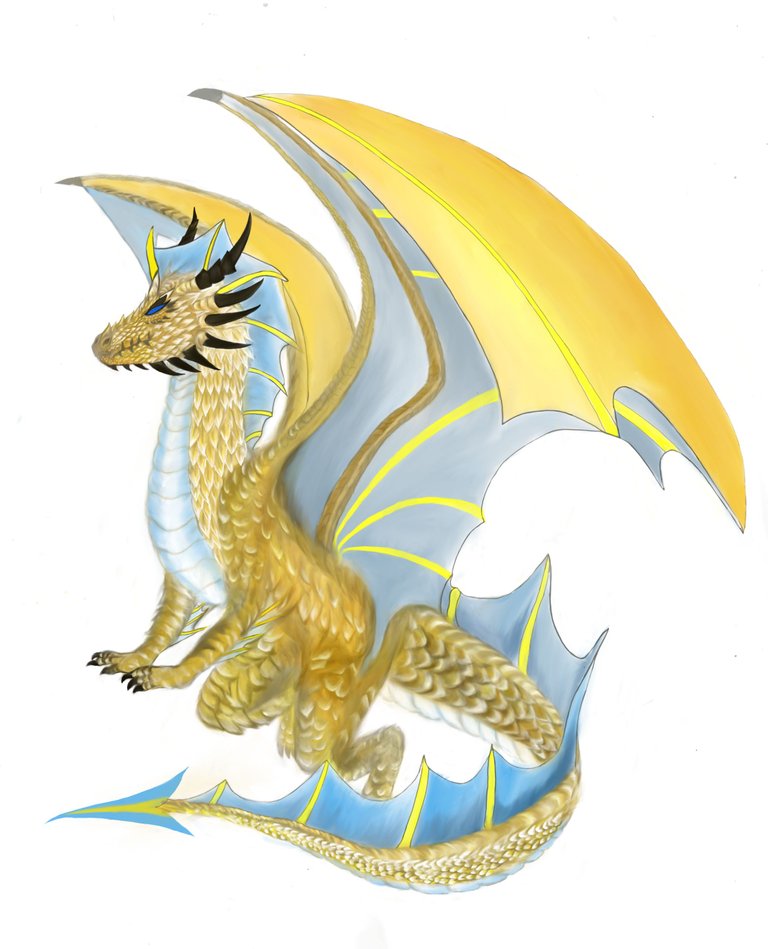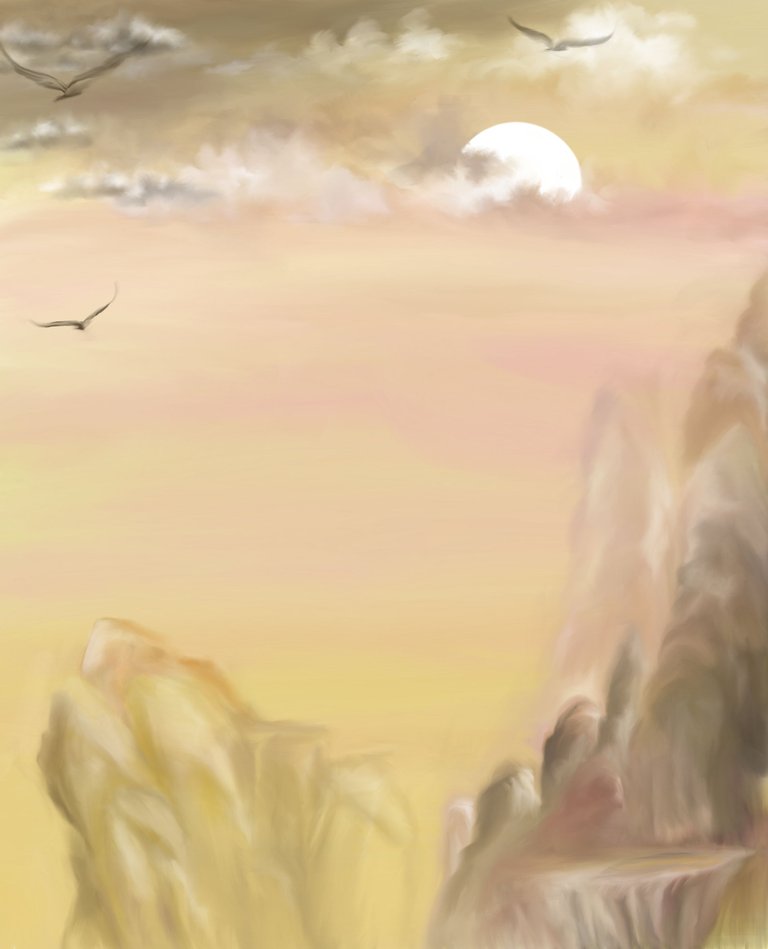 The end result...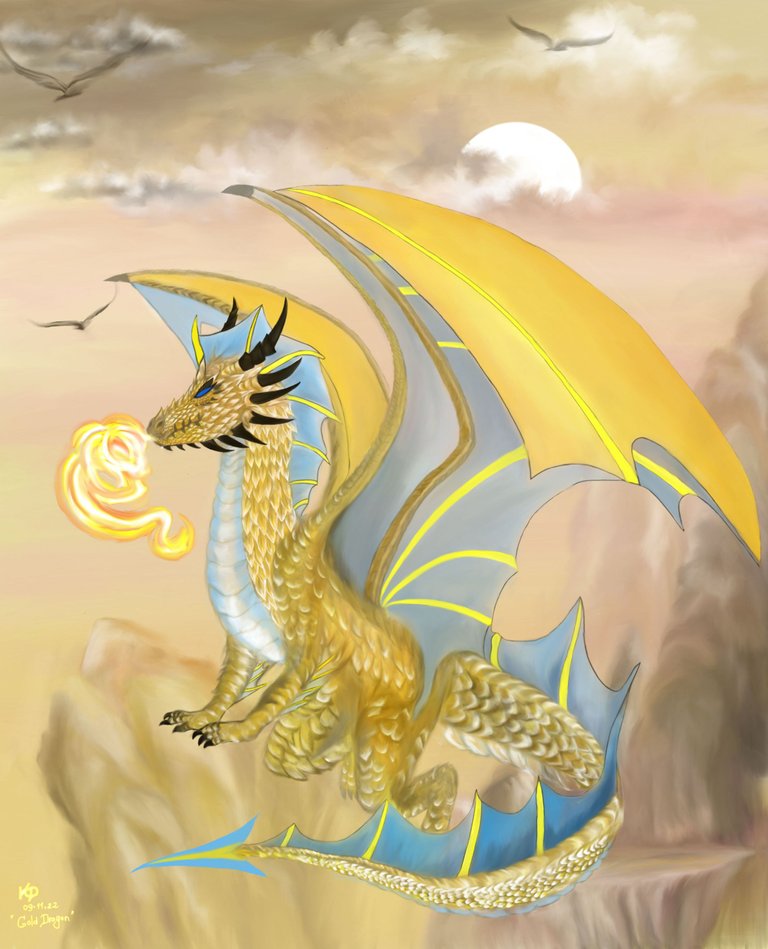 That's it for today and thanks in advance for your support :).
Aside of NFT-Showroom you can also find my artworks, including the painting using another medias, in my instagram gallery.
---
---