Splinterlands - About freedom and prosperity

Life's a pack...you never know what's inside!
None of us are masters of our destiny at birth, we all have different obstacles, goals and dreams in our lives and i would love this lines to serve equaly for everyone who has smart device with internet connection, no matter what they see when looking through the window.
That's why i would like to dedicate some time to explain some simple steps to start a financial project without previous investment, why i think Splinterlands is an amazing play to earn project and how to back it with Hive blockchain's full potential to boost your progress, while we connect with amazing communities.
I sadly see every day how people abandon their projects frustrated because they cannot find a viable way to prosper.
In life, as in battles, we have to go out and fight with all the weapons we have in our hands...and leave the skin in the Arena.
About Freedom...
Just come as you are
We already have enough things in our lives that were stablished, we live in society and pay for well-being and comfort...i won't bore with my first world's problems, some only knew war and misery in their lives and still find the way to go on.
All this challenging lives always come to my head when facing my own problems.
Like many of you, i had to give my best to deal with certain stages in life and also break the ties that keep us chained to certain stablished concepts.
We all come equaly to Splinterlands and Hive blockchain, all from different paths, all with different goals...but we all come free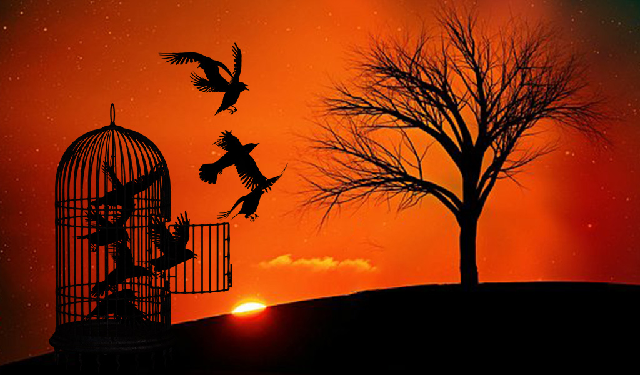 Things reset in this space and doesn't matter if you're unbanked, if your country has hyperinflated economy or civil war...you will get same opportunities and tools to develop.
Remember being fascinated when i discovered the impact crypto could have in developing countries, and consequently the great acceptance they were having.
Whether you own capital or not, this space can provide freedom and the environment for financial prosperity and personal development.
About Prosperity...
Far from wanting to talk about money i think we all agree on the impact of adquisitive power in our lives, i know is sad to say but most of us rely on finantial prosperity to pay for our basic needs.
Cost of living is not the same depending where you live in, but even if it is for fun, savings, extra earnings or to bring basic needs...you can start creating your own resources to back your projects just by following these simple steps and being constant.
If you are reading this post that means you have been redirected to Hive Blog and this is the place where it can all start!
Introduce yourself
Create a Hive account here and start blogging
It's simple, free and fun, introduce yourself and start posting about who you are, break the ice, explore communities and decentralized apps, join them, interact with the members, share original quality content about the things you love and start earning crypto currency.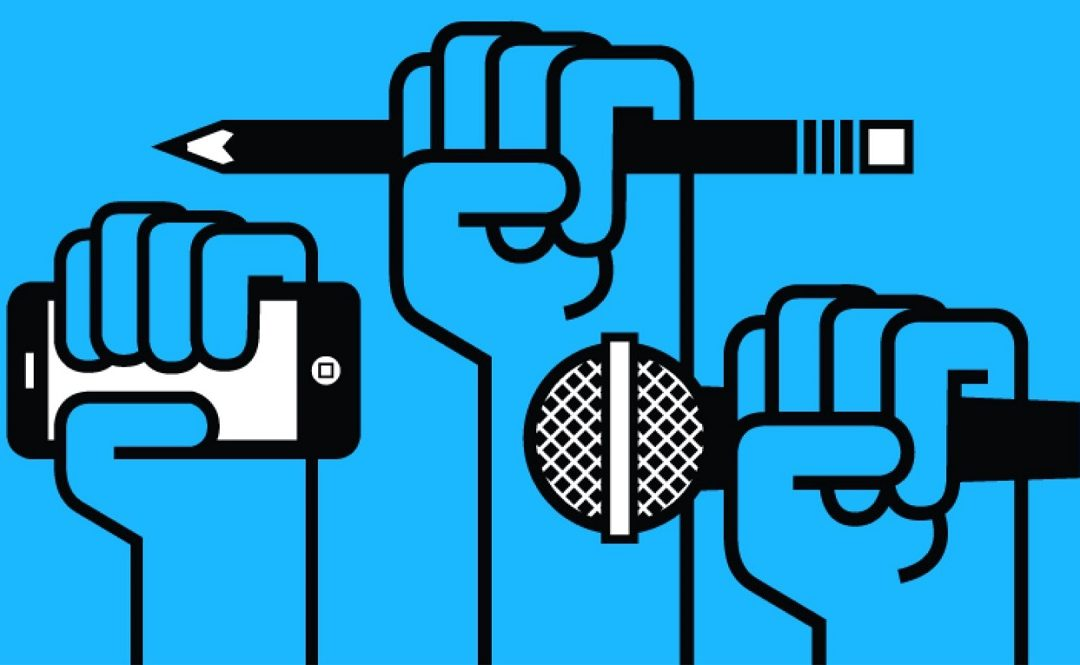 You will soon start being familiarized with the enviroment, social blogging plattforms will allow you to start earning crypto currencies for the upvotes your posts get.
Don't forget to have always Hive tokens powered up to reload your Resource Credits faster.
Power up is the action to stake Hive tokens, we get rentabilty and our Resource Credits will reload faster, these credits will be necesary to do certain actions on the chain, Hive blockchain doesn't have internal fees and these credits are what you'll be requested on your transactions, posting is one of them and also consumes resources.
It is all very intuitive and becomes a routine once we get used to all this new conceps.
Keychain is the easiest and safest way to access your Hive credentials
Before you can even realize you will be organically introduced to swaps, trades and any kind of transactiond on decentralized excanges like Tribaldex or Hive Engine
You can stake your tokens to earn rentability, delegate, provide liquidity, withdraw to get fiat, invest in new projects...once you start chances are infinite.
There's a lot of Dapps in the Hive blockchain; social, media, games... explore them to see what suits you better!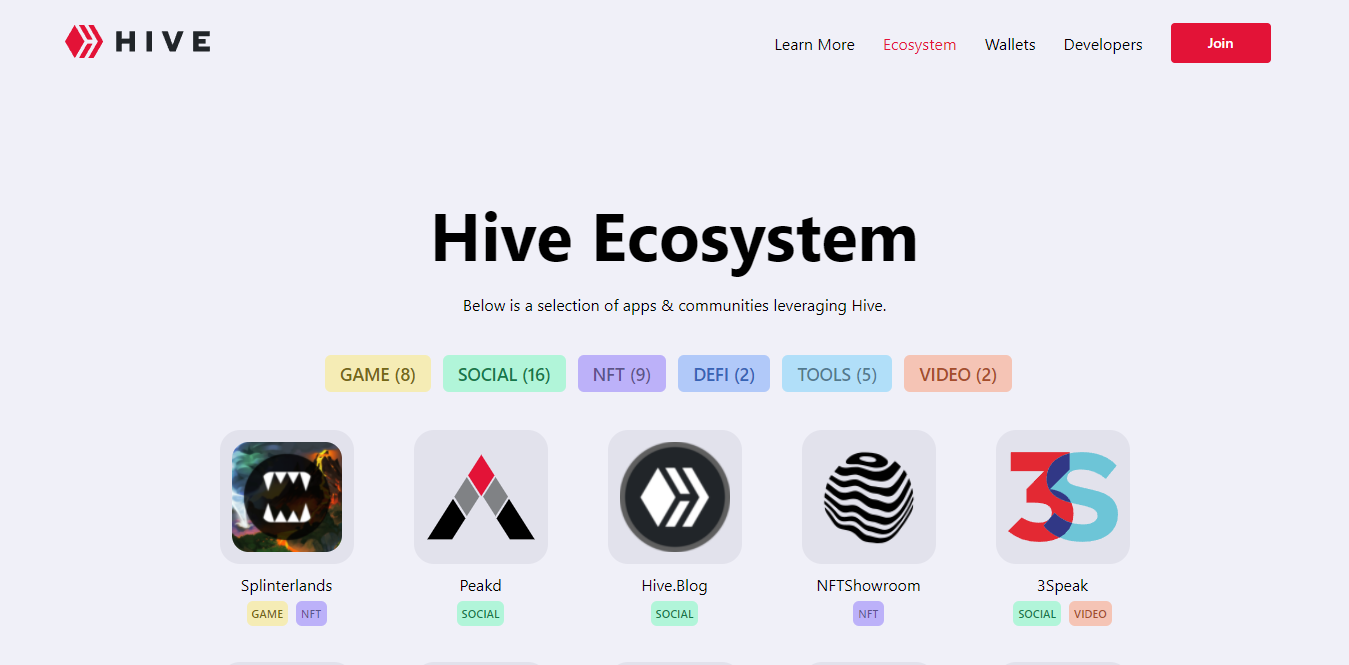 My gateway to Hive was Splinterlands and that's why i have special love and attachment for this game, i can only recommend to start battling on this game, i'm a passionate player.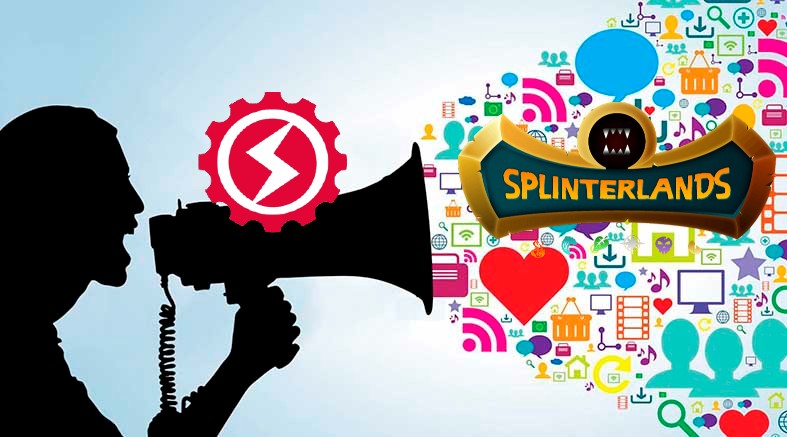 The original essence of card trading games made Nft's
A universe of wizards, beasts, knights and all kind of amazing creatures, vibrant by turns battles set on a rich and beautiful lore.
As any project i really encourage everyone to read their Whitepaper
You can start playing this game absolutely free and explore it without investment, it's a good way to learn and get used to concepts...but...
How can fun be taken to the next level? Earning while you play!
Buying the Spellbook will unlock all the game potential, and the paths for play to earn will be wide open, this is a $10 one time purchase with tons of options for payment and will give us access to:
Battling on ranked leagues with crypto currency rewards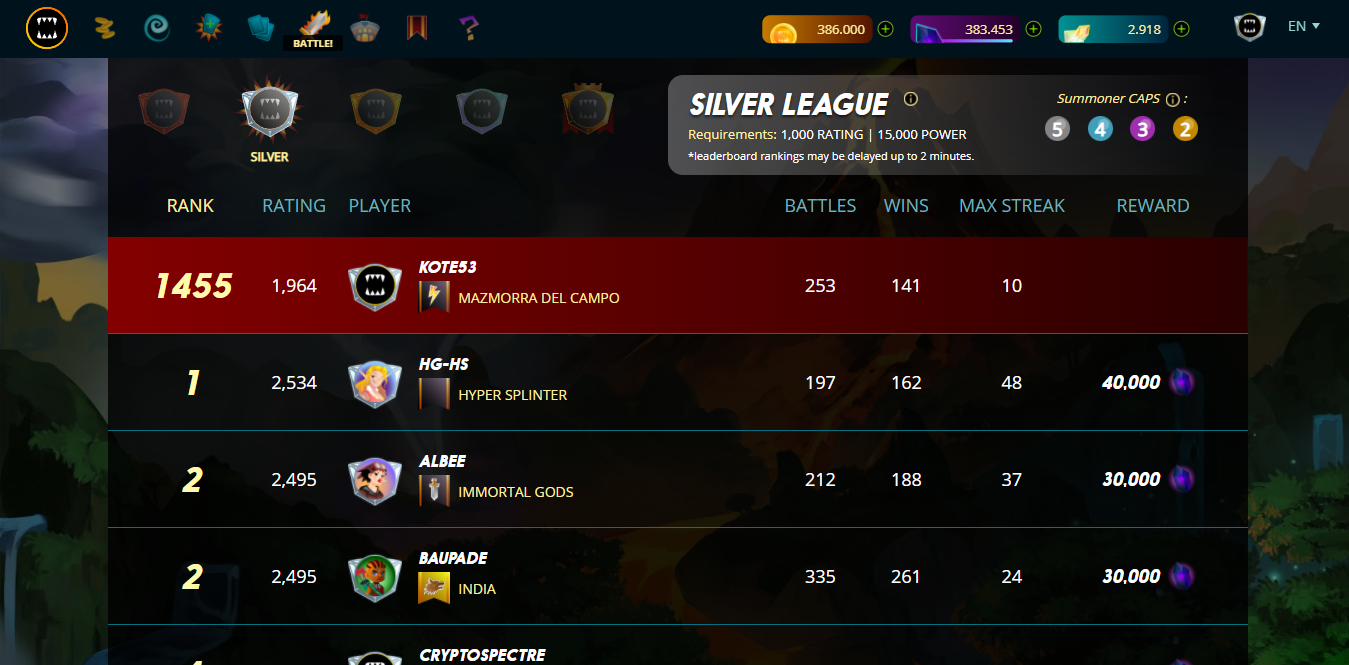 Watch some battling action HERE

Multiple ways to manage your assets, buy cards, rent them, delegate, gift... sell for profit, combine them to make powerful units...chances are infinite to make strategies in game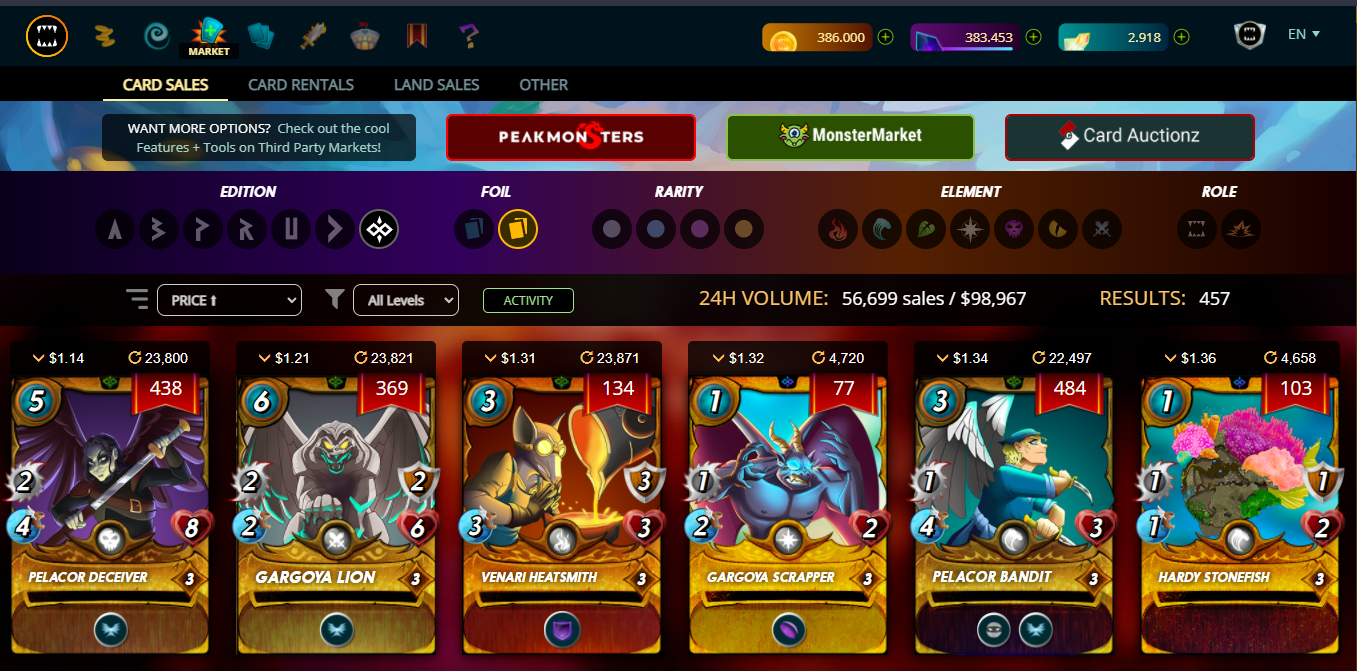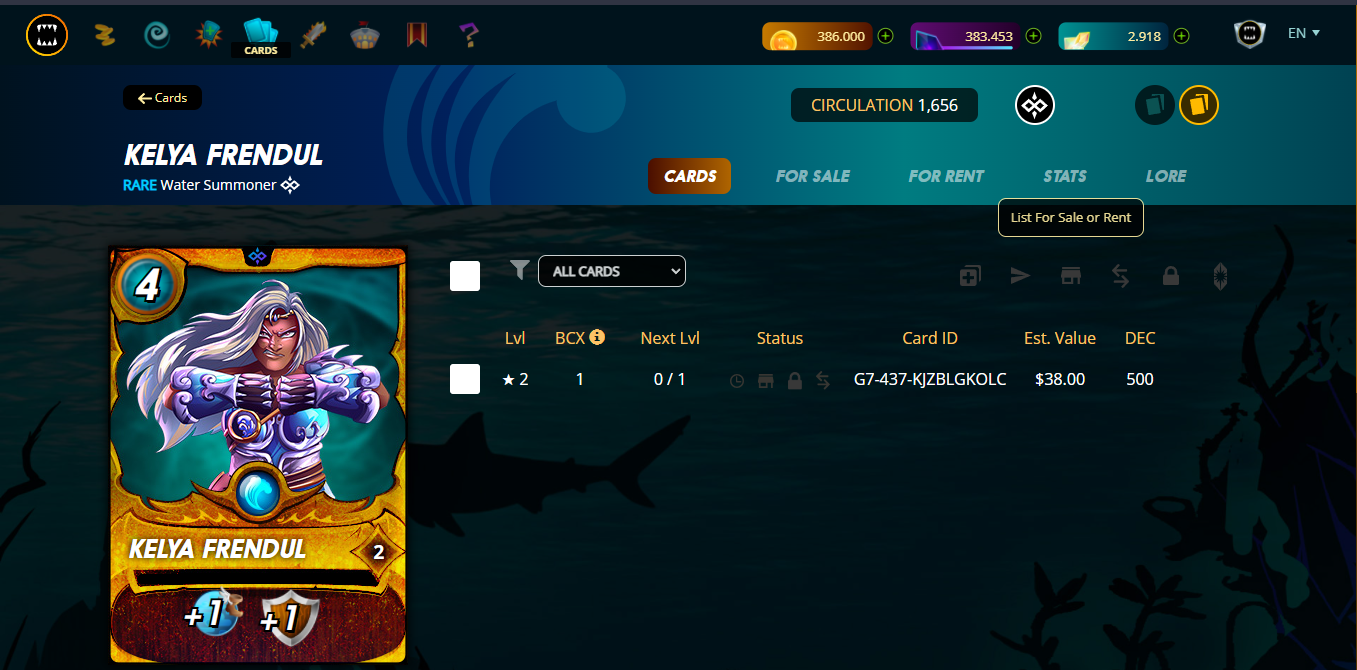 Get daily airdrop reward tokens for the assets you own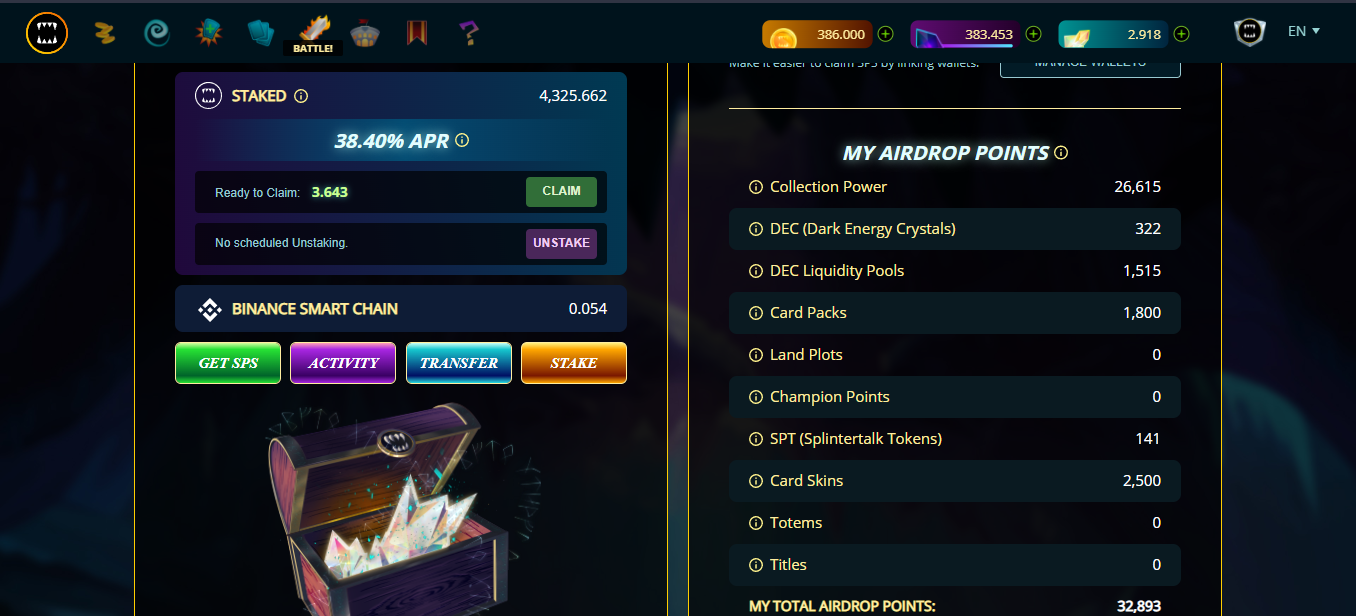 Complete daily quests and claim Nft's and currency rewards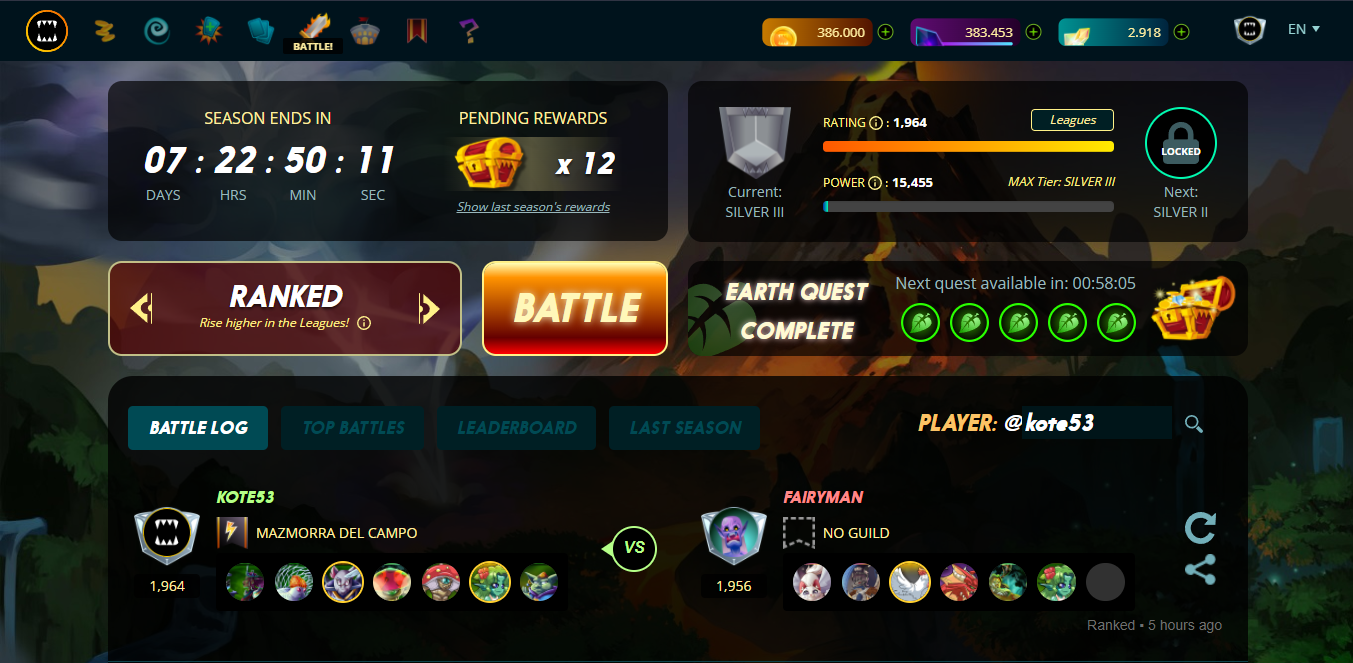 Season Rewards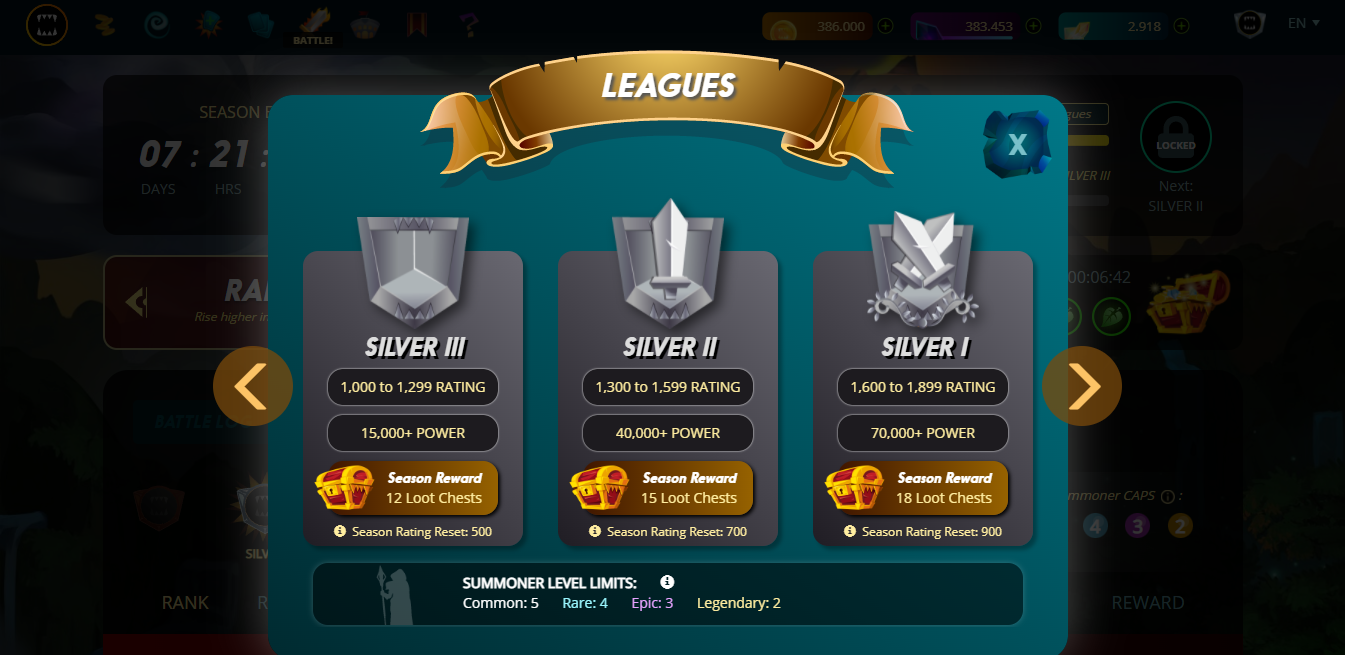 Tournaments with huge prizes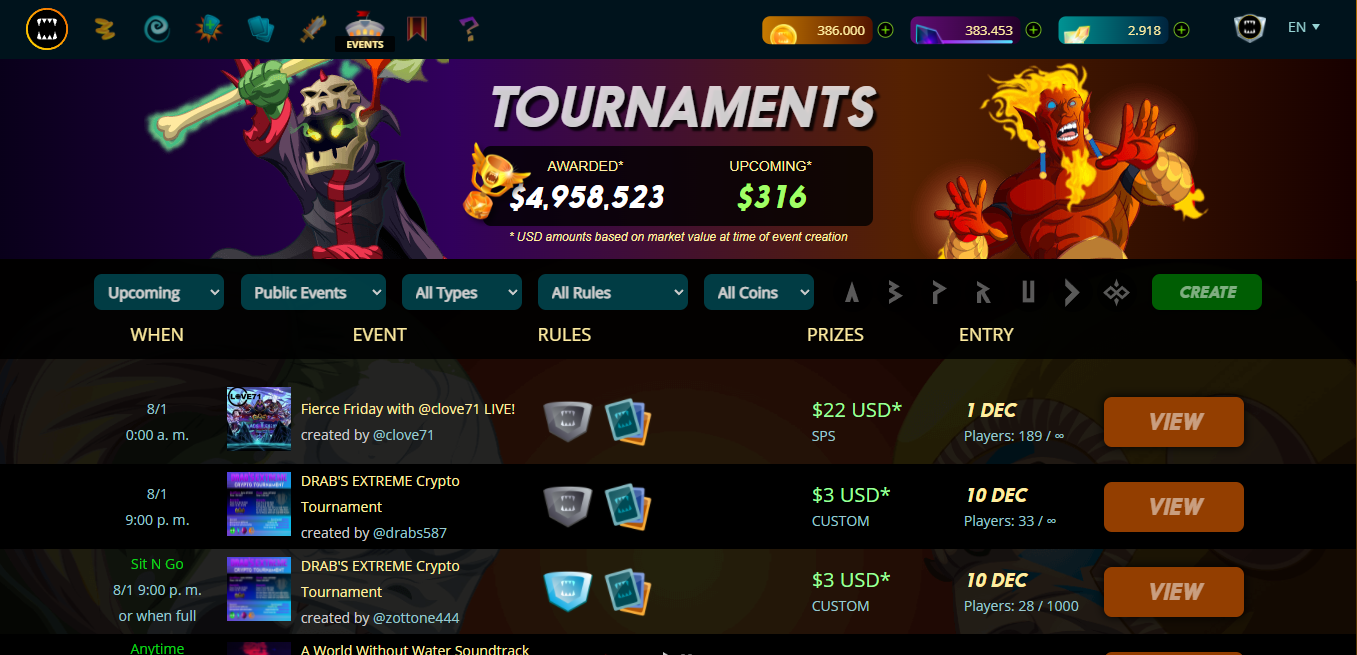 Join guilds to have extra benefits and interact with members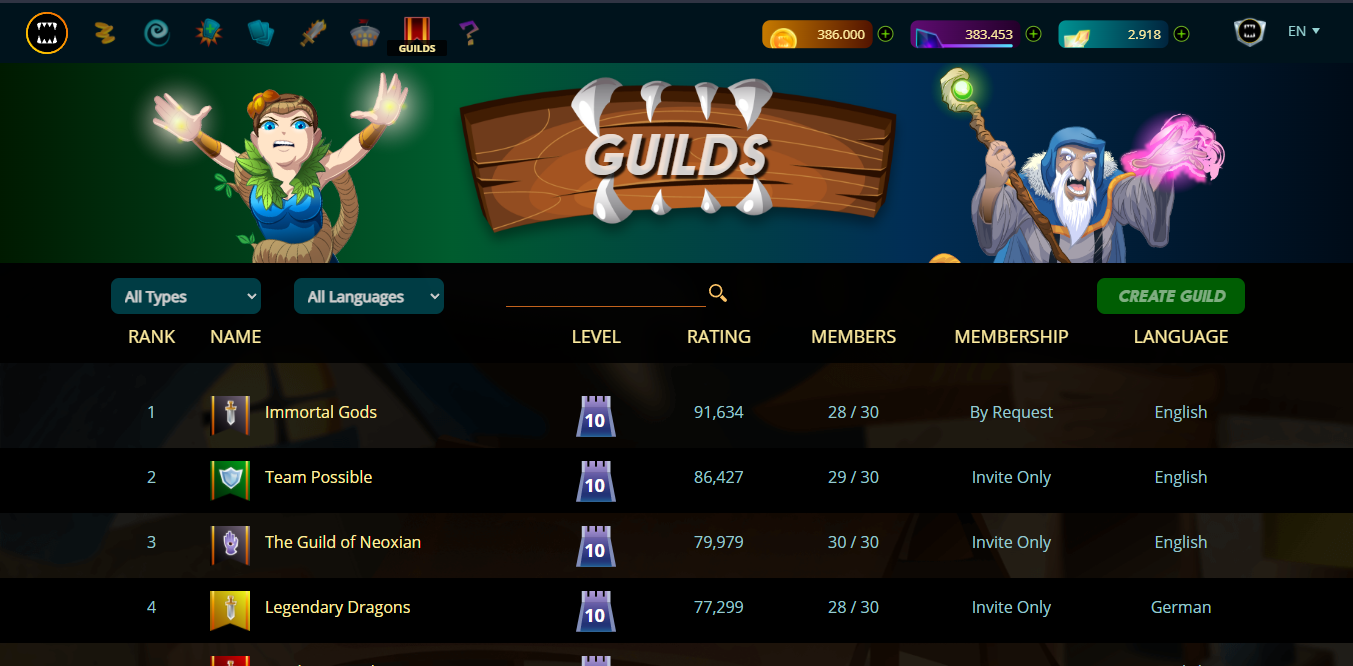 Stake assets for pasive income and access to features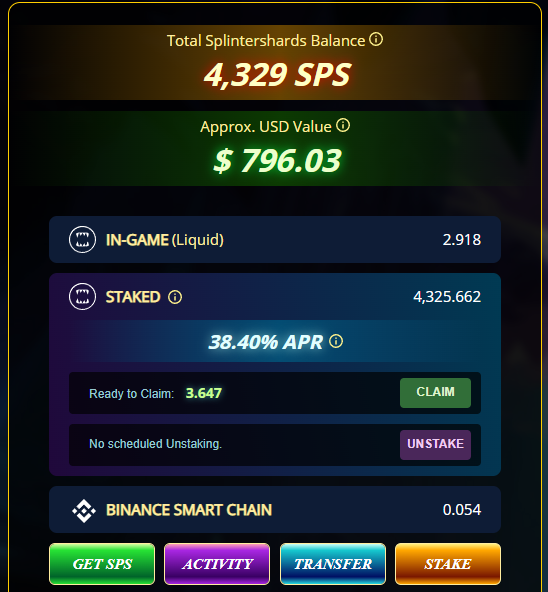 In game shop to purchase packs from ongoing collections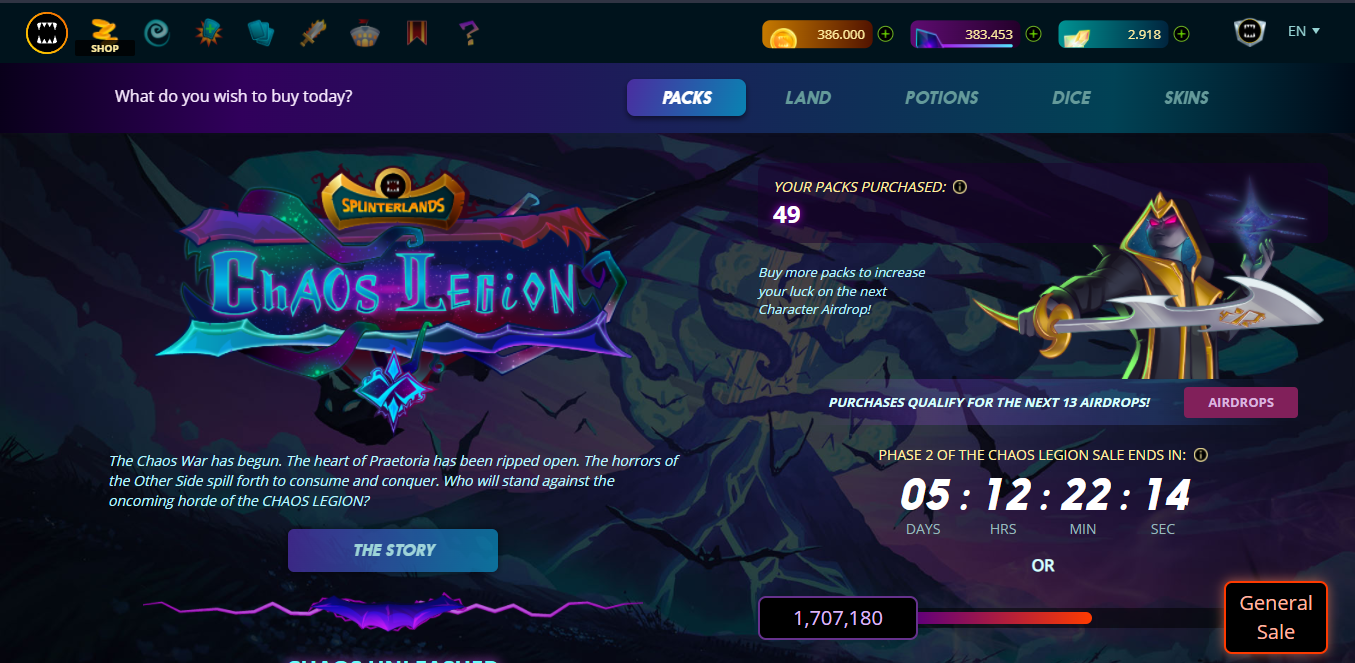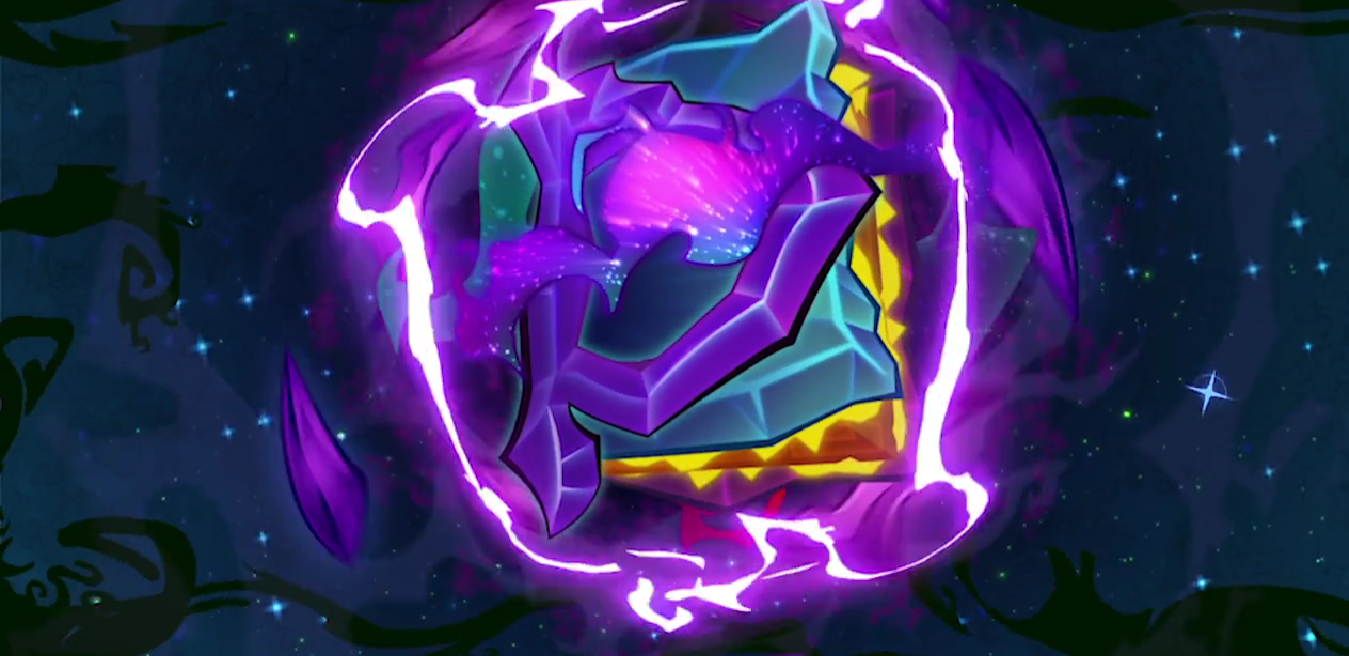 Also check second party markets for tokenized items that can be transfered in-game like packs from older card sets, land plots, totems and many other assets.
Here's a pic from Tribaldex, a decentraliced exchange in Hive Engine.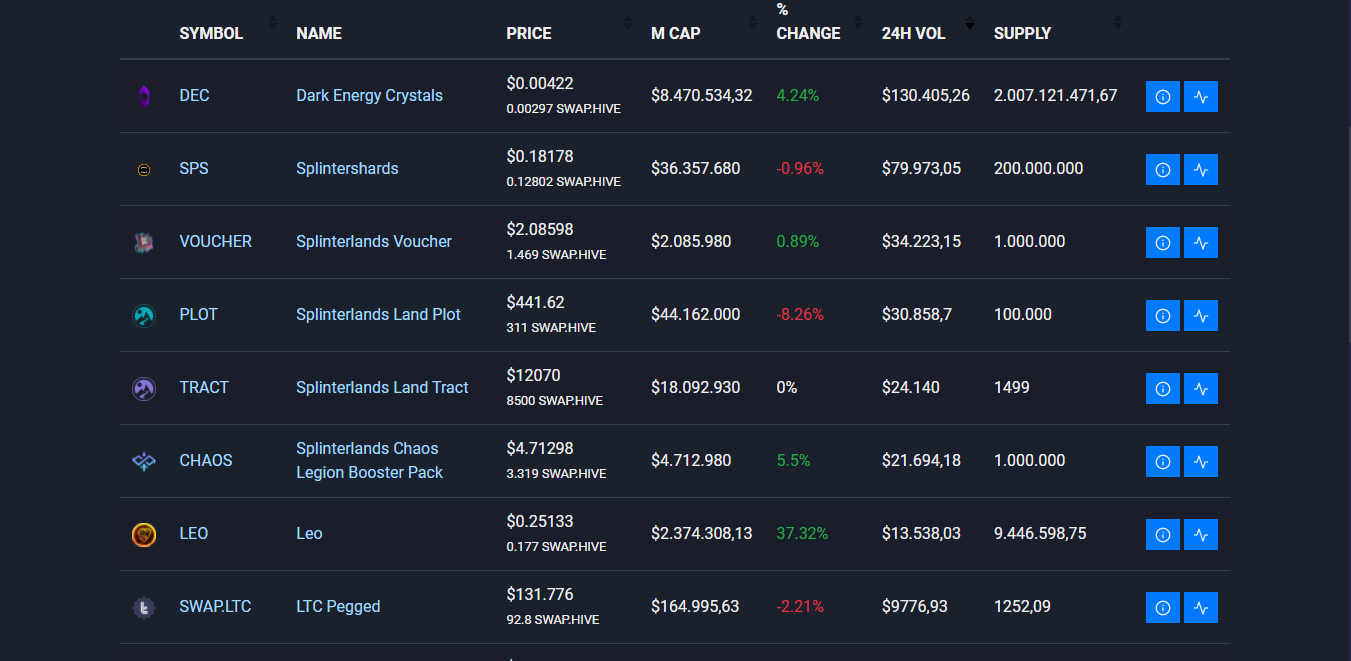 You should now be ready to start this journey and start battling!!

See you in the Arena!!

THANK YOU

All the effort's worth it in this community!
I really enjoy sharing my experience with you, thanks for reading!

JOIN US

Start battling now HERE

Splinterlands Discord channel HERE

Join the community! Tech support members, friendly enviroment, all the info about updates and features, promotions...stay tuned.

Hive Engine Discord channel HERE

Interact with this awesome community, fast support with any Hive related issues, promote your posts and much more!

She gives it all for this community, join her and stay tuned for streams and content, there's always giveaways going and friendly members helping the new players advance on their first steps, thanks Chris for all you do in your community!
---
---