Hive Goals - 2022 May Update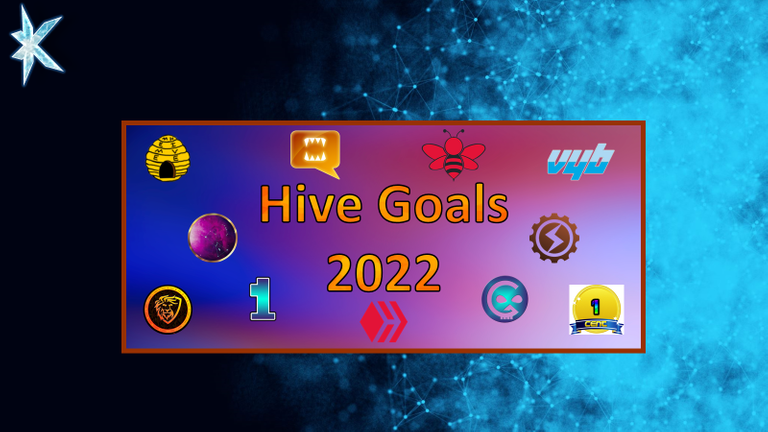 Hello fellow Hivians!
Its the start of the month and that means its time to see how I've been doing with my goals. Before looking into it I'd guess that I've made significant progress compared to prior month as this month I was much more active in posting.
A lot of that I thank my guild for. They really are a great group of people and help keep me motivated even when I'm down. I'm really quite lucky to have wound up with them. This is one of the reasons I continue delegating a good chunk of my tokens to the guild's shared account @acolytesofhelio. Like my own goals, Acolytes of Helio have set some strong goals to become better curators and my delegations directly help that.

Goals
So I know I mentioned that I would consider changing my goals as I hit some of them way faster than I was initially expecting but instead I've opted just to keep stacking my tokens without any official target in mind. I might use them to rebalance if I'm near to missing my goals in Dec.
Do here is my target progress so far:
| Token | Target Holding | Mar Holding | Apr Holding | May Holding |
| --- | --- | --- | --- | --- |
| HP (Hive) | 500 | 320.975 | 338.467 | 347.546 |
| SPT | 15,000 | 9,296.226 | 12,136.744 | 15,100.031 |
| Oneup | 15,000 | 5,581.398 | 7,056.102 | 7,791.804 |
| BXT | 5 | 3.659 | 6.466 | 6.466 |
| MEME | 1,000 | 657.586 | 780.301 | 1,163.139 |
| VYB | 100 | 28.791 | 43.795 | 54.2 |
| OPG | 150 | 80.556 | 94.093 | 113.72 |
| LEO | 25 | 16.913 | 28.39 | 28.449 |
| Cartel | 10 | 1 | 1 | 1 |
| CENT | 250 | 230.05 | 251.117 | 252.483 |
| BEE | 10 | .302 | .400 | .6036 |
So first off Apr was indeed a great month. I've now managed to hit my goal for MEME, SPT, BXT, LEO, and CENT. Of the remaining tokens, I've made significant progress with oneup and VYB and am now at the half way point. The only tokens I'm not making really significant progress towards include BEE, CARTEL, and HP. HP of course is difficult to obtain as garnering attention and upvotes is the only way that will happen in this goals challenge. For BEE, I'm still not exactly sure what drives its distribution. That said, I continue to stake what little I get from the LPs I'm in. I have also been holding off on making additional CARTEL purchases as right now the market for that token is not very liquid as no new tokens are currently being issued. That I expect to change soon as the Oneup gaming guild evaluates their governance situation at the 6 month mark. I suspect that these tokens will spike in price if a vote to distribute earnings occurs. All of those curator accounts have been stacking massive amounts of tokens based on all of the people delegating to them.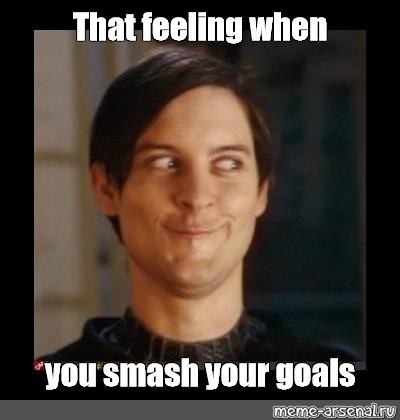 Thank you all for reading and good luck to you as well at achieving your own personal goals.
Cheers all!

Disclaimers
All images and content owned by me unless otherwise noted.
Helpful Details
Hive Curators
For those of you that blog but don't like to curate content, consider delegating your tokens for daily payouts. The following Curation accounts will payout 95% of all curation rewards received back to you automatically allowing you to indirectly support great content while earning great APY off of your crypto.
May not include all curation accounts
Hive Basic Income (HBI)
HBI is effectively an automated curation tool which will upvote your HIVE posts forever. It is an amazing way to ensure you get some income from all of the time you spend teaching others via posting your strategies, analysis, and thoughts. You can read more about HBI in their FAQ.
Support
If you are new to the Crypto space and wish to support me, please utilize the below referral links. You can also support via upvotes, tips directly through Hive, including my name in a HBI purchase, or via a card/DEC donation. Finally, delegating tokens (HP, SPT, or ONEUP) to
@acolytesofhelio
will help our guild curation account grow and support our community.
Exchanges & DeFi
Coinbase - $10 signup bonus
Bittrex
Uphold - $20 bonus on first $250
Blockfi
NFT Games
Splinterlands - Contact me after using and I'll send some DEC your way.
Gods Unchained
Exode - 2 free alpha booster packs
Rising Star
---
---