Rental Users Lists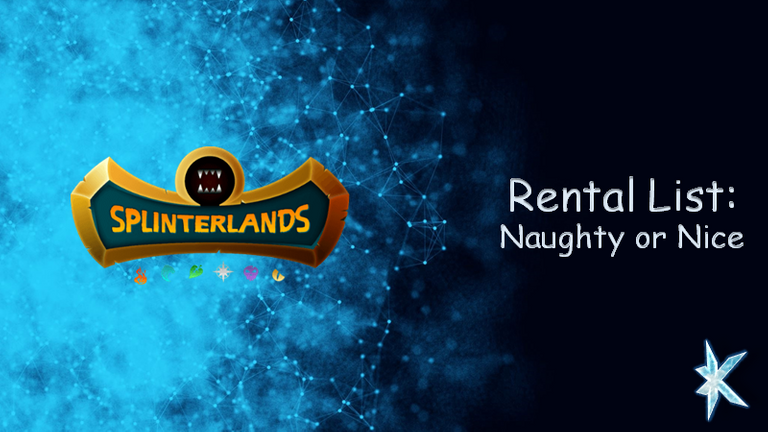 Hello fellow TCG enthusiasts!
This post is going to be a bit controversial. We have a very clear issue right now with rental costs always spiking at end of season. This is an issue not in fairness or significant failure of game mechanics. This is an ethical issue. Due to the obvious flux in demand of new players trying to secure those paltry EoS Rewards, rental prices are absurd near the end of each season. This incentivizes cancelations because who doesn't want to make more money.
I want to bring forth a potential solution and compile a list of owners to rent from and to avoid while we wait for a better system.
Skip to the bottom for the list


The system itself, as it stands right now, is technically fair in that it doesn't force a renter or owner to do anything they don't specifically agree to. That said, there is little to no risk having cards go unrented during end of season as there are no rental pressures throughout the season. As such, the market very clearly provides incentive to cancel a rental contract as there is very clear and easy profit to be made.
I've already made a post which discusses how you can tell if it is worth renting to move up or not so I won't go into that here. TLDR though, generally its not worth it and you should be renting the ENTIRE season instead.
I'd like to propose returning to a version of the prior rental system. Many people want contracts enforced outright but there is a clear problem in that owners don't agree to rental length and it would be unfair to force them to be at the whim of renters. However, if terms were required to be agreed upon up front this would solve most of the related issues (spikes near the end, lulls the rest) by forcing both renters AND owners to consider the risk of waiting to rent. Prices will always go up near end of season but a risk conscious renter could opt to secure a rental contract for a longer period to avoid the fight for power at the end. At the same time, this would cause less demand, albeit not entirely, near end of season which would force owners to make the risk/reward decision of accepting longer contracts, making sure they earn on their cards more often or risking their card not being rented.


The purpose of this isn't to flame users, simply to provide renters information to make the best decisions for them. The way the market is built incentivizes maximization of profit and that isn't technically wrong.
These lists will be updated periodically, are reported to me via the official discord, and are fact checked. Note that cancelations represents the number of cancelations I have been provided proof of.
Blacklist:
| Owner | Cancelations |
| --- | --- |
| abh12345 | 2 |
| abrockman | 1 |
| akomoajong | 1 |
| americaman | 1 |
| b0mbax | 1 |
| bennyonetwo | 2 |
| dimmerobject | 1 |
| draygyn | 65 |
| druidsblood | 8 |
| finale77 | 1 |
| gamemusic | 1 |
| godzillayolo420 | 1 |
| goldninja | 1 |
| gusvzla | 1 |
| homeyeats | 1 |
| imno | 1 |
| kpux | 1 |
| louis88 | 1 |
| matt-dub | 2 |
| niallon11 | 1 |
| obvious | 1 |
| restinpeace | 1 |
| sebastienv | 1 |
| shootermacgavin | 1 |
| splintermule | 1 |
| splinter-rentals | 1 |
| steemdiamond | 6 |
| steemitromney | 1 |
| steemstorage | 1 |
| stephanus | 1 |
| tarazkp | 1 |
| trainz | 1 |
| ulviux | 1 |
| zugdaze | 1 |
Props to draygyn for putting himself here.
Whitelist:
| Owner | Recommendations |
| --- | --- |
| clove71 | 4 |
| czechglobalhosts | 1 |
| monsters2themoon | 1 |
| smalp | 1 |
| uniqn | 3 |
| kiokzz.spt | 1 |
| chekohler | 1 |

Post Tax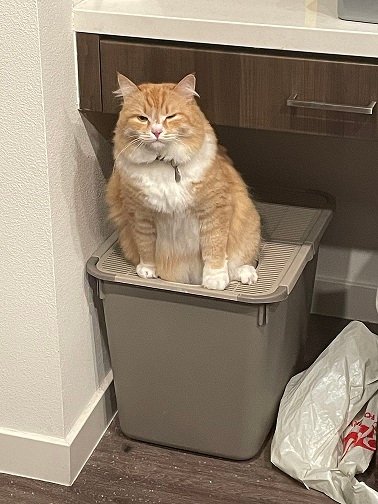 For this post's tax It seemed fitting to offer you all Nobu shitting. Although Splinterlands offers us all the unique opportunity to play in an 'almost' free market, it certainly feels shitty to have a rental canceled on you last second.
Also yes, he uses his litter box like a human toilet and it is not as cool or convenient as you would think.

Disclaimers
Splinterlands images owned by Splinterlands. All other images and content owned by me unless otherwise noted.
Helpful Details
Monster Curator
For those of you that blog, consider delegating your SPT to
@monster-curator
for daily SPT payouts. For more information checkout their how-to post
here
.
Hive Basic Income (HBI)
HBI is effectively an automated curation tool which will upvote your HIVE posts forever. It is an amazing way to ensure you get some income from all of the time you spend teaching others via posting your strategies, analysis, and thoughts. You can read more about HBI in their FAQ.
Support
If you are new to the Crypto space and wish to support Atlas, Nobu, and myself, please utilize the following referral links. You can also support me via Tip directly through Hive, including my name in a HBI purchase, or via a card/DEC donation.
Exchanges
Coinbase - $10 signup bonus
Bittrex
NFT Games
Splinterlands - Contact me after using and I'll send some DEC your way.
Gods Unchained
Exode - 2 free alpha booster packs
Rising Star
---
---