Battle Report for the Third, is it lucky? Kind of...
This is my third brawl report, it is going to be smaller than the last two, mostly because I am in the Silver Untamed, so only three battles.
Starting out with Pizza 3, the Hand Tossed collection, we began this brawl starting our rank at 235, we did jump up, go PIZZA!!!
We did entered 12 of the 13 frays this time, and it looks like there were not as many entered this time as well, from all guilds, we only have 62 battles.
Fight #1
This one comes out as true strike and poison, so range will be hitting and 2 damage a round, 48 mana, so a decent amount of on this one. Not having too many cards on this one, I went with light for the extra help and I have my fingers crossed!
I got lucky on this one, the opponent fled!
Fight #2
Second fight comes to town with a break in armor, I think I will go fire on this one for the extra speed.
This fight does not look good again, gladiator, along with a legendary magic, we shall see! Did not go well, the gladiator again, struck me down!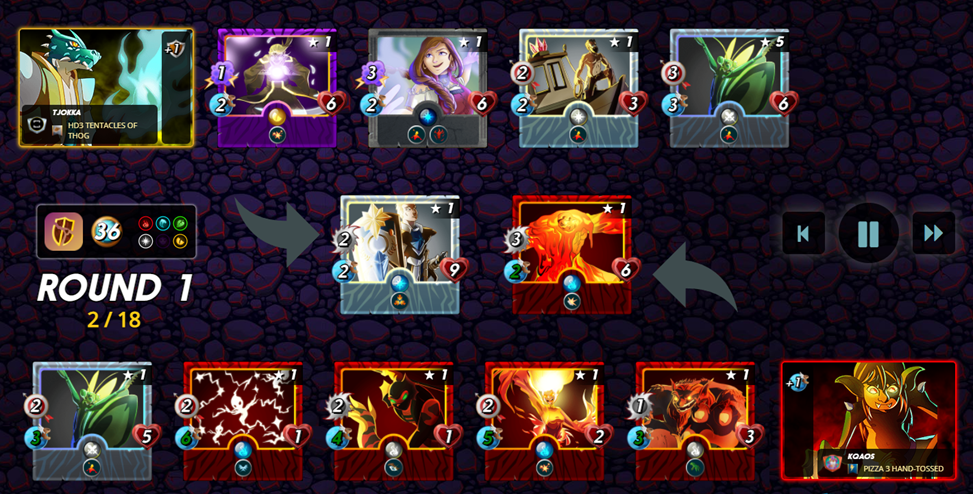 Link: https://splinterlands.com?p=battle&id=sm_4RCr4LLFbSxWhH1SVl7q&ref=kqaos
Fight #3
This one is a little harder, no melee and earthquake, I need some flight, going Dragon on this one! Along with light for some more help, the truthspeak for the armor, came across a gladiator here, so it will be painful.
As you can see in the link, bloodlust wrecked me along with the magic, not a nice fight.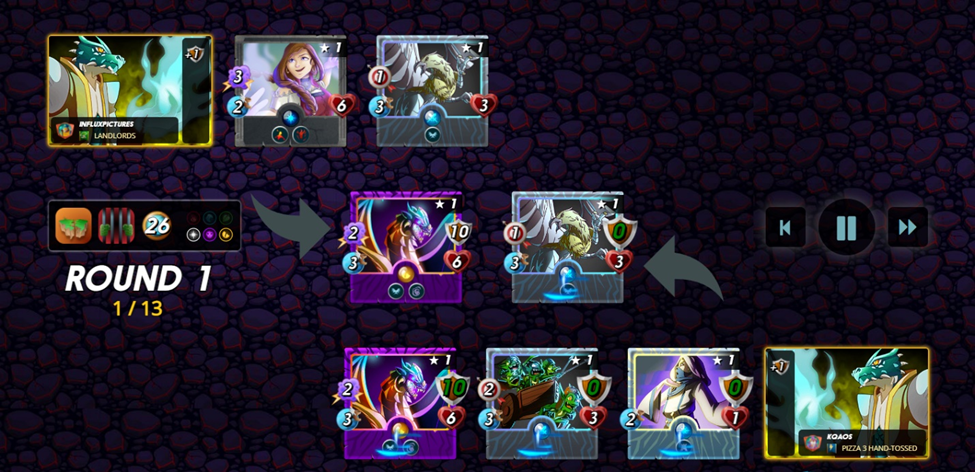 Link: https://splinterlands.com?p=battle&id=sm_fRR7HN2W77CUk4QvfXgl&ref=kqaos
I am rather shaky on this one with the Silver League with not many cards that can compete there. Going into the last 9 hours I am 0-1, hoping the other 2 flee!
Yeah, way outgunned on this one, I ended up 1-2, not too great of a showing, it felt like the terminator coming at me, lost to the same gladiator twice, Captain Katie! The guild as a whole, we ended up 32 wins 30 losses, landing us in 4th spot, 4 wins behind number 3.
The thing that I liked about this one, I received enough merits to open a gladiator, let's see what happens! This is the lucky part of this post!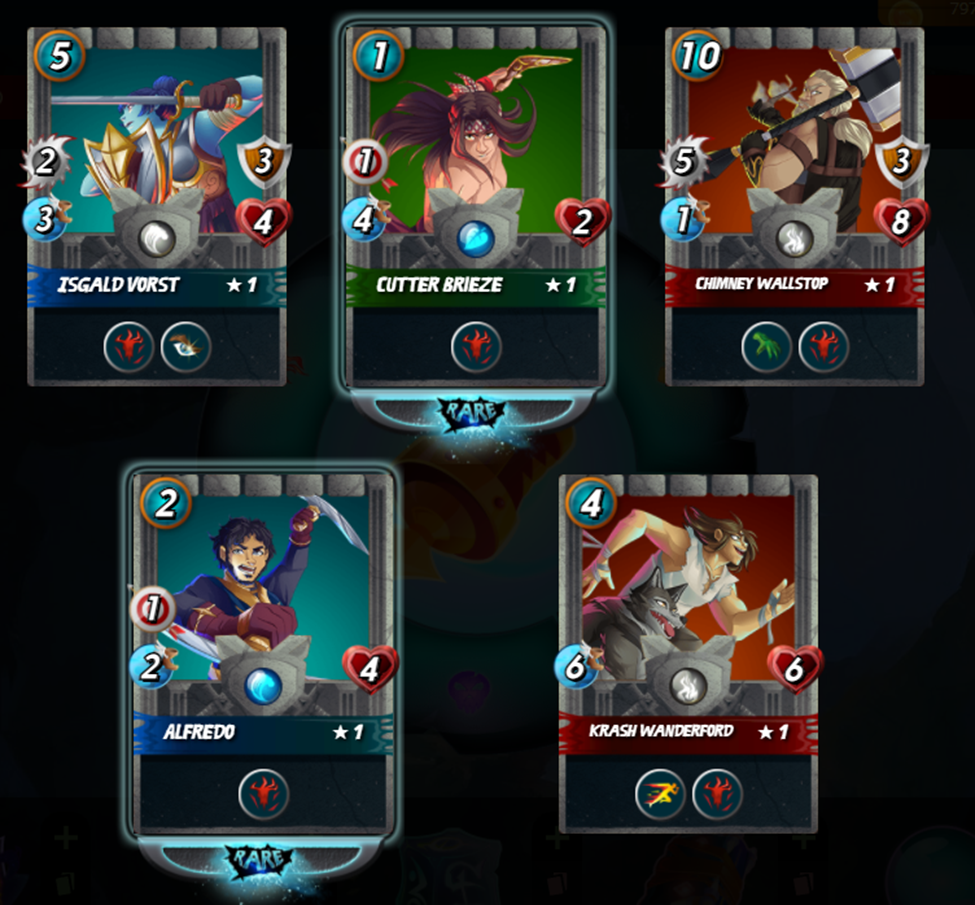 Picked up two rare cards, so not too bad, all of it adds to the collection power so it helps!
You probably noticed that some of this was written as if the brawl didn't happen yet, and you would be correct, I wrote my thoughts before and after, if you like that let me know in the comments!
Thank you for reading this far, additionally, I do want to thank the people in Pizza, a great place to hang out! I have learned a lot from it and there are great people and a very positive community.
You can find them here: https://discord.gg/5Rt6d5yN
At some point I will be doing some other posts about my experiences in Crypto, but here are some links if you are interested in some other NFT Games or other games as well!
Splinterlands: https://splinterlands.com?ref=kqaos
(If you are reading this post and not playing, you might be confused, this is the place to start!)
Rising Star: https://www.risingstargame.com?referrer=kqaosphreak
Great music NFT and a way to support up and coming musicians!
Sorare: www.sorare.com/r/dr-kqaos
Still learning this one, but it is a football (American Soccer), easy to set up and go!
Unmineable: https://unmineable.com/?ref=8gz1-y2a6
A great way to get into Crypto mining, easy to set up, code gets you a 0.25% fee discount
Star Citizen: https://robertsspaceindustries.com/ Referral code: STAR-LRKQ-D6NK
Space game, still in alpha development, playable, very immersive, they do have fly free events periodically, if you do sign up, with the referral code it will give you money in the game along with both of us receiving a free ship!
Let me know if there are any questions, you can find me in the messages here or in the Pizza Discord.
Lastly, thank you again, remember you are awesome and have a wonderful week!
Dr. Kqaos
---
---