Never do this in the ENRAGE ruleset
Hi Guys. This is my normal daily grind, but this time I tried FIRE FOCUS, which I never tried in the DIAMOND league because it is too expensive, predictable, and if you don't have YODIN you will have a hard time, which I had. I will be sharing the cards that I rented, rental costs, and the battle that I can't get out of my mind because of the mistakes that I made here.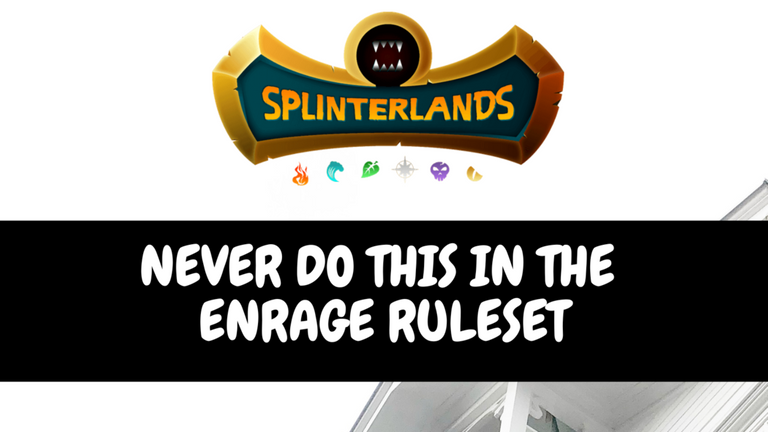 RENTED CARDS
As usual, I rented all of the max level cards that were less than 10 DEC/Day and the cards that I believe I will use a lot and help me win the majority of the games despite the higher price. I was unable to rent a YODIN because it was priced at 1600 DEC/Day, which is more than my total rental cost for the fire splinter, which is 1409.016 DEC/Day. With YODIN, I will be able to win more games, but I am still attempting to become acquainted with the diamond league and try different lineups and monsters.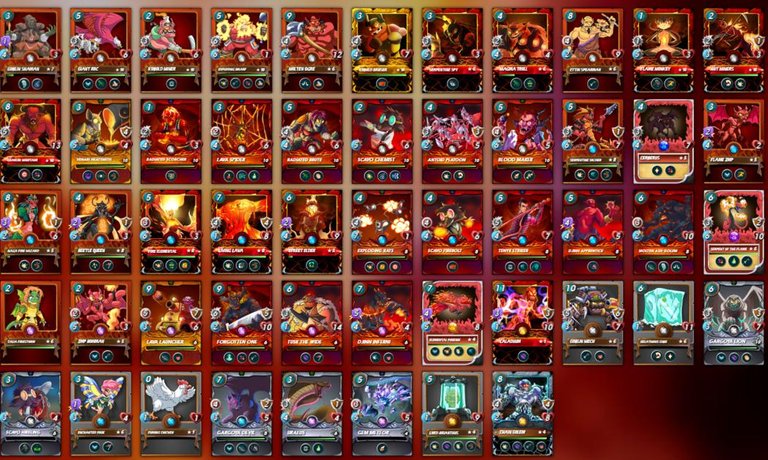 RENTAL COST


BATTLE OF THE DAY
I chose this game because I made a lot of mistakes in this match.
**First and foremost, with the EXPLOSIVE WEAPONRY ruleset, I always go for fast monsters to eliminate the enemy before they can take their turn, as I did in this match. However, I don't have a good tank to take the enemy's blast damage, and all of my monsters are vulnerable and have low HP.
Second, I didn't realize there was an ENRAGE ruleset, so I chose EXPLODING RAT, who has a REDEMPTION ability, and in round 1 he died from the THORNS and exploded, boosting all of the enemy monsters' speed so much that I lost the game in round 1.
Third, in the EXPLOSIVE WEAPONRY ruleset, I chose a monster with the ability BLAST, which is useless.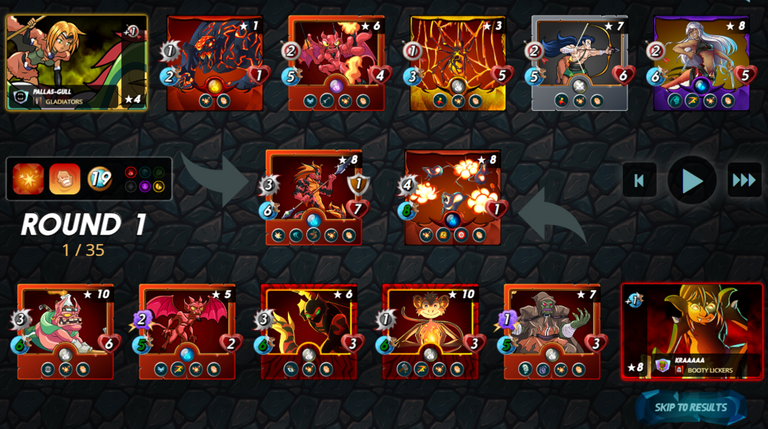 Battle Link Here

REWARDS
Daily Chest Quest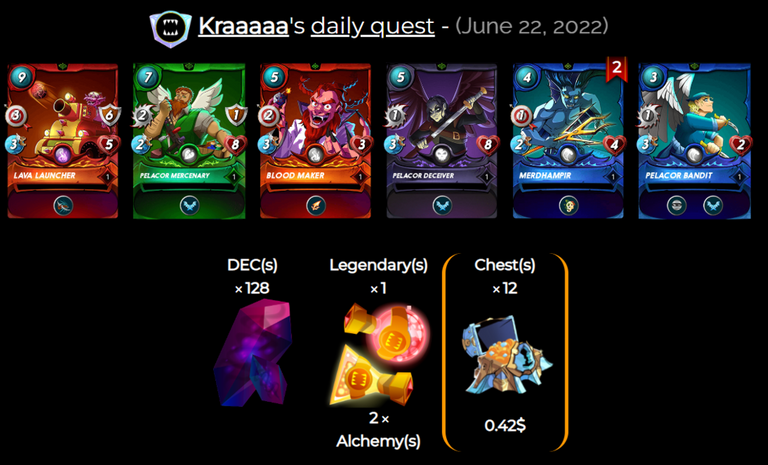 DEC rewards from the Rank Battles


AFTERTHOUGHTS
This FIRE focus was a disaster for me; I lost 60-70 percent of my game and was not even motivated to play until I reached 50 percent ECR, which is why I changed my goal and just tried to open at least 12 Diamond chests; as usual, my luck with these chests is terrible. I'm still learning the meta and strategies in the DIAMOND league, and I'm halfway there, but I'll never play FIRE focus again.

All of the images are owned by splinterlands.
The cover photo was made in canva.
The GIF was made in Lunapic
If you are not playing splinterlands yet. You can use my referral here.
---
---