RELEARNING STRATEGIES - SPLINTERLANDS BRAWLS
Hello everyone, I've been inactive in both splinterlands and blogging for a few weeks, but I'll be back next week. I missed a lot of Splinterlands updates and had forgotten most of the game's strategies, and with this BRAWL, I had to learn new strategies and relearn old ones the hard way by losing my matches.
I'll talk about some of my battles, interesting strategies, and our guild's performance in this BRAWL.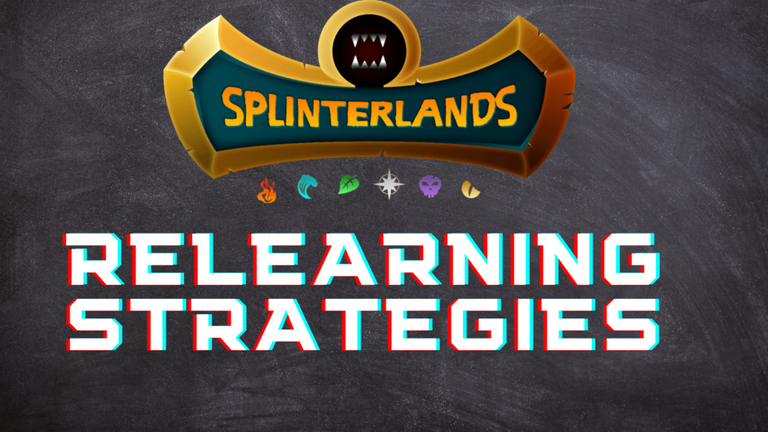 MY STATS
Yes, I had to learn the strategies the hard way. Three games were lost and one was a draw. I've been struggling in our last two brawls, losing three games while competing in the FRAY 1.


GAMES
GAME 1 - MAGIC & HEAL STRATEGY
The first strategy I rediscovered was to use the ALL magic lineup with double heal. Because the match rulesets were EQUALIZER and FOG OF WAR, all damage will be received by the first position monster unless the enemy used a monster that has SCATTERSHOT ability, which is highly unlikely. That's why I went for ALL MAGIC damage monsters with two monsters with the TANK HEAL ability; fortunately for me, the enemy went for range damage and didn't get an AFFLICTION monster that prevents healing.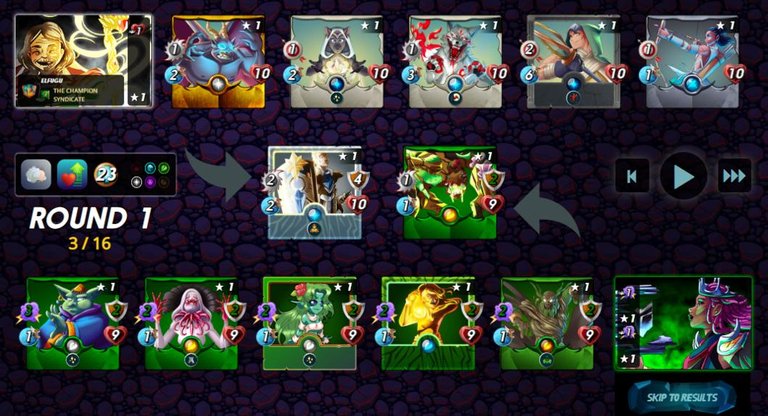 GAME 2 - MY TERRIBLE MISTAKE
One of the most important things I forgot in BRAWLS is that the GLADIUS cards have the BLOODLUST ability; it did not occur to me that the enemy might pick a GLADIUS card in this match and I paid the price; picking monsters with 1 HP in BRAWLS is risky because they can boost the stats of the GLADIUS cards, making your life harder, and this game is a great example of that.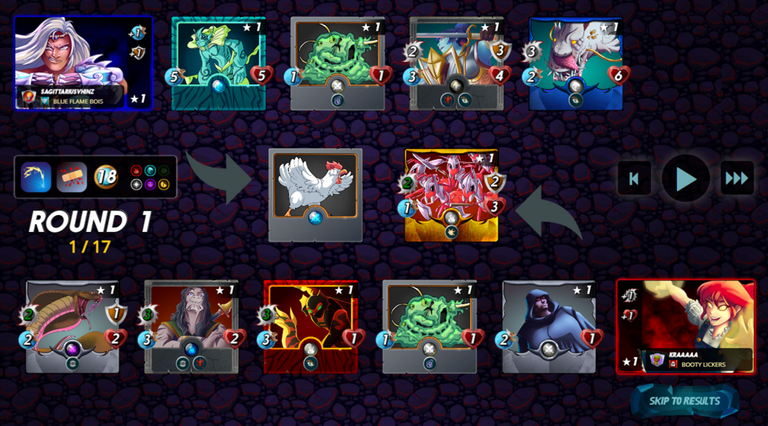 GAME 3 - BUG GAME - Surrender
This is the first time I've encountered this bug; I'm not sure what happened, but we both surrendered.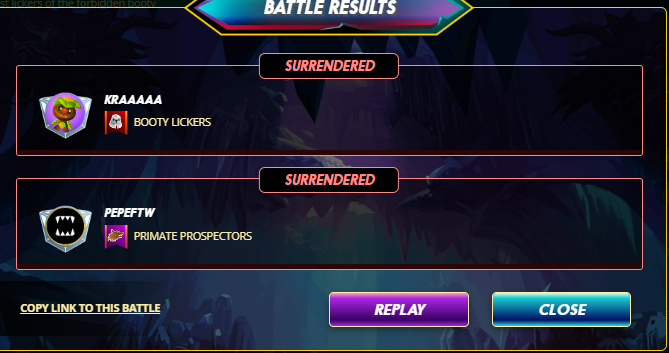 GAME 4 - LEARNED SOMETHING NEW
This is the first time I've faced this strategy, and I think this lineup is very clever. The enemy used the ruleset KEEP YOUR DISTANCE, which means that melee monsters are not allowed in this match, so he went for FAILED SUMMONER to counter magic, GOBLIN PSYCHIC to heal it, and HALFLING ALCHEMIST to reduce the enemy's damage; his lineup in this ruleset is excellent, and I believe it will be difficult to counter it in this match.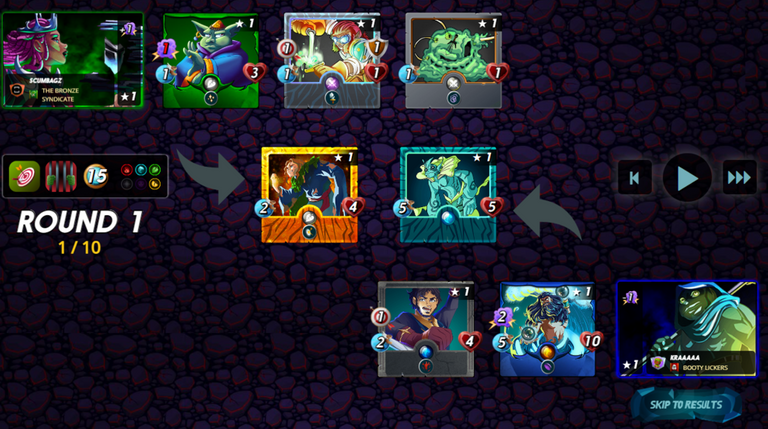 GAME 5 - BOOSTING MY GLADIUS CARD
Picking a GLADIUS card and monsters that can help it, is my favorite strategy in brawls. This is why my strategy for this game revolves around my ORELLA ABADON because this monster has a SNEAK ability. I chose two other monsters with the SNEAK ability to remove the armor of the enemy backline or damage it first, then my ORELLA ABADON will finish it, boosting his stats even more.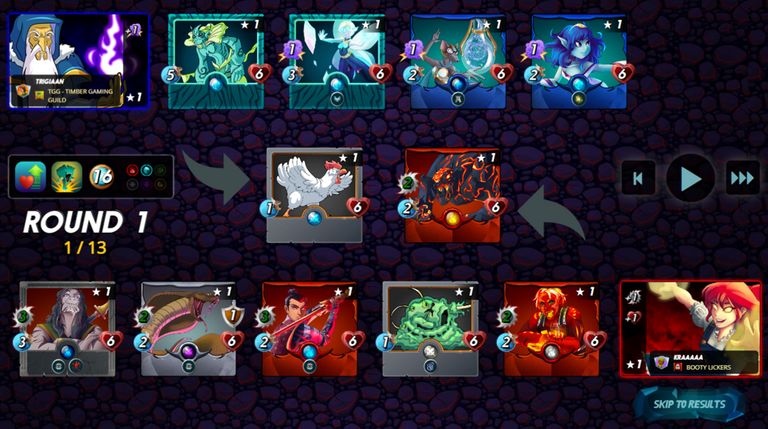 GUILDMATES WINS
My guildmates almost all have perfect records, having only lost one or two matches.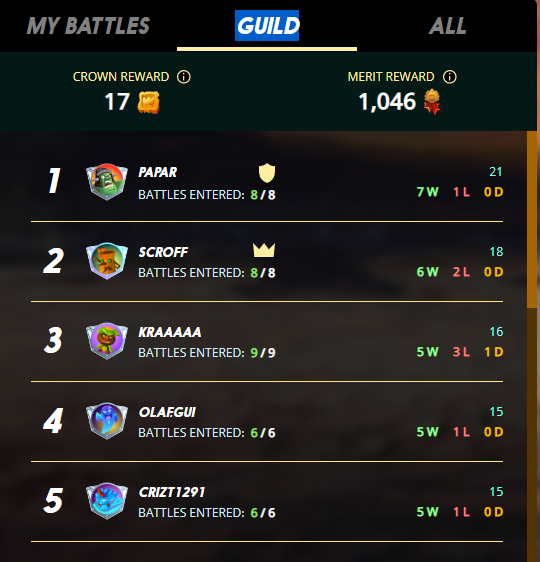 OVERALL GUILD RANKINGS
We are currently ranked third in this BRAWL, but we are only two wins away from taking second place.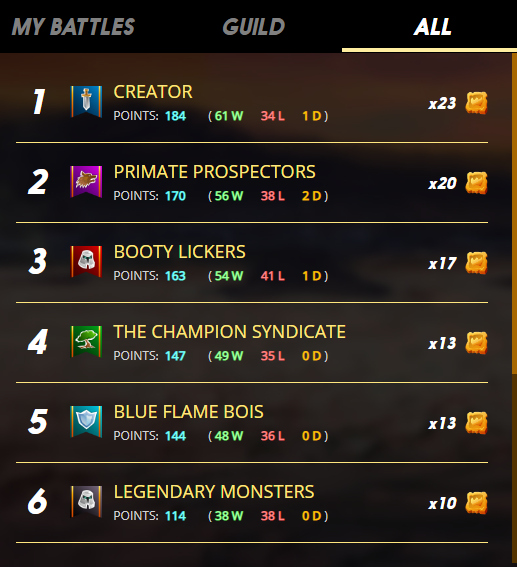 AFTERWORDS
I performed poorly in our BRAWL, and not playing the game for 2-3 weeks made a significant difference, which is why this game is so amazing; however, you must be consistent in playing the game or you will fall behind.
I was hoping to maximize my QOURA in this BRAWL, but the rulesets I received aren't really good for QOURA, and I made a lot of mistakes because I was trying to force my lineups without understanding the new meta, but I learned a lot from these matches that will keep me from making the same mistakes in the future.

If you don't have an account yet you can use my referral here to start playing.
All the images are owned by Splinterlands.
The cover photo was made in canva.
The GIF's was made in giphy.
---
---