River Hellondale - The All Rounder
Hello everyone, I'd like to share with you the legendary monster that I invested in for my water deck lineup. RIVER HELLONDALE, I purchased this monster because I believe it is one of the all-arounder monsters in the water lineup, with basic stats and abilities that drew me in.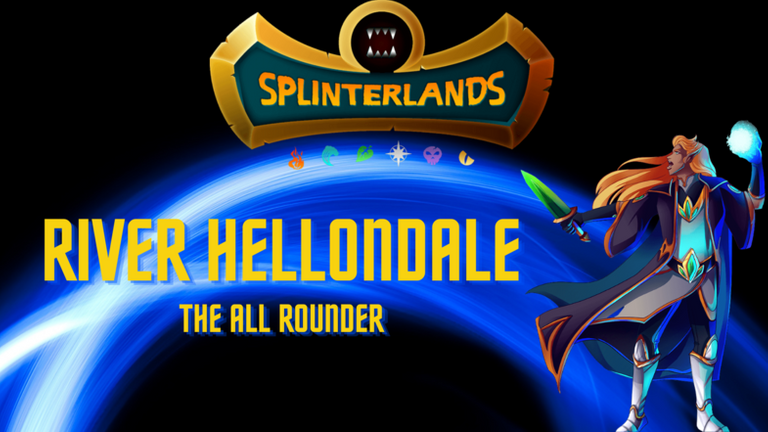 First, we have to know the story of RIVER HELLONDALE. and according to the splinterlands lore; River was born and raised in the city and lived on the coast his entire life. The view of the water from his bedroom window sparked his imagination as a child, and the sound of it lulled him to sleep. In time, he trained in water-based elemental magic and became an accomplished mage.
When an opportunity came to travel to Praetoria, he couldn't turn it down. Upon his arrival, his natural affinity for helping others landed him a role on New Everitt's town council. He bonded with the town's leader, Bera, and was her trusted confidant in all matters.
River felt particularly helpless when the Creeping Plague came to New Everitt. He could do nothing to help those suffering, but when the Chaos Legion arrived, he took up arms alongside Bera to defend the town he loved.

RIVER HELLONDALE is a legendary monster from the Chaos Legion water splinter with the abilities RESURRECT

, which will be available at level 1 automatically, and INSPIRE

, which will be unlocked at level 2.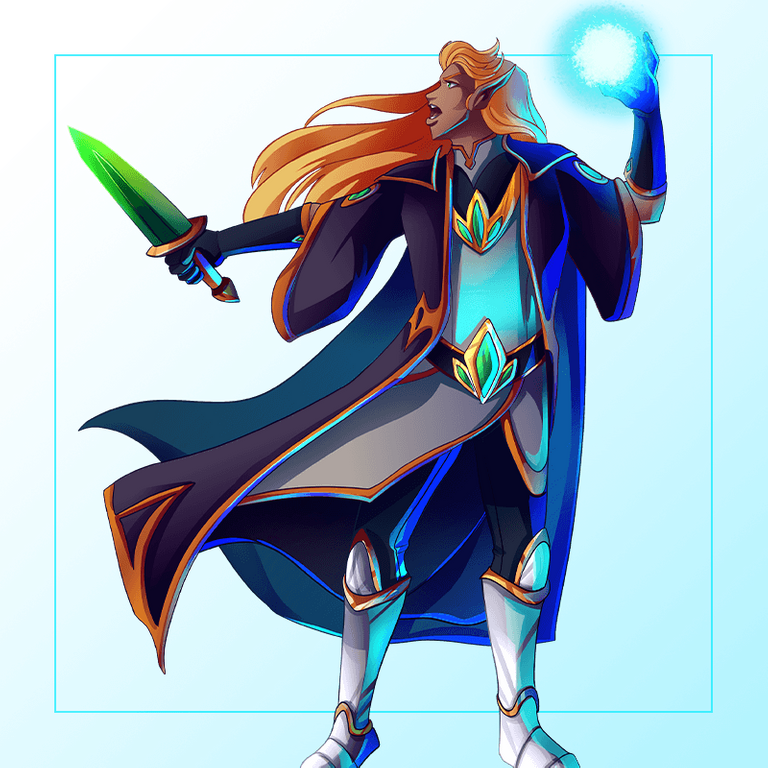 | | | |
| --- | --- | --- |
| | MANA | 7 |
| | | |
| | ARMOR | 1 |
| | | |
| | HEALTH | 4 |
| | | |
| | SPEED | 2 |
| | | |
| | DAMAGE | 2 |
CARD PRICE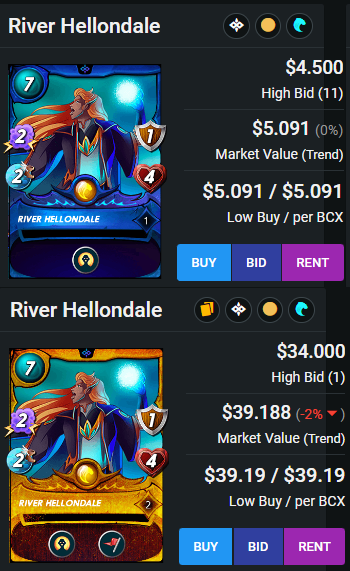 RIVER HELLONDALE is a legendary card from chaos legion that grants 500 CP per bcx/piece, and I have a level 2 RIVER HELLONDALE that requires 3 bcx and grants a total of 1500 CP.
A regular foil single bcx of this card costs $5.091 at the time of writing, and upgrading to level 2 requires 3 bcx for a total cost of $15.273.
While a gold foil version of this card will automatically be level 2, a silver foil version will earn five 12,500 CP per bcx and is currently priced at $39.19.
This card is quite pricey for me as well, but I still believe it is worthwhile, but if you can't afford it, you can still use and play him through renting, which at the time of writing costs 1 DEC/Day, a level 2 costs 9.270 DEC/Day, and the gold version costs 29.950 DEC/Day.
---
WEAKNESS AND STRENGTHS
STRENGTHS, this is a powerful card with 2 magic damage and the ability resurrect at a level, making him a great support and damage dealer at the same time. He also has 1 armor, protecting him from any SNEAK monster.
WEAKNESS, because RIVER HELLONDALE is a legendary monster, he will not be available in all games, and with a mana cost of 7, he will struggle in low mana cost games, and finally, with 4 HP, he will be easily killed by high damage dealing monsters.

RULESET

I always use the ruleset to my advantage and check my opponent's match history to ensure I'm not caught off guard in any situation. The mana cap is 60 with all of the splinters open, but based on the enemy's match history, he will play FIRE, which means either a YODIN or a heavy melee lineup, and since I didn't see any YODIN in the enemy's match history, I'm going to assume the enemy will go for heavy melee damage with SNEAK monsters.
The rulesets were WEAK MAGIC

and EQUALIZER

, even if the enemy went for SNEAK monsters, it will still take time for him to eliminate my backline monster and to make sure that my backline is protected, I will be picking a summoner that will increase my armor and RIVER HELLONDALE resurrect to buy more time for my monster to eliminate all of the enemy monsters, and since RIVE RHELLONDALE have his INSPIRE ability, I will be choosing melee monsters that will be compatible with him.
---

SUMMONER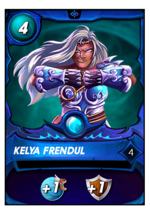 KELYA FRENDUL, this summoner is a great counter to *SNEAKbecause *'s of his armor, which prevents my backline monsters from dying in one turn, and his ability to increase my monster's speed, which increases my monster's dodge rate and allows my monster to take their turn first.
---
TANKS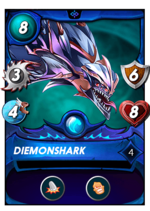 DIEMONSHARK is a great tank in this game because I expect the enemy to go for heavy physical damage, and his high armor will allow him to survive longer, along with its amazing speed and damage, making this monster an all-rounder similar to RIVER HELLONDALE.
---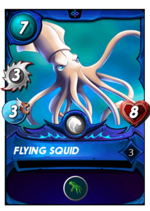 FLYING SQUID, I chose this monster for the same reason as DIEMONSHARK; its damage, speed, and damage will buy time for my main damage dealer to finish off the enemy while also dealing a significant amount of damage.
---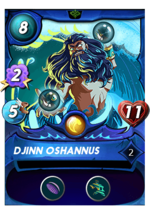 Another tank in my lineup is DJINN OSHANNUS. If the enemy goes for a heavy magic lineup, this monster will be a great counter, especially with his magical damage. He will be one of the most important monsters in the game, never missing a hit.
---
UTILITY/SUPPORT MONSTER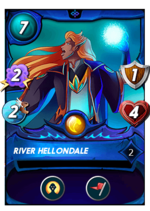 This lineup's main character is RIVER HELLONDALE. Because of his abilities, he is the most important monster in this lineup. The RESURRECT to buy more time and INSPIRE to increase the damage of all my melee monsters and increase my damage output which will put me ahead of the enemy's lineup.
---
DAMAGE DEALER MONSTER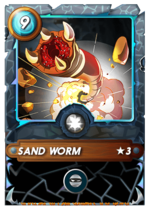 SAND WORM, with 6 melee damage, this monster will be a force of nature. Even if all of the monsters in the field have a high amount of HP, it won't matter to this monster because of its raw damage, and all I need to do is maximize this monster and place him in a safe position to ensure he deals damage without taking any.
---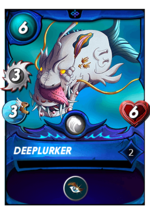 DEEPLURKER, I put him in the last position to tank the enemy's incoming SNEAK damage, and with his ability OPPORTUNITY, he will finish off any damage my front or backline monsters deal.
---

A classic battle between Water and Fire, with both modern lineups. KELYA FRENDUL vs. TARSA. KELYA, in my opinion, is a better summoner than TARSA due to the speed and armor that KELYA provides, and I continue to believe that speed will always have an advantage over power.
Battle Link Here
ROUND 1 & 2
The first rounds begin with our monsters trading damage; the enemy has a lineup focused on the backline with three Sneak monsters, while I have four frontal damage monsters. And in the second round, we both lost a single monster; I killed his GRUM, but my DEEPLURKER survived thanks to my RIVER HELLONDALE ability RESURRECT.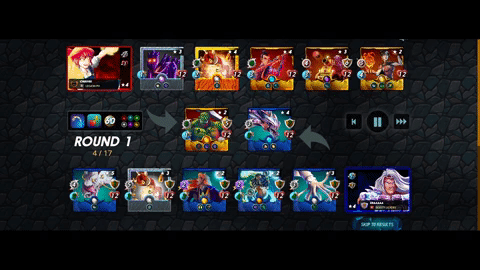 ROUND 3 & 4
The third round was a round of damage trading, but I lost my DEEPLURKER and DIEMONSHARK while the enemy only lost his ONYX SENTINEL. However, the tide of the game shifted in my favor in round 4 when I was able to finish off his SAND WORM and LAVA LAUNCHER, giving me the monster advantage.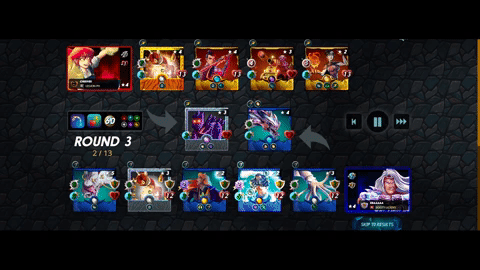 ROUND 5 & 6
Round 5 began with four of my monsters still alive while the enemy only had two, giving me a significant advantage. However, an unlucky miss shot from two of my monsters prevented me from finishing off the enemy TENYII STRIKER, and round 6 ended with me losing my FLYING SQUID while he retained both of his monsters.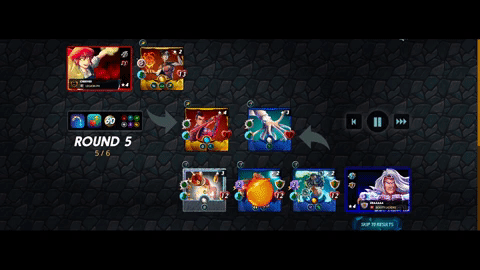 ROUND 7 - 9
In the final round, it demonstrated how important getting monsters with magical damage is because they never miss, which prompted me to finally eliminate his TENYII STRIKER and end the game with three monsters remaining.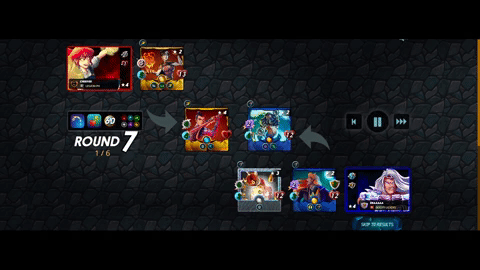 AFTERTHOUGHTS
Water won this match despite the fact that we both went for a heavy damage dealer lineup, with the only difference being that I have the support that will boost my defense and offense. The only thing I would change about this lineup is my last position monster DEEPLURKER; I believe there is a better monster to place in the last position that has both high damage and defense.
RIVER HELLONDALE is one of my favorite monsters in my water splinter, both of his abilities are my favorite RESURRECT and INSPIRE, I love it because I love using SNEAK monsters. I use this monster a lot every time there is a chance.

If you don't have an account yet you can use my referral here to start playing.
All the images are owned by Splinterlands.
The cover photo was made in canva.
The GIF's was made in giphy.
---
---