Chci se chlubit...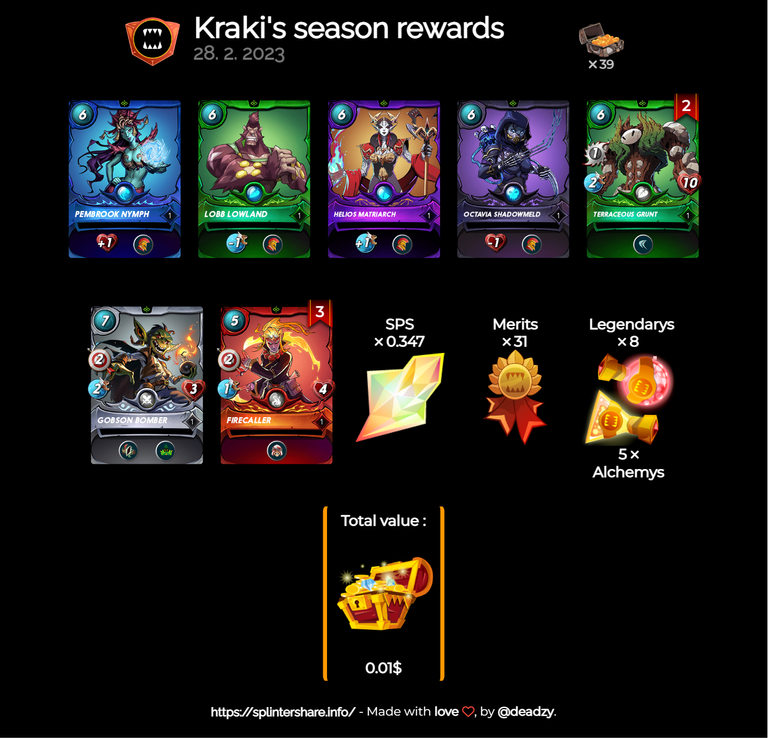 Hraju v Bronze I. Jsem tátovo "Béčko". Dohromady žádné dobré karty nemám. Většinou za mě hraje robot. Většinou mám smůlu... Ale občas to štěstí sedne i na mě.
Dostal jsem v sezóně 39 bedniček, o pět víc než v té minulé. A hned čtyři Summoneři! Pro ty, co hrají vyšší ligy, nic moc. Ale když to srovnám s tím svým minulým koncem sezóny...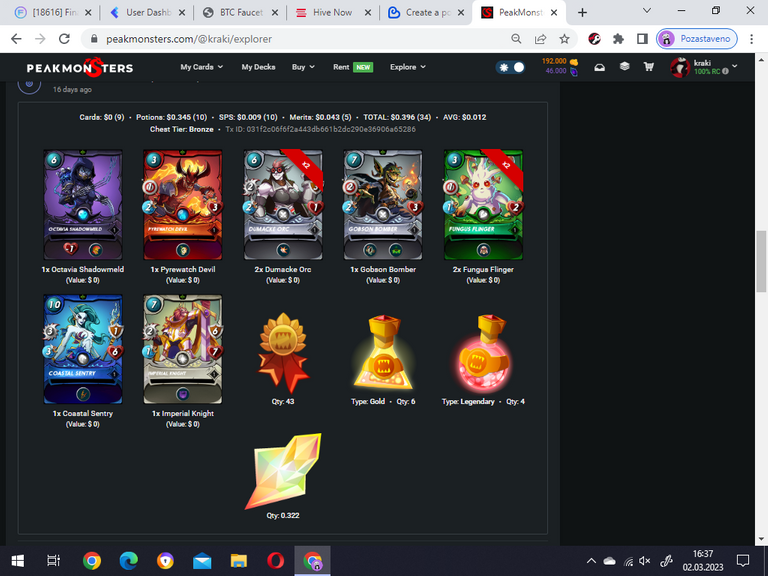 To je tenhle. Lepší ukázat než vysvětlovat.
Ale robot, který za mě hraje, neumí nasazovat tu moderní sérii Rewards karet. Asi i já budu muset začít hrát za sebe sám...
Ale nezačnu teď. Na začátku každé sezóny se téměř nedá vyhrávat. Nevím, čím to je...
Tak snad bude tahle sezóna ještě lepší než ta minulá.



Většinou "vybojuju" v Brawlech za měsíc jednu bedničku Gladiátorů za merrity. Tak tahle je únorová.
---
---