Chlubivý report ze Splinterlands


Od včerejšího večera se děla věc. Asi selhal nějaký robot. Z 10 bitev soupeři průměrně 7 neobsadili. Využívali (zneužívali) jsme to. Ale teď už fungují všichni. Také jste to zaregistrovali a využívali-zneužívali?
Touhle dobou v sezóně jdu normálně od porážky k porážce. A teď... Jedenáct bedýnek. A v nich i něco bylo. SPS bylo reálně hodně... Za šest centů!
Asi dvacet bedýnek jsem nadělal do zásoby pro konec sezóny. Zkušenost mě učí, že tam toho moc nebude. I když to štěstí občas sedne i na mě.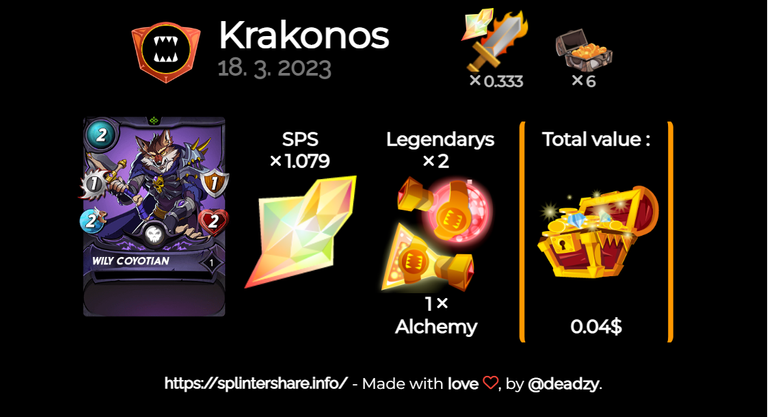 Táta dopadl trochu hůř. On na to zneužívání nějak neměl dost času...



A když už jsem v tom, tak táta taky konečně vyměnil před pár dny merity z Brawlů za balíček Gladius. A nic v něm nebylo...
A když jsem v tom reportování. Táta už je téměř zdravý. Zato dneska ulehla máma a víkendové gruntování jsem musel dělat já s tátou. Pozitivní bylo, že se nevařilo. Zašli jsme si do restaurace. Tentokrát k Číňanům.
A to je pro dnešek všechno.
---
---