HIVE Prediction By Walletinvestor
Historical index for the Hive price prediction: A+ "Should I invest in Hive CryptoCurrency?" "Should I buy HIVE today?" According to our Forecast System, HIVE is a bad long-term (1-year) investment*. Hive predictions are updated every 3 minutes with latest prices by smart technical analysis. Q&A about HIVE projections. See Our Other Forecasts
At Walletinvestor.com we predict future values with technical analysis for wide selection of digital coins like Hive. If you are looking for virtual currencies with good return, HIVE can be a profitable investment option. Hive price equal to 2.552 USD at 2021-11-26. If you buy Hive for 100 dollars today, you will get a total of 39.183 HIVE. Based on our forecasts, a long-term increase is expected, the price prognosis for 2026-11-21 is 3.987 US Dollars. With a 5-year investment, the revenue is expected to be around +56.23%. Your current $100 investment may be up to $156.23 in 2026.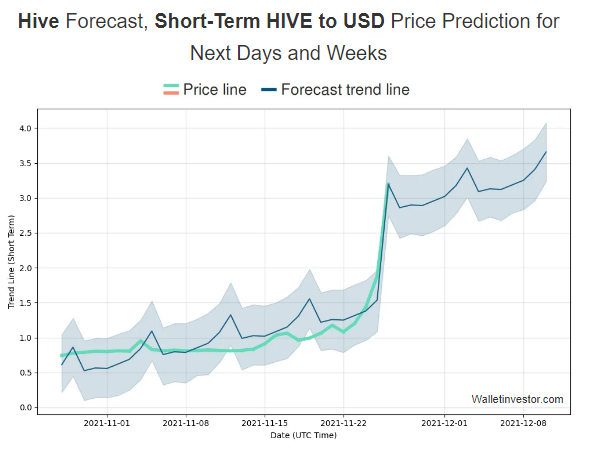 Pivot, Resistance and Support Levels
Calculation For Trading:
Resistance Level (R3): 4.057
Resistance Level (R2): 3.317
Resistance Level (R1): 2.943
Pivot Point: 2.203
Support Level (S1): 1.830
Support Level (S2): 1.090
Support Level (S3): 0.716
14 Days Historical Data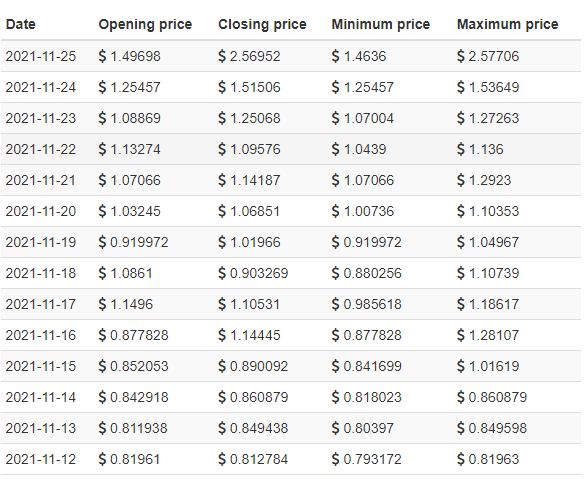 Hive Target Price
Hive price target in 14 days: 4.079 USD* upside and 2.424 USD* downside. (Highest and lowest possible predicted price in a 14 day period
Hive price forecast* for tomorrow, and next weeks based on the last 30 days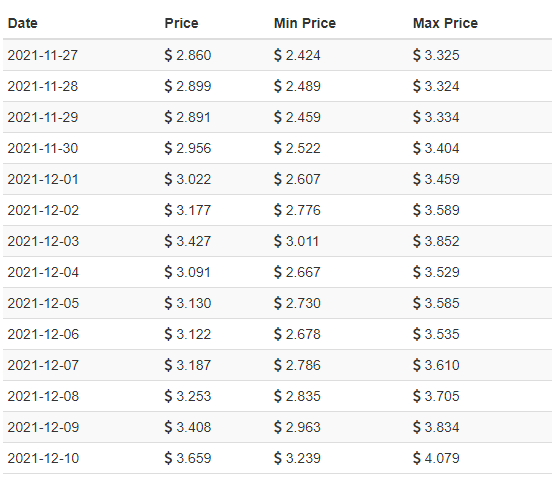 Recommendations: Buy or sell Hive? Cryptocurrency Market & Coin Exchange report, prediction for the future: You'll find the Hive Price prediction below. According to present data Hive (HIVE) and potentially its market environment has been in a bullish cycle in the last 12 months (if exists). Our Ai cryptocurrency analyst implies that there will be a negative trend in the future and the HIVE are not a good investment for making money. Since this virtual currency has a negative outlook we recommend looking for other projects instead to build a portfolio. Trading in bear markets is always harder so you might want to avoid this curremcy if you are not a veteran. Always read up on optimal investment strategies if you are new to investing.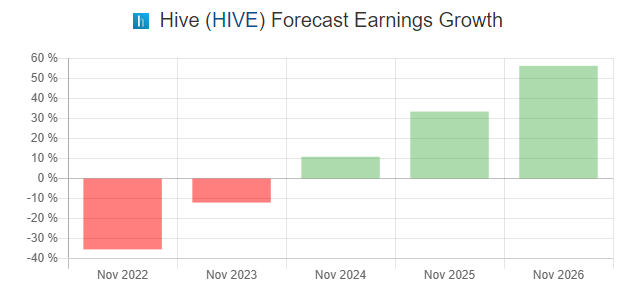 ---
---